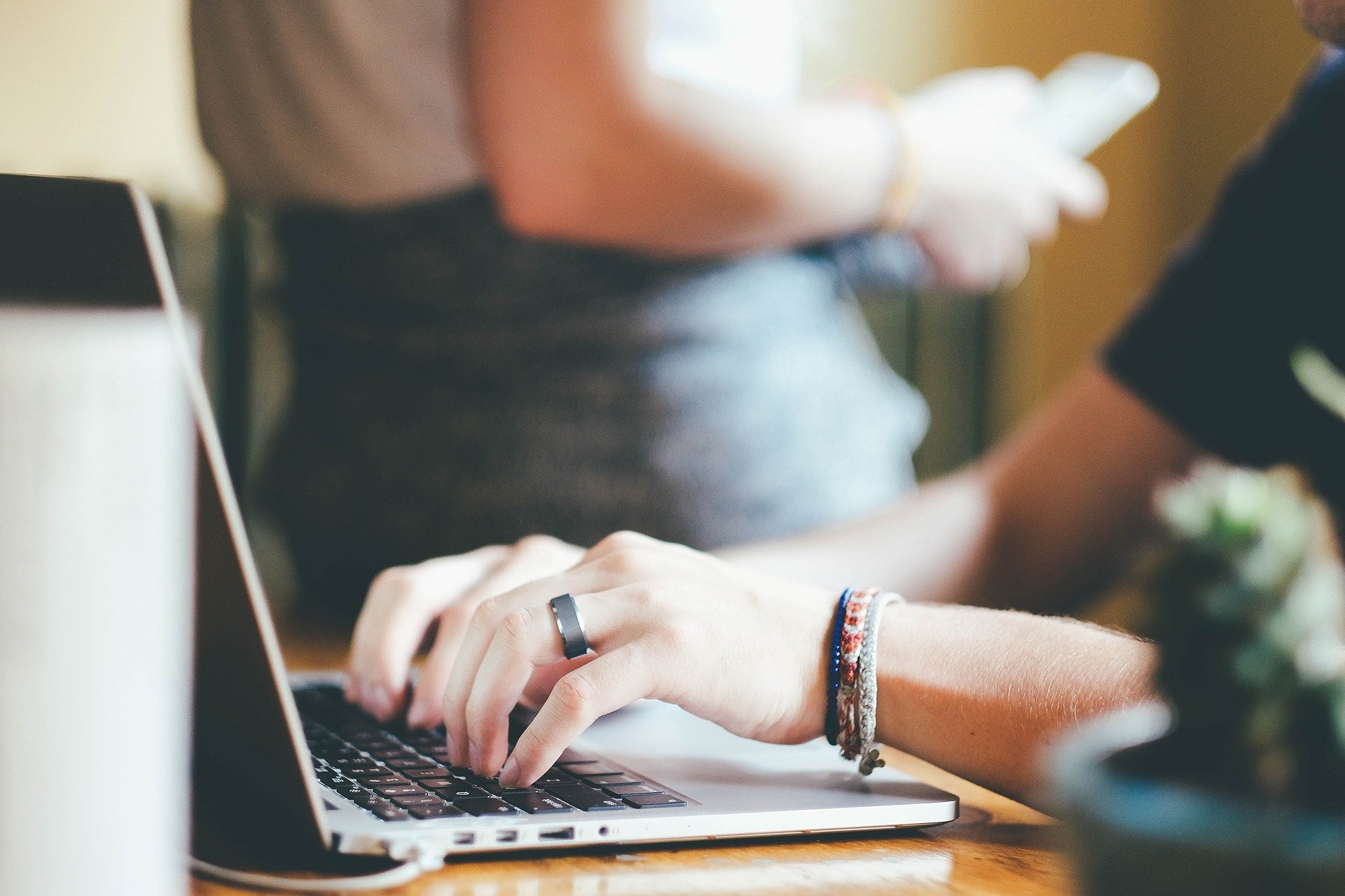 There are some months when it's easy to bring in customers and others when it isn't. Rather than relying on your big Christmas income to tide you over, it's time to start building up your sales in the slower periods.
Email campaigns remain one of the most effective ways to market your business, with the highest return on investment of any method. By crafting some well thought-out, targeted emails, you can catch the eye of lapsed customers — and maybe even pull in some new ones too!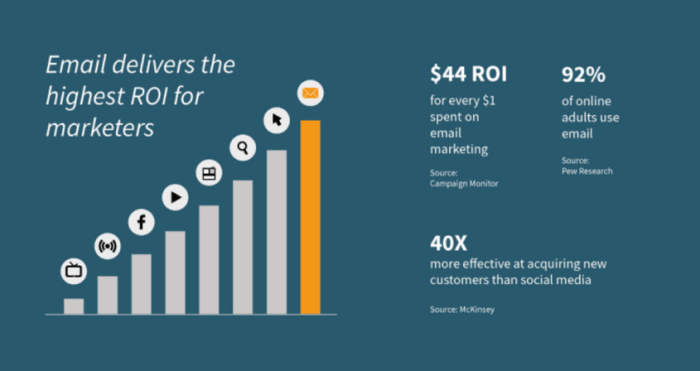 Source: InSite Media
So what sort of emails should you be sending?
We Miss You!
Now's the time to comb through the data you've gathered on your email subscribers. Which of them have been clicking through, and which of them haven't opened an email from you in months? For this category, you want to focus on those that haven't been opening emails and those that have, but haven't been translating into sales.
This has an added benefit beyond increasing your sales figure — it can make sure you stay a "high-quality sender." When emails from a sender go unopened by a large amount of people, email providers reclassify them as "low-quality." This leads to your emails getting sent to spam. In order to avoid this, you want to keep engagement high — so this "We Miss You" style of email kills two birds with one stone.
Depending on your audience, there's a few different ways you can target this email. After all, if you work in business intelligence, you're going to want to write something different from a clothing retailer. Here are a couple of the best ones:
We've Changed!
If you've had any big updates or changes, this is the one to use. If you have a new website, have updated your products, or have moved locations, it's time to let customers know. This gives you a great excuse to be emailing them, whilst also capturing their interest. It's even more effective if the changes have been made in response to customer suggestions, so if this is the case, make sure to highlight it.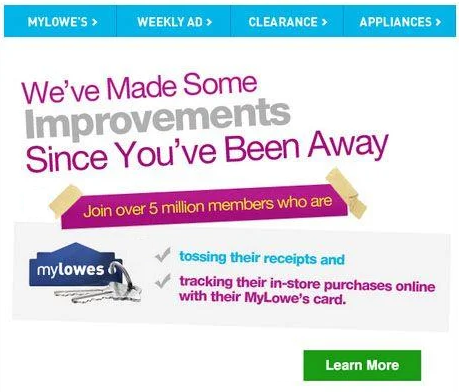 The example above does a few really important things. Firstly, it draws attention to just how many people have joined them — 5 million! Next, it explicitly lists some of the improvements. Finally, it has a clear call to action button saying "learn more." This makes it easy for the reader to skim it, see the important points, and act accordingly.
Make An Offer
You can also offer a tangible benefit to returning — 10% off, free shipping, or a free trial. It can be worth putting a time limit on this offer to encourage immediate action. This makes it less likely for potential customers to read it and put it aside "for later," only to forget.
Ideally, you want the offer to be on something new, rather than something they may have already seen and discarded. Using incentive marketing also gives you the opportunity to highlight exciting new products at the same time as recapturing their interest with an offer.
Let Them Opt In Or Out
Sometimes, people might just be ignoring your emails because they find the amount overwhelming or they're not interested in certain areas. You can send a reminder to them, with details of how to unsubscribe or adjust their settings.
This may seem counterintuitive to increasing sales, but it does two important things. Firstly, it'll help cull those people who don't open emails — and avoid you being marked as "low-quality." Secondly, it can encourage people to readjust their settings to only subscribe to things they want. That would increase the chances they'll engage with those emails instead of ignoring everything.
Shorten Your List
Following on from the above, you should use these emails as a way to clear out subscribers who aren't engaging. People who open the emails but don't make purchases? They should stay on the list — they're still potential customers. People who don't read them at all? Well, they're only making your campaigns less efficient. Shorten your email list, and your data set will become more useful as you'll be seeing what works on your actively engaged customers. You can then target them more effectively.
New Loyalty or Referral Schemes
Rather than selling a product or a service, try improving customer engagement another way. If you don't already have a loyalty scheme, now is the time to implement one. Repeat customers tend to pay more on average than one-off customers, so encourage repeat purchases by giving them something special.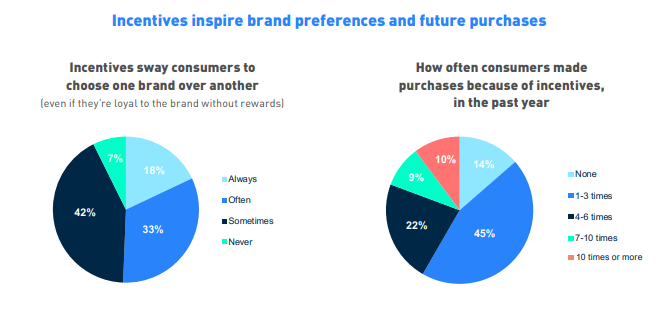 Source: Wirecard
One of the simplest schemes is a points-based system. For example, every $1 spent gives you one point. These points can then convert into discounts at a rate that suits — perhaps 100 points per dollar. You can also leverage this scheme in future marketing emails, with offers for those already signed up. Things like double points weekends or a bonus 100 points when buying certain items make great marketing emails on their own!
Similar to this is a referral scheme. This tends to work better for marketing subscription services, but as long as you're smart it works for standard products too. Some referral-based offers you could use are:
Refer a friend and they get a 60-day free trial
Refer a friend, and after they subscribe, you get one month free
Every purchase over $10 that a referral makes, nets you a $5 discount voucher
Get loyalty scheme points from your referral's first three purchases
Sending out emails mentioning these schemes to loyal customers will not only encourage them to make a purchase, but hopefully lead to their friends or colleagues buying from you, too.
Abandoned Cart Recovery
If you don't already have abandoned cart emails in place, now is the time to make use of them. Around 70% of carts are abandoned — which is a lot of potential sales.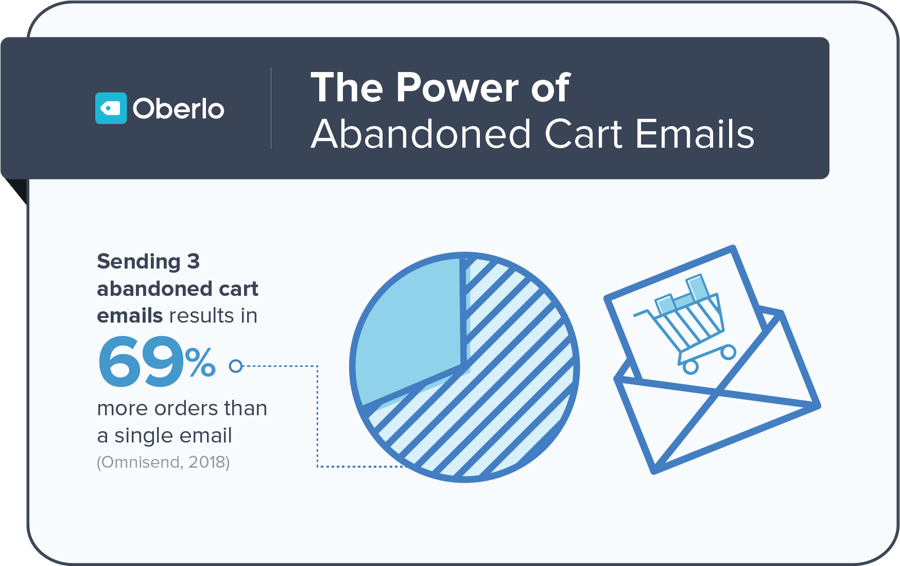 Source: Oberlo
The main challenge of sending abandoned cart emails is having an address to send them to. If it's a repeat customer, you'll hopefully already have their account details, and that makes it easy. You can even have a pop-up when they return to your site, reminding them there are items in their cart.
If they're not a repeat customer, you might need to get creative. Designing your online store so that an email is captured even if they don't complete a purchase can be done in a few ways, but here are a couple of suggestions:
Ask for an email when they first add something to their basket
Capture their email alongside their address when estimating shipping
Exit pop-ups that trigger if they leave the site with something in their cart
One advantage of sending out abandoned cart recovery emails as a tactic is that these are customers who were already engaged with your products. You don't have to try and win their interest — instead, you're trying to complete that last step. Depending on the rate of cart abandonment you encounter, you could also use these emails for data-gathering. Ask for customer feedback on why people abandon their carts. Is your shipping rate too high or your checkout page difficult to navigate?
Roughly half of the time, people abandoned their carts due to extra fees such as shipping or tax. If you really want to increase the success rate of your cart abandonment emails, you could try to counteract this by offering free shipping for a limited time window. This trade-off — losing a little money on shipping for an increase in sales — can be well worth it.
Share Interesting Content
Of course, not every email you send has to be a direct sales email. In fact, one of the reasons customers unsubscribe is a bombardment of sales-focused emails with little benefit to them. By carving out an interesting content niche, you can encourage a high click-through rate and ongoing engagement with your brand. This won't necessarily translate into a short-term boost in sales, but it should help drive a steady long-term growth.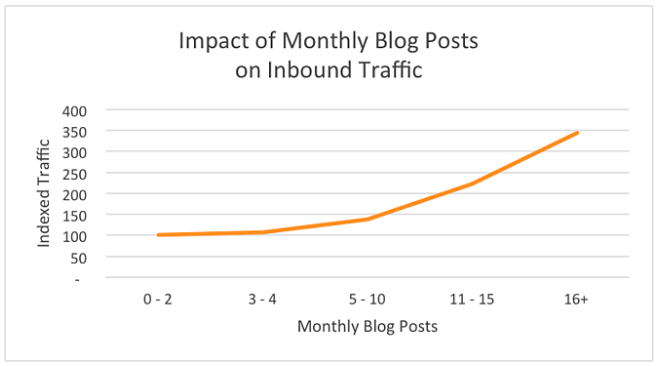 Source: Marketing Insider Group
But just what sort of content should you be sharing? If you're a service provider — perhaps you provide call centre software, an accounting program, or cloud storage — then your customers are probably industry members rather than private individuals. Sharing content related to these areas can help draw them in, especially if you can provide interesting insights they're not finding elsewhere. A weekly digest of blog posts you've shared, news articles that are relevant, and success stories from your clients can go a long way here.
If you can theme content to something quirky and attention-grabbing, you might have even more luck. Think about all those weird "holidays" that pop up on your calendar. Things like National Inventors Day, Earth Day, or World Kindness Day. If you have content that can fit into a theme, take advantage. For instance, Earth Day — time to focus on your eco-friendly aspects. World Kindness Day? Share some content about supporting your staff's well-being.
Of course, if you're an online retail store, you'll want to take a different angle. If you sell stationery, why not share craft tutorials and fun content about organization? For clothes retail, something like a "style edit," highlighting current and upcoming trends. Focus on finding content that works for you, and cultivate a presence beyond immediate sales emails.
Host an Event
This may seem like a tactic best suited for stores with a physical presence, but try and think outside of the box. As with the above point, you want your potential customers to engage with you frequently. Hosting events is a way of drawing them in and cementing your brand in their mind. It also gives you another point to add to your customer journey.
However, you could link an event to a pop-up sale — an exclusive, time-limited sale that's either invite only (using discount codes shared through your mailing list) or more directly related to the event (certain items that are relevant to it). This can help convert engagement directly into sales.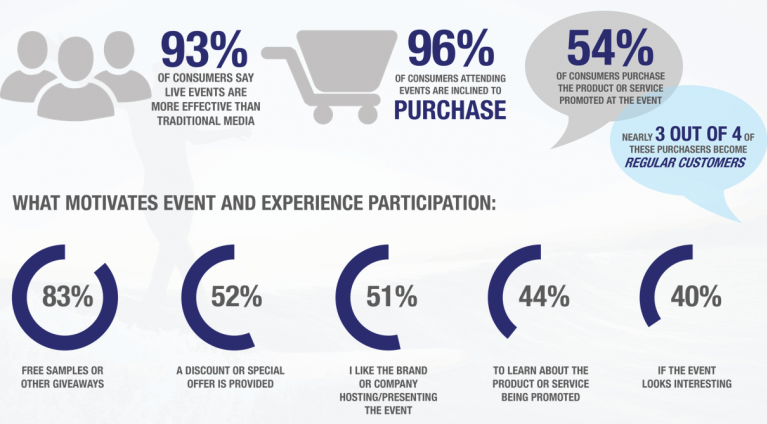 Source: Sweet Rose Studios
In-Store
But what kind of events are right for you? As with sharing interesting content, it's all about finding something that works with your niche. If you do have a physical store presence, it's worth making use of it. Some examples of using a physical space include:
Beauty stores - offering free makeovers for the first ten customers
Tech stores - offering a limited-edition product on certain days, in-store only
Book shops - author signings
Athleisure clothes brands - exercise classes, meditation classes
Gyms - "bring a friend" day
It's important to consider the experience as much as exclusive products. Many people who may not be interested in a limited-edition product might be swayed by a more memorable day. Repeatable events also have great benefits — if you run classes or meet-ups you're encouraging a repeat customer base, and that base is likely to also expand naturally as people recommend it to friends.
Online
Some of these are harder to replicate online. For instance, there's no good way to do a makeover through the internet. But others can be done quite easily. They include tactics like offering access to online yoga classes to people who are part of your loyalty scheme or having a limited-edition product only available for a set day.
There are other events you can host online that might be impractical in a physical space. Curating a talk from a group of experts is much easier online as you don't have to accommodate their travel, and you can even run a whole day's worth of talks and panels. Live streaming makes it much easier to share exclusive content and drum up hype (think about video game announcements and how much user-generated marketing is done by customers excitedly responding to them).
Consider the idea of "behind the scenes" content, too. For fashion brands, this could be a backstage look at a catwalk show and interviews with designers and models. With technology, it could be an exclusive reveal of a new product combined with a panel of experts in the field.
Curating events online does require a different skillset to doing them in store, but it also has a much wider reach. Events create a sense of exclusivity and personal engagement — both things that are very helpful for when it comes to driving sales.
So What To Send?
You don't want to overwhelm your subscribers during slow months, so make sure not to blast these out all at once. I'd recommend:
We Miss You - if you have a high rate of unopened emails or your marketing emails aren't translating to sales.
Loyalty or Referral Schemes - if you don't already have them in place, you've recently updated them, or you want to target repeat customers specifically.
Abandoned Cart Recovery - if you have a lot of abandoned carts, or if you're trying to generally update your checkout process.
Share Interesting Content - if you have a blog, or simply want to increase ongoing customer engagement.
Host an Event - if you have a physical store, a pop-up sale planned, or you have interesting contacts you can use.
Just like any eCommerce strategy, your email marketing tactics need to be carefully considered. Knowing what emails to send — and when to send them — will give you the kind of advantage you need. Put these tips to good use and your business can continue to thrive even during the slowest times of the year.