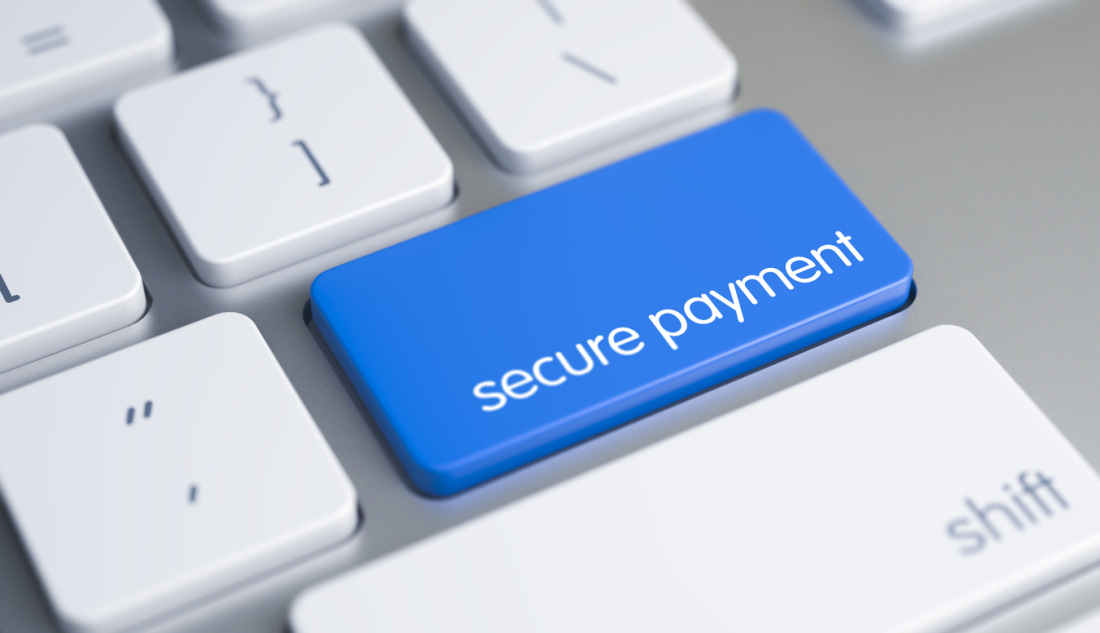 Finding the right payment processor is a crucial part of successful online business, and Authorize.Net has been an innovator in this space since 1996. Today, the company continues its reputation as an industry leader handling payment processing for over 430,000 businesses, to the tune of one billion transactions and $149 billion in payments each year.
Now, 3dcart and Authorize.Net have come together to offer a special promotion to new online stores. New small businesses that sign up for both services within the promotional time period can qualify for 3 free months of select 3dcart plans, for a savings of up to $237.
Read on to learn more about the value Authorize.Net and 3dcart can bring to your small or medium business, and find out how to claim your 3 free months of the world's best SaaS eCommerce platform.
Authorize.Net: Simplifying eCommerce Payment Processing since 1996
Authorize.Net is a wholly owned subsidiary of Visa Inc, offering streamlined payment solutions for over 20 years. With Authorize.Net as your payment gateway, you can accept the following payment methods:
Visa
MasterCard
Discover (and Diners Club)
American Express
JCB (Japan Credit Bureau, an international credit card with headquarters in Japan)
PayPal Express Checkout
Visa Checkout (a digital wallet payment service offered by Visa)
Apple Pay (Apple's digital wallet, providing contactless and one-touch payments on iOS and Safari)
eChecks/ACH payments
This selection of payment methods represents a great variety of options that can benefit any business. However, a simple list of payment types doesn't fully cover the capabilities Authorize.Net can offer your business — yes, there's more!
Tokenization and Card-on-File
Authorize.Net supports tokenization, which is a secure method of saving customers' credit card information for card-on-file services, such as subscriptions. Customers will also be able to save their payment information for future purchases on your eCommerce website. All card information is transmitted via an encrypted token, which keeps the data safe from malicious third parties.
Support for Multiple Currencies
Businesses seeking international sales will also be pleased to know that Authorize.Net supports dozens of currencies from everywhere in the world, including the United States, Canada, Europe, the United Kingdom, and Australia. While your business needs to be located in one of the listed countries to accept payments via Authorize.Net, your customers can be located anywhere.
Fraud Prevention
Authorize.Net comes with 13 configurable anti-fraud filters that serve to identify suspicious transactions and prevent them from impacting your business. Each filter recognizes a specific behavior common to fraudulent transactions. For example, since fraudulent customers often make numerous purchases in a short time, velocity filters allow you to limit the number of transactions permitted per hour or day. Shipping filters let you identify mismatches in shipping and billing information, use Shipping Address Verification, and more. You can adjust all 13 of Authorize.Net's fraud filters as needed to protect your business.
Invoicing System
Authorize.Net makes customer invoicing easy by allowing you to quickly generate customizable online invoices. Offer flexible payment periods to your customers with the convenience of paperless statements — even on mobile.
If you're looking for an experienced payment gateway that's easy to use and has tons of options and features for your business, Authorize.Net is a great choice. Now, how about your eCommerce platform?
How to Claim 3 Free Months of 3dcart: The Best eCommerce Platform for Selling Online
3dcart has been revolutionizing eCommerce websites since 1997, bringing together more features than any other platform — and saving you the costs of third-party apps or custom programming. As an SaaS (Software as a Service) platform, 3dcart handles web hosting, security including PCI compliance, software updates, and all the other technical aspects of your online store. This leaves you free to focus on growing your business. 3dcart has no transaction fees and also includes a free domain name registration to help you get your brand started right away.
Small businesses looking to break into eCommerce or move from their current eCommerce platform can now take advantage of a special opportunity for their business: 3 free months of 3dcart. Here's how it works:
1. Sign up for 3dcart Startup, Basic, or Plus.
With so many eCommerce plans on the market, it can be difficult to decide which is best for your business, but 3dcart makes it easier. To choose your 3dcart plan, compare the pricing and features against your business's budget and immediate needs. Each plan is specifically targeted toward a business in a particular stage of growth, with more features added to subsequent plans as you increase tiers. Higher-level plans support more staff accounts for your eCommerce website and provide you with additional tools and more advanced functionality to help you manage a larger customer base and increase your marketing efforts. In this way, 3dcart grows with you.
3dcart Startup is great for a new business. At $19/month, it supports one Staff User (admin account), 2 branded email accounts, and is suitable for businesses selling up to $50k per year. It comes complete with powerful order and inventory management features, built-in SEO tools, and more functionality than any competing starter eCommerce plan — at a lower price point, as well.
3dcart Basic brings more essential features to a growing business. At $29/month, it supports 2 Staff Users (with control over which parts of the dashboard can be accessed), 5 branded email accounts, and can support a business selling up to $100k per year. It includes all the features of 3dcart Startup plus additional management features such as a CRM (Customer Relationship Manager), RMA (Return Merchandise Authorization) system, and integrations with eBay and Amazon. 3dcart Basic also includes more powerful promotional tools like timed Daily and Group Deals.
3dcart Plus is great for businesses actively pursuing additional growth through marketing. At $79/month, it supports 5 Staff Users, 10 branded email accounts, and supports up to $250k in sales per year. It includes all the features of 3dcart Basic as well as marketing tools like Facebook Dynamic Ads integration and a built-in email newsletter system. 3dcart Plus also boosts your online store's potential with customer-favorite features like a reward points-based loyalty program, Abandoned Cart Saver, gift registry support, and more.
All the above plans allow unlimited products and product variants and come with unlimited bandwidth and disk space. You can opt to prepay for a year to save 10% on your plan.
We have a detailed eCommerce plan guide available if you want to further analyze which 3dcart plan is best for your business. You can also sign up for a free 15-day trial to get a feel for the 3dcart software, with no credit card information required.
*The 3dcart Pro plan is not eligible for the Authorize.Net promotion.
2. Sign up for your Authorize.Net account before August 31, 2019
Your choice of Authorize.Net plan should depend on whether or not your business already has a merchant account, or if you want to set up a merchant account on your own before signing up for your payment gateway. While Authorize.Net does not provide merchant accounts itself, it does include a third-party merchant account in its All-in-One plan. If you already have a merchant account or want to shop around for a merchant account provider, go with Authorize.Net's Payment Gateway Only plan. (In this case, you will need to have your merchant account ready to go before you sign up for Authorize.Net.)
3. Receive your first order paid through Authorize.Net before November 30, 2019
Once your 3dcart store is launched and you have Authorize.Net as your payment gateway, you must receive at least one order, with its payment processed through Authorize.Net, before the deadline of November 30, 2019.
You must keep your 3dcart and Authorize.Net accounts active for at least 90 days. Once you meet the above criteria, your 3dcart account will be credited with 3 free months starting at your next billing cycle.
Ready to Launch Your Business?
Our mission at 3dcart is to provide the best possible eCommerce platform for business owners just like you. We're proud to offer a more powerful, more affordable eCommerce solution with more features than our competitors at any price point. By working together with Authorize.Net, we're now able to bring you yet another opportunity to save money while growing your business — and ensuring a great foundation on which you can build. With the highest-value eCommerce platform and payment gateway on your side, the sky is the limit.