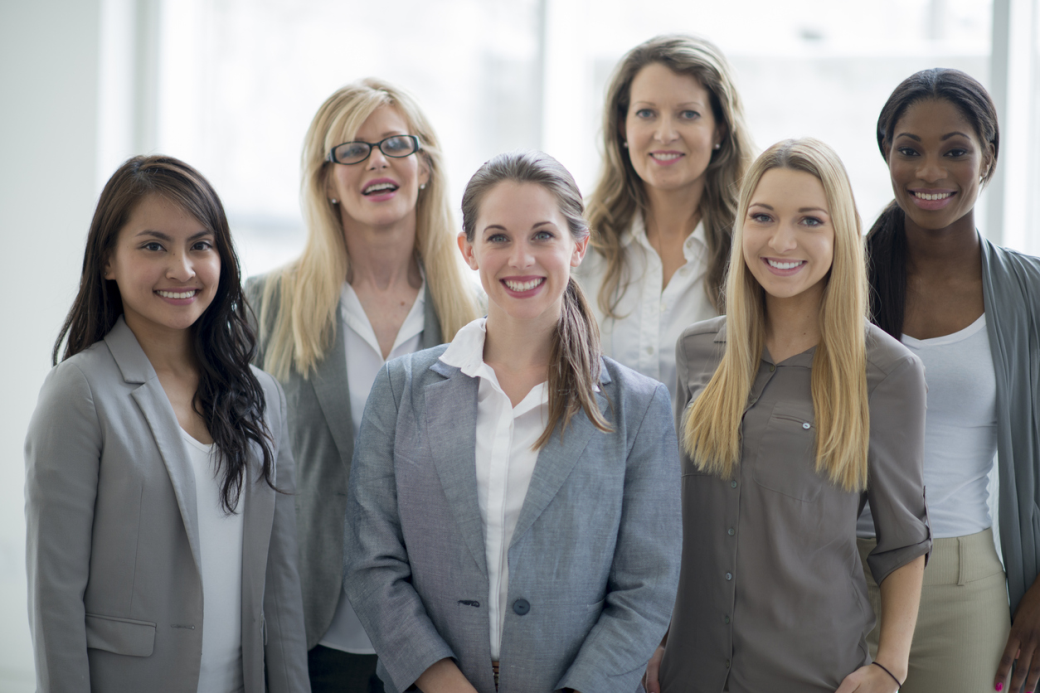 It takes a lot to succeed in business — the drive to excel, the dream of entrepreneurship, and a great deal of trial and error. Research is invaluable, of course, including market research and a solid understanding of your ideal target customer. But nothing beats experience, and as every smart business owner knows, the learning process must never stop.
That's why, as part of our celebration of International Women's Day, Shift4Shop went straight to the experts. We asked women in eCommerce to share their experiences, tips, and tricks for achieving success in the world of online business. The answers we received were full of great advice, personal stories, and firsthand experiences, all of which you can learn from.
On choosing a product: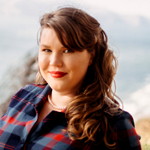 "I always tell people that the best thing you can do is find one thing you're passionate about and do it better than anyone else. In the age of Amazon, every product is readily available to consumers. What sets a brand apart is their experience. Passion is major driver of creating that amazing experience. I see a lot of people set up stores selling products they don't care about just to make a dollar — and it really shows. Site visitors aren't going to connect. But when I see a store that was created out of a passion, you can feel it through the whole experience and, as a consumer, you want to be a part of that passion."
On product photography: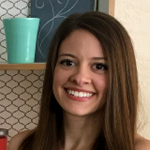 "Quality product photography is essential for your brand. It's one of the most important factors a customer considers before deciding to buy from you. Pick an aesthetic that fits with your brand identity, and stick to it. This allows your audience to recognize your content right away, and they'll be more likely to engage with it. For example, a bright white posterboard works great as a background for minimalist product photos. Or, if your brand has more of a rustic vibe, find an old wooden crate to use for staging your photos."
On product packaging:
"The one thing I get the most feedback on (but never expected to) is how I package my products. As an independent online shop, it's important to stand out from the big box stores. One of the best ways to do that is to put a little extra time and personal touch into gift-wrapping your products. Even a simple tied string with nice paper, or a thank you note, go a long way. Include a note or tag with your shop's name and logo. It will make your brand more memorable, and customers be more likely to purchase from you again."
On advertising and social media:
"Don't waste money on paid advertising until you've first put some effort into social media growth strategies. I've found using social media to grow my audience and find customers is much more effective (and cheaper!).
Pinterest and Instagram are the best social media platforms for e-commerce, because they focus on visuals.
Instagram is a perfect platform for engaging with potential customers and gaining social proof for your brand. Partner with social media influencers (also known as brand representatives) to do some marketing for you. Basically, you send them a few free products, and they share how much they love your brand with their audiences. It will save you tons of time on outreach, which you can instead spend on forming personal connections with your followers and showing off your brand's personality with Instagram stories.
Pinterest is very effective for getting brand exposure and traffic to your website. Users are on Pinterest searching for and sharing their favorite products. Make it easy for them to find you! Use niche-specific keywords in your bio, in your boards, and in your pin descriptions. And be sure to share other's pins in addition to your own. Find related topics that your ideal customer would be attracted to. For example, if you sell engraved wedding signs, you should also have boards for wedding dresses, venues, and bridal shower ideas."
On the importance of content writing: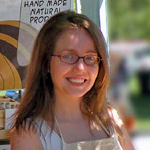 "Content is king! The most cost-effective way to get traffic to your website is through SEO-friendly content. What information could your potential customers be searching for? Provide that content and the customers will come. If your products solve the problem they may be researching, that will lead to conversions. Be consistent about posting to your blog and stay up-to-date on what search engines look for while crawling and ranking your sites in search results. Make sure to have an email capture form for your web visitors and collect those email address. Offering a free report, discount, or sample in exchange for an email address is a great way to build your list and continue to offer valuable content to that list."
Ashley Metoyer – Owner, Creole Couture Boutique
On discovering your passion and making it work: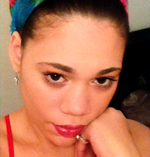 "After working in brick and mortar for years I wanted a business that I could run completely from home. I began by creating a home-based call center called Simply Assist You. I found a platform called Liveops that would find my clients for me and provide the platform to take calls from home. I could schedule my own time and enjoy more time with my family. Well, I found that the calls only fulfilled my business interest. I wanted something to feed my creative side, but that I could afford to start up.
I love fashion and history and in particular my French Creole heritage, so I thought I will start an online boutique. I called it Creole Couture Boutique. But my biggest hurdle was finding my niche. I decided I would bring French, African and tribal fashion together in one place. Next was to find designers whose pieces expressed my unique brand identity. This was not easy as most of the designers were in other countries. But after long nights and never giving up I was able to establish my boutique with 500 products. We now have over 1000 visitors a day.
I would tell all entrepreneurs when coming up with business ideas, it's easy to follow a guaranteed business model and niche that others have proven to make money, or you could take the route less-taken and find something that is unique and means something to you. Do as much research as you can and do what you love."
On making the right product pricing decisions: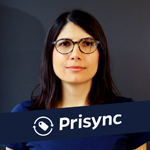 "Monitor prices in your market and manage yours in an organized form as soon as possible. One of the hardest things for any e-commerce store is making people aware of your products. Consumers shop around on the internet looking for the best deal and 60% consider pricing as the very first criteria affecting their buying decision. So, most businesses jump on that issue by implementing a penetration pricing strategy which undercuts the average market price. However, this decision should be taken carefully, depending on whether your business can afford to lose profits temporarily and if your niche would actually be receptive to penetration pricing. I can't stress this enough.
Your business might have golden periods of increased sales and awareness and everyone in your company might be happy about it. But how long can you lose from your profits if your main aim is to grow? Don't be fooled by short-term gains because this strategy normally leads to lower profit margins and slower growth. And if your customers get used to your low prices, what will happen if you start to increase them? That's why businesses must hold a long-term vision and start tracking their own and market prices to know the optimal point they're willing to go. Only then, they'll be able to grow their business. Making insightful pricing decisions without leaving money on the table is one of the most vital lessons an e-commerce business has to master for growth."
On saving valuable time by delegating and consulting the experts: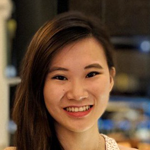 "Hire an ecommerce or digital marketing expert to look through your site and seek advice on what to improve on. It may be costly at the start, but it will save you a lot of time and eventually money over figuring out and experimenting the marketing techniques yourself. You don't have to hire the entire digital marketing agency, but just a consultant to guide you throughout.
Outsourcing and delegating tasks out is also an important skill set to have. It is easy to take in all jobs and responsibilities, but you will realize time is never on your side. Delegation will save you a lot of time to take a step back and see how to expand your business."
On the importance of data-driven advertising: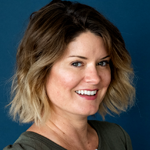 "Advertise. Advertise. Advertise. The saying goes... running a business without advertising is like waving to someone in a dark room. You know what you're doing, but no one else does. It's especially true for e-commerce stores where there's no "drive-by traffic" to see your new business open. Creating a product, developing a brand, launching a website, are all just pieces of your overall engine... Advertising is the gas in your engine – It's what fuels your sales. So, embrace it, determine your budget and then create a full circle plan of where you want to reach people.
You can think of your full circle advertising plan like a pizza and each slice represents a marketing channel funnel like Google, Instagram, Facebook, Pinterest, Print and Radio ads that drop potential customers into your overall sales funnel. Evenly distribute your advertising spend across them in the beginning and then watch the performance and sales like a hawk to determine how to better distribute your advertising spend to the channels that are driving traffic and sales the best.
That is the beauty of e-commerce stores. We have so much data to show us where each and every sale is coming from. Embrace those analytics. Study them. Learn what they mean or hire someone who can help you decode them if you can't yourself. Repeat. Repeat. Repeat."
On how to connect with customers worldwide: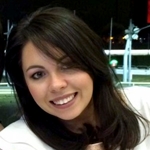 "E-commerce has totally redefined how business operates around the world, and anyone looking to grow their online business should think globally, not locally. Social Media allows us to talk directly to our customers using platforms like Instagram and Facebook, or showcase our products and content on Pinterest to connect with customers all over the world.
However, it is important to remember that consumer behavior varies from region to region; you will need to understand the customer journey of each persona in each jurisdiction to create a good user experience.
For The Lovely Little Label we have local brides in Ireland who might come to the website up to 13 times before making a purchase, and others from the UK or who will visit once and make a purchase. Brides in the US will come to the website on average 3 times before purchasing. Understanding the barriers to purchase in each region is helping us shorten the lead time and is converting more visitors into customers. Is it because our shipping policy isn't clear, or is it something else that turns off potential customers? Knowing and understanding your customer is key.
Top Tips:
Think Globally, not Locally.
Consider purchasing decisions and behaviors by region.
Use as many global platforms as possible to engage with your target consumer."
On bringing about positive change with a human touch: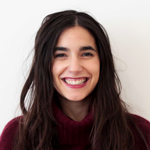 "I was born into an entrepreneurial family. I grew up in the retail business and I have always been passionate about it.
In 2015, I took over Zoomdle, a French application that wanted to be the Shazam of fashion. My beginnings were very difficult because what I had been presented with had nothing to do with reality. I came to the head of a company that didn't make numbers, and faced a demotivated team. I was very scared. And then I thought about my family, the miracles my grandmother could do for her clients by listening and giving them advice, I thought about what my father told me about the importance of the customer experience. I formed a new team, and I started. I turned Zoomdle into Wishibam. I had a clear idea of the changes I wanted: I wanted to add a human dimension to e-commerce. And it worked.
So well that a few months ago, I made the bet, with my team, to digitize an entire shopping centre. And it works. Again.
My advice is as follows: believe in your idea, surround yourself well, discuss. I am a fan of the test and learn method. Over the years, we have tested a lot, some tests have worked and others have not. I have always made sure to motivate my teams, especially in case of failure, by reminding them that victory is not just thanks to one person, but thanks to a team.
One last piece of advice: don't get discouraged because you're a woman. Quite the contrary. We are as competent as any man. And personally, I think that we have two great qualities that people do not necessarily have and that allow us to go further: we are multitasking and more refined, sensitive and close to people."
On creating the perfect online shopping experience: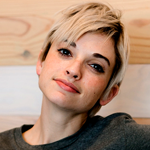 "My advice is to think of your website like a brick and mortar. The front door should be clearly indicated and inviting. As customers move throughout your store, they should be able to easily locate what they're looking for. Optimizing your site's navigation is one of the most important ways to create a seamless shopping experience and drive conversion.
Don't forget that online shoppers can't feel fabrics or interact with a sales associate directly. That's why online merchandising is so critical. Creating visually impactful experiences helps customers connect with and understand what you're selling. What makes your products unique? Make sure the answer to that question is obvious when browsing your website.
Most often positioned at the end of the customer journey, your Product Detail Page is often your final opportunity to communicate the key reasons to buy your product. Copy alone may not compelling enough to result in conversion. Focus on telling the story of each product through mixed media, like images and video. Show, don't tell.
Lastly, optimize your website to perform across both mobile and desktop. Pay close attention to where your traffic is coming from and create strategies unique to each device rather than taking a 'one size fits all' approach."
On learning how to take intelligent risks: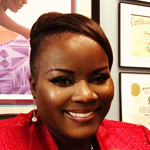 "My advice is to invite intelligent risk into your mental space and get comfortable with its presence, results, and rewards. When you are in the middle of learning, growing, and strategizing you can quickly resolve to operate only in comfortable zones. Intelligent risk won't permit you to do that! It will force you to make decisions that are uncomfortable, unfamiliar, and in some cases unfathomable to the person you began this entrepreneurial journey knowing.
As you evolve into the CEO you are destined to be in the e-commerce space you are going to need to specifically and intentionally recognize and accept the new normal that intelligent risk promotes. Quick learning, stretching beyond your years of self-limiting and self-sabotage, and smashing the particles of a perceived lack of resources highlighted by friends, family, and future investors are all a significant and rewarding part of intelligent risk.
There is no time for being timid in an age where digital enterprise is changing by the hour rather than the year or decade. Everyone and anyone can jump into emerging markets through e-commerce from any location in the world that has a consistent WiFi connection and strong international and technology laws. Intelligent risk is a key component in not just creating opportunities, but also sustaining them. Put your best stilettos on, freshen up your lipstick, and get comfortable with taking intelligent risks to groom and grow your future online business."
On the importance of great web design: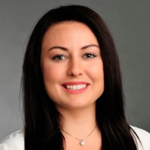 "There are now more women entrepreneurs than ever. Working at an eCommerce design and development company (Codal), we work on many eCommerce projects and have learned what really works for our eCommerce clients. For these clients, having a very clean homepage has helped users easily convert by creating a clear path-to-purchase. The benefits from a good-looking, user-friendly homepage is that you can also build your brand on it and really represent what you are trying to sell."
On engaging your audience with content and social media campaigns:
"Another piece of advice is to use social media to attract more customers to your business. The first step in creating a successful campaign is coming up with solid, realistic, and attainable goals, and figuring out what your most important metrics are. This will help you check in at any given point to see how the campaign is doing. Next, if you have not already, you should do research on your audience to understand who you're targeting and come up with engaging content. If you have boring content, people won't pay attention to it since businesses are constantly fighting over internet real estate for their content. Think outside of the box, find tools that help your content be engaging and fun!"
On engaging customers through email and social media: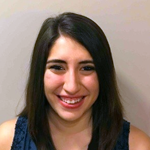 "Today's successful ecommerce businesses are the ones that cater to the customer and provide a unique, hassle-free shopping experience. The modern consumer is savvy, has high expectations, thanks to Amazon's game-changing model, and sees brands as accessible peers rather than as closed-off corporations. This creates an opportunity for e-tailers to build relationships with their customers and fill that 'peer-like role.'
Digital communication is the key here. With this in mind, email and social media are two proven, impactful ways to reach prospective as well as current customers. Studies show that 72% of consumers prefer businesses contact them by email, however, connecting via social media is a natural way for consumers to integrate a digital presence into their everyday lives, too. In particular, social channels provide shoppers with a way to connect to brands they're familiar with or just learning about and fulfill minor needs like a misplaced package tracking number or the details of a flash sale. Online sellers need to remember it's a two-way street, and the ones who engage with consumers reap the rewards.
According to BigCommerce, online stores that have a social presence get 32% more sales on average than stores that don't, but remaining active has added benefits. Brands that engage with customers via social media gain 20-40% more revenue per customer as compared to companies that do not. Therefore, the biggest takeaway for ecommerce merchants is to use these massive social media platforms to facilitate connection, relationship building and elevated customer service. Your bottom line will thank you. "
On the importance of understanding profit, cost, and pricing: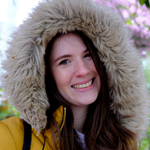 "Run the numbers! If you want to run a successful online business you need to get a good understanding of your numbers. Know how much you need to make to cover costs and the profit on each item.
One of the biggest mistakes people make when setting up products is not thinking about pricing. When pricing a product, you need to account for all of your costs, taxes and then the profit you want to make for each sale. There are plenty of different ways to do this but make sure you do the maths, or you could be losing money. For example, when I first set up my mugs, I realised I was losing £1.20 on each sale!
It can be challenging when you first start to price up your products, it may feel like you need to price yourself down to get sales. When you know your numbers well it will give you the confidence in them so you can confidently present your store. Your ideal customer is out there and they can't wait to buy from you!"
On the value of good outsourcing:
"It's an exciting time to be in e-commerce, I work with growing companies who are expanding into multiple channels. As your company plans for growth, my advice would be to outsource as much as you can while staying true to your brand. E-commerce is just like anything else, you get what you pay for!"
On prioritizing work and family:
"The balancing act between my work and my kids has been challenging, as it is for all parents, but it has forced me to prioritize a lot in my life. I would say my success has been due to my ability to make good with every minute of my time. I am writing this to you as I'm drying my hair and helping my daughter with her homework.
I think the #1 thing I do is to always make sure I have my laptop and hotspot on me at all times. Whether I am at soccer practice or gymnastics with the kids, there is plenty of downtime to get work done. I am not a small talk chit chatter. This is the perfect time to get my stuff done! When we take drives on weekends, I am always doing work while my husband drives. When I am going to a doctor's appointment or getting the car serviced, I have my laptop with me and am working. Every second is precious in my world. When you operate an e-commerce site you are lucky to have the ability to need only this to work."
On engaging with customers through fresh content:
"Working in ecommerce has its benefits. My organization, Seaux Shea Bath & Body has an online presence 24 hours a day, 7 days a week via our website and social media accounts. This is a blessing but can also be a curse if information is not current and you do not engage your audience. I would advise business owners to develop a technology plan with measureable goals to manage this process. I have a posting schedule to ensure I am constantly engaging my target market with information on products, both current and new, and upcoming events."
On the value of email newsletters:
"Newsletters can also be utilized to share information on a consistent basis. I prefer to email these to all customers and account holders on my website. This is why it is imperative to gather email addresses whenever possible. My website automatically logs this information for me anytime a customer establishes an account to place an order. I also allow website visitors to subscribe to the newsletter from my homepage. Finally, I collect email addresses from potential customers at all events where they can register for a giveaway by providing their name, phone number, and email address to enter. Contact information is a valuable resource when you convert them to sales."
On effective use of social media:
"Ecommerce business owners can also drive traffic to their website through social media engagement. I always cross post the same information on all social media accounts to ensure the message is consistent and can be measured via insights to determine effectiveness considering audience reach, clicks, and engagement. Business owners can also provide discount codes and coupons towards the ends of posts as an incentive to readers taking in all content and sharing with their friends and/or followers."
On the importance of metrics in your strategies and decision-making process:
"Finally, I utilize reports to identify customers who have not ordered recently so that I can reach out, usually via email with a coupon or short message letting them know their presence is missed. I utilize the reports to identify peak times when I have the most traffic which allows me to post and engage my audience during these times. I also collect data on products that are top sellers and others where minimal sales have been made. This allows me to target my advertisement information to highlight products, their benefits and ultimately decide what products to keep and which ones to eliminate. Understand that your products and product lines will evolve. Some products will become best sellers while others will not. Do not feel bad when you have to eliminate something that is not working. Your time and efforts can be reallocated to new product research and development. Listen to your customers and rely on the data to drive your business decisions. Your ecommerce business will always benefit from planning the work, and then working the plan especially if you allow technology to be your friend."
Maya Page – Founder, OILLY
On starting up and finding customers: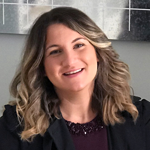 "Start today. The earlier you start, the more time you'll have to grow and nourish your business.
Launch before you're ready. Done and ready to make sales is better than perfect. You'll always want to change one more thing about your website or make sure it is perfect before launching. Instead, launch before you think it is perfect and then use your customers' feedback on what you need to tweak or what other information you need to add to make their shopping experience better.
Focus on building long-lasting relationships with your customers. Try to put yourself in their position and then make their experience better — even simple things like writing them a handwritten note with their order can make a significant difference in their shopping experience. 

A lot of people will tell you to focus on marketing, FB and IG ads. I think finding your tribe and delivering an amazing product is much more powerful than an impersonal ad. When you go above and beyond to truly cater to your customers' needs and make their experience seamless, they become a part of your tribe.
Make sure that the business you're starting is something that you're passionate about. There will be hard times, and to help you get through those, make sure that you really love what you're doing. Getting through the humps will be much easier if you're following your passion."
On building the right mindset for starting a business:
"International Women's Day's Balance for Better's theme resonates with me because I have reached a moment in my life when I am starting to enjoy my brief time on Earth. You see, I made a few adjustments in my thinking; I have chosen balance over abundance, compassion over fear and love over envy. It only took me over eighteen years in owning the business to realize this and I wish a shortcut for any woman who wants to follow their passion and heart to start their own business.
Since my business is all online, I can offer three pieces of advice that may suggest this shortcut to you.
Belief – First, you must believe in yourself. You must be absolutely convinced that you can do anything you wish to do. You need to be your best advocate. Somebody close to you, your husband, mother, father, siblings and even friends may have doubts in their mind about your capabilities but not you. You might fail but then you can pick yourself up and start over.
In an online business, you must have a presence online with a website that reflects who you are and demonstrate your confidence. A few authors like Mari Smith teaches how to leverage Facebook and YouTube to develop your own brand and you can learn a lot from her.
Clarity – Second, you must be very clear about what you want to do. What are you in business for? Do you have a gift in creating beautiful products or an ability to provide services? What do you stand for? What is your calling?
Start with your mission statement.
Define your values in terms of benefits to your customers, differentiators from your competition, and why people should buy from you.
But clarity goes beyond the few bullet points above. It's is a guiding light for everything you do so work on cultivating your clarity on a daily basis. Just like going to the gym, spend 10 minutes a day to clear your mind through breathing, or through mindfulness meditation, or through soft music listening. Give your mind a chance to clear up all the clutter of the day before and reset itself.
For an online business, this is your calling card so create a website that has these fundamentals so people can get to know you and your business. There are a number of fairly inexpensive platforms for you to start with.
Discipline – Successful people are highly disciplined and they surround themselves with people, process, strategy and execution to build their business. I love to learn through books as knowledge is power so I educate myself with the fundamentals of business while I grow my business and then I seek help to scale it up. Gino Wickman and Mike Paton summed it up beautifully in Get a Grip. Chet Holmes is brilliant in The Ultimate Sales Machine when he describes how to fuel a business with sales. I am still listening to Verne Harnish in Scaling Up but I am learning so much already.
As a conclusion, I would like to add that there are beautiful human beings out there that can help you in your journey so a little bit of faith can go a long way. Let's celebrate #BalanceforBetter on International Women's Day!"
Key Points
These words of eCommerce wisdom come from women in many types of industries in several different countries from across the globe, and each one offers a unique story and perspective. But each of these points has something in common: these are all tried-and-true methods for handling different aspects of running an eCommerce business in the real world — an international world, rich with opportunity.
As an entrepreneur, it's time for you to take these valuable tips to heart and start building your own business toward success.
Are you a woman in eCommerce? We invite you to share your story and advice as well.