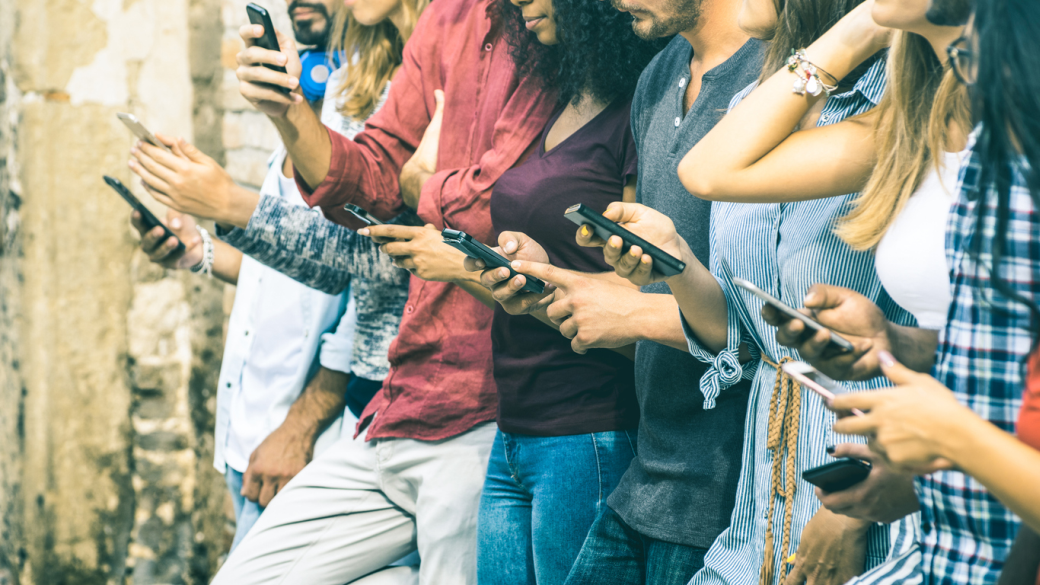 "Mobile isn't just the future; it has revolutionized business. Mobile devices are a key communication tool for most consumers in the US and growing numbers worldwide." - Neil Patel
Like marketing expert Neil Patel said, the mobile revolution has completely changed the face of business. Today, it's all about smartphones and the mobility they give us as consumers.
To illustrate, mobile marketing statistics show that there are now more global mobile users than desktop users. 95% of Americans own some sort of cellphone, and 77% specifically own a smartphone. Additionally, 69% of consumers worldwide between the ages of 18 and 39 use mobile devices to research products before they buy. 44% use tablets.
In other words, you need to know how to handle mobile marketing if you plan on staying relevant in the years to come. Part of this means optimizing your website and online footprints so you can capture as many leads as possible and later convert them.
And because people behave differently on mobile than on desktop, your lead generation strategy needs some adjustments. You must make sure your mobile users have all the information they need to connect with you.
That's why today, we're covering 10 mobile marketing tips and ideas to generate more leads. Let's get started.
1. Optimize All Content for Mobile Devices
Because your users are now largely coming from mobile devices, the first of the mobile marketing techniques we're covering today has to do with mobile optimization and making sure that all of your content is optimized for smartphones and similar devices.
For example, because they're using smaller screens, don't write pages and pages of stories. Instead, write concisely and keep it to the point, and make everything easy to digest with bold headlines that draw attention. On that note, make sure to test different content types to see what performs best for your mobile users.
In doing so, you'll ensure you won't lose any potential leads due to compatibility issues from loading a desktop site on a mobile device.
2. Similarly, Make Things Interactive
Desktops or laptops display some sort of functionality when the mouse hovers over something, such as a clickable link. In contrast, mobile users tend to tap on everything to see if there are any "tappable" elements on the page that reveal additional information.
Because of this, you want to add interactive content to your site as a way to make things easier for your users and get engaged with you. For example, use clickable phone numbers they can simply tap if they want to quickly get in touch with you, or email addresses that open an email app with a draft.
With both of these methods, you minimize the number of steps required for them to get in touch with you. They no longer have to write down your contact information — all they have to do is tap.
3. Make Use of CTAs
A CTA (call-to-action) is something that prompts your users to take action, and you definitely need some throughout your site if you plan on generating leads.
While designing them, make sure they're not too distracting—mobile screens are small, and you don't want your users distracted with a large image. You must also make sure you use an image with readable text that's action-oriented, such as prompting them to sign up to your newsletter.
4. Make Sure None of Your Content is Hidden
For the most part, content is what turns people from browsers to leads, and from leads to customers. Knowing this, the last thing you want is for some of your valuable content to be hidden by something else. Watch out for obstacles such as unoptimized text/images; or menus that, when tapped, open up and cover something underneath.
5. Pay Close Attention to How Your Content is Organized
Mobile users typically spend short bursts of time browsing, such as pulling out their phone while they wait for the subway or as they wait for their coffee to be made. Because of this, you have to strategically place content so it's organized in a mobile-friendly manner.
For instance, you may want to front-load your content with what's most important for lead generation as opposed to waiting for the end. Likewise, make it so that your visitors can easily pick out what's most important by using alternate formatting like bold text and bulleted lists that cut through all the noise.
6. Keep Required Information to a Minimum
One of the most common issues with lead generation is an unwillingness to fill out forms because they ask for too much information—an unwillingness that is exasperated on mobile.
To make sure you capture as many leads as possible, only ask for the bare essentials like a name and email add so your users aren't burdened with too many fields, and leave out superfluous requests like "Company Name."
7. Try Progressive Profiling in Forms
Like keeping required information to a minimum, something else you can do to minimize lead generating form-filling drop-offs is make use of progressive profiling. This fills out form fields that have been previously filled out, so your potential leads have less work to do.
8. Use Geotargeting for Location-Based Ads
Seeing as how mobile users are already on-the-go, a digital marketing agency favorite for local businesses is to use geotargeting for location-based ads that appear in front of your audience if they're within a certain distance away from you.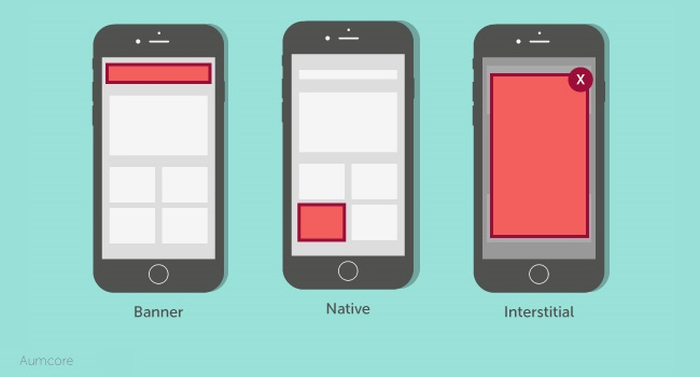 If you're not a local business, you should still try your hand at mobile advertising to capture more leads.
9. Offer Mobile-Specific Deals
Mobile-specific deals and discounts, such as loyalty programs that can be accessed and redeemed through mobile apps or promo codes delivered through SMS, are absolutely wonderful for lead generation because they incentivize your audience to take action. In that way, mobile-specific deals are like CTAs, but better because they offer actual "rewards" in return.
10. Start an SMS Campaign
Finally, our last mobile marketing technique for generating leads is to start an SMS campaign so you can woo mobile leads with relevant offers. While these types of campaigns are often overlooked for other channels like email or social media, SMS presents the ability to get directly in front of your audience with tailored messages that are excellent lead magnets.
For example, by offering a discount for submitting their phone number, your users can get a monthly or weekly text with deals they'll actually want that can be scanned in the blink of an eye.
Let's Take a Second Look
All of the innovative mobile marketing tips we covered today will help you create successful mobile marketing campaigns that generate leads.
To make sure you remember everything, let's take a second look:
Optimize All Content for Mobile Devices
Similarly, Make Things Interactive
Make Use of CTAs
Make Sure None of Your Content is Hidden
Pay Close Attention to How Your Content is Organized
Keep Required Information to a Minimum
Try Progressive Profiling in Forms
Use Geotargeting for Location-Based Ads
Offer Mobile-Specific Deals
Start an SMS Campaign
Best of luck!