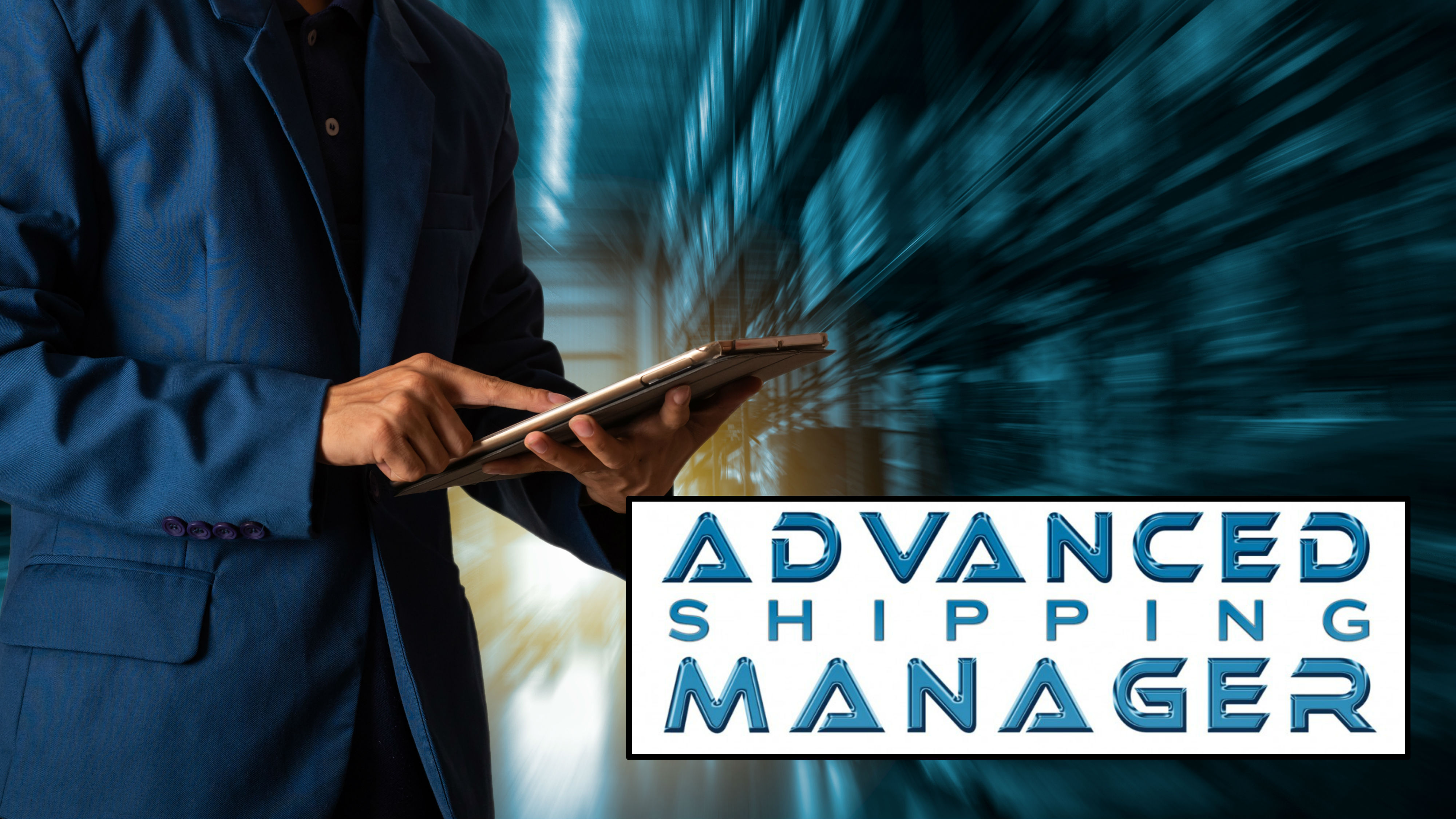 Providing accurate shipping rates can be tricky for any eCommerce business, especially newer and smaller stores. So many factors may dramatically lower or raise the final price, and even one miscalculation can result in someone charging you the wrong amount, or you charging your customers the wrong amount. Thankfully, there are solutions out there that can simplify shipping rules for merchants and use automation technology to pull up the correct price every time.
Advanced Shipping Manager, from KingWebmaster, LLC, is designed to be one such piece of software. Today, we'll evaluate how much it can actually help businesses pay and charge the right prices for shipping. We recently spoke with KingWebmaster CEO Dan Rotem to learn more about what exactly the solution can do and why it stands out.
Overview
Almost 15 years ago, Rotem and business partner George Chityat were online store owners facing several problems at once, all related to shipping. "I was forced to have complex shipping rules to cover the costs involved," Rotem explained, "but my store's platform did not have a way to handle multiple origin zip code shipping. In fact, it barely provided shipping rates from a single courier, UPS, while some of my suppliers used various couriers to ship their items." The confusion and inflexibility wore at their patience, and not wanting anyone else to suffer from these issues, they formed KingWebmaster, LLC and developed the Advanced Shipping Manager software.
Since its launch in 2006, thousands of stores have utilized the technology, including high-ranking Inc. 500 and 5000 businesses, Hollywood studios, and even "quite a handful of celebrities." The question is, can Advanced Shipping Manager benefit your online store? Here are some of the details regarding the software, its uses, and its pros and cons.
Pricing
"As you can probably tell by now," Rotem said, "we like simplifying things, so providing a single fixed rate seemed like the best way to ensure our customers have what they need to unleash the power of our app to their online stores." Anyone who wants to use Advanced Shipping Manager only needs to pay $85 per month, and they will receive everything.
With that said, this price is just to maintain an active account with Advanced Shipping Manager and retain access to its tools and features. To install it on your 3dcart software and connect it to your 3dcart store, you would also need to pay a one-time installation fee of $250. If you would prefer to try it for yourself before committing, KingWebmaster offers a 30-day free trial exclusive to 3dcart users.
Web-Based or Locally Installed?
Advanced Shipping Manager is a web-based service. That means you do not need to install it to your computer if you want to use it. However, as we said in the pricing section, you would need to purchase a connector if you want to join the solution with your 3dcart website.
Ease of Use
Rotem told us, "Our goal is to provide a solution that simplifies the most complex shipping needs for our merchants, allowing them to configure different shipping methods that match their requirements." To that end, Advanced Shipping Manager is designed to be easy to use. Its usability is remarkable, given that certain platforms (like the one that so frustrated the software's creators) can be quite difficult to figure out. The platform's features can handle complex problems without being difficult to use.
Features
Speaking of features, Advanced Shipping Manager provides eCommerce business owners with an abundance of built-in tools, as well as plenty of add-ons. All of them are optimized to tackle as many tasks as possible while being as easy to operate as possible and, in Rotem's words, "help eCommerce stores set up and create various shipping rules in order to display the most accurate shipping rates." The development team is constantly adding more features, so anyone interested should stay abreast of the latest updates. As for what you can do in the present, here are some of the tasks you can accomplish with Advanced Shipping Manager:
Calibrate Shipping Rules
Hybrid Shipping Rules: When shipping from multiple locations through multiple couriers, create multiple rules that automatically account for the different distances and courier rates.
Origin Zip Codes: Set your shipping calculator so it can accurately factor in the total cost for multiple shipments from different origins to the same destination.
Ship Individual Items Alone: Offer free shipping options for certain items and specify which shipping method would be used.
Real-Time Shipping Rates: Provide your customers with the most up-to-date shipping rates at any point in their shopping experience.
Shipping Method Populator: Using this add-on, allow your customers to see every available and applicable shipping method for their orders, as well as their rates, all on the same page.
Handle Dimensions and Weight
Dimension Weight: Account for both the weight and dimensions of your packages, just as many shipping companies do, so you can charge accurately for large packages and packages with unusual shapes.
Divide Overweight Shipments: Circumvent courier weight limits by separating large orders into multiple packages and sending them through multiple shipments.
Box Point System: With this add-on alternative to dimension weight, define the items in your inventory and categories of box sizes using a system of points, then ship the items in packages of corresponding value.
Specify How Items are Shipped
Block Shipping Methods: Adjust settings so that certain items, such as hazardous materials, cannot be shipped through certain methods that might damage them or go against regulations.
Hybrid Shipping Rates: Customize your shipping methods and assign them multiple rules and sets of rates, which can be as specific as you want.
Multi-Box Items: For larger items, establish a minimum number of packages that would need to be shipped; the software would separately determine each package's shipping cost, then charge the sum.
Integrations
Advanced Shipping Manager can connect with several of the top eCommerce platforms on the internet, as well as one tax rate calculating app. Also worth mentioning here are their shipping connections: business owners can select from a myriad of shipping methods provided by many different couriers. Here are some of the integrations that Advanced Shipping Manager supports:
Ecommerce Platforms & Marketplaces
3dcart
Shopify
Magento
Miva
Aabaco Small Business
CV3
WooCommerce
Applications
Couriers
UPS
USPS
DHL
Canada Post
R+L Carriers
Echo Global
Freight Quote
Central Freight Lines
Old Dominion
Unishippers
Customer Service & Support
Customers and non-customers alike can contact KingWebmaster over the phone and through email with any queries they may have. Their website also has a few dozen articles on their own Knowledgebase, as well as an FAQ page.
Pros and Cons
eCommerce businesses can gain plenty of benefits from utilizing Advanced Shipping Manager. With that said, it is also worth knowing some of the potential drawbacks. Here are some of the pros and cons that you should know about this software:
Pro: Advanced Shipping Manager does an excellent job of simplifying and automating complex tasks and calculations.
Pro: The software offers extensive customization.
Pro: Your shipping rates can accurately account for a wide range of different factors, helping businesses save potentially thousands of dollars each month.
Con: The monthly rate plus the one-time installation fee can be quite pricy for smaller businesses.
Con: Certain freight and truck shipping options are only available as add-ons you would need to purchase.
Con: Their Knowledgebase could use more articles with greater detail.
Final Verdict
Advanced Shipping Manager is as advanced as its name suggests. Its shipping calculator software is remarkable in its versatility, able to account for a wide array of factors and rules, including any of the many settings you can customize. It is unfailing in its accuracy, which allows you to know exactly what suppliers should charge you and exactly what you should charge your customers.
Some may find the monthly rate and the installation fee rather expensive, as well as the add-ons. However, you can also look at it as an investment to protect you against the many costs associated with miscalculated shipping rates. Instead of losing thousands from undercharging customers and overpaying shady suppliers, you can give and receive the appropriate payments. Advanced Shipping Manager's software can also bring you a reduction in returns from customers who expected lower shipping rates and refuse to pay.
Better still, Advanced Shipping Manager is only seeking to make everything easier than it already does. Rotem shared, "Our biggest plan for 2019 is launching Advanced Shipping Manager version 3 during the last quarter of the year. This version will literally reinvent our app." He added that they would be "focusing on ease of use and supplying more tools for merchants to reach the ultimate shipping rate accuracy, as we have been doing all these years."
For our part, we see plenty of value in the software as it already is, and we highly recommend trying it for yourself with their 30-day free trial.