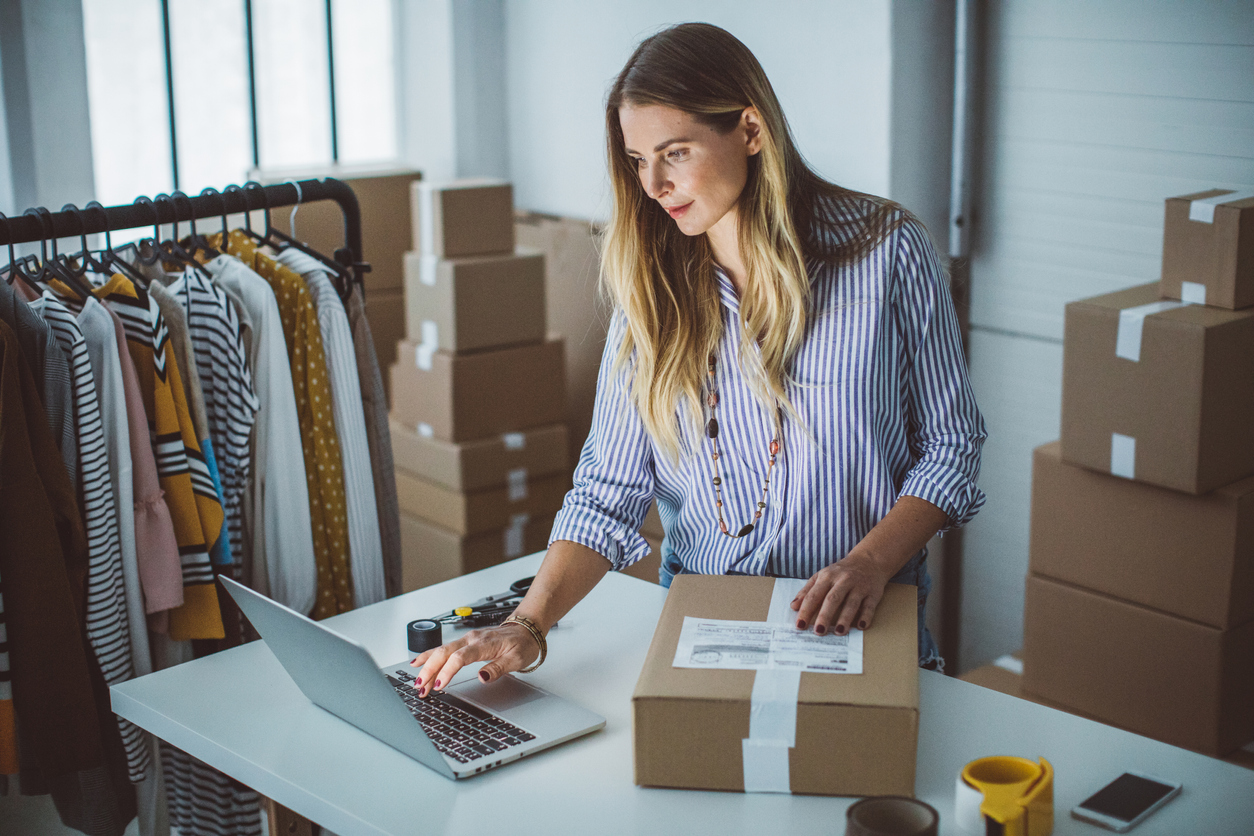 Dropshipping can be a highly lucrative and relatively inexpensive way to start and operate an eCommerce business. It is no wonder that online entrepreneurs, especially those who do not have much or any start-up capital, are increasingly turning to this business model. While not every business is cut out for it, the many benefits of this method definitely make it worth at least considering and learning more about.
Having said that, the dropshipping model — as with any other business model — presents its own barriers to entry. Anyone wishing to start their own dropshipping business must get past these hardships if they want to start, let alone succeed. Here is some information on how to accomplish one of the most significant tasks in this process: finding your dropshipping suppliers.
What are Dropshipping Suppliers, Wholesalers, and Manufacturers?
Before we begin, it may be helpful to know just who exactly we are talking about when we discuss dropshipping suppliers. You may have already looked for information from other resources and noticed that they use a few different terms to describe the companies involved in dropshipping, such as "supplier," "wholesaler," and "manufacturer." These terms are, indeed, different from each other. Just so we can be on the same page, we will describe the distinctions below:
A dropshipping supplier, or simply "supplier" in this context, is any business (or even a lone entrepreneur) that provides dropshipping services for other businesses. That service entails fulfilling orders and sending products to the other businesses' customers on behalf of said businesses. In addition to packaging and shipping, suppliers may also take care of a few other aspects of the supply chain for their retail partners, such as inventory storage.
A wholesaler is anyone who resells products to merchants. They acquire their inventory from the products' manufacturer, and they typically purchase products in bulk so they can offer it to suppliers at a discount. This type of business is essentially a middleman between the businesses that actually create the items and the businesses that sell them to the buying public.
As you might expect, the manufacturer is simply the business responsible for actually making the products. A manufacturer can be a massive operation with multiple production factories around the world. However, a manufacturer can also simply be one person with the time and resources to make, for example, stuffed dolls of their own design.
While all three of these terms have their own unique definitions, these companies are not limited to fitting into only one of these labels. Manufacturers and wholesalers can also be dropshipping suppliers if they provide that service in addition to their other duties. In fact, some businesses with extensive resources are all three types at once.
For the sake of clarity, when we use these designations throughout the article, we are using them as they are defined here and not as combinations (unless otherwise specified).
How Can I Identify That a Dropshipping Supplier is Wrong for Me?
The challenge you will face may not necessarily be finding a dropshipping supplier at all. After all, you can find thousands of companies out there that claim to provide these services. Instead, the challenge can sometimes be finding a dropshipping supplier that is ideal for your business.
You need to be careful when choosing which suppliers will have the privilege to work with you. Choosing the wrong one can stall your orders and upset your customers, and you want to make sure that everything goes smoothly. To know whether to consider or avoid a potential partner, look for these signs:
Negative Reviews
No one in business will ever tell you that they are anything less than great at their job, which is why reading reviews can be so valuable to you in your search for dropshipping suppliers. This does not include the reviews you may find on the company's official homepages, which will always be glowing. Looking at independent websites will prove more helpful. There, retailers are free to provide honest critiques of their supply partners, complete with all their pros and cons.
If one company's reviews contain more scary stories than praise, you can be confident that you would have an awful experience with them. With that said, no business is perfect, and you should not expect to find one that has only ever received acclaim. Instead, assess both the strengths and weaknesses of a given supplier, determine whether those strengths outweigh those weaknesses, and consider whether they complement the strengths and weaknesses of your own business.
Poor-Quality Products
Something you must accept about the dropshipping model before adopting it is that you would not be in control of various aspects of your business. However, you do have the power to choose your supplier, so select one that can consistently provide your store with high-quality merchandise. We should not have to explain that customers tend to prefer well-made products that function as advertised over cheap items that fall apart.
What we should explain is that you may not be able to know the quality of your supplier's products without seeing them for yourself. If they do not offer you any samples, you can investigate for yourself by ordering something from them, perhaps through another company they supply. Once you receive the item, ask yourself: if I were my customer and wanted this product badly enough to order it, would this satisfy me?
Signs of Being a Scam
Choosing a dropshipping supplier can be difficult enough when some of your options suffer from qualities that are less than ideal. It gets even more difficult when other potential suppliers are not even what they claim to be. An unfortunate number of people on the internet use this premise of providing dropshipping services as a cover for scams. Inexperienced eCommerce business owners are easy prey for them because they often do not know better.
You can fight back by knowing better. One major red flag for spotting an illegitimate supplier is if they do not provide much contact information on their site. Another is if they charge a monthly fee on their partners just for working with them, though quite a few legitimate suppliers do this as well. Perhaps the best way to find out is by researching them online and learning more from independent sources. If you do not want to be scammed, you must be diligent and cautious in your search.
What are Some Methods for Finding Dropshipping Suppliers?
The tips from the previous section show you how to avoid the suppliers that may not be right for your business — or may not even be dropshipping suppliers at all. With that said, you can certainly find plenty of legitimate companies out there that can meet your needs and match your preferences. Like with any task in eCommerce, you just need the right tools to help you. Here are some tried-and-true methods for finding dropshipping suppliers you can trust.
Subscribe to an Aggregator
Some business owners simply do not have enough time to assess their options, or employees with enough time to take care of that for them. However, certain companies have dedicated themselves to handle this responsibility and provide listings of legitimate suppliers for eCommerce businesses to consider. If you cannot delegate time to deep research, you can use these "aggregators" as your go-to resource for discovering and learning more about dropshipping suppliers in your industry.
The most important duty these aggregators fulfill is carefully screening anyone online who claims to be a dropshipping supplier. If they do not meet their standards of legitimacy, they are denied recognition. If they do, the aggregator includes them in their directory, and the aggregator's subscribers can learn more information — including contact information — about them. This method may not yield as much as a Google search, but it does weed out the scammers and introduce you to great options.
Reach Out to Manufacturers
Your big idea for your business may revolve around selling specific types of products — perhaps merchandise from a single popular brand, or items from a particular niche. Not every supplier will be able to provide the products you want for your store. You then have to resolve the question: how can I identify which ones can fulfill my needs for my inventory? You could try reaching out to every supplier you come across in your search. But why not go straight to the source instead?
It can be much easier to learn and track the manufacturers of the products you wish to sell. All you need is the company's name, which you can find on the packaging for their items, and their contact information, which you can swiftly locate by searching up their name online. Once you reach them, you can ask them which suppliers, wholesalers, and other distributors purchase their products. They will likely be happy to give you a list, which means you do not have to lose time making your own.
Follow the Competition
First, a reminder: every company engaged in dropshipping, by definition, has their own supplier. Next, a hint: your competitors may be engaged in dropshipping themselves, and they therefore may have already conducted their own exhaustive search for their business partner. Then, an insight: most suppliers do not create exclusive contracts, but instead give multiple companies access to their selection of products. Finally, a suggestion: try to find out who's supplying your competitors.
An easy way to do this is by ordering a product from your competitor. After it arrives — and after you evaluate the quality of the item, as we recommended earlier — you may be able to trace the return address on the packaging to the supplier who shipped it. We should note that while the supplier may be good enough for your business rival, you cannot be sure that they are well-suited for your specific interests (nor that your competitor was thorough in their search). Learn more about them before making any agreements.
Why Work with Multiple Dropshipping Suppliers?
Once you have found one dropshipping supplier that meets all the criteria you set for your options, you may believe that the search is over. However, it does not need to end with just one partner. You could hypothetically have as many partners as you want, as long as you have space in your online store's inventory for products from all of them. Here are some of the advantages to having multiple suppliers for your dropshipping business:
Diversity in Your Inventory
Remember how we said that you could use the same supplier as your competitors? There is a caveat to that: you would be competing with these other companies while selling the same products. You would be unable to attract customers by claiming you have a unique inventory, and you would then need to find other ways to stand out from your industry rivals.
Luckily, there are multiple methods for overcoming this obstacle, and one of them is offering products from multiple suppliers. Some of these companies offer different items than others, even if they serve the same industries or work with the same brands. By working with more than one supplier, you can offer their more unique products and offer more than your competitors. Your customers will definitely appreciate it. As the old saying goes, "Variety is the spice of life."
Multiple Chances at Success
As with any relationship, the partnerships you make in business may evolve over time. Some suppliers that seem like a good match for your enterprise at first sight may grow to be your most valuable allies in the industry. Others that create that same positive first impression may reveal themselves to be unreliable, thus holding you back instead of helping you expand. Choosing your supplier is always a gamble, and you can even out the odds by trying out more than one.
If you have multiple suppliers, you can see which ones most consistently meet your needs and expectations. You can compare the quality of their products, the speed at which their shipments reach your customers, and how well they communicate with you. All of them may prove more than satisfactory; alternatively, all of them may be liabilities. Working with multiple suppliers is ultimately best at giving you multiple chances at a solid partnership, even if you only choose one in the end.
List of Dropshipping Suppliers
For your convenience, we have drawn up our own list of dropshipping suppliers you may wish to check out. Some provide only one specific type of product, while others are more general in what they distribute. At the very least, this should give you a head-start on your search for the right partner.
Before reaching out to any of these clients, remember our teachings from above: do your research. Look up as much information about them as you can, especially from independent resources and reviews. You cannot be too cautious in this step of the process.
Here is the list itself:
| | | | |
| --- | --- | --- | --- |
| Company | Types of Products | How Much to Get Started? | Description |
| | General | $3.99/mo for VIP account (required for dropshipping) | Chinabrands offers hundreds of thousands of products from a large network of suppliers, many based in China. They offer low wholesale pricing and services for customers in more than 200 countries. |
| | General | 15% service fee for each order, plus costs for manufacturing packing, and international shipping | Dropship Pro China offers a variety of services in addition to its namesake, such as product sourcing, factory inspection, and even trademark registration. They offer two-week shipping to several dozen countries around the world, all without any start-up or monthly fees. |
| | General | None | This global retailer provides everything from clothing to consumer electronics to home décor and more. In addition to the premade products in their selection, they also fulfill requests for modified items, such as tailored clothing, at scale. |
| | General | Free plan available (5% transaction fee) | Modalyst provides millions of products in a diverse range of categories to tens of thousands of retailers around the world. They do not force anyone to buy inventory upfront, making them an ideal supplier. |
| | General | Reach out for details | Despite the name, Novatech offers far more than electronics, though that does remain a forte. Their large inventory includes such unusual categories (for general eCommerce sites) as books, sports memorabilia, and "powersports." |
| | General | $49/mo or $199/yr | Sunrise Wholesale is not a directory or marketplace but a genuine dropshipper. Over the course of 20 years, their inventory has grown to 20,000 products in 21 categories. |
| | Beauty | Reach out for details | Beauty Joint provides many different types of beauty products, from sun protection to perfume to Korean make-up brands. That may be why they are so selective: to partner with them, you'll need to answer 14 questions in an email, and they'll need to approve your responses. |
| | Beauty | Minimum order is $300 plus shipping | Bi-Lo Distributors has been a beauty supply wholesaler since 1977, long before eCommerce existed. They made the online crossover with aplomb and currently supply 6000 different products to 5000 different businesses. |
| | Beauty | None | Born Pretty sells cosmetics, make-up, nail polish and other beauty products to customers. They also offer their products to retailers who want to bring up the best side of their own customers. |
| | Beauty | None | FragranceNet.com offers make-up and haircare products, but their specialty is in scents: perfumes, candles, colognes, aromatherapy, and more. They offer free shipping for orders above $59.00. |
| | Beauty | Reach out for details | ISO Beauty specializes in hairstyling and emphasizes poise, confidence, and self-expression. They run a wholesaler and dropshipping program to forward their mission of inspiring these qualities in people through their products. |
| | Beauty | Reach out for details | SalonCentric runs 565 stores, but the beauty supply wholesaler also provides professional salon products to businesses in all 48 of the continental United States. They are a subsidiary of industry giant L'Oréal. |
| | Beauty | None | Headquartered in the South Pacific island of Vanuatu, Volcanic Earth uses ancient skincare practices and actual volcanic ash from Mt. Yasur in their products. You can provide something unique, organic, and rejuvinating to your customers through their wholesaler program. |
| | Clothing | $5 fee on each order for dropshipping, but only $1 for offering all their products on your store | In business for a quarter-century, Allure Lingerie specializes in lingerie and other related clothing items, as well as certain intimate accessories. They do not require any minimum orders and charge for both merchandise and shipping. Note that they do not accept returns for used items. |
| | Clothing, Shoes | €295/mo | After little more than ten years, this Swedish "exclusive B2B fashion platform" has become a rising eCommerce star. They offer more than 15,000 products, including big-name designer brands, and potentially major discounts to suppliers. |
| | Clothing, Shoes | Lowest is $199/mo | Buy2Bee is the eCommerce extension of La Moda Italiana, Inc., a company founded in the Italian fashion capital Milan. You will need to sign with them to view their selection of luxury clothing, shoes, and handbags, which all come from many of the market's hottest brands. |
| | Clothing, Shoes, Beauty, Jewelry | Least expensive plan is $19/mo | Starting out as a chain of Los Angeles retail stores, CCWholesaleClothing remade itself as a purely online store and a supplier of high-quality products. Note that as trends change and items sell out, this company updates their inventory several times a week. |
| | Clothing | Varies | Clothing Showroom offers fashionable clothing for all occasions, from elegant apparel to smart swimwear to warm winter sweaters. They commit to providing their apparel in all sizes so anyone can show off and look stylish. |
| | Clothing, Shoes, Beauty, Jewelry | $29/mo | Collective Fab offers more to retailers than their 6500+ distinct products in clothing, accessories, and cosmetics. They also offer such features as one-click ordering, automatic inventory updates every four hours, tracking information, and more. |
| | Clothing | None | The designers behind Dollipops Kidz draw from their own experiences as mothers while making their kids clothing, largely by hand. Dropshippers who make at least $150 in daily sales are eligible for discounts that border on wholesale pricing. |
| | Clothing | None | ModeShe's clothing are for the trendsetting young woman, bored with the norms and driven to make a splash wherever they go. They import from the global centers of style, including New York and Paris and Tokyo, and they export to almost every continent. |
| | Clothing, Shoes | Reach out for details | MyLeather.com is one of the largest leather manufacturers and distributors in the world. They supply their high-quality products to major department stores, and their low prices means you can offer their clothing as well. |
| | Clothing, Shoes, Home Décor, Jewelry | None | You may be accustomed to seeing Nordstrom at the mall, but they are more than just a retailer. This century-old chain has dived headfirst into eCommerce and now offers a direct dropshipping program, for anyone interested in offering mall-ready clothes. |
| | Clothing | $2 for each order | Based in Arizona, Pout in Pink carries a wide variety of women's clothing. Their categories also include specific seasons and occasions, such as fall/winter and the 4th of July. They even separate their children's clothing between certain age ranges. |
| | Clothing, Home Décor, Accessories | None | Printful, a proud partner of 3dcart, offers more than 160 products, from shirts to coffee mugs to posters and more. All of them are blank, and you can get your logo or original designs printed on them. In addition to this customization, Printful also offers order fulfillment. |
| | Clothing, Shoes | None | Silvert's started out as a general department store in 1930, then specialized in accessible clothing as their clientele aged. The Ontario company is now an elder statesman in clothing that makes getting dressed much easier for elders and people with disabilities. |
| | Clothing, Shoes, Beauty, Jewelry, Watches | Requires an account to see | By partnering with Trendsgal, you can bring the latest in fashion from the Chinese market to your customers' doors at a lower cost and with higher quality. This wholesaler boasts an international network of manufacturers. |
| | Clothing | $69 | Ujena Swimwear has provided top-notch swimwear, bikinis, and "resort wear" for over 35 years. Their Online Partner Programs (OPP) has been around for 25 years, and they can dropship their 500-odd products around the world for your store. |
| | Electronics | Requires an account to see | Over the past 15 years, Albany Distributing has emerged as a successful consumer electronics dropshipper. Among the usual types of items in that category, they are also notable for providing headsets and voice-operated products. |
| | Electronics, Toys, Home Décor | None | Aulola is based in the United Kingdom and ships all over the British Isles and Europe. This wholesaler specializes in distributing electronics, particularly cell phone accessories. |
| | Electronics | Reach out for details | If it is electronic, Cost Tag likely has it. This wholesaler's inclusive inventory spans many different categories, from computers to home security systems to microphone systems. |
| | Electronics | Reach out for details | D&H Distributing has always followed the zeitgeist in its century-long history. Now, they provide over 75,000 products — both consumer electronics and information technology solutions. |
| | Electronics | Reach out for details | This "wireless corporation" is a leading name in the manufacturing and order fulfillment of wireless accessories. They own a few electronics brands, including Hello Gorgeous and Naztech. |
| | Electronics | Minimum order of $100 | This Brooklyn-based wholesale supplier offers the latest cell phone accessories from over a dozen different brands. Items include (but are not limited to) tablet cases, headphones, chargers, and selfie sticks. |
| | Electronics | Requires an account to see | This major distributor offers laptops and tablets from all the biggest brands. Their inventory includes not just brand-new computers but also one that are good as new, refurbished by the manufacturers themselves. Note that their dropshipping warehouse is based in Miami. |
| | Electronics | $14.99/mo | Just about anything related to electronics can be found at Megagoods. That includes DVD players, home security systems, watches, and even alarm clocks. With their inventory at your reach, you can seriously expand your selection of electronics. |
| | Electronics | Requires an account to see | Cell phones and their accessories are the specialties of this wholesaler. With their inventory at your disposal, you can offer the latest mobile devices, chargers, covers, and accessories from companies like Apple, Samsung, Blackberry, and more. |
| | Electronics | None | Uniqbe is the official distributor for Xiaomi and Black Shark as of 2019, in addition to electronics from all the major brands. They greatly encourage dropshipping, and they guarantee never-before-used products and competitive pricing. |
| | Furniture | Reach out for details | Edloe Finch was founded by former NFL linebacker Darryl Sharpton and his wife Jessica, who share a passion for selling furniture. They started the business so people could find fashionable modern furniture without breaking the bank. |
| | Furniture, Home Décor | Reach out for details | Fast Furnishings, true to its name, boasts that they ship out most orders in 2-3 days. Most appealing, however, is that they do not charge for shipping, which means you and your customers can pay less for furniture and decorations. |
| | Furniture | None | Furniture Pipeline pride themselves on their environmental friendliness. Their products are made largely from durable aluminum and sustainably sourced hardwood, which happens to make for excellent quality. This even extends to planting seven trees for every product sold. |
| | Furniture | Reach out for details | This Southern California wholesaler is dedicated to supplying furniture with contemporary designs, which means you can have some unique designs in your store's inventory. Their dropshipping service is available for companies of all sizes. |
| | Furniture | Reach out for details | Modloft is all about the modern, as even a cursory glance at their product pictures demonstrates. If you contact them, they may just give you access to their inventory and let you offer sleek and gorgeous furniture items for every room in the house. |
| | Furniture | Reach out for details | Urban Home operates eight outlets in Southern California, but their dropshipping service extends their reach much further. Dazzle visitors with stylish furniture and décor for every room in your home. |
| | Furniture, Home Décor | Reach out for details | VIG Furniture offers contemporary and traditional furniture that take European styles as their primary influence. Their products are high-quality, economically priced, and chic. Note that retailers will have to cover shipping for all VIG Furniture products. |
| | Furniture, Home Décor | Reach out for details | Wholesale Interiors has always shipped locally in Chicago, but with the internet's advent, they now ship all over the country. They use their manufacturing and shipping experience to provide excellent, reliable service. Besides homes, Wholesale Interiors provides furniture for restaurants and even yogurt shops. |
| | Home Décor, Furniture | Requires an account to see | Benzara offers some furniture sets, but their forte is in the accompanying decorations. If your customers want accent pillows for their beds, planters for their yard, or classy cabinets for their bar, you can cater to them with help from Benzara. |
| | Home Décor, Toys | Reach out for details | Brybelly owns a dozen different brands and runs several different websites — they refuse to limit themselves or their retail partners. In addition to home décor and toys, they also dropship supplies for parties and classrooms, and even hair extensions. |
| | Home Décor | Requires an account to see | Classic Touch offers both traditional and contemporary home décor. They distinguish themselves with excellent craftsmanship and a classy sensibility. Classic Touch also offers their items at wholesale pricing. |
| | Home Décor, Jewelry, Toys | None | This wholesaler offers more than just home décor. Their focus is on gifts in general, from office desk decorations to novelty knick-knacks. Eastwind's inventory covers a wide range of themes and occasions, and your online store can become a one-stop shop for the perfect present. |
| | Home Décor, Clothing, Shoes Jewelry | Requires an account to see | Evergreen Enterprises has been around for over 25 years. This B2B business can provide you with home décor, including kitchenware, flags, and even licensed sports merchandise. Their inventory also encompasses many kinds of clothing and fashion accessories from popular brands. |
| | Home Décor | Reach out for details | Starting out as a manufacturer of rugs and quilts, Homespice now also produces pillows, handbags, baskets, table runners, and other accessories. Their specialty is in country home designs, which you can use to spice up your home décor selection. |
| | Home Décor, Furniture | None | Koehler Home Décor ships to both the United States and Canada, all at a low flat rate for shipping and with no minimum order. With a certain promo code, you can even receive a 10% discount on orders above $700. They also provide a massive décor inventory in a myriad of themes. |
| | Home Décor | None | While only 192 products in Park Designs' inventory are available for dropshipping, they are high-quality and largely bear an appealing vintage Western look. To work with them, you will need to create a retailer account and complete a registration form. |
| | Home Décor, Furniture | Requires an account to see | Sculptures, lanterns, vases, floor lamps, and wall art are just some of the diverse kinds of décor you can find at Sagebrook Home. They utilize state-of-the-art technology to quickly dropship any of their 8000 products, and having them as one of your suppliers can prove rewarding. |
| | Jewelry, Home Décor | Reach out for details | This Vermont-based workshop fuses traditional practices with modern style and beauty with functionality. Their handcrafted pewter can be used for anything, from jewelry to ornaments and a multitude of decorations, and these products are available wholesale. |
| | Jewelry | Reach out for details | Gold-N-Diamonds offers vogue and classic jewelry made from gold, diamond, and other precious materials. In order to see any of this wholesaler's product and category pages, you will need to create an account. |
| | Jewelry | Lowest is $15/mo | J Goodin started in a California garage and now owns a large warehouse, a Chinese factory, and a few retail spaces. All of these elements now bolster a stellar jewelry dropshipping program. Note that instead of paying $15 per month, you could subscribe for $40 every three months or $75 every six months. |
| | Jewelry | Reach out for details | "America's Favorite Sterling Silver Jeweler" offers more than just their namesake specialty. Their gold-filled and stainless steel products, as well as their various collections, are available for blind dropshipping. Note that you cannot resell their products on Walmart.com or Amazon. |
| | Jewelry | Reach out for details | You can shop by jewelry type (earrings, wedding rings, anklets) or by material (diamond, pearl, cubic zirconia). |
| | Jewelry | Reach out for details | This Memphis, Tennessee-based wholesaler is family-owned. Their main mission seems to be providing retailers with jewelry that is both high-quality and low-cost. |
| | Jewelry | Reach out for details | Silver Liquidators chose their name for a reason. They provide a broad selection of silver jewelry, including sterling silver, to distributors and chains both large and small. |
| | Shoes | Reach out for details | FootwearUS has over 40 years of experience in the manufacture and wholesaling of shoes. They offer order tracking, order history, quick reordering, and more control over inventory than many other suppliers. |
| | Shoes | Requires an account to see | Led Sneakers fills a unique niche: providing light-up sneakers for the young and the young-at-heart alike. Anyone interested in dropshipping with them will first need to purchase one of their products. |
| | Shoes, Accessories | Minimum order of $250 | Shoenet.com is a B2B dedicated to importing and exporting sneakers, sandals, flip-flops, flats, and a diverse range of other footwear. They even provide certain types of clothing, as well as accessories like sunglasses, belts, and handbags. |
| | Shoes | None | If your store could use more slippers, Star Bay has you covered. This New Jersey importer/exporter's catalog is filled with more than 500 sandals, moccasins, and other kinds of slippers. |
| | Shoes | Reach out for details | "Trendy" is the guiding principle at WePrix, which supplies only the latest in fashionable footwear for women. Add some style to your inventory with their wholesale sneakers, heels, flats, and more. |
| | Toys, Furniture, Home Décor | Reach out for details | Anatex is devoted to stimulating the minds and imaginations of children, and their selection reflects that sensibility. In addition to eCommerce retailers, they also offer their products to schools, day care centers, doctors' offices, and other public places where children could use some fun. |
| | Toys | Reach out for details | Die Cast Dropshipper fills a highly specific niche: die-cast toys and models, almost entirely of vehicles. Their inventory contains over 4000 unique items, including some rarities. Die-cast toys may seem like an odd choice, but their collectors are devoted. |
| | Toys | $19.95/mo subscription fee for lowest plan | Starting in 1991 as a Washington, DC retail chain called Connected Wire, eStarland.com sells used and new video games, consoles, and accessories. Their inventory covers more than 40 different platforms and four decades of gaming history. Note that even the highest dropshipping plan comes with a monthly sales limit. |
| | Toys | Reach out for details | Entertainment Earth, Inc. claims to be the top Hasbro distributor in the United States. On top of that, they provide thousands of toys and collectibles, including other popular brands, from hundreds of manufacturers. |
| | Toys | Reach out for details | This family-owned company is based in the United Kingdom. They build many of their own products, particularly more traditional playthings like rocking horses. They mainly make them from wood, and at such high quality that they provided a solid pine toy box as a Christening gift to Prince George. |
| | Toys | Reach out for details | Named for the founders' daughter, this mom-and-pop dropshipper draws from their experience in raising six children. There are no video games here — only tools for games of pretend. Encourage your audience's imaginations with help from london-kate. |
| | Toys | Requires an account to see | O.K. Toys distributes more-than-okay products at more-than-okay prices. Their inventory includes a large selection of RC vehicles and diecast models, among other popular playthings. |
Nothing comes easily in eCommerce, even when the model you use for your enterprise seems less complicated than most. Hopefully, the information we presented in this article will enable you to make more educated decisions on which dropshipping suppliers should be your business partners.
We cannot promise that the search will not be tedious and lengthy, even with this guide. On the bright side, when you find the ideal company to cover your supply chain, everything else about your dropshipping experience becomes much easier and more manageable.
Starting an online store is not for everyone, so feel free to consider other great ideas to make money online.