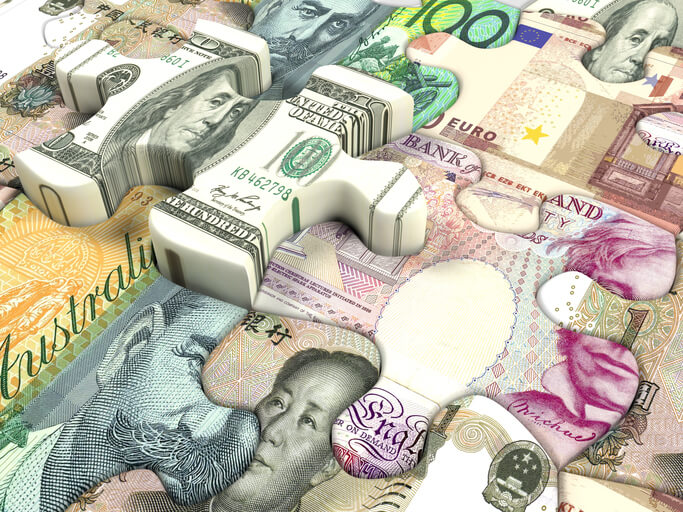 Foreign markets present extremely valuable opportunities for ecommerce stores, whether big or small, and it's time for you to consider taking advantage of them. There are tons of advantages to selling in other/new markets that can make the effort put into localizing your 3dcart store well worth it. For example, demand or supply could be different abroad, and that might allow you to charge higher prices. In several cases, your competition may not yet be present in a specific territory, which means you can benefit from the first-mover advantage if you enter it fast enough. Sometimes expanding abroad is not really a choice, due to declining demand in your domestic market or to the market being saturated by too many competitors. Whatever the reason to expand cross-border, there are many things you should pay attention to in order for the expansion to be both successful and profitable. The 2 most important areas that we should look into are localization and service.
Localization
Localization is quite a broad concept but it basically means to tweak your business so that it meets the standards, tastes and preferences of the new market you are expanding into. Ideally you should create a comfortable and familiar experience for your new user, and make them feel "at home". But what does localization mean in practice?
Website language: First and foremost, your website should be translated into the local language. Plenty of studies show how online buyers tend to avoid buying from websites in a foreign language, or a language they don't understand perfectly. The translation should be accurate and present in every part of the site, including checkout, product description and all in-site messages (popups, forms etc.). This sounds like a daunting task, and it used to be until a while ago. Now there are several easy and affordable solutions, like Bablic, that allow you to achieve a perfectly translated website with minimal effort, all while being cost-effective for small and even new businesses or startups. It's a perfect solution to the biggest barrier ecommerce owners come across when looking to expand their customer base.
Prices and checkout: Asking customers to make calculations is bad for business. All prices should be listed in the local currency so that customers can immediately understand them without having to check today's currency exchange rates. Most payment systems are equipped with multi-currency prices and checkouts by default, otherwise there are several good plugins and add-ons available on the market. If there are specific payment methods that are particularly popular in the new target market (special credit/debit cards, electronic wallets, gift cards or others) you should seriously consider adopting them and even specifically showcasing that you accept them. Having them available immediately will reduce friction and help increase conversions and sales significantly.
Customer Support: This is a subject touching upon both localization and service. Ideally you should provide service to your customers in their native language. Additionally, your customer support representatives should be aware of common issues or requests that usually come from customers in a specific region. This aspect could become quite expensive, so my suggestion is to do this gradually. Initially, it may be enough to create a very exhaustive and comprehensive FAQ section in the local language, where your customers can find all the information they need. This will hopefully reduce the need for direct contact. Once your sales volumes justify it, you can look into outsourcing Customer Support to an native-speaking external contractor or hiring a dedicated employee. It's very important to give all Customer Support representatives (especially external contractors) proper training on products and policies, and make sure you are able to check on the quality of their work (by reviewing tickets, emails etc.) to make sure Customer Support stays high-quality. Don't forget that Customer Support is your voice when customers seek your assistance, and they should represent your business properly.
Service
Needless to say, service is a crucial part of ecommerce. If you are expanding into a foreign market you should aim at offering the same level of service you are offering in your domestic market. Customer Support, as discussed above, is fundamental, but there are 2 more aspects that deserve to be looked into: shipping and fulfillment.
Shipping: Large online retailers such as Amazon.com and others figured out early on that customers buy less when they have to pay shipping fees. That's why ecommerce websites usually make the magic words "Free Shipping" very well visible in the page. If you are shipping cross-border to another country you will probably have higher expenses. You may want to consider adjusting prices to secure your margin, but possibly leaving shipping fees untouched (better if free). You should perform some research about the shipping company you choose for the new territory. It is possible that a courier working great in one country has some problems in another (limited reach, slow delivery times, bad reputation etc.), so make sure you choose carefully.
Fulfillment: Ecommerce is a very competitive arena, so your customers expect delivery of their purchases within reasonable times. If you are shipping to a country that has difficult logistics, such as distance, difficulty with communication, or customs that take too long to clear your merchandise, you may want to take a fulfillment center into consideration. It may sound like a big commitment but don't worry, no need to go rent a warehouse just yet. There are many options to outsource these service to external contractors at reasonable prices. Just remember that holding stock in a fulfillment center has an impact on your finances. Not just the cost of storage per se, but also the cost of the merchandise stuck there on hold waiting for customers to buy. Use your analytics to make sure you use the fulfillment center wisely, giving priority to those items that are more in demand and that will move out quickly to generate revenues.
To wrap things up, the more you succeed in creating a friendly, familiar and gratifying experience for your customers, and the more they will buy, wherever they may be. Obviously a happy customer is a returning customer. The best thing you can do to check if you did a good job is to imagine having to buy something in a foreign online store. What are the things you would NOT like as a customer? Now go back to your website and make sure your customers never have to deal with them.