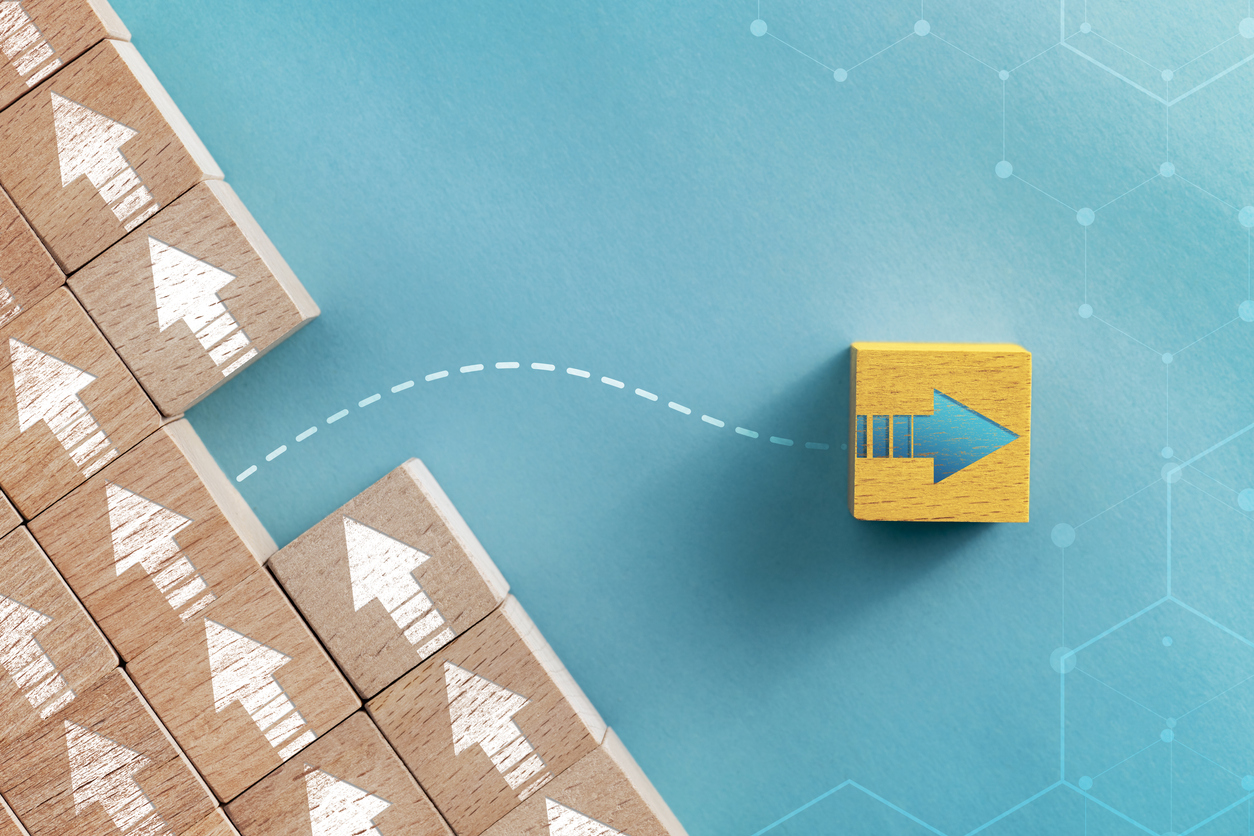 Do you track micro conversions inside your business? It's likely that you're tracking big conversions. You know the ones I mean: completed customer forms and product purchases.
But what about the micro conversions that lead to those form completions or product sales? Tracking smaller conversions can actually tell you where your sales funnel needs the most work in order to become more effective.
Now, you're probably wondering what smaller conversions you should track. That's a great question!
In this article, I'll be detailing the most important micro conversions to track. For now, let's look at a few examples:
Blog post comments
Products added to the cart
Page views
Followers on social media
Can you see how each of these small interactions indicates how much closer you're getting to adding new subscribers or customers? Moving a prospect into a blog comment or social media follow starts greasing the wheels toward a buying decision.
Just like how "small hinges swing open big doors," big business results hinge on a series of smaller conversions.
Micro conversions are vital because they're the initial buy-in. They help prospects hurdle past objections or hesitations. They help create final sales conversions.
For instance, if you've built an online course and your ultimate goal is to sell it to your audience, getting them to complete one or two micro-conversions will drastically increase your conversions, and ultimately your business revenue.
If you're not paying close attention to micro conversions, then you're making a huge mistake. But that's perfectly okay, because I'm about to show you how to fix the problem. Let's explore the solution.
Two Types of Micro Conversions
Before continuing our discussion, I think it's important to point out the two categories of micro conversions, as defined by Nielsen Norman Group's Jen Cardello:
Process Milestones: This includes the individual steps that move toward a macro conversion. An example might be adding a product to a wish list or viewing a product page.
Secondary Actions: These include steps that reveal engagement or interest in a website, but don't lead directly into a conversion. Examples include following a topic or sharing content.
Why You Need To Track Micro Conversions
Only a small percentage of your website visitors will make a buying decision the very first time they land on one of your pages.
Is that a bad thing? Not at all.
In fact, every website visitor has a purpose if you're tracking micro conversions. Your flow of traffic allows you to test visitor actions, such as an email signup call to action.
Testing might reveal that a slight adjustment with the location of the call to action yields more email subscribers. This can lead to more overall sales conversions on a long-term basis.
Do you offer a high-end product?
The macro conversion your business wants is a top-dollar sale because it delivers your most-wanted impact: higher revenue per customer.
Keep in mind that website visitors who never convert into that sale still have tremendous value to your long-term macro conversion goals.
For example, a non-buyer might go through these micro steps:
Land on your site after conducting a Google search
Read your blog post
Share that post on social media
At the very least, they've raised awareness for the brand you're building within their sphere of influence. They might even get on your newsletter list after sharing your post.
The result of their interest may lead to a sale in the future, either from their own purchase or a customer that finds your business through their social media profile. What follows are proven micro decisions that will help you create more macro conversions inside your business.
Use Lead Magnets & Content Upgrades
Providing downloadable content to website visitors and social media followers lets you track interest that's typically one step away from creating new customers.
Giving away free resources not only measures specific micro conversion data, but it also sets you up as an industry expert because you're providing complimentary knowledge about the topic your audience wants to know more about.
What types of downloadable content should you give away?
The following work well:
Cheatsheets
Worksheets
Resource guides
Workbooks
Checklists
Here's an example of ForexOp giving away their e-book:
Here's an interesting content upgrade idea from Jon Loomer:
He has the above banner on a blog post about Facebook's ad account limits.
Jon knows that anyone reading his post is interested in getting better at using Facebook ads. Clicking on the "Take The Quizzes" button leads his visitors to this page:
He creates a micro decision path when his website visitors fill in this form. It's a small, yet meaningful, step toward his macro conversion goal: creating purchases of his masterclasses, courses, membership or coaching services.
Struggling to create your first or next lead magnet? Use your existing content to provide the answer. For example, log into your Google Analytics account and take a look at your most viewed blog posts.
Here are your steps:
Click on Behavior
Click on Site Content
Click on All Pages
Look at your Unique Pageviews and create lead magnets/content upgrades based on your website's most popular content
Is your content on YouTube instead of a blog? Repeat the process by looking at your most popular videos.
For example, Proko would visit his channel and take the following steps to identify his most popular YouTube content:
Click on "Sort By"
Select "Most Popular"
Analyze
Do you have a sizable email list? Analyze open rates and click through rates to determine what type of content your subscribers like best.
Do you have a sizable social media following? Analyze which types of posts your audience responds to best.
Use this data to create your lead magnets and content upgrades in order to obtain an email subscriber (your micro conversion) and then lead those subscribers through the rest of your sales funnel on the way to the macro conversion.
Use Embedded Videos
Metrics such as Time on Page and Session Duration are micro conversions that help improve the likelihood that your audience continues moving through your sales funnel.
Why?
You're building trust the longer a visitor remains engaged on your site. This increases the odds in your favor when it comes to that person completing a macro conversion.
Video is effective when it comes to keeping visitors on your website. A video might keep someone on your page for five to 10 minutes or even longer. Not only that, but if your video is hosted on YouTube, you'll be able to earn additional revenue for your business with YouTube ads.
Done well, the right embedded video will get your visitor headed down a rabbit hole of watching more videos, clicking on internal links or becoming a subscriber.
However, there's a catch: You need to put thought into the process and embed videos that make sense based on the content on the page.
Strategically place a video on your page that expands upon the topic your visitor is reading about. Think of it like you do when linking out to a relevant and complimentary third-party website.
Here's an example of Backlinko's Brian Dean doing it well:
He could have linked his reader off the page to another blog post that explained more about on-page SEO. But, since he knows he has a 10-minute video that already performs that job, he embedded it and achieves a micro conversion (increase in Time on Page).
By the way, you don't need 10-minute videos each time. Short explainer videos work just as well.
In fact, consider this: Using explainer videos instead of long-form content videos can sometimes be more effective when it comes to creating conversions. An explainer video provides viewers a short and concise explanation of your product or service.
What's the logical next step after watching a short product synopsis? The answer is: Converting to a subscriber or trial offer.
Here's an example of this in action from Dollar Shave Club:
They link visitors from their YouTube channel to a page on their site where visitors can get their trial club membership started:
Here's another example from Satori that shows how using an explainer video to accomplish a small conversion (watch short video) leads to a larger conversion (start a free trial):
When visitors click on "Watch Video", the explainer video pops up:
As soon as a visitor clicks on the "X" and stops the video, they land back on the original page and can click the "Start Free Trial" button to get their account set up.
Does using video really work? Well, statistics show that videos increase conversions by a whopping 80%. In fact, shoppers are twice as likely to purchase from you after watching a video, compared to shoppers who don't watch a video.
Quick tips for creating your next explainer video include:
Bring up a pain point
Reveal the solution (your product)
Explain how that solution (your product) works
End with a clear, concise call to action
Use a Progress Bar To Convert Micro Conversions
A form submission might be a micro or macro conversion, depending on your business and overall goals.
Do you run an eCommerce site? The final form submission on your checkout page is the final macro decision you want your customers to make.
However, almost all businesses run lead generation campaigns. In those cases, you're looking for a smaller decision to join your email list because that gets you one step closer to making a sale.
Research reveals that a majority of your prospects and customers prefer seeing progress bars when filling out online forms. There's a basic psychological pull in all humans where we become stressed when things aren't yet complete.
You can use that to help your audience complete one small form submission after another until the ultimate goal is accomplished. Test the use of progress bars and see if it makes a difference for your lead generation and sales funnel.
One software option that makes this easier is Leadpages:
Here's an example of Marketing Automation Insider using this technique:
Add a Live Chat Option To Your Website
Email lead generation isn't the only way to move prospects into a micro decision that leads to the sale. Customers love to use live chat when communicating with businesses.
As a matter of fact, 46% of customers would rather communicate via live chat while only 16% prefer social media and 29% choose email.
However, there is a caveat. Use live chat tastefully because 29% of all customers become frustrated whenever they encounter scripted live chat responses that come across as impersonal.
On the other hand, setting up chatbot software correctly so that it comes across as personal and helpful receives a slightly better customer satisfaction rating of 87.58% compared to 85.8% when getting transferred to a live support representative.
My point is that you can use this technology to open up the conversation with site visitors and move them through several micro decisions until they feel comfortable doing business with you.
For example, you might open up the conversation via chat and then immediately respond back through a text message.
Or, you might lead the conversation into having a prospect submit their email address and add them to your newsletter list.
Finally, there are times when a site visitor needs one last buying question answered, gets it via live chat and then completes their purchase minutes later.
Here's an example from Peloton that shows a series of micro decision paths that combine live chat with email list building. First, they ask site visitors to identify their area of interest:
Next, they ask for an email address:
From there, the conversation continues:
Explore the various ways you might use live chat, combining chatbots with live agents, to lead your customers down the path of win/win micro decisions until your ultimate macro conversion is attained.
Live chat, when paired with customer service, is a fantastic tool for building a happy user-base, too.
For instance, try combining your live chat with customer feedback:
Collecting simple responses in the process can tell you (1) if potential customers are on the edge of converting and (2) if not, how you can better improve moving forward.
Share Social Content Via GoViral
Provide site visitors with the ability to share your content across their social media profiles. Each time they take action in this way, they're taking one further small step toward making a purchase or encouraging one of their contacts to interact with your business.
One tool to consider? GoViral. It's a free social media tool that encourages your audience to share your content on social media.
Click here to go to their site and click on the "Create account" button.
Eventually you'll build a page that looks similar to this:
You will add in your actual lead magnet and bonus names.
One way to use this page is to use it as your Thank You page after someone opts in for your lead magnet. Promise them a free bonus in addition to the lead magnet after they share your content on their Facebook profile.
See what happened here?
They made two micro decisions:
Opted in for a lead magnet
Shared your content on social media
Go one step further by using your Facebook ad pixel with your GoViral campaign so that you can retarget your new subscriber on Facebook.
This furthers the micro conversion process until your prospect eventually becomes your customer.
Tracking Your Micro Conversions
I've detailed five ways to use micro decisions that lead to your ultimate macro result.
Many more exist that you might need to identify and track, such as:
Visits to your website
Visits to category pages
Product page visits
Products added to the shopping cart
Checkout page visits
Shipping selection
Payment information entered
Here's how to track your most important small conversions inside Google Analytics.
Log into Google Analytics, select your web property, click on "Admin" in the left column and then select "Goals" underneath the View column:
Select "New Goal":
Select "Custom" and then click on the "Continue" button:
Name your goal and then you're given the option of selecting Destination, Duration, Pages/Screens per session or Event. Choose Destination and press the Continue button:
Next, fill in all the relevant information to identify your Destination's structure:
Click on that blue "Save" button and you're all set to go. Google will start tracking that goal so you can determine how well it's working in relation to your overall company micro and macro conversion goals.
Get The Process Started
What do you think? Ready to identify and track the most important micro decisions your prospects need to move through in order to end up as a customer?
Here's how to get started: Make a list of the micro steps that relate best to your type of business.
For example, if you're an Amazon FBA associate, then one of the micro elements to track might be the leads your blog generates.
If you're selling a high ticket coaching program, then you might track how many site visitors convert to a 1on1 call.
If your side hustle includes starting a blog in order to earn ad and affiliate revenue, then you might track Time on Page.
Create your list of micro conversions to track, follow the above Google Analytics instructions and build out goals for each item. Guess what happens over time? A fuller picture comes into focus. This picture tells you how people interact with your website and content. You'll identify specific pieces of your sales funnel that aren't working well.
From there, each adjustment made should improve your overall results when it comes to the ultimate macro conversion: More sales.