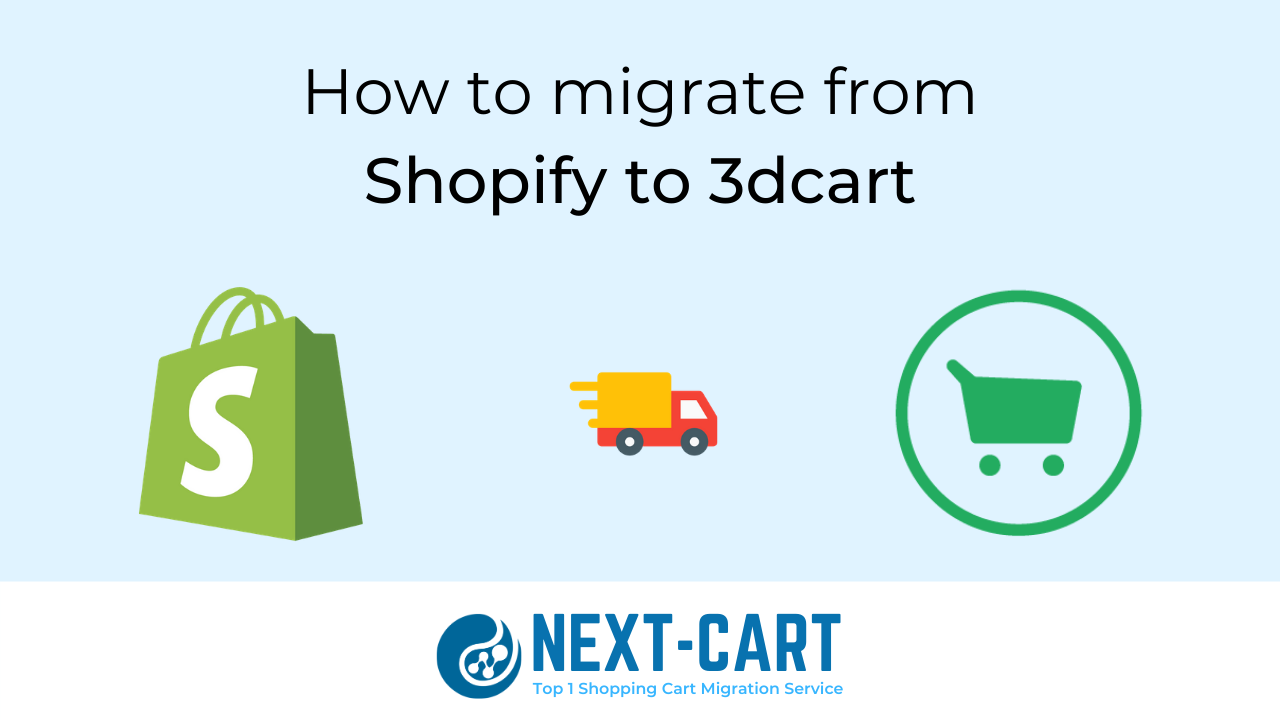 After you've gone through all the trouble of setting up your online store on your chosen platform, it may sound like a nightmare when you're faced with the hard decision to migrate to a new one. But, at some point, migrating may be the best option for your online store. Many merchants are enticed by Shopify's promise of an easy eCommerce experience, only to find that they don't offer what their business needs. If you've turned to 3dcart as a possible solution to your business woes, then it may be time to migrate.
But, what does 3dcart offer?
When should you transfer to 3dcart?
And, how do you migrate from Shopify to 3dcart?
Throughout this article, we'll help answer these questions so that you can better understand why, and how, you should migrate to 3dcart.
About 3dcart
3dcart was established in 1997 in Tamarac, Florida. It is considered one of the oldest eCommerce platforms, considering the Internet itself was just launched two years prior. Thus, with more than two decades of experience in the field of eCommerce, 3dcart is a reliable and solid choice for any business.
As a cloud-based eCommerce solution, 3dcart has been trusted by many big names, including:
Li-Lac Chocolates
Kitchen Restock
S. Salon Supply
Pete's Tire Barn, Inc.
Lambert Vet Supply
3dcart is most commonly rated as easy to use, safe, affordable, and powerful.
What Does 3dcart Offer?
Ease of Use
With a simple and intuitive user interface, 3dcart is considered quite easy to use. Although you may be intimidated by the sheer number of features at your disposal, rest assured that there's resources available to guide you through them. In general, if you are a beginner but still want to sell products online using the 3dcart platform, it'll only take a few simple steps to set up.
Plans and Pricing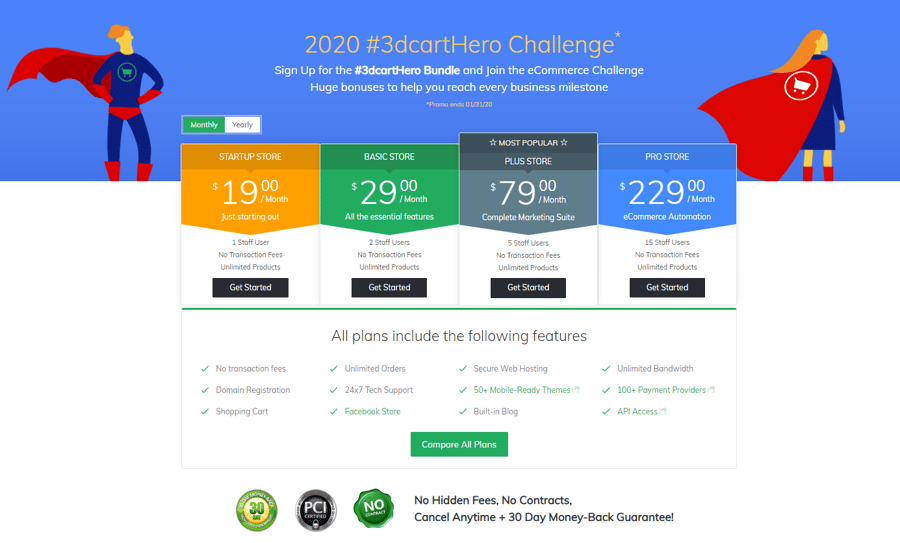 As you can see, 3dcart has four plan packages for you to choose from, including 3dcart Startup Store, Basic Store, Plus Store, and Pro Store. All four options offer domain registration, shopping cart software, unlimited orders, a Facebook store, responsive themes, a built-in blog, unlimited bandwidth, and API access.
In particular, the Startup package is suitable for those who want to start their business with one staff user allowed. When you want to grow your store, you can easily switch to other plans with more users. Therefore, we recommend that you initially pay monthly and move to an annual plan when you're sure about the features you need.
The Startup plan, charged monthly, costs $19/month. In addition, 3dcart will not charge any additional fees or transaction fees.
Once you are confident with your 3dcart store, you can switch to the yearly plan with the highest cost of $206.10/month for the Pro store.
3dcart also offers their brand-new Dropshipping plan for just $9/month. If you're interested in this, or any other plan, you can use the 15-day free trial before purchasing.
Themes and Applications
If you expect a platform that comes with a variety of themes for your store, then you won't be disappointed by 3dcart. There are hundreds of free and paid themes available in their theme store, all of which are responsive and professionally designed. From $99 to $199, you can to choose a more premium theme that best fits your type of business.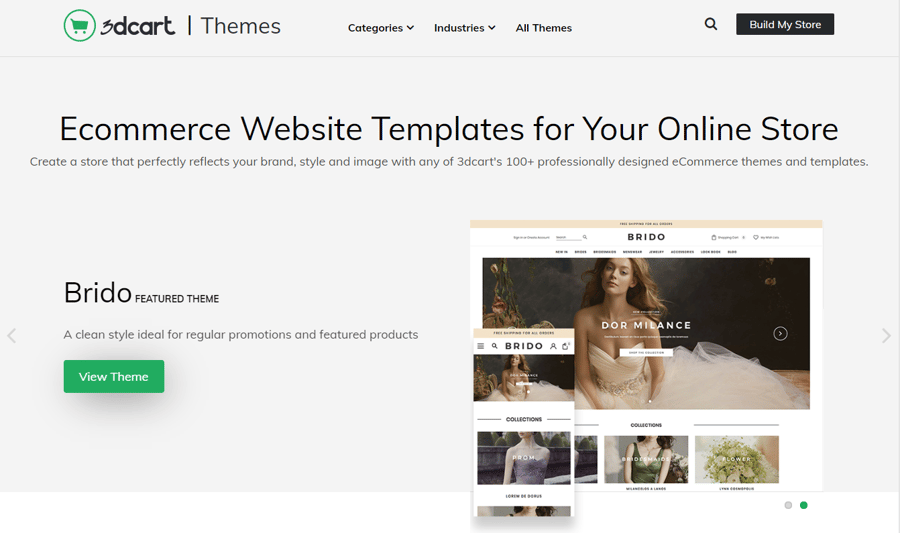 Moreover, you can design your site freely with 3dcart's built-in theme editor. For more advanced edits, you have free access to your site's HTML and CSS code as well.
Payment Gateways
Because this eCommerce solution offers many payment gateways, you and your online customers will have more payment options to choose from. As such, orders will not be interrupted. You'll have a choice of more than 100 payment gateways, including some most popular such as PayPal, Stripe, Square, and Authorize.net.
Support
If you ever run into an issue or if you have any questions about your store, 3dcart's support team is available 24/7/365 via phone, live chat, tickets and email. You'll also have access to an extensive knowledge base if you'd prefer the self-help route.
When Should You Transfer To 3dcart Instead of Using Shopify?
Shopify is probably the most popular platform on the planet, and you might be enjoying your experience overall. However, nothing is perfect.
Shopify cannot meet the needs of all types of online businesses, leading you to eventually look to other platforms when you feel that Shopify is no longer suitable.
So, why should you choose 3dcart? What makes it superior to Shopify?
Let's see if 3dcart is right for you.
You Need A Wider Variety of Plan Choices
While 3dcart has five plan packages, Shopify has only three packages for you to choose from, including Basic plan, Shopify plan, and Advanced Shopify. This gives you more options to choose a plan that's best suited for your specific business, with features tailored to your needs.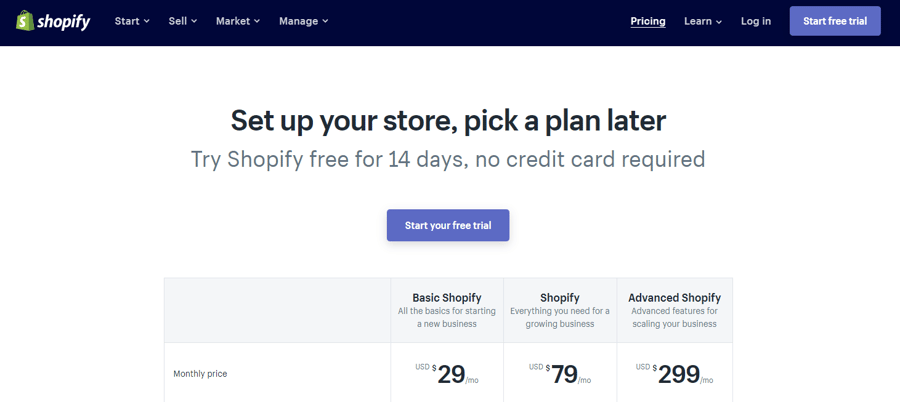 Shopify Plans
You Want to Save More Money
Overall, 3dcart is more affordable than Shopify's plan packages. Let's give you an example.
For starters, you can choose 3dcart's Startup plan for $19 or the Basic Shopify plan for $29. Even though 3dcart's plan is less expensive, it actually comes with more features than the Basic Shopify plan, giving you more bang for your buck overall.
You Want Your Website to Look Professional
As we have mentioned, 3dcart has a lot of available themes and templates, including paid and free. Themes are designed to be optimized for specific industries, but they can be freely edited to work best for any type of online store. With 3dcart, you can also customize colors, fonts, etc., to help your online store stand out.
Your Store Has Grown
If you're looking to expand your business, you'll be bothered by the limited number of products on your Shopify website. Meanwhile, 3dcart is praised for allowing stores to carry unlimited products on all plans.
Besides, the number of 3dcart's payment gateways also outperforms Shopify's 70 figure, helping your business to take more sales and accept more customers around the world.
How to Migrate from Shopify to 3dcart Using Next-Cart
Step 1: Export and import your data.
There are a few ways to export data from Shopify to 3dcart. It can be done manually, but one of the easiest and most effective methods is to use the Shopify to 3dcart migration tool from Next-Cart.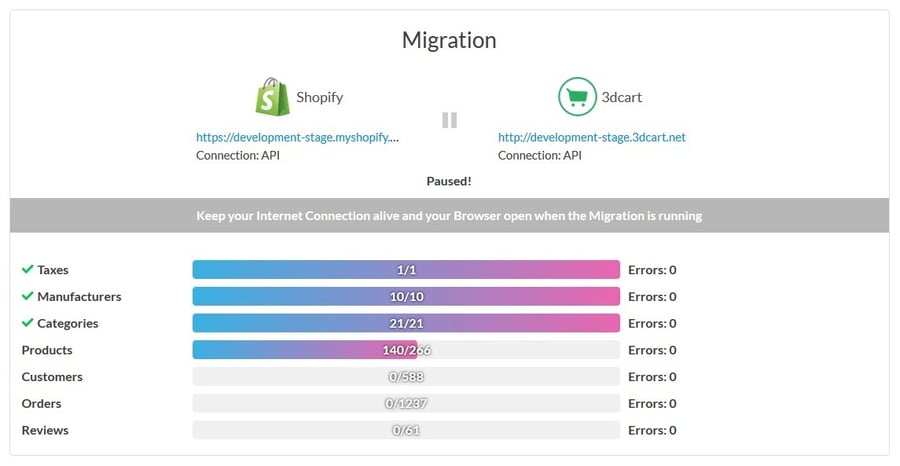 The migrating process only takes 3 steps to move all the products, categories, customers, and orders to 3dcart. Those include:
Copy and paste Shopify and 3dcart credentials into the proper fields.
Select all the data you want to migrate.
Begin the "auto migration."
Step 2: Configure general settings, payments, and shipping.
When you move to a new platform, you'll need to adjust the features to best match your store's previous settings. In this step, you will modify the general settings, payment, and shipping options depending on what your store needs.
Step 3: Migrate your content pages.
In this step, after the basic installation, you'll need to re-create your content pages and menu links in the Site Content field. This includes blog articles, FAQ's, and any other content you may have had on your original online store.
Step 4: Choose a responsive theme.
In this step, you'll complete the look of your online store. You can choose to transfer the theme available on your Shopify website to 3dcart. All design and graphics will remain. Or, you can choose a similarly-designed 3dcart theme in their store.
Step 5: Set up your email accounts.
To complete the setup step, you need to set up your email via 3dcart's free SmarterMail. Once your store's email has been set up, you can move onto the final step.
Step 6: Point your domain to your 3dcart store.
In this last step, you will point your original domain name to your new store on the 3dcart platform. From here, your store is good to go.
If you want to make your life easier, the Data Migration Assistant service at Next-Cart will perform all of these steps for you with little effort necessary.
Bottom Line
If you want to have a strong platform that provides an extensive inventory and lots of affordable options, 3dcart is the right choice for you.
We hope that our guide on how to migrate from Shopify to 3dcart will help you properly move your store to the platform best suited for it. But, if you still have any trouble transferring it, feel free to contact us or leave your comment below.