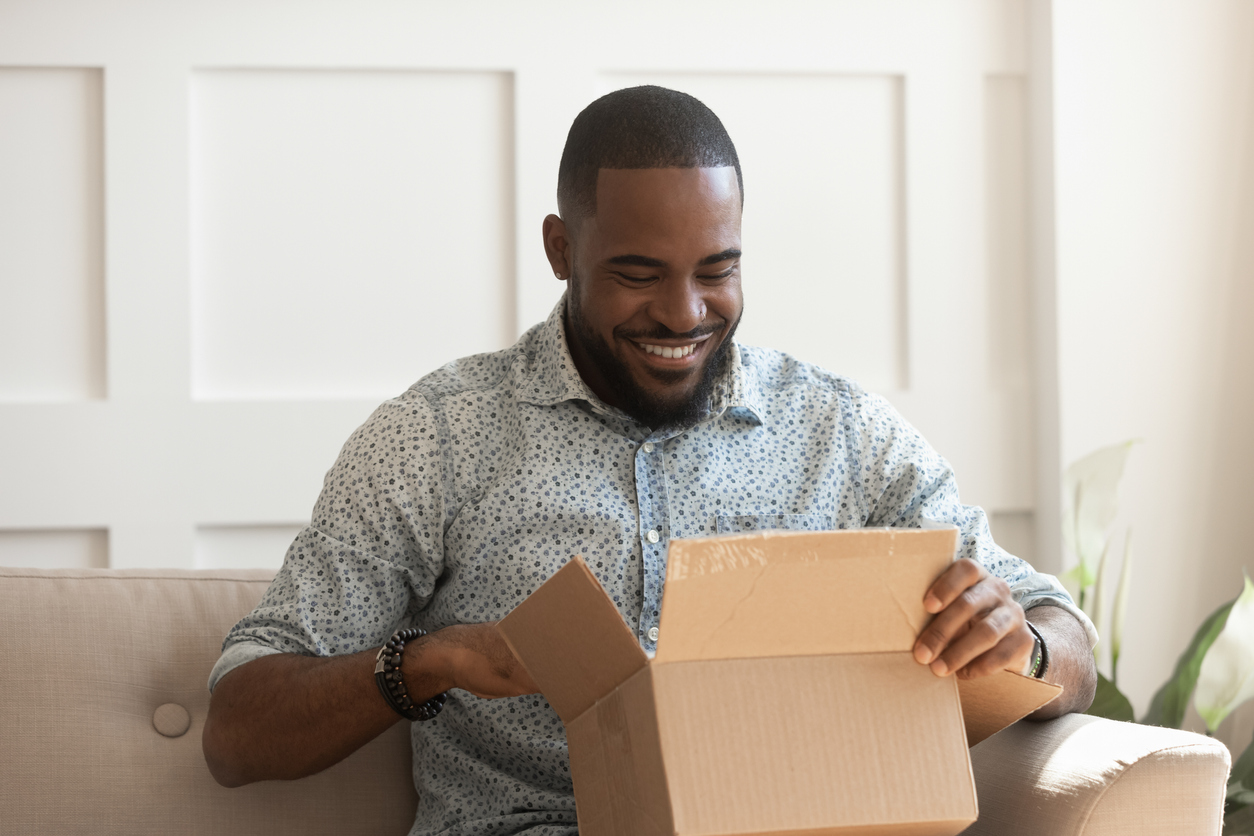 Today's customers are an unforgiving bunch with a low tolerance threshold for mistakes by retailers. They do not hesitate to take their grievances online in an attempt to name and shame retailers into acting on them quickly.
The social media pages of most brands with eCommerce stores are littered with negative reviews from customers who have faced delivery delays or damaged parcels.
Sample these angry tweets:
@ZARA_Care worst customer service I've ever received! 2 weeks of calls & online chats to get a refund for a damaged item Zara sent to me! No replacement item or discount so I can repurchase at the previous price!

— Jo (@Joanne_OMara) December 20, 2018
I bought a @JeffreeStar highlighter palette for Christmas and got over night shipping, last Tuesday, but it's not getting here until tomorrow, I hope I can get a refund for those extra $30 I spent on shipping #lateshipping

— Chara Serena (@Chara_Serena) December 26, 2017
@amazon thank you for promising 2 day delivery and then adding another 2 days #lateshipping #amazonprime #deliveryfailure

— Mr (@wreckngball) June 4, 2019
Negative social media posts like these damage the reputations of brands like yours and deter prospective customers from shopping with you. They have the power to make a serious dent in your bottom line. For this reason, it is important that you take every measure possible to satisfy customers post checkout and provide them a positive last-mile delivery experience.
The Importance of Last-Mile Delivery & the Current State
Try to put yourself in your customers' shoes for a moment.
Once they order from your site, they await their parcels with a combination of excitement & anxiety.
Any misstep at this stage either by your business or your shipping carrier will be magnified in their minds. And the blame will likely be pinned on you rather than on your carrier because your customers expect YOU to deliver on time.
In their minds, your shipping carrier is a third party which they will not be communicating with. They will expect YOU to provide a resolution to their issue.
This is the sad reality of the last mile today. Retailers lose control of their parcels the moment they are in the hands of their shipping carrier.
Consequently, most retailers feel they have delegated responsibility for the last mile to their shipping carrier, but the expectations of customers rest squarely on their shoulders.
It also doesn't help that shipping carriers tend to deliver parcels late or damaged more often than they acknowledge. They simply do not share the same sense of urgency as businesses like yours to deliver parcels safely and on time. To them, your parcels are but a few among the many millions they transport every day.
Shipping carriers tend to deliver parcels late or damaged more often than they acknowledge.
This is why you must take proactive measures to be in control of your customers' post-checkout experience. This is a make-or-break time for you.
The reward for getting things right is an increase in your customer retention rate and satisfaction, resulting in increased revenue. Get things wrong, and you will be panned on social media and every other available channel, resulting in your brand taking a hit.
One of the surest ways to make a positive impact on your customers is to engage with them in the post-purchase phase. The first step toward doing that is mapping out critical post-purchase moments.
Mapping Out Critical Post-Purchase Moments & Gaps
Being aware of critical post-checkout moments for your business will help you engage with your customers and build fierce brand loyalty.
This is typically how events progress in an online retail transaction with a customer: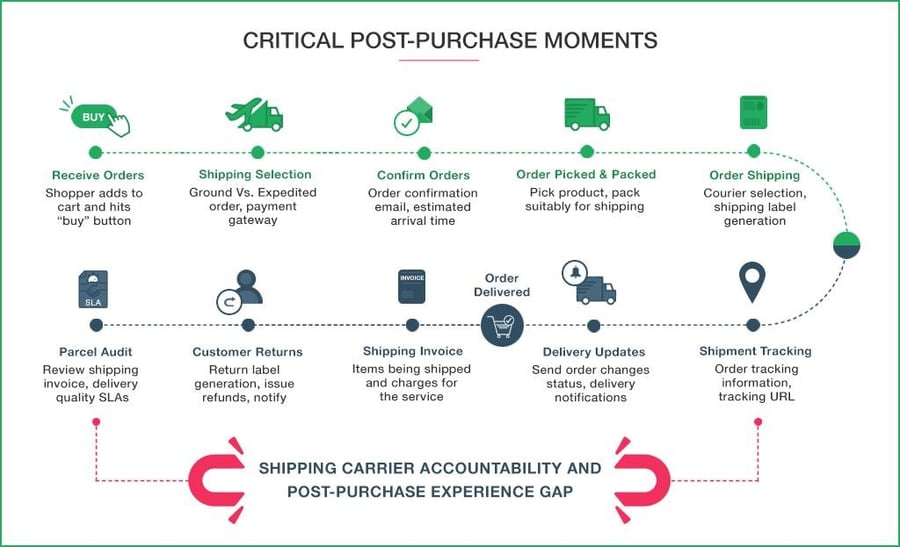 The customer adds the items they want to their cart and hits the "buy" button. They then select the shipping service they wish to use and how fast they want delivery. Payment is then made through a payment gateway. Once this is done, an email confirming the order is sent to the customer stating the estimated time of the parcel's delivery.
Next, the ordered product is picked and packed suitably for shipping, following which a shipping carrier is selected and a shipping label for the parcel generated.
As the next step, the shipping carrier shares a tracking URL for the parcel with the business. This URL is then shared with the customer.
Beyond this point, shipping status information is periodically updated on the tracking page of the shipping carrier.
After the delivery has been completed, an invoice for the items shipped is generated and shared with the retail business that shipped it. If, for some reason, the customer wishes to return the ordered product, they should have some means to print out a return shipping label and receive a refund.
Unfortunately, from a retailer's standpoint, the post-purchase phase can be detrimental for both cost optimization and providing a good customer experience. And shipping carriers are largely responsible for this. There is a lack of visibility into their functioning, resulting in the absence of service-level accountability. This creates a situation where customer experience ultimately takes a hit.
However, it's not all doom and gloom. There are specific measures you can take at your end to provide your customers a fulfilling delivery experience despite the challenges involved.
What You Can Do to Delight Your Customers in the Last Mile
Once you have your business' key post-purchase moments mapped out, there are definite measures you can take to ensure your customers have a memorable last-mile delivery experience.
Consider the following strategies:
Track your parcels in transit using a real-time shipment-tracking solution.
Send automated updates to customers whenever their parcel's status changes.
Keep your support team ready to respond to customer enquiries & provide a speedy resolution to issues.
Track your social media pages and ensure you respond to customer feedback on time.
Provide a custom-branded tracking page on which customers can track the parcels they order from you.
Each of these measures, if taken, will go a long way toward reassuring your customers that you value them and that you are always on their case, which is the very essence of customer service. When these solutions are implemented, your customer retention rate improves, and so does your bottom line.
If you have any doubt about customer retention being crucial to the long-term success of your business, read on.
Why Customer Retention Is Better Than Acquisition
Providing your customers with a memorable post-checkout experience ties in closely with the goal of boosting retention.
Multiple surveys have pointed to the fact that the vast majority of online shoppers will refuse to buy from an eCommerce retailer after a negative delivery experience.
It always makes more financial sense to retain an existing customer than to acquire a new one in their place. It costs five times more to acquire a new customer than to retain an existing one. It is also true that small increases in retention can disproportionately increase profits.
Unfortunately, way too many businesses are oblivious to this reality and focus all their marketing resources on bringing in new customers, rather than on providing existing ones a fulfilling experience that motivates them to stay on as recurrent purchasers.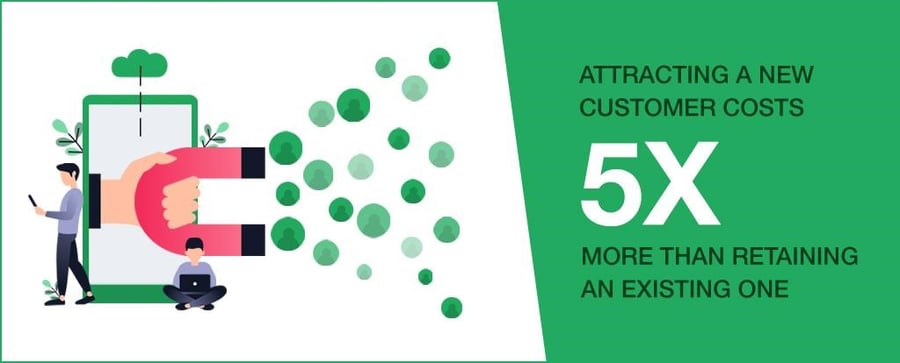 Conversely, a business that is willing to focus its efforts on boosting retention will reap the rewards in terms of both increased profits and reduced expenditure on acquiring new customers.
Now that we understand how focusing on last-mile experiences allows you to make the best possible impression on your customers, let me introduce you to an integration that will strengthen your delivery game.
3dcart & LateShipment.com: An Integration to Strengthen Your Last Mile
As a growing online retail business with a store on 3dcart, you can manage processes starting from inventory management and maintaining a customer database to handling orders up until dispatch.
However, there is an information void after an order has been shipped. You cede control of your last mile to your shipping carrier, a third-party service that is prone to service failures like delays and parcel damage and which does not share the same sense of urgency about your parcel.
This is where 3dcart's integration with LateShipment.com can help you.
LateShipment.com is a last-mile post-purchase delivery management platform that helps you monitor your parcels in real time and reach out to customers at critical points of the delivery process. Additionally, it claims refunds from shipping carriers on your behalf for 50+ service failures.
Its state-of-the-art algorithms have tracked over 100 million parcels to date and can predict delivery issues, allowing for proactive redressal well before customer impact.
This integration allows LateShipment.com to fetch order details from 3dcart, provide real-time predictive tracking capabilities of all your packages in transit, and trigger automated email notifications on the completion of standard shipping events like "Shipped," "Attempted," and "Delivered." Additionally, the integration allows you to send customized email messages to customers whose parcels are facing uncommon delivery issues like weather-related exceptions.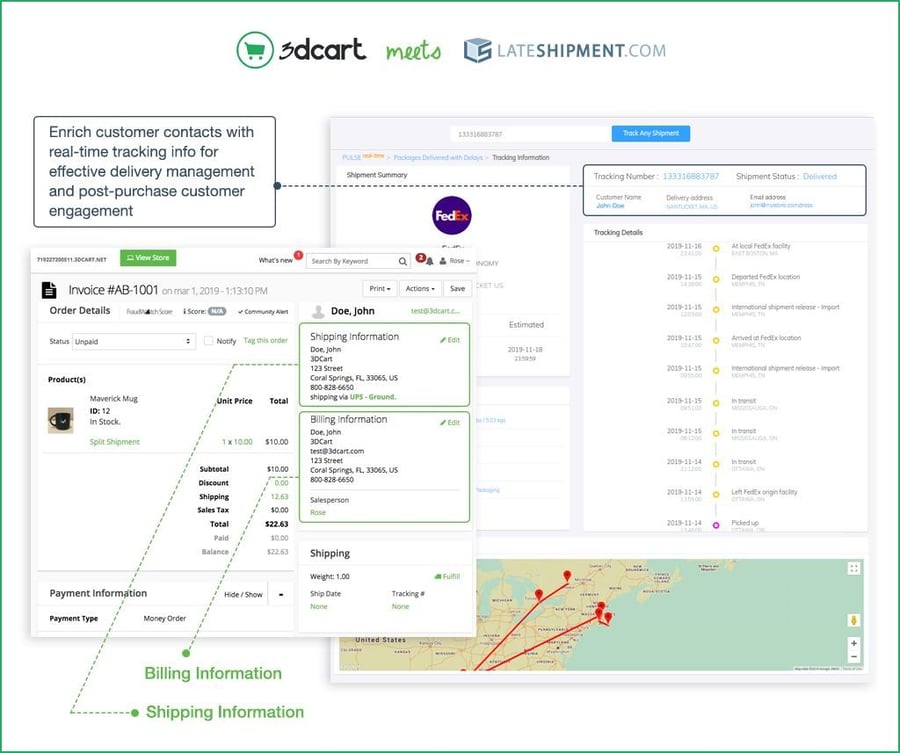 How Does This Integration Benefit the Post-Purchase Experience?
The 3dcart–LateShipment.com integration offers a host of benefits for a growing eCommerce retail business like yours.
Track Your Parcels in Real Time
Once the integration is enabled, you will be able to track all your parcels across more than 40 carriers in real time within the LateShipment.com interface.
Within LateShipment.com, your parcels are intuitively categorized based on status. This affords you a bird's eye view of the parcels in transit for the day. Views like "Today's Expected Deliveries," "Predicted Delays," "Failed Deliveries," & "In Transit with Delays" help you get up-to-speed quickly.
You can also view additional categories such as "Returned Shipments," "Damaged Shipments," "Just Shipped," & more.
The interface also allows you to view tracking information for individual packages.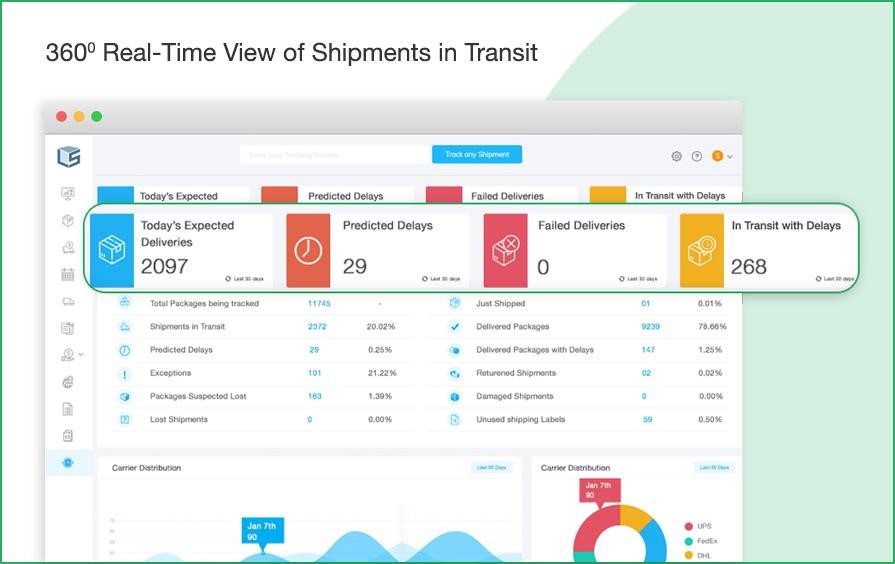 Trigger Automated Real-Time Updates to Customers
LateShipment.com provides you the ability to send out real-time updates that are triggered when standard shipping events like "Shipped," "Attempted," and "Delivered" are completed.
The average online shopper tracks their parcel around 8 times post checkout on the tracking page of the shipping carrier, indicating a high level of anxiety over parcel whereabouts. When you take the proactive step of sending out automated updates, this anxiety is eased. The customer can sit back in confidence knowing that they don't need to be in the dark about their parcel.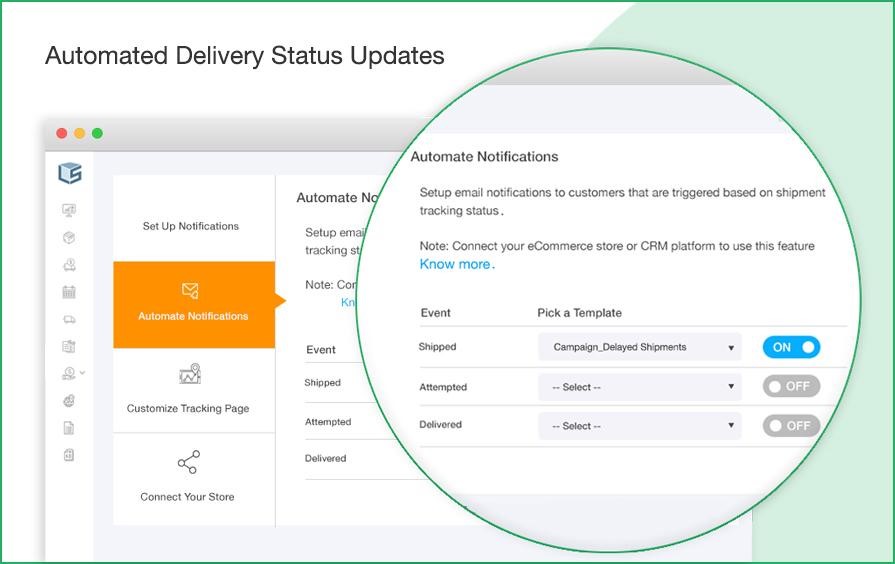 Send Customized Email Notifications to Specific Customers
Some uncommon last-mile exceptions require a personalized approach from your end in order to allay customer concerns. Weather-related exceptions are an example of such a situation.
LateShipment.com lets you personally communicate with specific customers whose parcels are facing uncommon delivery exceptions. Using this channel, you could shed light on the nature and reason for the delay and maybe even offer the customer a discount coupon for their next purchase as a means of reassuring and retaining them.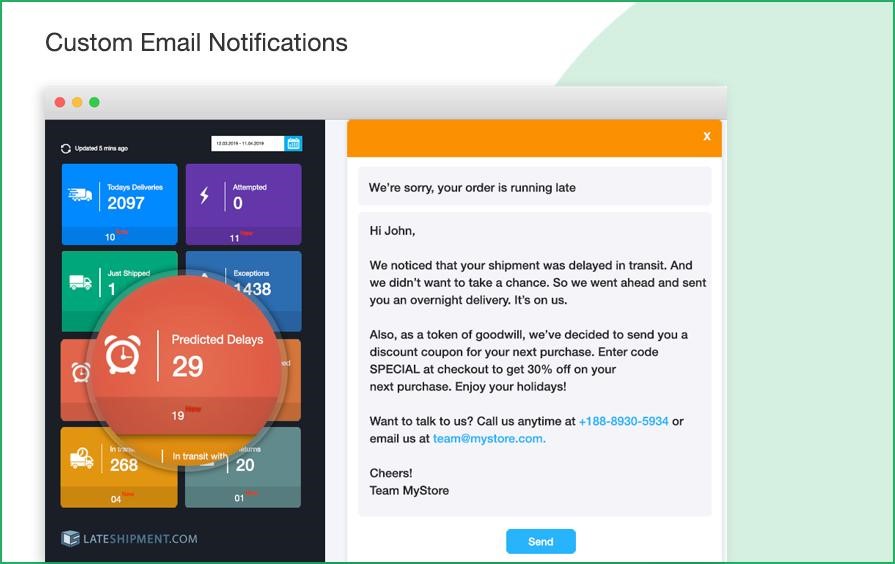 Other Benefits of Activating the Integration
LateShipment.com's full-featured suite allows you to win more in the last mile.
The benefits of activating this integration include:
Shipping Cost Savings - Save up to 20% with automated refunds for 50+ service failures & billing errors including late & lost deliveries.
Branded Tracking Pages - Build fully-customizable on-brand order tracking pages for your customers to improve your brand's recall and sales.
A Purpose-built Support Dashboard - Empower your support team with a smart dashboard to get predictive delay alerts and monitor daily deliveries. They can also intervene and fix last-mile issues before customer impact.
LateShipment.com gives you everything you need to audit your shipping invoice, claim refunds, manage deliveries, and create memorable branded delivery experiences.
How to Enable the Integration
Enabling the 3dcart–LateShipment.com integration simply requires you to create an account with LateShipment.com. It takes less than 2 minutes and involves zero out-of-pocket costs.
These are the steps to enable the integration:
Log in to your LateShipment.com account.
Go to Settings > Connect Customer Details > Select 3dcart from the drop-down.
A unique URL endpoint is generated to support the integration.
Log in to your 3dcart account.
Click the Modules menu.
Scroll down to Webhooks > Click on Settings > Add Webhook.
Enter a webhook name.
Paste the URL from step 3.
Select Format as JSON and Event as Order Status Change.
Click Save.
Setting up the integration means that every time your order status gets updated within 3dcart, the details are sent from your 3dcart store to your LateShipment.com account.
Final Word
All things said and done, it cannot be stressed enough what a difference providing a memorable last-mile delivery experience can do to boost customer perception of your brand. Many businesses push the envelope on things like design and marketing and yet ignore post-purchase experience.
Provide an outstanding experience to your customers that extends beyond checkout and enjoy the benefits of increased brand recognition and retention.