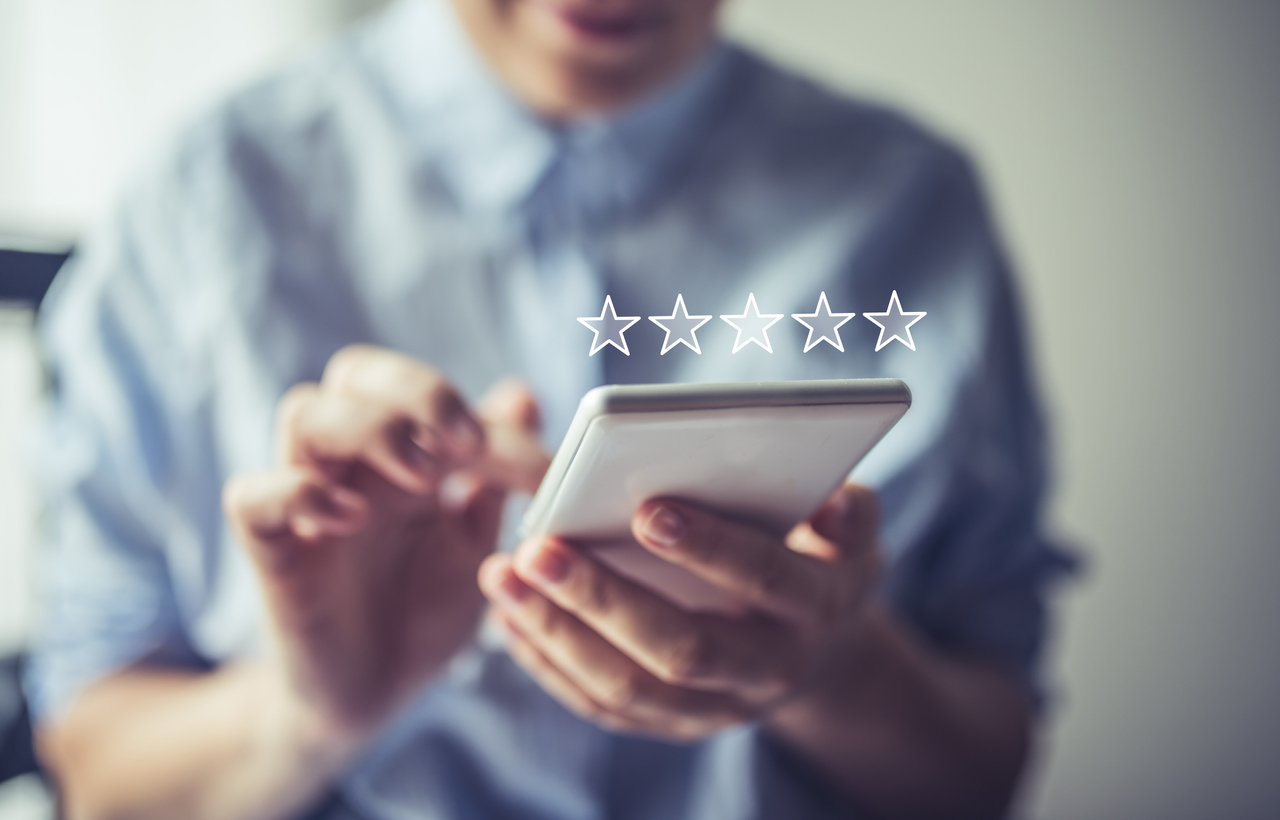 Chances are, you have already tested dozens of conversion rate optimization tricks. And, more than likely, you're not satisfied with the results. Why? The truth is the eCommerce niche is over-crowded: there are thousands upon thousands of people who are already doing the same.
Yes, eCommerce has become very competitive. It's hard to stand out. As a consequence, it's getting harder to acquire and benefit from paid and organic traffic. Bids of paid advertising are rising dramatically; the first Google search result page is turning into a battlefield.
The worst part is that acquiring new website visitors isn't enough because people can leave your website without buying. And, as a result, you waste your money, time, and efforts. Nevertheless, you still can gain a competitive edge and increase conversion rates on your eCommerce website.
Social proof is a game-changer for your eCommerce business. Low conversion rates indicate that you can't convince people to stay and buy. To increase your conversion rate, you need to be trustworthy. Nowadays, your prospects need one thing — confidence.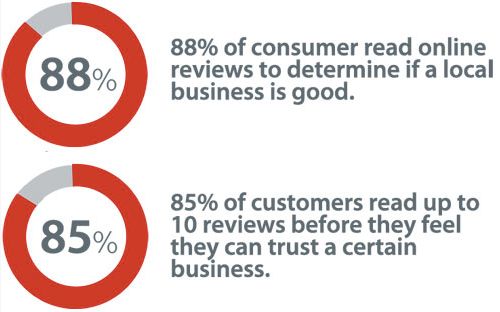 Let's discover why social proof is so powerful in terms of conversions.
Why Is Social Proof So Effective?
Social proof lets you use your existing success to gain even more customers with no additional investments. Sounds great, doesn't it? To put it simply, social proof is based on the idea that people tend to trust those who are similar to them, leading them to look for guidance when they are unsure of what to do.
Long story short, social proof motivates new website visitors to take action by saying that other people have done the same with successful results. Alternatively, if nobody says your eCommerce business is credible and your products are great, your conversion rates will be low.
Unless you're a well-recognized company like eBay or Amazon, social proof is vital. However, Amazon's website is full of social proof because credibility leads to money and influences conversions. People who trust you are more likely to become customers – we don't buy from people we don't trust. When we land on a suspicious website, we leave it as quickly as possible.
Social proof eliminates the prospects' dilemma of 'to buy or not to buy'. In this article, we will walk you through simple, yet powerful, tricks on how to build trust around your eCommerce website and gain more conversions with the help of social proof.
1. Use Trust Signals as Social Proof Elements
There are a few easy-to-implement tricks to make your online store more credible. First, you can show how many customers you've successfully served or how many products you've sold. You can also feature the most notable customers' pictures and success stories.

Additionally, showcase partners' logos on your main website page, if you have any. That will let your prospects know that you're good enough to work with them. As a result, they will assume that you're reliable enough to buy from.
Do you have any press mentions or industry awards? Don't stick them in a drawer. Instead, feature them on your landing page to establish a strong reputation and prove that your business is mature enough to receive attention.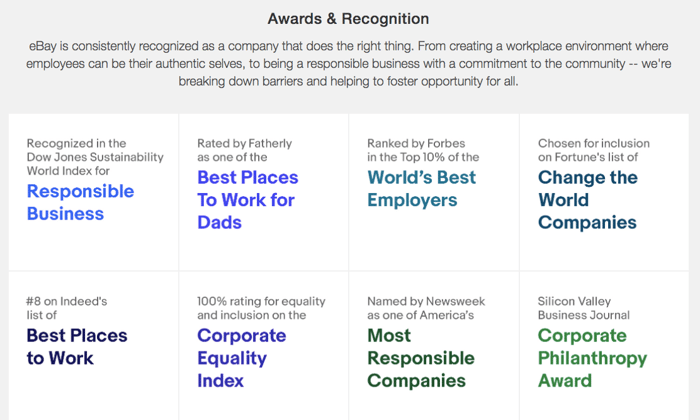 Also, show that your online store is secure by getting an SSL certificate. This will add a padlock symbol to your website's URL, showing customers that their information is safe when they enter it into your site.
Next, place trust markers right into your shopping cart. Baymard Institute conducted an experiment with different trust badges to see how customers react to them: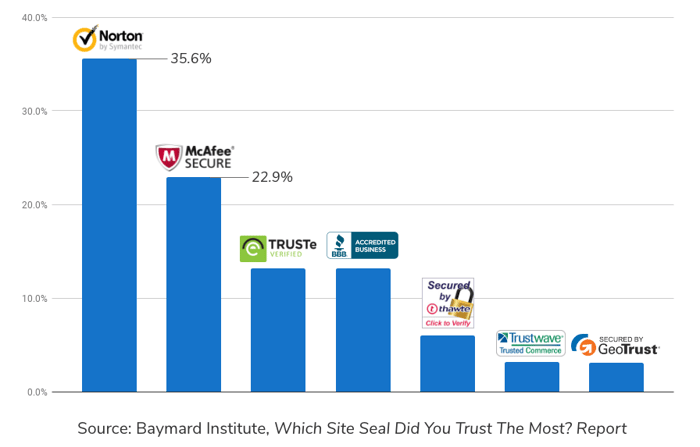 It's also crucial to make your privacy policy and return policy easily accessible. Create a page dedicated to this information that's clearly linked to on every page of your site.
2. Give Your Satisfied Customers a Voice With Testimonials
Who wants to be the very first person to buy from an online shop? Nobody. The truth is, when people don't see your existing customers, they don't feel confident. Nowadays, we search for feedback left from those who have bought the same product.
Luckily, 70 percent of customers trust reviews, even from strangers. Positive testimonials motivate customers to buy, resulting in a higher conversion rate. But never try to feature fake testimonials: your prospects are clever enough to uncover this trick. Testimonials should be real, relevant, and include a respondent's full name and picture.

There is a recipe to truly powerful testimonials: try to make your testimonials look like a brief success story. In other words, ask respondents to describe their life before and after using your products. In addition, place reviews next to a contact form, a call-to-action button, and an ordering form. Here, they will dramatically boost the conversion rate.
But sometimes it can be tough to gather testimonials; customers don't hurry up to leave a review. When should you ask for feedback to increase the response rate? The best time is right after the purchase. Also, it's always a good idea to offer customers a small incentive (small discount, free shipping, etc.) for giving their feedback.
3. Don't Ignore Powerful Video Testimonials
Statistics show that 64 percent of people are more likely to buy after watching a video. That means a video review can be more persuasive than any other type of content. As a result, video testimonials make your online store more trustworthy, increasing conversion rates and the number of purchased products.
Why are videos so powerful? They are more easy-to-consume, dynamic, emotional, and enjoyable compared to text. Considering that, don't hesitate to put video testimonials right on your landing page and product pages.

You don't need vague or too general video testimonials. Instead, testimonials should give specific information. For instance, videos can describe valuable product features and how products have improved customers' lives. Also, keep your video testimonials intimate, personal, and short (30-60 seconds would be perfect).
4. Generate Some Heat Showing User Activity
Let your prospects know that others are surfing your online store and buying your products. For instance, you can show how many people are interested in specific items and how many items have been purchased. These numbers build trust around your eCommerce business, show prospects how popular your products are, and increase the conversion rate.

The process of implementing this trick is quite simple: social proof tools identify prospects when they land on your pages and display a notification widget with recent user activity. What's more, these tools allow you to set up various rules for displaying notification widgets. The best news is that you don't need to code to do that – a few clicks and you can say 'Hello!' to more conversions.

Also, if a product is very popular, don't hesitate to let prospects know about that with phrases like 'Only 1 left in stock' to disclose high buyer interest.
5. Liven Up Your eCommerce Website With Star Ratings
You've seen this many times. A star rating is a graphic element with five points, applied for the purpose of rating, and is an easily recognizable expression of customer satisfaction. Star ratings can be featured as a small graphic element, notification widget, or on-page review badge (an aggregated review score on your items).
Although it isn't evident, you don't need the highest star rating because a five-star rating itself doesn't influence conversions. Instead, make sure that product listing contains valuable information: detailed and trustworthy text testimonials, video reviews, etc.
In other words, mix in some details that will be useful for prospects with your star ratings.

Additionally, star ratings can boost your position in Google SERPs and improve your click-through-rate. Just use review schema markup, a few lines of code, to feature star ratings in search engine results. That will help you win more clicks.
6. Show Your Existing Fan Base With Social Count
A higher number of fans promotes credibility. Social count widgets disclose the number of your social media followers. In addition, they allow website visitors to become your followers in a click.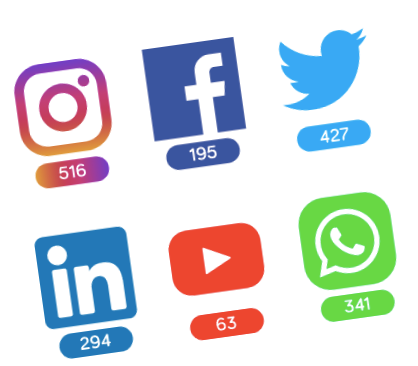 Luckily, you can start using a social count widget on your eCommerce website quickly with just one line of code using social proof tools or installing third-party applications. These apps automatically collect data from your social network accounts and show them on your website.
Also, it's a good idea to add share buttons on your product pages. But if you have only a few shares, don't display their amount on these widgets.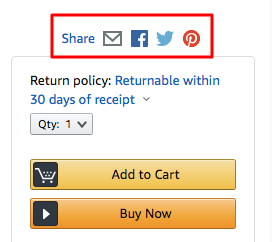 7. Boost Conversion Rates With Exit-Intent Popups
Exit-intent popups can dramatically increase your conversion rate. They can help grow your email list, boost lead generation, and increase the number of purchases. Some people hate popups, but when done right, website popups are extremely effective. There are a few important elements that make an effective exit-intent popup:
Sleek design.
Clear and straightforward copy with an eye-catching and super easy-to-understand headline and clear-cut offer.
Bold call-to-action.
And of course, social proof. Consider creating pop-ups with 'Join 1,234,567 subscribers' or a testimonial from a happy customer. This will make prospects think that they'll miss something valuable.
8. Leverage User-Generated Content
User-generated content (UGC) is social proof at its best: prospects will feel more confident if they see on social media that other customers are successfully using your products.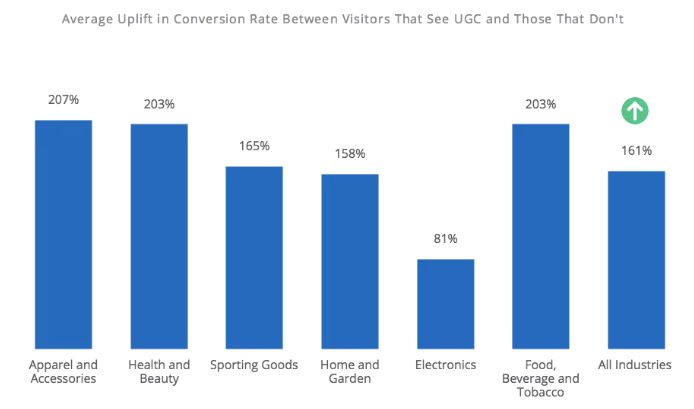 Considering encouraging your existing customers to publish user-generated content on their social accounts or send it to you: a short unpacking video, a picture of your products, etc.
You can just repost a customers' Instagram or Facebook stories, posts, videos, etc. (under their kind permission) and feature them on your product pages to inspire prospects to buy from you.
9. Make Use of Referral Marketing
Referral marketing performs above traditional marketing strategies because people trust recommendations from their peers. As a result, there is a higher chance of purchase. Referral marketing helps you acquire a hot lead who already trusts you, making it a pure form of social proof.
What's more, referral marketing turns your customers into brand advocates: they start feeling like they are a part of your team. They are becoming loyal, and when you ask them to leave a review, there are more chances that they provide you with positive feedback.
Considering all of the above-mentioned points, offer your existing customers a simple way to recommend your website or products. And bingo, your customers sell your products for you.
Automate Social Proof Collection and Implementation
Chances are, you don't have any testimonials or product star ratings yet and don't have a clue where to start. That's not uncommon: gathering social proof content is no easy matter. Luckily, dedicated social proof platforms allow you to quickly collect different types of social proof.
How does it work? When a customer buys your product, a social proof platform helps you send them a link to share their impressions. Then, the tool automatically processes the data, and a piece of social proof goes live on your website after your approval.
What's more, social proof platforms offer numerous handy features. They allow you to:
Feature social proof as a notification widget or on-page badge.
Customize the look of testimonials, star ratings, etc. to match your eCommerce website. If you don't have enough time, just use one of the pre-defined templates.
Make use of existing videos from Facebook, YouTube, etc. as a video testimonial.
E-sign a contract between respondents and you.
Brilliant, isn't it? If you want to feature video testimonials only, take a look at tools like Boast, Getbravo, and HippoVideo. They will simplify the process by enabling customers to record short videos easily with their smartphone or webcam.
Start Using Social Proof To Generate Conversions on Your Online Store
Social proof will motivate consumers to trust you and turn into paying customers. Follow the next simple steps to make social proof a game-changer for your business:
Test performance of one type of social proof at a time to see how this specific element affects the conversion rate:
trust marks
text and video testimonials
user activity
social count
star ratings
referral marketing
user-generated content
If your chosen type of social proof doesn't work out, implement an A/B test: campaigns: change the placement or CTA, etc.
Gather social proof constantly and automatically by adopting a social proof platform.
Social proof should be a part of a comprehensive conversion rate optimization strategy.
Which type of social proof will you test out first? Share in the comments!