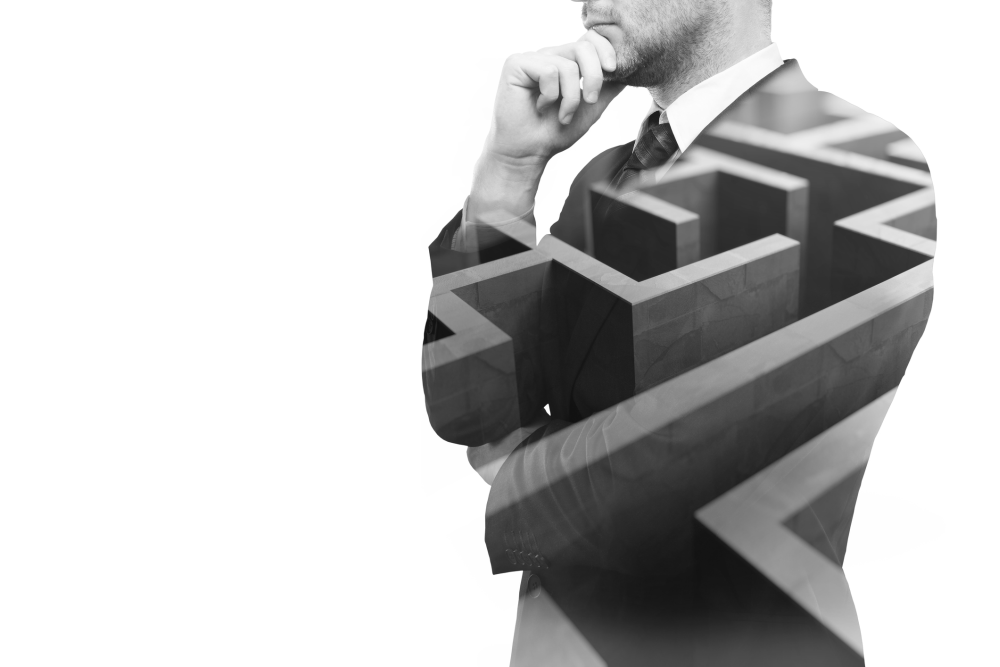 Enterprise-level retailers with millions of dollars in online sales may face at least five ecommerce challenges, including,
Site performance,
Scalability
Product information
Data security
And mobile optimization.
If you have run into any of these in your online business, this article will help you understand the impact these issues can have in your business and will give you some important tips to tackle them.
By some estimates online retail sales will account for 15 percent of total U.S. retail sales this year. That means about one dollar of every six dollars shoppers spend will come from ecommerce. It is easy to understand why the online channel is so important to retailers.
Ecommerce, however, is not always easy, and even a successful retailer can struggle online.
Challenge No. 1: Site Performance
Your website's performance, how quickly its pages load impacts customer experience and findability.
An extra 100-millisecond delay in page load time reduces a site's conversion rate 7 percent. Keep shoppers waiting for two seconds, and your site's bounce rate will increase by more than 100 percent, and if your site makes a mobile shopper wait three second, there is a 53 percent chance she'll leave, according to Akamai.
Google and other search engines don't like slow websites either and are believed to use page load times as a ranking factor for search engine results pages. If your site is slow, it may not show up, especially for search queries from mobile devices.
To tackle this problem, choose a high-performance enterprise-level ecommerce platform. For example, 3dcart's Enterprise Version is blazing fast even during high traffic periods, maintaining 145-millisecond load times with as many as 500,000 requests per minute.
No. 2: Peak Traffic Scalability
Closely related to site speed is your online store's ability to scale during peak traffic periods.
Spikes in site traffic and online orders can bring down a website, overwhelming its server and causing catastrophic problems for your retail business.
Toys R Us provides one of the most often cited examples. In 1999, the company ran a massive and hugely successful marketing campaign offering free shipping and guaranteed Christmas delivery during the holiday season.
The retailer's ads drove so many orders that its ecommerce platform couldn't keep up. Orders got mixed up, inventory was oversold, and the company simply could not ship everything in time.
The failure damaged the company's reputation, sparked lawsuits and civil fines, and eventually cost Toys R Us millions of dollars.
To avoid this problem, you'll want a cloud-based, software-as-a-service (SaaS) enterprise ecommerce platform with essentially unlimited bandwidth and up-time guarantees.
No. 3: Product Information
Product information imports, updates, and maintenance are, perhaps, some of the most time-consuming aspects of online retailing.
In a brick-and-mortar store, a customer can see a physical product, handle it, and read its packaging. But online, the retailer must offer at least one product image, a prose product description, and a list of product specifications.
Imagine for a moment that it took just 10 minutes to photograph a product, write the necessary description and specifications, and add the product to an ecommerce site.
If your store had 10,000 products, it would take more than 1,600 hours or around 200 work days to publish your store's catalog. At 100,000 products, you'd need eight employees working for a full year just to get your initial catalog posted.
Oh, and by the way, it is not uncommon for 30 percent of a retailer's product mix to change annually.
Product information maintenance can bury your enterprise ecommerce business unless you can post product information programmatically.
You'll want to choose an enterprise ecommerce platform with a robust application programming interface (API). This API should allow your company to send product information from your product information management (PIM) system or enterprise resource planning (ERP) software directly to your ecommerce site without requiring any data entry.
No. 4: Data Security
When shoppers place an order on our ecommerce site, they are putting their trust in your business. They expect you to keep their information safe and secure.
To at least some degree, your business has a responsibility to those customers, and when you fail, it can get expensive.
In 2017, a data breach will cost your business about $141.00 for each compromised record, according to a recent study from the Ponemon Institute.
At the enterprise-level that means that a data breach might cost your business $3.6 million on average.
To avoid this costly problem, ensure the enterprise ecommerce platform you use is Level 1 Payment Card Industry (PCI) Data Security Standards (DSS) certified and compliant.
This certification demonstrates that your ecommerce provider has done just about everything possible to make certain your customer's information is secure.
No. 5: Mobile Optimization
By 2020, perhaps 45 percent all retail ecommerce sales will come from mobile devices, according to a December 2016 Business Insider article.
Even if Business Insider's estimate is off by half, mobile ecommerce will still reach more than $100 billion dollars a year in the United States in just the next few years.
Your ecommerce site must be mobile optimized if you're going to be competitive, and not all enterprise ecommerce solutions are right for mobile.
While it is a site's stylesheet that makes it responsive and mobile friendly, an ecommerce platform's conventions and markup can make a substantial difference for mobile optimization.
Make certain there are plenty of responsive themes and mobile-friendly sites for any enterprise ecommerce platform you consider.