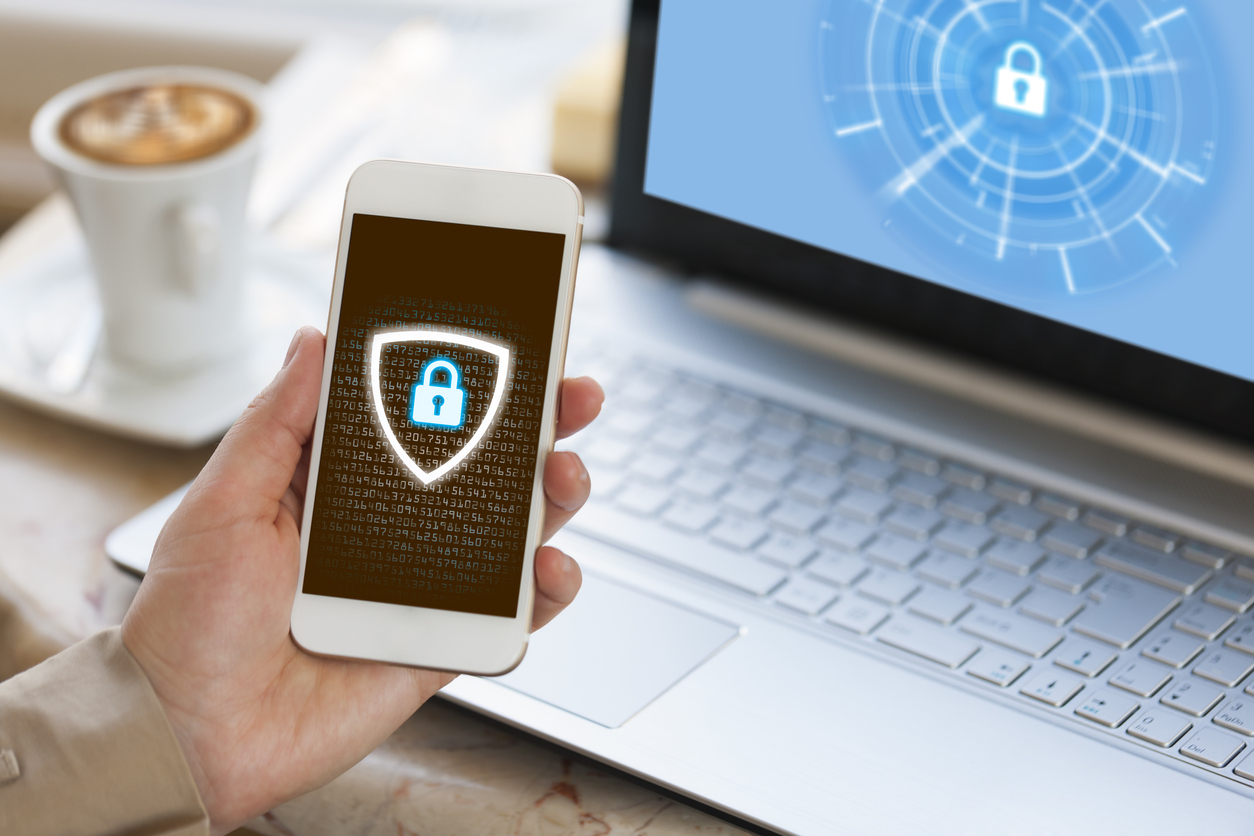 Upon the public launch of the World Wide Web nearly three decades ago, people all over the globe were optimistic about the internet. Few could have predicted how much it would change our lives, but many could see the potential. Among the most exciting aspects was the exponentially increased ability to connect, communicate, and share information with other users from anywhere on Earth. By pooling our resources, we could create repositories of knowledge more comprehensive than all the world's libraries, and in a more compact space. This vision created the Information Age.
People believed that access to the internet could mean access to just about everything that human beings know, and internet users have made great strides in this regard. However, we have also discovered that enterprising and unscrupulous users can more easily access sensitive information — including information that we would rather keep to ourselves. The fear of insufficient privacy has only grown after high-profile data breaches and epidemics of hacking.
As a result, websites must make a great effort to guarantee protection for their customers. eCommerce websites have a greater responsibility than most because online business transactions depend on sharing extremely personal data over the internet. Online store owners need to learn how to implement a security plan that keeps visitors and customers safe. They must also learn how to show visitors and customers that they are safe, because even the perception of insufficient security can scare people away.
If they need assistance with improving security — and customer perceptions of security — then they can work with organizations dedicated to data protection. TRUSTe is one such company, and you can learn more about their practices below.
What is the TRUSTe Privacy Program?
To understand TRUSTe, you must first understand global privacy protection laws. As more and more business became conducted over the internet, national governments and international organizations have taken a stronger interest in cybersecurity. Multiple sets of regulations now govern the flow of personal information online, including (but not limited to):
The EU-US and Swiss-US Privacy Shield Frameworks
The Asia-Pacific Economic Cooperation (APEC) Cross Border Privacy Rules
The Organization for Economic Cooperation and Development's (OECD) Privacy Framework
The European Interactive Digital Advertising Alliance (EDAA)
The European Union's General Data Protection Regulation (GDPR)
The US Department of Homeland Security's Fair Information Practice Principles (FIPPs)
The California Consumer Privacy Act (CCPA)
Online businesses operating within the areas under the jurisdiction of one or more of these frameworks must comply with their regulations. Otherwise, they may land in legal and financial trouble with the relevant organizations. On top of that, all these regulations are designed so that failure to meet their standards equals insufficient security. Unsavory internet users could take advantage of the situation, ensuring that no one can trust the website.
In short, compliance with regulations is necessary, not just for compliance's sake but for the sake of your business. This understanding leads to the next question: how do you know if your site complies? TRUSTe, a subsidiary of California-based tech company TrustArc, can help with that. Their Privacy Program is designed to help website owners meet all the marks for every set of regulations listed above — and more. Some of the biggest businesses in the world bear TRUSTe's seal of approval, including Apple Inc., Mastercard, Hewlett Packard, General Electric, and World Wrestling Entertainment.
The result of the TRUSTe Privacy Program is not just a compliant website. It is also a much stronger, more secure store that gives visitors the peace of mind they need for online shopping.
How Can Websites Partake in the Program?
The people at TRUSTe, like any good software company involved with eCommerce, understand that different businesses have different needs. As a result, they offer various services based on the number of views a website receives each day. This allows smaller businesses to receive relevant, high-quality services at affordable prices. Larger businesses, especially those seeking a global reach, can make their website even more secure and compliant with international regulations.
With that said, even the services aimed at smaller businesses can cost hundreds of dollars per year if you buy straight from TRUSTe. There is an alternative: creating your online store with a shopping cart software that comes bundled with TRUSTe-approved security measures. As you build your eCommerce website, you can receive top-notch data protection and guidance on following TRUSTe's policies. The price would be substantially lower, and you can accomplish two essential tasks at once.
Speaking of the TRUSTe Privacy Program's policies, you will have to meet quite a few to achieve the company's coveted certificate. One is writing a detailed privacy policy page. It should inform visitors of what information is being collected, what you intend to do with the data, and how you will protect it. TRUSTe can help you write one if needed. Another is bringing the users themselves into the process. That means allowing them to edit their data and even giving them a choice in what data they give and keep to themselves.
The process does not have to be exhausting, especially if you get in touch with TRUSTe representatives. Once they go over the site and see that everything fits their standards, you will receive certification. You will also receive permission to display that certification on your website for all to see.
What Do Websites Get Out of TRUSTe?
Privacy Scanning
You may believe that you do not need to do any additional work after achieving certification. However, security is never a one-and-done deal. Online business owners must be ever vigilant, always looking out for holes in their defense systems that could be exploited. TRUSTe can be vigilant on your behalf, conducting regular scans and notifying you of potential dangers to user privacy. They can also warn you of any actions you take that threaten your certification.
Free Dispute Resolution
When customers present inquiries and issues that you do not know how to address, you and they can receive assistance from TRUSTe. The organization can handle any disputes with visitors, clear up any misinformation, and ensure that they are in good hands. They can also arbitrate disputes related to regulations, so larger organizations can know that your business complies with the rules. Taking care of these potential flare-ups is much easier and smoother with TRUSTe assistance than by yourself.
Improved SEO
Search engine optimization goes beyond the writing techniques you use on your content and copy. The algorithms of these search engines often also consider how good your website is for visitors. This type of criterion includes intuitive navigation, a convenient check-out process, and — of course — security. Meeting the rigorous standards of the TRUSTe Privacy Program signals to search engines that internet users are protected on your website. This alone can be enough to vault your store over less protected competitors in search result rankings.
New, Detailed Privacy Policy
A clear and detailed privacy policy page should not be undervalued. Visitors will read it, or at least skim through the text — especially if they have questions or concerns. TRUSTe does not just require website owners to write up a privacy policy. It can also help them by providing a form, with gaps where they can plug in site-specific details. The company's representatives will be happy to see your page, but not nearly as much as customers worried about sharing personal information on your site.
Guarantees of Privacy
People are now generally more hesitant to trust unfamiliar websites with credit card information, home addresses, and similarly sensitive details. Statistics bear this out: a 2018 survey on Statista showed that 81% of Americans "were either very or fairly concerned about identity theft." If users start feeling uncomfortable on a website, they are likely to exit immediately, fearing that they were about to walk into a trap. That is why TRUSTe offers security seals for websites that receive certification. By displaying these logos trumpeting TRUSTe's approval, online stores can reassure visitors and give them enough confidence to make a purchase from you.
Greater Customer Loyalty
Internet users can be unforgiving. If they leave a website out of concern for their privacy, few are likely to give it a second chance. The flip side is much more positive. If they know that they can trust a website to provide a safe experience for visitors, they are far more likely to return. Providing high-end security with TRUSTe approval shows that you care about your visitors, and they will recognize that. This will, in turn, encourage them to keep coming back and even buy something from your business.
Is the TRUSTe Privacy Program Worth the Effort?
Working to meet TRUSTe Privacy Program's standards is not always quick and easy. With that said, the results more than make up for the labor. Compliance with regulations is a huge deal, to put it mildly. The included services and customer loyalty and SEO also make for nice perks.
More than anything, however, your store will at least end up with improved security. This benefit is great enough on its own. After all, eCommerce businesses cannot underestimate the importance of privacy protection. Online shoppers know its value and rarely take it for granted. If more online enterprises valued it as much as the people they hope to reach, then the internet might be a better place — one that more closely resembles the vision people had at its inception.