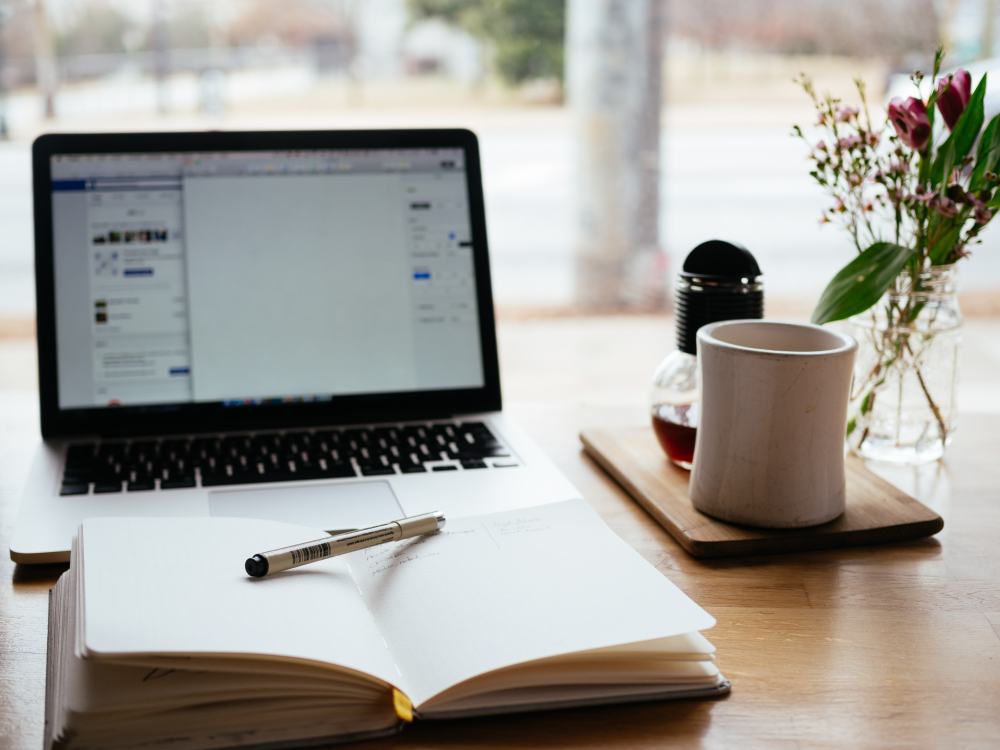 We have experienced a tremendous increase in all the fields of digitalization, from social media platforms to email marketing. In the same vein, a lot of companies are seeking the best solutions that will help them to build their brand and engage their customers in a personalized way without significant expenses. Email marketing has been one of the incredibly powerful channels for generating leads and communicating with your customers and prospects.
However, with the stiff competition in this field, it may be challenging to figure out the most fundamental factors that will help you in successful email marketing. Ideally, there is a lot that goes into the effort of building a well-executed email marketing lifecycle which includes:
Email marketing campaigns,
Setting your cadence,
Audience segmentation
And, upgrading transactional emails.
To help you stand out from your competitors, we have narrowed down a list of 10 best practices for effective email marketing.
1. Build Organic Email Lists
Building an organic list is the first step for effective email marketing. Avoid buying or scraping email lists as they do not work. They are associated with a high risk of unknown subscribers who may not be interested in the products and services you offer.
Building your own list from scratch will need time and resources; however, it is worth investing. A custom-made list will keep you at the tip-top of your email marketing campaigns because you understand the interest of your audience. Building your own subscriber list also improves your chances of reducing spam.
So, how do you build your organic list? The following are tips to guide you through:
Promote email sign-ups on your sites, landing pages and social media channels.
Create an opt-in web form to make it easy to collect new names for your email list when your audience signs up. This form should be simply designed and place it across your site for easy access. Don't ask for too much information from your audience. Consider asking for email address alone if possible.
Include language on your opt-in page that assures potential subscribers that you also hate spam and you have no intention of sending them any.
Create a great blog that covers relevant topics and delivers sound advice to your audience. This will engage readers, and they will be willing to sign up and provide you with their email address.
Gift those who opt-in. This will encourage them to subscribe for your newsletter hence boosting your organic list.
2. Attractive Subject Lines with Interesting Email Content
Your subscriber will look at the sender name and the subject line before even opening the email. It's important to use attractive and clear subject lines that will help to catch the reader's attention.
Tips on Creating Attractive Subject Lines
Intrigue your audience by starting your subject line with an interesting question or fact in line with your brand or company.
Consider using funny subject lines that can stand out from dull emails.
Personalize your subject line by trying to include the recipient's name.
You can also include exclusive offers to your subject line to catch your readers.
Tips on Creating Interesting Email Content
Talk about benefits
Use email writing styles that let your audience know exactly what benefits your email has for them. Talk about the benefits of your products and services.
Keep Your Content Simple and Strong
You have few seconds to capture your reader. So, don't use complicated words in your message. Use friendly language that will make your audience feel very close to you and your brand.
Focus on Your Audience
When writing your email, make use of words such as "you" instead of "we". This helps you focus on the customer hence increasing the engagement rate.
3. Create Valuable and Relevant Content
It's important to maintain a balance between promoting your brand and educating your subscribers. Your email should not always be about "buy" alone. When you offer something valuable to your reader, you will have a high opportunity of building a mailing list of genuinely interested subscribers that results in high engagement rate.
Some of the valuable content you can offer your audience include free downloads, ebooks, and white papers. You can also offer a free trial of your product to encourage them to use and understand it before making a final purchase.
Valuable and relevant content will encourage your audience to open more of your emails and engage with more of its content.
4. Include Interesting Links and Optimized Call to Action
The primary aim of most email marketing campaigns is to increase traffic to a landing website. No visitors to your site means no customers. Therefore, it is always important to include visually striking links and buttons with text that give subscribers good reasons to interact.
An actionable, inspiring and persuading call-to-action is a vital tool for your email as it boosts customers' click opportunities of your emails. Including a CTA in place of a text link can raise your conversion rates hence the success of your email marketing campaigns.
So, what are the essentials of successful call-to-action? The following tips are what make your call to action useful:
Eye-catching Design
If you want to encourage your subscribers to click your CTA, you need to create an eye-catching design. When designing it, it's important to use colors that contrast with the rest of your email content to help your CTA be easily seen. Make your CTA large enough for easy clicking.
For your call to action to be eye-catching and successful consider the below procedure when creating it:
Design your email newsletter based on the call-to-action.
Make the call-to-action prominent in your email text.
Don't include too many calls-to-action so that it is clear which action you want your subscribers to take.
Link Your CTA to Relevant Landing Pages
Your call to action should direct and land your subscribers to a relevant page. Don't link your CTAs to random pages at the expense of capturing traffic from emails. Be sure to connect them to precisely what you are promising. You should also ensure that pages and domains have protection with DMARC reports.
Offer Something Valuable
You need to grab your subscribers' attention as quickly as possible. Therefore, include specific benefits that won't eat someone's time.
Copy that Persuades
Your email should include copy that engages your subscribers and motivates them to take actions. When creating your CTA copy, consider using more straightforward language that has more practical action words which will compel your subscribers to click.
5. Include Exclusive Offers and Discount Coupons for Your Subscribers
If you want your prospects to open your email, it's crucial they understand the value of your email. Creating an email with incentive subject line will do a great deal to keep your subscribers opening and clicking your newsletters. This makes them feel special hence increasing their excitement and trust. It will also motivate them to check your brand updates in their mailbox each morning when they wake up. This, in turn, improves your email deliverability.
6. Personalize Your Emails
Personalizing your email with specific marketing messages result in higher engagement and conversion rate. Don't generalize your email content. Write it as if you are writing your email to one of your best customers. Building your email to be more personal makes the reader feel more special and crave more of your future content.
Tips for making your email personal:
Deepen your customer relationships by writing an email about "you."
Make your email skimmable with headers, lists, and images.
Make your reader recognize you by sending emails from individuals and not from the company. Customers are used to seeing branded emails sent from your company, which may often be boring. Stand out by addressing the customer personally by writing emails from you. This makes the "from" line look more friendly.
Include your photo in your email signature. This helps to reinforce that there is a real person behind your brand and not a robot.
Include recipient names in the subject line and the body text of your email. Including your audience's name in your email will highly increase your engagement rate.
7. Plan Automated Emails for Your Campaign
Another essential practice to ensure effective email marketing is to let email automation do most of the work for you. Automation is an important tool for making relevant email campaigns. Email automation reduces the number of employee-hours needed to achieve your email marketing goals by increasing your one-to-one communication with your target audience.
Email marketing automation is nowadays more affordable due to the advancement in automation software technology. Below is a quick guide for building a powerful email automation system that will help you deliver the right email content to your prospects and customers:
Increase your customer relationships with periodic and regular emails.
Sent out various email types to create trust and boost your brand familiarity with nurtured leads.
Use email automation tools to automate your email process.
8. Mobile-Optimized Newsletter
Mobile device users make the largest market share to read and interact with emails as compared to PC users. As a result, you need to make sure that your email marketing design practices are compatible for mobile users as well. To ensure that your consumers are getting the optimal experience when reading your email contents from mobile, consider following the below tips:
Use a Responsive Design
Responsive design helps your email content to look great on both desktop and mobile devices. To ensure a responsive design of your email newsletter, for the furtherance of your email marketing goals and success, there are some things you need to put into consideration.
These include:
Use a single-column design.
Reduce the number of images in your body.
Ensure the font size of your text is readable.
Make your call-to-action buttons big enough to easily tap with a finger.
Create Brief and Scannable Content
Make your content brief and scannable by bolding your headlines and using bullets to make your content a quick read.
Optimize Your Landing Page to Mobile Friendly
Once you have provided clickable calls to action button, be sure to optimize your website landing pages for mobile devices too.
Make Use of Mobile Technology
Take advantage of the latest mobile technologies like QR codes and mobile apps to help you generate leads from your email marketing campaigns.
9. Let Your Subscribers Easily Manage their Subscription
Not all subscribers will engage with your emails, however much you try to make them highly interactive content. They may opt to unsubscribe from the mailing list, which is very common in email marketing campaign.
Naturally, you need to aim at keeping your unsubscription rate at 0%, but it's also important to include the "unsubscribe" link in your emails. This may seem as if you are encouraging your audience to cut off the conversation by giving them the chance to opt out, but making the unsubscription process as easy as possible will prevent your audience from flagging your email as spam and is healthy in the future success of your relationship with clients.
Alternatively, you can also divert them to other options like "manage subscription" button which allows your email subscribers to have freedom of choosing the content they feel relevant to them and opting out of the email content that is not relevant. This will help you build trust with your target audience.
Most people may be interested in your products and services but hate seeing spam email each time they log into their inbox. Therefore, when providing an "unsubscribe" option, be sure also to include a mailing address in your footer which provides the means for your audience to communicate with the company. These simple practices make your emails reputable and optimize your email deliverability.
10. Track, Test, Evaluate and Optimize Your Email Newsletters
If you are aiming at making your email marketing campaign to be sustainably successful, you need to strongly focus on making improvements with every newsletter. Tracking your critical email metrics is the first step in building a smarter data-driven decision to help you make the necessary improvements in your email marketing campaign.
Some of the key metrics to consider when making improvements in your email marketing results include your open, conversion, click, spam complaint, unsubscribe and bounce rates for different campaigns. You need to analyze and figure out the reasons for which your recipients unsubscribe, don't open your newsletter, don't click your attached links and so on. This will help you identify your weak areas and make decisions accordingly to improve your future campaigns.
Never send your email newsletter without making sure it is working correctly. Be sure to recheck your content and make sure it's exactly what you want. You can do this by sending to some employee accounts. View your message on different platforms like Gmail, Outlook.com, and Yahoo and on various mobile devices to ensure that your email is compatible before finalizing on your final draft. Double check all your links and ensure that they are working.
Tools like Litmus can help you carry out more vigorous testing. Consider using them to give stunning results.
On top of this, optimizing your newsletter with various elements such as a call to action, subject lines, newsletter headers, newsletter design and the timing and pattern of email sent is also the best for effective email marketing.
Conclusion
Email marketing remains the most useful tool in the marketing effort to build your brand and engage customers. Therefore, becoming successful in this field is essential for your business. By considering this list of our 10 best practices, you have made a great effort toward knowing the essential tips for making your email marketing campaigns more successful. Follow them and enjoy your effective email marketing adventure for your business.
---