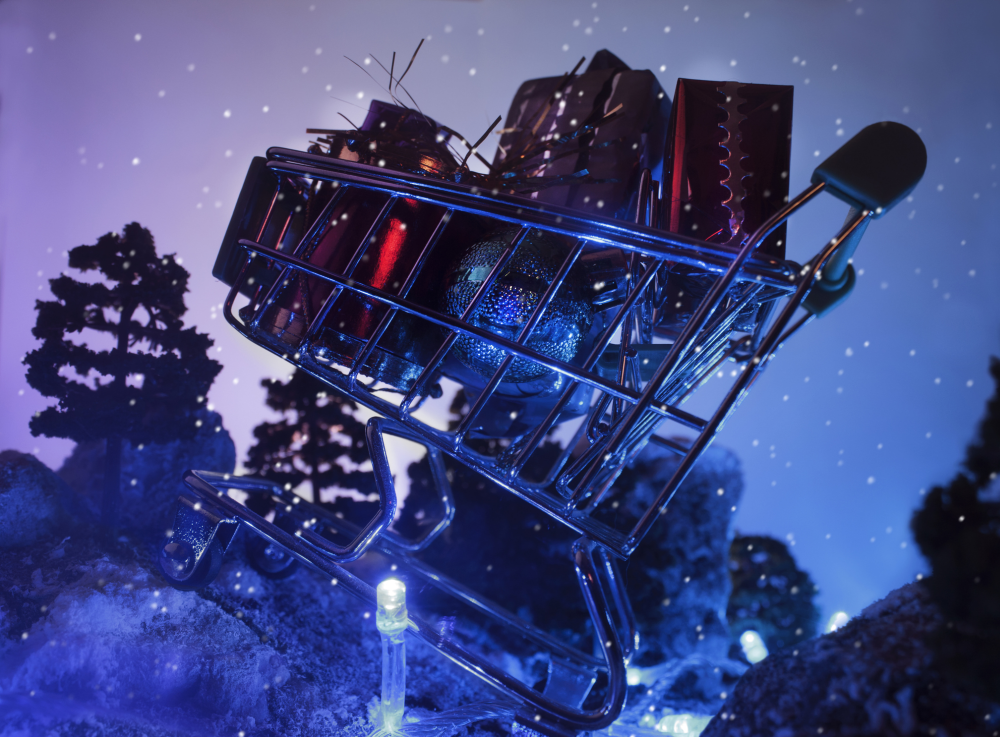 Shipping carriers might not be dashing through the snow just yet. But if you want this holiday season to be merry and bright, you need to start thinking about your shipping workflow now.
Here are three ways to make your shipping and fulfillment process a thing of beauty before the holidays.
Get Everyone on the Same Page
The number of orders you receive will steadily increase the closer it gets to Christmas. But there are certain dates you can expect shipment volumes to spike temporarily.
At an industry level, this includes Black Friday and Cyber Monday. And if your business runs its own holiday promotions, there will be additional days where you'll see an influx of orders.
To ensure everyone is properly prepared for the surge, create a schedule of major sales holidays and marketing campaign run dates and distribute it throughout the company. Be sure to also include each carrier's shipping deadlines as well as your own internal ship-by dates. Knowing these details will help your fulfillment supervisor properly allocate resources as well as personnel and minimize the risk of being short-staffed or running low on supplies.
Source: ShipStation
In addition, ask employees in other departments to be available to help pick, pack, and ship on days where the warehouse team doesn't have the manpower to get everything out the door on time. The warehouse employees might not end up needing the extra assistance, but it's better to have a backup plan just in case.
Do as Much Work Up Front as Possible
Though originally used as an observation of wealth distribution, the Pareto principle (more commonly known as the 80/20 rule) can also be a useful guideline for online retailers.
When applied to ecommerce, the Pareto principle states that 80% of an average company's sales are driven by 20% of its products. While the ratio for your business is probably not exactly 80/20, you can still be confident a large percentage of your revenue is brought in via a handful of products.
So how can this insight help your shipping and fulfillment? Take a look at your historical data and identify your most popular products. As long as it makes logistical sense, stash a few of them in a cubby next to the packing and shipping area. Now, instead of having to make repeated trips to grab the same item(s) over and over, your employees can just skip straight to packaging.
You can also take it a step further and have employees pre-pack those items. Then when an order comes in, they can just add the packing slip, seal the box or envelope, affix the shipping label, and put the package in the Ready to Ship bin.
Take Advantage of Technology
There are certain aspects of running an ecommerce business that tend to be (for the foreseeable future, at least) more effective when they involve a human touch. But when it comes to shipping and logistics, the more you can incorporate technology, the better.
As you look for ways to optimize your fulfillment workflow before the holidays, consider implementing the following:
Inventory management solution
Order management platform
Shipping software
Warehouse management system
It doesn't matter if you're just starting out or if you've been in the ecommerce game for a while. Investing in the right solutions makes fulfillment substantially easier.
But there's a caveat: notice I said right solutions. You should never start using a software without thoroughly vetting it first. Otherwise you risk creating even more work for yourself — and paying for the privilege to do so.
Therefore, regardless of which type of solution you're thinking about purchasing, make sure it ticks off each of these boxes:
User-friendly with a simple onboarding process
Seamlessly integrates with other ecommerce technologies
Cloud-based
Easy to scale as the business grows
Features a mobile app (or is at least mobile-optimized)
Ecommerce software providers that have faith in their product will almost always offer consumers a free trial. If one of the solutions you're looking at doesn't have that option, it's a major red flag.
Make this holiday season one for the record books. Whip your shipping and fulfillment into shape today with the three tips above.
---