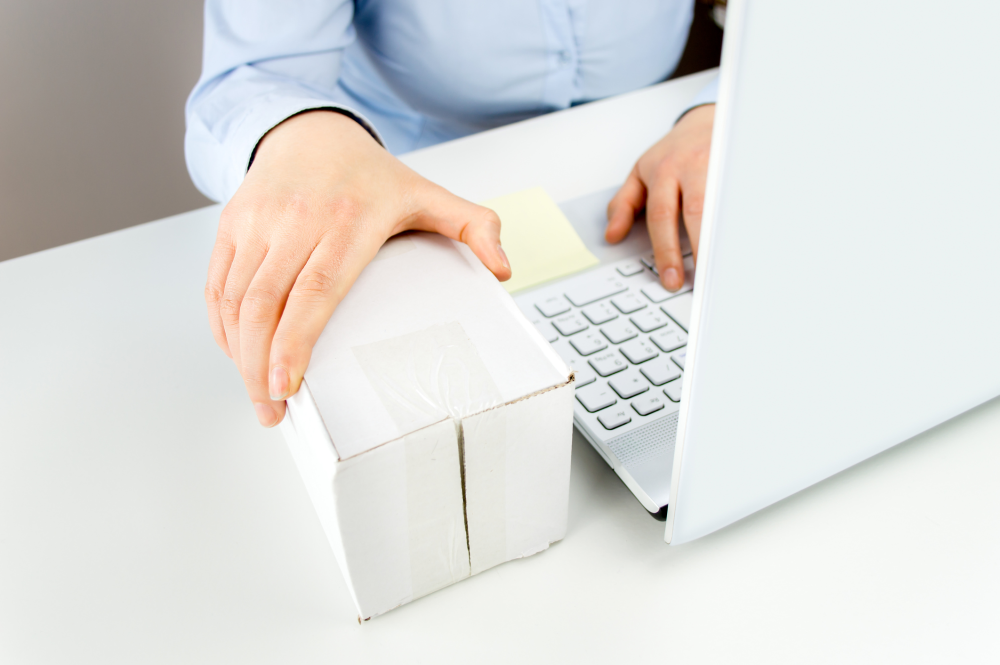 Let's face it — returns are no fun, but there's always a chance they'll happen.
No matter how informative your product descriptions, how high-quality your images, and how great overall your products are, you'll still need to deal with customers who want to return their purchase.
In fact, some customers deliberately buy multiple variants of a product — usually clothing — intending to keep only one and return the rest!
The use of an RMA (Return Merchandise Authorization) system to handle returns should be considered an absolute necessity for operating any online store.
An RMA system vastly simplifies the entire returns process by providing you with an interface to communicate with the customer, and gives you the power to accept or reject the return based on criteria you set. If you accept the return, you can then issue an RMA for the customer to include in the package when they ship the item back to you.
If you don't use an RMA system, you should implement one as soon as possible. Other than the convenience involved, here are 4 important reasons to consider.
1. You need to collect information from the customer
First things first: why is this item being returned? Is it broken? Wrong color? Did the customer simply change their mind? With an RMA system, you can provide a list of acceptable reasons for the return and allow the customer to select from among them. The best RMA systems also allow custom fields and uploads of text, so you can request more information from the customer as needed. The information you gather can help you decide how to address the return and how to handle the situation to best advantage, without having to resort to emails and phone calls.
2. You need to be able to assess the condition of the returned item
Some businesses have open-ended return policies in which they accept returned items in any condition, but most do not.
Before you accept a return, you should inspect the item and evaluate it. Since you're selling online, the only way to do this is to require the customer to send clear photos of the item. A good RMA system will have built-in support for image uploads and will make this much easier.
Image uploads will enable you to judge whether the item is in good enough condition to be resold and can help protect you against fraudulent returns — for example, when a customer claims the product is still unopened and unused, and instead returns it with no original packaging and obvious evidence of wear. It does happen!
3. You need a quicker way to apply refunds or store credit
Once you accept and receive the returned item, it's vital to get the refund to the customer as soon as possible.
Having your completed RMAs on file will help you keep track of who is due to receive their refund so you can address it quickly through your payment provider.
If you offer store credit for a return, a good RMA system will allow you to generate the credits directly from the RMA and automatically apply them to the customer's account, cutting a multiple-step process down to a few clicks.
4. You can use the information from the RMA to identify areas for improvement
Pay attention to what customers are telling you when they return items. Does a particular product always seem to arrive broken? Is another unusually prone to factory defects? Does this specific "blue" shirt always get sent back for being "too green?"
If you identify repetition among customer reasons for returns, you'll have an idea of areas in which your store can improve.
Pack that constantly-breaking item differently.
Find a new supplier for the frequently-defective product.
Change the description of that "blue" shirt to "turquoise."
If you eliminate these kinds of issues, you'll see a drop in returns for those products.
Similarly, if customers who return a certain item nearly always choose to exchange for a specific, comparable product, you may need to edit the descriptions of both to help future customers tell them apart.
Final thoughts
Not all RMA systems are created equal, just as not all eCommerce solutions are created equal.
To derive the most benefit from your RMAs, you need the functionality discussed in this article, like file uploads and customizable return reasons and methods.
If you have yet to choose a platform for your online store, make sure you look into the RMA feature — and while you're at it, examine all the available order management features carefully.
While eCommerce isn't an exact science, there are always best practices you can follow that will help you improve all aspects of running your business, from inventory control to customer service.
You should consider your RMA system, along with your entire returns process, a crucial part of your store's operations. If you'd like to learn more about dealing with returns, download our free Best Practices for Handling Returns ebook.