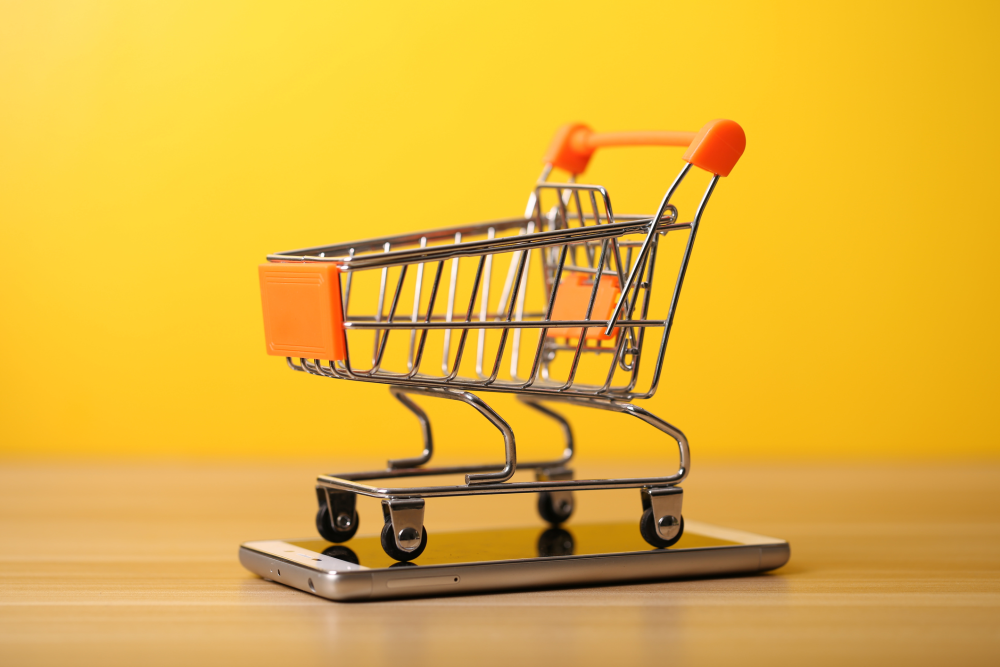 Shopping cart abandonment has plagued online store owners for years. As new technology develops, we've been able to better understand and address the causes of abandonment. But with these new solutions, technology has also brought new challenges.
Mobile shopping.
Shopping done on mobile devices now accounts for over a third of all retail ecommerce. That number is only set to grow in the coming years, so it's nothing to scoff at. If that sounds great, like your customers can shop from anywhere, it is… for the most part.
The challenge? Mobile devices boast a cart abandonment rate 18% higher than desktop shopping. That means 86 out of every 100 people who starts a mobile shopping cart, doesn't complete a purchase. Pretty dismal, right?
That's why it's crucial to optimize your mobile shopping cart – give shoppers the most streamlined and effortless experience possible. Here are a few tips to get you started.
1. Start With Responsive Design
For many of us who sit at a desktop computer all day, mobile can become a kind of afterthought. You know your online store has to look good on smartphones, but it might feel like more of a secondary task to optimizing your desktop experience.
Sure, you can take your desktop shopping cart and tweak it so it looks better on mobile. But to really crush abandonment, it's best to start with a mobile-first design. For many online stores, that's as easy as selecting a responsive theme. If you're already here, great!
A few key characteristics of solid mobile design include:
Above all, ensure your mobile shopping cart is easy to read and navigate on a small screen.
2. Cut Out Unnecessary Elements
Now that we're moving toward a better mobile experience, it's time to account for that tiny screen. On your desktop store, you're drowning in extra screen space. Your mobile store doesn't have that luxury.
Superfluous elements on a mobile shopping cart cause a lot of problems. They make it crowded and hard to focus on the important stuff, lead to accidental clicks, and slow down your loading time. All of which are a recipe for abandonment.
That's why it's important to be ruthless about dropping any elements on the page that aren't vital. That includes images that don't add value, unnecessary text, cross-promotional ads in the footer or sidebar.
3. Invest in Quality Hosting
Speaking of slowing down your site, it's common for most sites to load slower over mobile networks. That doesn't mean customers are cool with it, though. In fact, mobile users are notoriously impatient – often abandoning pages that take longer than 2 seconds to load.
Cutting out extra elements and using smaller image files are a good way to boost your site's speed, but there's no substitute for high-quality hosting. If your online store is running on 3dcart, you're all set here. If not, check on your website's mobile load speed – it might be time to upgrade it.
4. Streamline Your Checkout Process
When we talk about speed, loading time isn't the only factor. Your checkout process can make or break a potential order. The number of steps, how much information has to be input, how many page reloads… all these can drag out the checkout process. And the longer it takes customers to go from mobile cart to order confirmation, the more of them will abandon the purchase altogether.
Cut down your checkout process to the bare essentials – what information do you need to process a sale? That's all the information you should ask for. Save the email opt-in and upselling for another venue.
5. Accept Mobile-Friendly Payment Options
For returning customers, payment is as easy as confirming which credit card on file to use. For new customers, entering payment information is an arduous process. Even more so on tiny, crunched mobile screens.
To make it easier, accept payment options that don't involve tapping in 16+ digits. Options like PayPal, Amazon Payments, and Visa checkout streamline the payment section of your checkout process. They also help build trust in your online store and assure customers their financial data is secure – a win/win!
Crush Mobile Cart Abandonment
Cart abandonment is an epidemic on mobile devices, but you're far from powerless against it. Optimize your mobile shopping cart and checkout process using the tips above, and you'll be on the road to rockstar abandonment numbers.