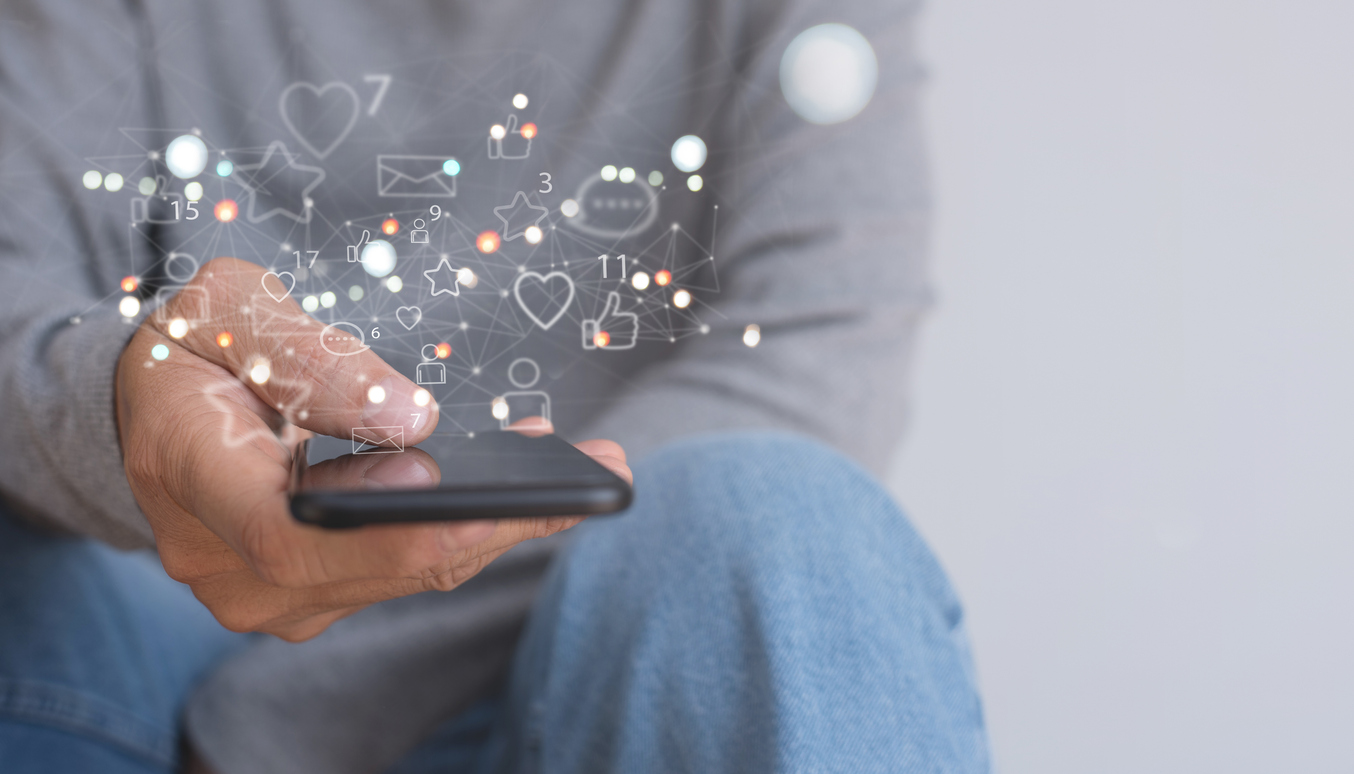 Social media marketing, from the outside, looks easy. But for those who've tried it, they've learned that there are a lot of hidden secrets to running a successful social media marketing campaign.
Even the best campaigns, however, can be derailed in just a matter of seconds...
One insensitive post...
One political tweet...
And POOF! Everything you worked for, almost all of your followers, gone.
While social media marketing has the firepower to take your ecommerce business to greater heights, it can also wreck your business to oblivion if done wrong.
That is why human compassion, data and analytics, and careful planning (and execution) are some of the crucial aspects you cannot ignore to run a successful SMM campaign.
Today, we're going to show you five ways that you can fail at social media marketing and explain how you can avoid these traps.
1. Not Having a Clear Strategy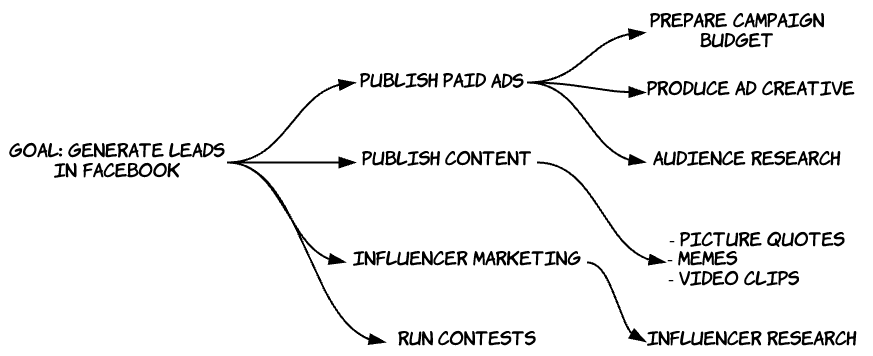 (Create a mindmap to bring clarity to your goals.)
Too many companies just wing it when it comes to running their social media marketing campaigns.
They've been lulled into a false sense of security that it's OK to just post whatever is relevant to the company (i.e. specials, news, promotions).
Posting something relevant, however, is hardly a "strategy."
You need to have a clear game plan, a clear set of actions, milestones, end goals, or a framework of sorts to have clarity in how you'll run your social media marketing campaigns.
The best companies rely on social marketing strategies that are proven and tested — one that's often backed by numbers. They understand the market, the demographics, the engagement rates per platform, and so much more.
By using a carefully mapped out strategy, they now have a clear guiding compass of what they should do, how they should do things, and when they should start pulling triggers.
Company owners even hire life coaches to have a clearer perspective of what's happening not just in their personal life, but also in their business.
With the excessive training, industry knowledge, and reliable connections that life coaches have, business owners are able to tap into resources that they previously didn't have.
This, in turn, helps them with creating a clear (and actionable) strategy to run their social media marketing campaigns, which then fast-tracks the business' growth to greater heights.
2. Pride Can Lead to Social Marketing Destruction
In the Bible, Proverbs 16:18 mentions that "Pride goeth before destruction, and a haughty spirit before a fall."
While Solomon surely wasn't talking about social marketing, the premise still stands true.
While your company may be great, maybe the best, in a particular market, there is a tipping point when it comes to bragging.
There are very few companies that have successfully bragged using social media … and won (i.e. Wendy's vs the world).
For the most part, the #HumbleBrag era is over. People like to follow companies that provide value to them, not just reasons why they are better than everyone else.
Not to mention, when you brag, you set yourself up for failure. If you do make a mistake, your followers may repost or retweet your previous brag, along with a BURN line that could leave you reeling.
When you feel the need to brag, just DON'T DO IT.
3. Letting Bots Handle Everything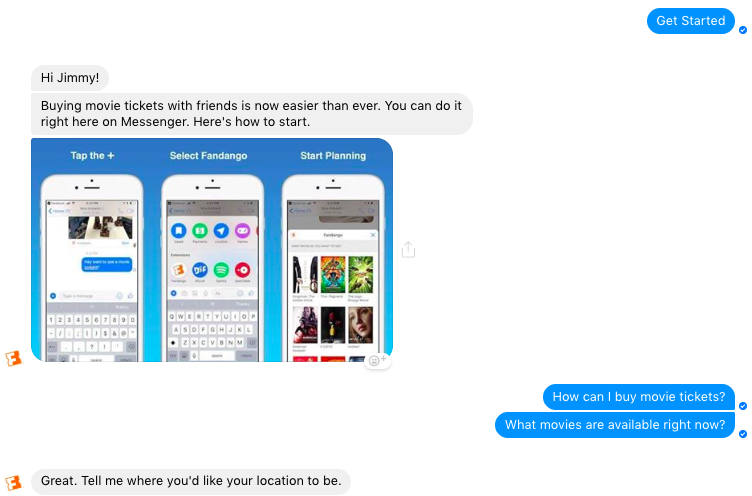 (Fandango's chatbot at work.)
While Chatbots are great for initiating communication with your customers, they should never be trusted for longer conversations.
Coca-Cola found this out when their chatbot ended up tweeting out quotes from Adolf Hitler under their #MakeItHappy campaign. And, they aren't the only ones to have found out firsthand how bad it can get when you let bots handle your business.
The New England Patriots, Puma, Bank of America, and even Oreo have all found themselves red-faced after a social media chatbot "oopsie."
We're not saying you can't use bots and/or other automation tools to help you manage your social marketing accounts. What we're saying is you should be careful with how you use chatbots.
After all, not all companies had a catastrophic experience using chatbots — or social media marketing, for that matter. There are some websites that are so adept at how they use SMM for ecommerce, that they've managed to garner truckloads of leads or sales.
Check out your fiercest competitors' social media profiles, their posts, how they run their ads, etc.
Learn from them. Take the good things that are working and improve them, as you spit out the flawed parts that you uncovered about their social media marketing tactics.
As you do this, you are bound to achieve success one way or the other in your social media marketing campaigns.
4. Not Engaging with Your Followers
A relationship isn't a relationship if you aren't communicating with your significant other.
And while your followers aren't your significant other, they are SIGNIFICANT.
Without your followers, what's the point of your social marketing accounts? Your followers make up your customer base, now and in the future.
When they mention and/or tag you, talk with them (even if their mention or tag is negative).
By engaging them, you make it personal to them. They'll talk about it with their friends, plus their friends will see the open communication and it may help them to favor your company too (indirect social marketing; social proof).
You should respond to comments, tags, mentions, tweets, whatever the next term is (i.e. shout, scream, yodel) whenever you can.
When you know it is a troll comment, you can use sarcasm or humor to approach it while maintaining a professional profile.
Whenever the comment is genuine, you have a chance to connect with that specific customer and everyone that sees the comment later (long-term social marketing/brand reputation).
If at all possible, never leave a single comment, tag, or tweet alone. Engage your followers and they'll reward you greatly.
You can even hire a freelancer to help you with engaging your audience.
There are freelancer market places like Freelancemyway.com who house countless capable talents to help you with your social media engagement.
The good news is, you don't have to pay anything to post a job (for Freelancermyway, at least).
Just click "Post Job" option in the menu and you can start filling out the form for your job details.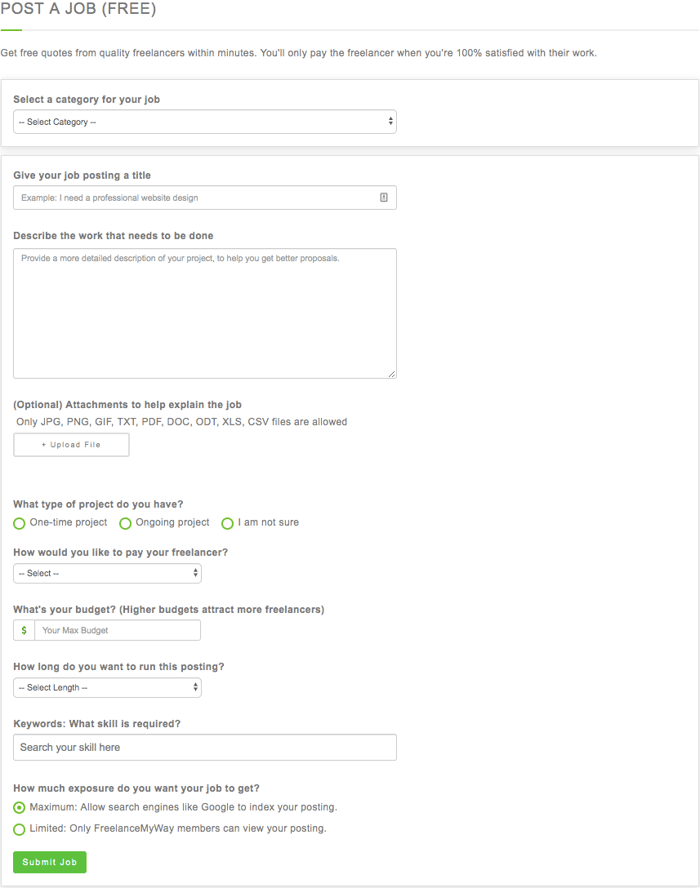 There is a wealth of benefits that you can enjoy from working with freelancers. Not only can they do wonders when it comes to helping you engage with your audience on social media platforms, but you can even work with them to scale your business.
5. Staying Off of Social Media
Some companies create social media accounts and then leave them with the "Hello World" message.
More and more, consumers are using social media to stay up-to-date with their favorite brands, find specials, and GRIPE. If all you've done is create a few social media accounts, you could be in for a rude awakening.
Imagine how your future customers will feel when they see that you've refused to respond to a customer complaint on Facebook or Twitter.
To them, you are trying to hide behind the curtain hoping that the problem will just go away.
Brand reputation is a big part of social marketing. If you aren't careful, your brand reputation can take a big hit, especially if you stay off of your social media accounts.
If you don't want to lose your customers to your competitors, stay active on your social media accounts. More importantly, spy on their marketing tactics (as previously mentioned) and start dominating your industry.
Have You Made Any of These Mistakes?
If you haven't made any of these mistakes - that's great! And even if you have, you can recover from them. It will take some time, but you can salvage your social reputation.
Hopefully, you'll use the information here to help you maximize your social marketing campaigns while staying "social safe."
What's Next?
What are some of the worst social media marketing mistakes you've made?
How did it impact your business? How did you turn things around?
We'd love to hear your story. Please take the time to share them in the comments section below. Cheers!