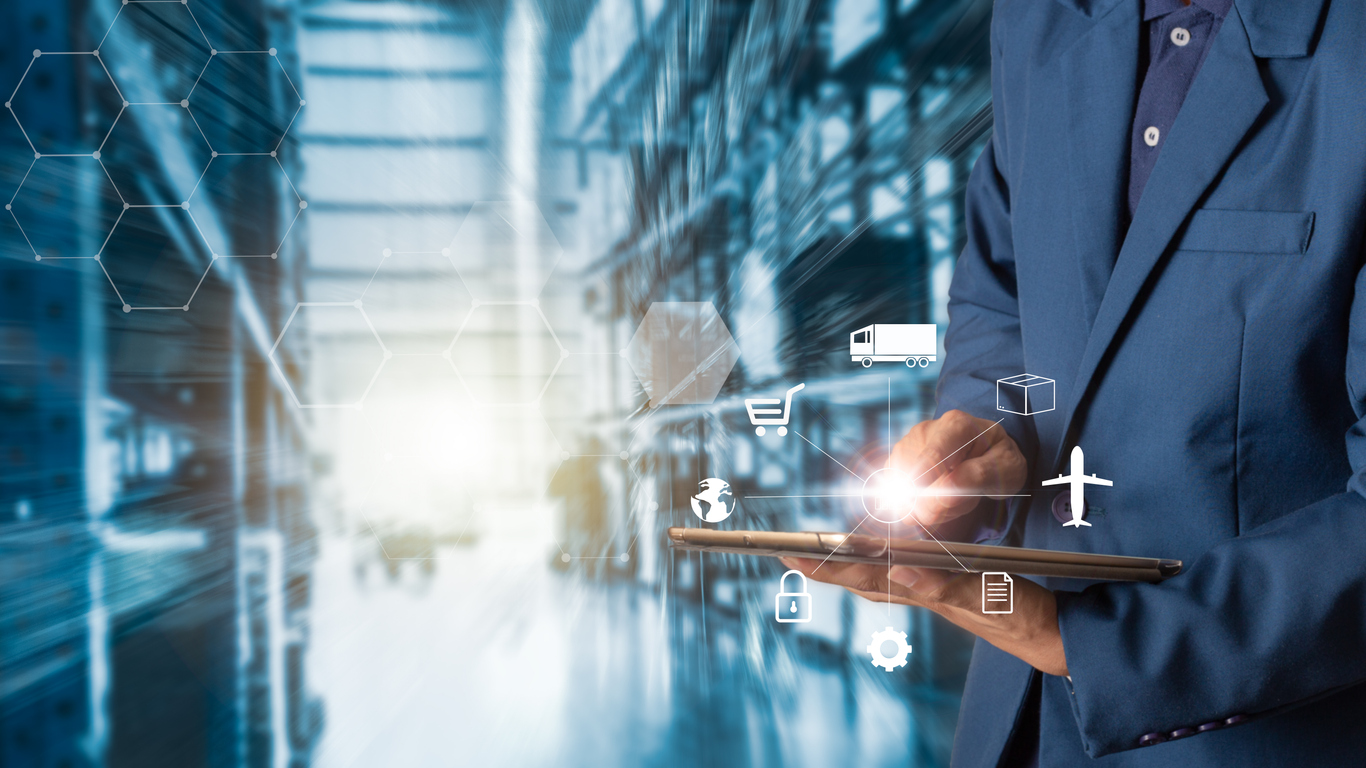 eCommerce businesses come in all shapes, sizes, and styles. Some online stores are humble one-person efforts, started and run by entrepreneurs for fun and profit. Others are larger endeavors with larger teams that offer services rather than products. The internet is home to so many different types of eCommerce sites that operate with just about any kind of business model you can name or conceive.
That includes dropshipping, an increasingly popular method for making money on the World Wide Web. Under this model, an online store partners with a supplier or wholesaler to sell their products. The former takes care of the sale and receives a cut, while the latter takes care of many other parts of the process of filling orders: manufacturing or procuring the product, packaging it, and shipping it to the customer.
Dropshipping can be a great way for eCommerce businesses to decrease their expenses and increase their profits. It is also excellent for people who want to spend less time on technical details and more time on creative tasks. If this sounds appealing to you, then you should seek out an eCommerce platform that will enable you to run such a business. Some are better suited for dropshipping companies than others, and you should learn how to differentiate between them and make the right decision for where to build your online store.
Here are six essential features that eCommerce platforms should provide if they want to attract clients who are interested in dropshipping.
1. Access to Dropshipping Companies
The internet is home to a plethora of companies that offer dropshipping services, which means that finding one should not be difficult. The challenge is finding one that meets certain high standards, such as being who they say they are, offering rates that you can afford, and being compatible with your eCommerce software.
You are certainly free to conduct the search yourself. With that said, some eCommerce platforms do the work for you. If you do a little snooping around on their website, you will likely find a page full of useful information for any customers interested in dropshipping — including lists with their own recommendations for resources you can use in your hunt.
More importantly is what they offer themselves. Your platform's developers may provide special integrations between their software and certain dropshipping suppliers, or apps for connections with even more companies and marketplaces. No matter what you find, you should check if the app or feature would allow you to import product listings onto your webpage in a way that you can receive revenue from the customer's order while the supplier (who receives their own payment) can fulfill it.
2. Real-Time Shipping Rates
As customers place more and more items to their shopping cart, they may keep track of each product's price and have at least a general idea of the total. Unfortunately, some eCommerce websites do not include the shipping fees in their sum until their unlucky visitor reaches the checkout page. Those fees may be much higher than expected, and this can lead to an abandoned cart.
To be clear, most online shoppers understand and accept that they will likely have to pay for shipping. What can really stop them from completing the ordering process is the unpleasant surprise factor. You may already know to update the total purchase price as they add more items to their cart. By looking from their perspective, you may also see the need for updating the shipping fees as well.
Displaying real-time shipping rates is essential for dropshipping stores. The many offerings in your inventory may originate from different suppliers and retailers, and each of them may be far away from each other and your customers. You need to reflect this with your charges, and the best practice is to be upfront about them. Your customers can take it or leave it — and more will leave it if they suspect your business of underhanded upcharging.
Your eCommerce platform of choice should offer a real-time shipping rates calculator. This feature can instantly compute and display how much the shipping costs add to the order, even as the order continues to be built. This is just one more way of earning your customers' trust and reducing cart abandonment.
3. ePacket Shipping
When looking for dropshipping suppliers, you may want to extend your search beyond your country's borders. There are plenty of manufacturers and wholesalers in China and Hong Kong who can provide your store with high-quality items for low costs. For example, the virtual marketplace AliExpress, whose millions of vendors are exclusively from those parts, can be a great place to find a dropshipping partner.
With that said, there is a catch: shipping products from retailers based in China can take much longer than shipping products from companies based in your home country. Your orders may take weeks to reach your customers' doorsteps, and not every visitor will be willing to wait.
Despite this, there is a way that you can reap all the benefits of a partnership with a Chinese company while minimizing or outright negating that potential negative: ePacket shipping. This delivery method allows you to quickly and economically ship lightweight items from Hong Kong and China through as first class mail. Domestic mail carriers from more than 35 countries, including the United States Postal Service, have partnered with this program specifically to promote commerce. Find an eCommerce company that allows you to provide your customers with speedy delivery at lower prices.
4. Inventory Management
When you adopt the dropshipping business model, you relinquish control over several aspects of the eCommerce process to another company. That includes your site's inventory, which consists of products that other people manufacture, store, and ship. There are plenty of benefits to this, of course. However, you need a way of staying on top of the products you offer.
Your website must always be accurate in showing visitors how many of each product you currently have in stock. If you make a mistake here, you may receive orders that cannot be filled as quickly as advertised, which can frustrate your customers. Even a single error can be enough to drive a would-be customer away.
Regular communication with your supplier can greatly help, but it can only really be part of the solution. Company representatives may not always be able to answer your calls and address your questions as immediately as you need. If this goes on for too long, you may be left adrift — unless you have another means of receiving the latest updates about your inventory.
That is the purpose of inventory management tools, which can provide a variety of methods for keeping track of your product numbers, updating your pages as needed, and helping customers when supplies run out. You cannot work with an eCommerce platform unless they can give you some form of control over your catalogue. Look for features like creating waiting list and accepting back orders.
5. Automation Rules and Software
While your dropshipping supplier handles much of the workload, you will still have plenty of responsibilities as well. These include vital aspects of running an eCommerce site, such as emailing customers, updating the statuses of orders, and sorting them into membership tiers, to name a few.
That may not seem like much, especially with someone else taking care of packaging and shipping through this business model. However, those tasks alone can be time-consuming and tedious, and they grow exponentially more so as your site grows. If you want to increase your number of customers and your profits, you need to find a way to handle all of that.
Thankfully, you do not have to take on all that work yourself. Most eCommerce platforms offer automation services, either as built-in features or through giving their clients access to software from other developers. These tools take the most repetitive responsibilities off your hands, and they are vital for the growth of any online business, including ones that rely on dropshipping.
The guiding principle behind automation rules is that many aspects of website management can be boiled down to a template. If you have a program or feature that can fill in the blanks with personalized details — the customer's name in a "Your Purchase is Complete" email, the status of an order's progress to fulfillment in the order management module — then a human being's input is not quite as necessary. This gives you more time to focus on the more creative (and often more stimulating) aspects of the job, and no machine can be a substitute for human creativity.
6. Great Customer Service
This tip is applicable for every type of eCommerce store, but it bears repeating here. You will always have customers with questions or concerns, and you need to enable features that allow you to address them. Otherwise, they may not feel like you see them as more than just a revenue source, and they will take their business elsewhere. Moreover, if more than a few people ask about a particular aspect of your site, you can use that feedback to fine-tune it further and improve your store's usability.
You may think that listing an email and social media accounts on a "Contact Us" page is sufficient. However, you should also look into the possibility of integrating a helpdesk platform. These solutions give customers the ability to reach you through live chats and multiple other means, all straight from your website. They can contact you more immediately, and you can answer them just as quickly. Being able to ask you for help matters greatly to many online shoppers, and better relationships with your visitors means greater loyalty, conversions, and sales.
Of course, customer service is not limited to offering channels for communication. If your eCommerce software offers a way to categorize customers, you may want to take some time to create and place people on your email lists into different tiers. You could use this to provide special offers to new visitors, or reward frequent customers with coupons and other goodies. This can even be automated based on different factors, such as how many products a customer has bought throughout their history or how much money a customer has spent on your site. Just get creative and show your customers that you care.
Dropshipping can be an exciting path for your business. If you want to make the most out of the experience, you should build your online store with an eCommerce platform that provides extensive features for that business model. Thankfully, this should not be difficult: as more and more entrepreneurs and companies turn to dropshipping, more platforms will develop and offer more features and integrations that cater to them.