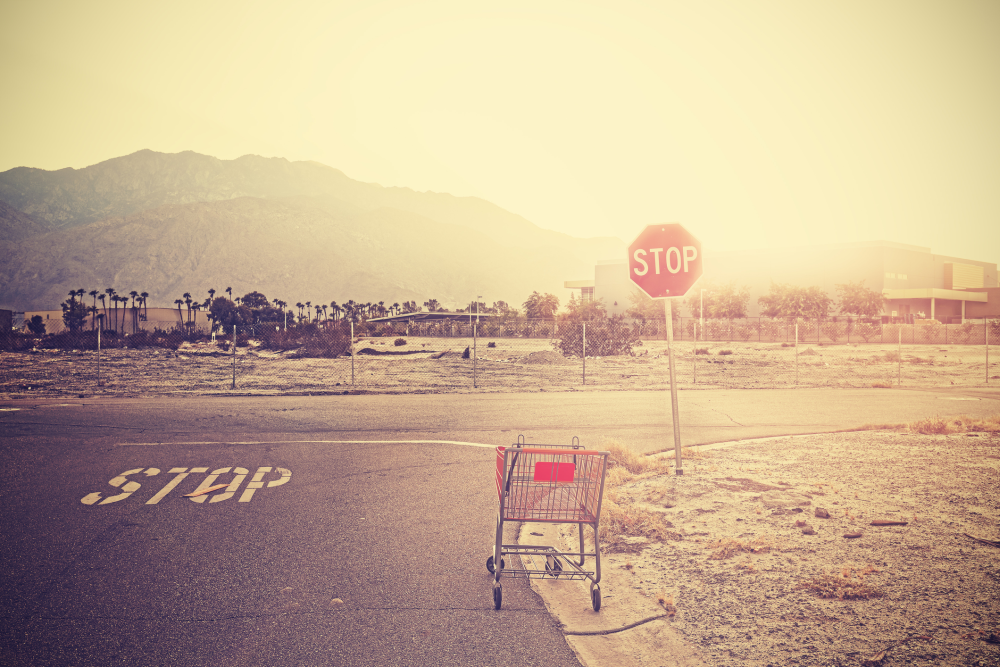 Cart abandonment.
In the ecommerce world, it's a four-letter word.
At a time when 7 out of every 10 online shopping carts is abandoned, ecommerce owners have to get serious about addressing cart abandonment. After all, the best abandoned cart is the one that's never abandoned at all.
That's why it's key to focus on prevention first. The lower your abandonment rate, the fewer sales you miss out on – and the less effort you have to spend to win them back.
With that in mind, here are 7 tried and true ways to reduce cart abandonment in your online store right out of the gate.
1. Offer Alternative Payment Options
Eighteen percent of respondents in a recent survey said they abandoned a cart because of concerns about payment security. In other words, they didn't trust the merchant with their private financial data. With all the high-profile data breaches and hacks of the last few years, who can blame them?
Without a big name to fall back on, small online businesses have a steep hill to climb. You have to convince consumers their private information is safe. That's why tapping into a bigger, trusted brand might be your best bet.
To do that, all you have to do is accept popular alternative payment options – like PayPal, Visa Checkout, Masterpass, and Amazon Payments. Doing so helps assure customers their information is safe (and streamline the checkout process to boot!) and makes them more likely to continue with an order.
2. Employ an Exit Pop-Up
There's one cause of cart abandonment that's hard to measure: distraction. We all fall victim to distractions, especially online. But as an online store owner, distraction can be one of your biggest enemies.
Picture this: a customer gets all excited about a product on your site. They place it in their shopping cart… then another browser tab starts flashing "NEW MESSAGE!" Now their brain is elsewhere. They navigate away from the checkout page, never to return.
The solution? An exit intent pop-up – a message that pops up when a user attempts to leave the page or close the tab. Even if they're in a separate tab, the pop-up will bring them back to your store. It's a simple, friendly reminder that can crush distraction and lead to more completed orders.
3. Offer Guest Checkout
Passwords and user accounts are a fact of life in our digital world. Most of us have tens, even hundreds, more than we can name floating around out there. They're hard to keep track of, and the result is often tons of websites with our information and plenty of unwanted email.
That's why many consumers shudder at the idea of creating yet another account. Having to create an account slows down the checkout process, too – far from ideal in our go, go, go world. Offering guest checkout helps you cut down on both of these potential abandonment factors. That means recapturing sales you would otherwise lose.
A good alternative is to offer the option to login with a social account, like Login with Facebook which authenticates the user without the need of entering their email or password. And since most users are already logged in to their Facebook account, this actually expedites the checkout process.
4. Bump Up Your Speed
It's no secret that the internet is notoriously impatient. Aberdeen Group found that as many as 74% of users will abandon a website that takes longer than 5 seconds to load. Every second after that brings a 7% drop in conversions, 11% fewer page views, and a 16% dip in customer satisfaction. The problem only gets worse on mobile – Google found that 53% of users give up after only 3 seconds.
Limit elements on your checkout pages, use smaller images, and invest in high-quality ecommerce provider. That way, you can ensure your store loads before customers jump ship.
5. Cut Out Unnecessary Checkout Steps
Server performance and load time aren't the only speed problems your online store might face. A long or complicated checkout process can also slow down users and cause abandonment.
The solution here is two-fold. First, cut out any steps, pages, or information fields that aren't vital to your checkout process. Second, be explicit about where customers are in the process. Lay out the entire process and highlight which step they're on. Make it clear which information you need, and highlight any issues so customers can quickly find and fix them.
6. Design with Mobile in Mind
When it comes to online shopping on mobile devices, the abandonment outlook is even more dire. Barilliance found that mobile shopping carts go uncompleted 86% of the time. User intent and browsing habits differ between desktop and mobile shopping. But much of the increase in abandonment comes from poor mobile experience.
To create a seamless mobile checkout experience, you need to design your website with mobile in mind. Don't just tweak your desktop experience and hope for the best. Start with mobile-friendly design, be ruthless about the checkout process, and optimize for quick as a whip loading.
7. Offer Free or Flat Rate Shipping
In the cart abandonment realm, high shipping charges reign as the all-time champion. Statista found that a whopping 64% of survey respondents cited expensive shipping as their reason for abandoning an online order.
The going trend is to offer free shipping, so consumers have come to expect it from many sites. If you can swing it, definitely offer free shipping. If you can't, consider applying one flat shipping rate to all your products. That way you can begin setting customer expectations long before they hit the review order page.
Cut Down on Cart Abandonment
Whatever the cause, shopping cart abandonment happens – but it doesn't have to crush your online store's hopes and dreams. Use the proven tactics above and you'll start to see those abandonment numbers come down.