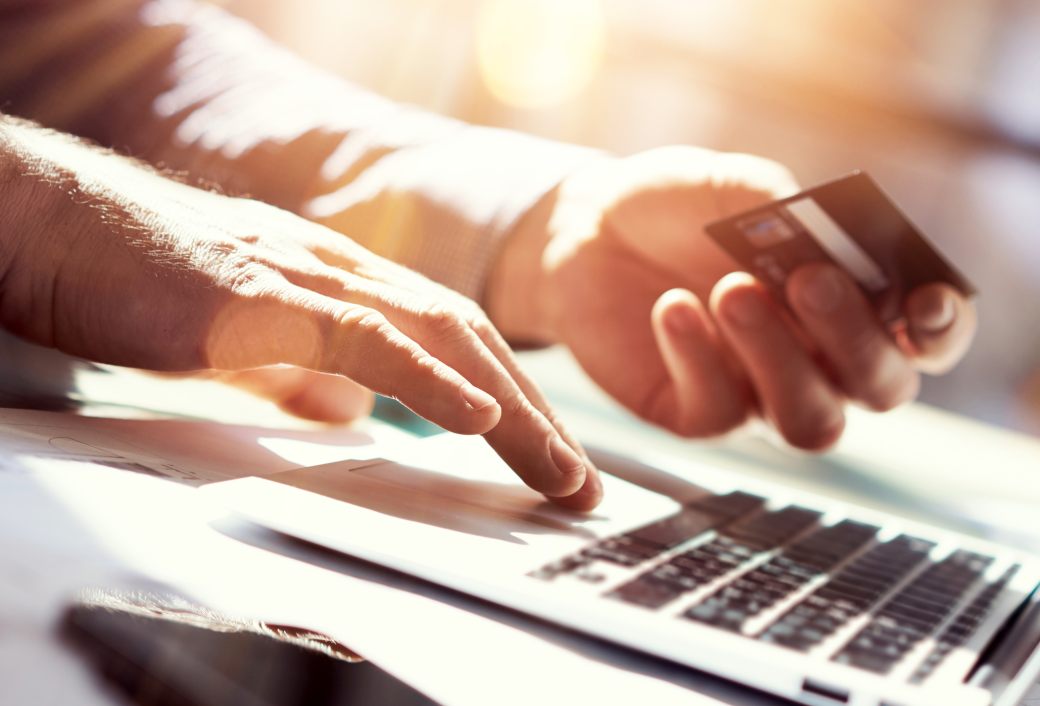 In the ever-evolving and growing e-commerce industry (i.e., purchasing a product before you can touch it, try it on, test it out, etc.) returns are unavoidable--expected, even.
As traditional brick-and-mortar stores move operations to the world wide web at an astoundingly rapid rate, the online shopping habits of businesses and customers alike are taking shape before our eyes--namely, the perception of returns.
In a world where purchases can be made at the click of a mouse, lax return policies have become standard practice. While the one-click-cart may seem like a retailer's dream, it's becoming increasingly important to understand the implications of returns to your e-commerce business. Furthermore, to understand how to prevent unnecessary returns from even happening.
E-commerce vs. Brick-and-Mortar
According to recent research, these are the average return rates between the two types of retailers:
Online Stores: 30%
Brick-and-Mortar Stores: 8.89%
Due to this drastic difference, many e-commerce retailers are looking for ways to reduce friction and prevent returns all together.
The Negative Impacts of E-commerce Returns
There are a few different ways in which the return of an online order can hurt a business. Just remember the 4 R's of Returns:
Refund
The most obvious impact of a product return is the refund that will be issued to the customer. It's estimated that by 2020, some $550 billion of goods will be returned in the United States alone.
Return Delivery Costs
When a product is returned to your online store, not only do you have to refund the customer's order, but you also incur the additional shipping cost if you company offers free return shipping for products.
Restocking Fees
A third monetary impact of an e-commerce return is the time and cost of accepting the return, restocking it, and getting it ready to re-sell. If your business does a high volume of sales, a 30% return rate can easily make this task a full-time job.
Reputation
When a shopper returns an item, it's often because the product failed to meet expectations, leaving them with a negative feeling toward your store.
7 Strategies to Beat the Average 30% Return Rate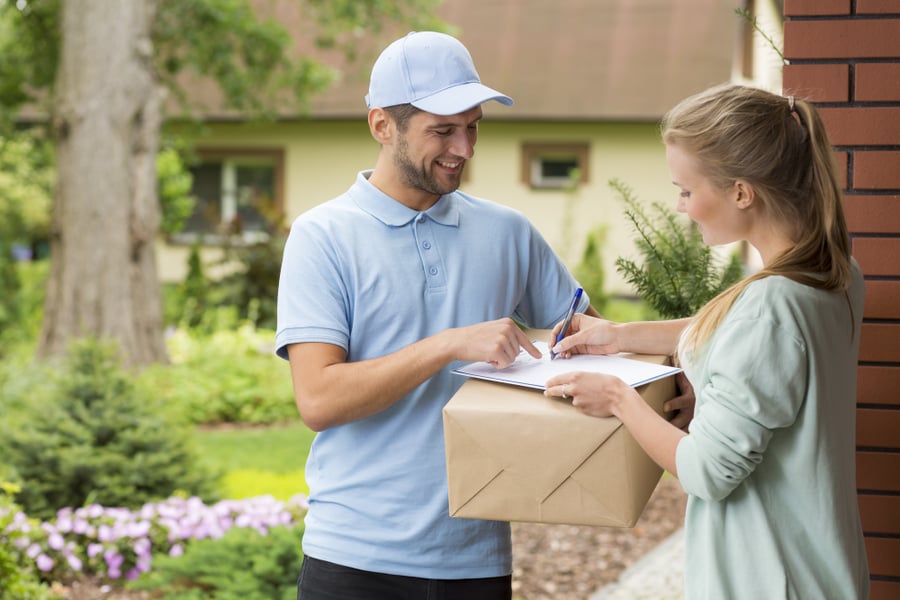 Keeping the 4 R's of Returns in mind can significantly improve your bottom line if you're able to find ways to lower your return rate. While not every return is going to be within your control, such as a shopper buying the wrong size, maintaining a tight grip on what you can control is guaranteed to deliver results. Here are a few strategies you can implement to reduce the occurrence of order returns:
1. Clarify Product Information
A huge part of the online shopping experience is having helpful and clear product information.
In fact, 22% of returns occur because the product doesn't have the same appearance in person that it did on the website.
Here are some ways that you can provide clarity around your product detail, avoiding returns altogether:
Have multiple photos that make it easy to see the details of the product
Dedicate time to regularly check for accuracy on product specifications
Create videos that show the product in action, or even help to put sizing in perspective
Include helpful charts for sizes for online clothing stores
Have close-up swatches of all color variations and clarify naming conventions so users don't accidentally choose the wrong option
2. Minimize Potential for Error in Product Packing
A slightly more frequent reason that shoppers return products is because they received the wrong item altogether. In fact, this error makes up 23% of e-commerce returns, and can be avoided by putting a few systems in place with your fulfillment facility.
Talk to your fulfillment company about labeling options for your inventory. To ensure accuracy, it's helpful to label all of your products with size, color, etc. A clear, large print can prevent contractors from misreading labels and choosing an incorrect item.
Additionally, have a discussion about ways to implement quality checks and robust scanning processes to catch errors. Multiple checkpoints, while they may take slightly more time to get an order out the door, can save a lot of headaches for you later down the road.
3. Ensure Quality Packaging
Is your packaging protective and premium enough? It is extremely important, especially if your product comes with a higher price tag, that it arrives without damages. 20% of products are returned to vendors because they were damaged during shipment.
Talk to your team about including dunnage and protective wrapping to help protect your product from wear and tear on the journey from your facility to the customer; and experiment with ways to continually improve this aspect of your business operations.
4. Correct Shipping Levels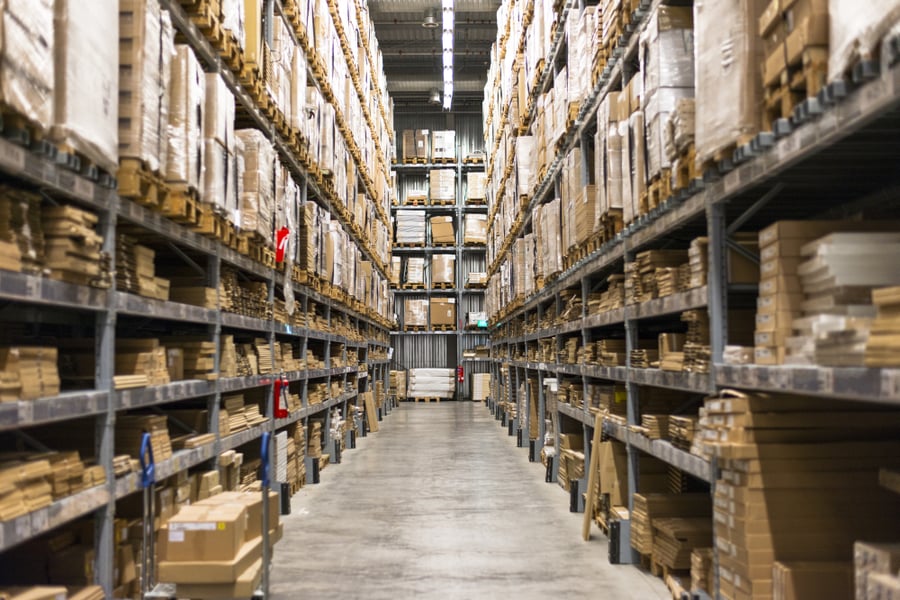 Purchases that arrive later than expected are destined to be returned, so having accurate and clear shipping options available is important. Nothing is more frustrating than purchasing a product online for a particular occasion, it not arriving on time and having to go to Plan B.
While some factors, such as weather delays or customs, cannot be as well-anticipated, a way to get ahead of returns due to late arrival is to enable regular audits of your current shipper. When conducting these audits, or speaking with your shipping company, ask the following questions:
Is there real-time order tracking?
Is the order tracking accurate?
Has there been a recent uptick in late or delayed shipments?
How often do they lose or forget orders?
What is the rate of damaged deliveries?
Keep in mind that transparency with shoppers goes a long way. Ensure that your e-commerce platforms can easily integrate order tracking URLs with orders so shoppers can track the status of their shipment. Often times if they have access to the information and know the general time frame of their delivery, they will be more lenient if there is a delay in shipping.
5. Post-Purchase Customer Service
Though there isn't always a lot of human-to-human interaction during the e-commerce shopping process, having an excellent customer service experience after a purchase can take you a long way with customers, and can reduce the likelihood of returns.
After the customer has made a purchase, send them an email that includes helpful tools and information such as guides to using the product, a link to videos, downloadable instructions, and a list of frequently asked questions. This will show them that you understand the questions they may have, and want to help them get the best use out of their order.
In addition to having information readily available, make it simple to get in touch with you. This can include everything from the prominent presence of a phone number on your website and emails, to a live-chat feature or text line for customers to quickly send simple questions about their order.
Lastly, it's important to be easily accessible on other channels, such as responding to questions on social media or reviews on business listings.
6. Rethink Your Return Policy
Each industry and company is different, so you may want to take a look at the policies you have in place for return timeframes and restocking fees to see if it can positively impact your rate of return.
It's possible that your return window is too wide, and your customers are taking advantage of it. Consider shortening the return time for items that are on sale or discounted, as your margins are already lower on them.
Many companies have a restocking fee that is taken out of the refund on a product, which you may want to implement. This is especially helpful on large, expensive, or complicated items that are more difficult to resell.These policies may help you to narrow your audience to serious shoppers by discouraging users to buy on impulse.
When making these changes, it's important to have this information readily available and communicated prior to being purchased to prevent customer frustration.
7. Keep Track of and Assess the Data
One of the best ways to prevent returns is to truly understand your business, your products, and the reason your customers are returning them.
Is your product photography inaccurate on a particular product? Is the sizing off? Are there defects in the design? Is the quality not living up to expectations? The only way to know is to talk to your customers.
The most valuable lessons learned are by those who stop doing business with you, so encourage your customer service team to keep an open line of communication and gather information about why a return is being made. You can also use a call tracking system like CallRail or DialogTech that records inbound customer service calls and listens back to them. This allows you to take an inventory of frequent reasons for returns, and as a bonus, can help with future training.
On a regular basis, sit down with your fulfillment department, customer service, product development, and other key players to discuss trends for returns and talk through solutions in order to prevent them from happening. Using data and reviewing products that are receiving complaints can help you identify quality issues and optimize your fulfillment process.
Image Credits
Main image - photo courtesy of ID 76810601 © Kantver | Dreamstime.com
Delivery image - photo courtesy of ID 79371297 © Katarzyna Bialasiewicz | Dreamstime.com
Warehouse image - photo courtesy of ID 27008957 © Tonny Anwar | Dreamstime.com