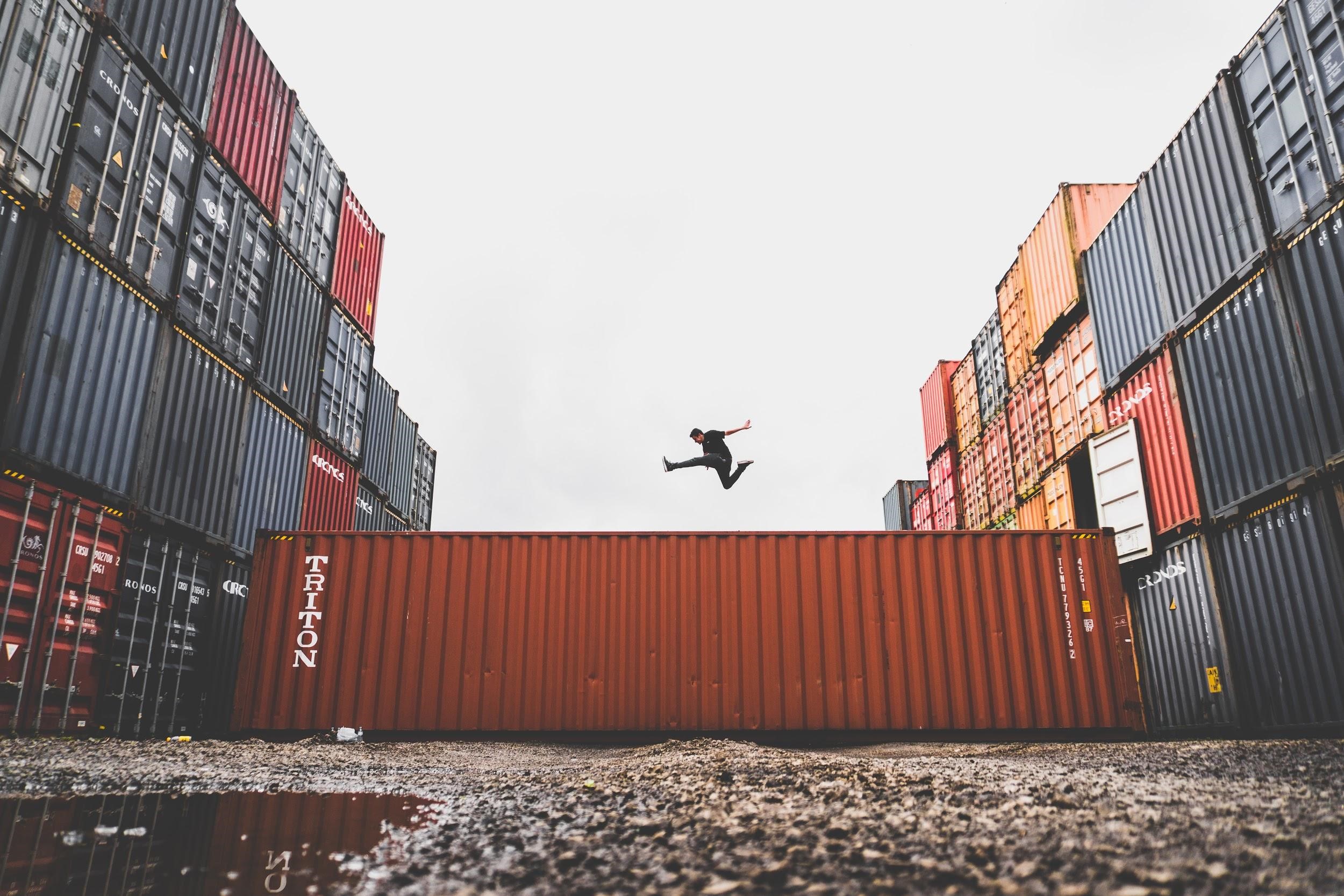 When you're running an eCommerce store, you want to scale your operations. After a certain point, though, you won't be able to efficiently fill orders on your own. It's simply too much work. The act of filling orders takes you and your employees away from what's most important - growing the business.
For that reason, many business owners outsource order fulfillment to a fulfillment company. Fulfillment companies take care of day-to-day tasks associated with shipping so you don't have to worry about them.
Knowing which fulfillment company is right for your business can be difficult. There are a lot of factors which you must consider. To help you get started, here are 15 must-have features to consider when selecting a fulfillment company.
1. Shipping Speed
When evaluating fulfillment options, one of the most important criteria is shipping speed. Some fulfillment companies need lead time in order to fill orders - it could be a day; it could be a week. In any case, the fulfillment company's lead time leaves your customers waiting, not only for the time it takes to actually ship the goods, but also that lead time as well.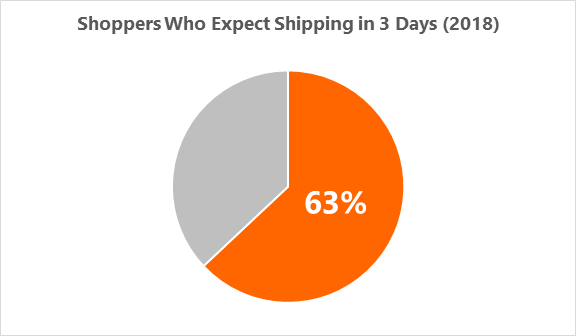 According to a consumer study by Kibo, 63% of online shoppers expect three-day delivery. Speedy delivery has changed from being a special feature to delight customers to a basic expectation. Failure to meet this expectation can leave customers dissatisfied and can reduce the probability that they return to your store.
2. Customer Service
Shipping is really complex because of the amount of steps involved. It's broken down into separate processes, though no individual step is terribly complicated. Inventory is put into a box and a shipping label is applied. A carrier like UPS, FedEx, DHL, or the USPS takes the package after it's fully prepared for shipping. After carriers take packages, they bounce around from hub to hub until they finally reach your customers.
Again, no individual step here is complicated. It's simply that the sheer number of steps in the shipping process leaves a lot of room for error. Things fall apart sometimes. Packages are sent to the wrong location. Items break. It happens sometimes inevitably and through no fault of anyone in particular.
This doesn't make the customer feel better, though. For that reason, you need to confirm that your chosen fulfillment company has excellent customer service. If you need to resend orders, take returns, or get to the bottom of complex issues, you need someone you can call.
3. Volume Discounts
Part of the magic of outsourcing to a fulfillment company is that they can negotiate discounts on your behalf. Packing supplies can be purchased in massive quantities, postage can be ordered at a substantially reduced commercial rate, and so on. In fact, outsourcing fulfillment might even reduce your expenses.
All this is to say that you need a fulfillment company who is willing to pass on savings to you. As you begin to ship more orders - 500, 1000, 2000, etc. per month - you want to make sure that the cost to ship per order is trending down.
4. Pick and Pack
In an orderly world, every item would go into its own box with its own label to a unique customer. Our world is not quite that simple, though. For reasons ranging from cost to sustainability, we need to package multiple items in the same box to the same recipient sometimes.
There is an entire service dedicated to this: pick and pack. Pick and pack services involving picking items from different parts of the warehouse and packing them into a single box. Nearly every fulfillment company provides pick and pack services. It's absolutely necessary to check the prices on pick and pack services before committing to a fulfillment company, though. This can save you the hassle of hidden fees in the long run.
5. Fulfillment for Crowdfunding
Crowdfunding campaigns are becoming an increasingly common way to raise funds for business. However, not every fulfillment company is equipped to handle the unique challenges of filling orders for a crowdfunding campaign. In particular, all orders for a crowdfunding campaign need to be shipped at roughly the same time. There may or may not be a need for warehousing after the initial shipping is completed.
If you intend to raise funds through crowdfunding, make sure your chosen fulfillment company provides crowdfunding-friendly solutions for you.
6. Packing Slip Customizations
When you open up packages from different online stores, you often find a piece of paper in the box detailing exactly what's inside. This is the packing slip.
While the packing slip is often a utilitarian paper intended to rattle off items and quantities, it doesn't have to be this way. With a little bit of creativity, the humble packing slip can become useful marketing material. If your fulfillment company provides packing slip customization services, then you can easily do this with your business.
7. Marketing Inserts
Along the same lines as the above, many fulfillment companies will insert marketing materials into boxes for you. This way, you can let people know about discounts, special offers, new product lines, and more. When people are unboxing products, they tend to be excited, so this is a great time to upsell!
8. Warehousing
Every fulfillment company will have a warehouse; it comes with the territory. However, if you think you need to store goods on a long-term basis, you will want to do some further analysis. Figure out how much storage space your inventory will take up and then figure out what the cost to store it is. A warehousing fee will be charged to your account monthly based on how much space you're using. You want to make sure there are no nasty surprises when the bill comes due.
9. Inventory Management and Control
One of the benefits of outsourcing to a fulfillment company is that you never have to handle your own inventory. The trouble with that, of course, is that you never handle your own inventory. It's very easy to lose track of what you own!
Look for a fulfillment company that provides neat solutions for managing and controlling your inventory. While you can manage your inventory levels on a spreadsheet or Quickbooks, it would be far better if inventory were managed automatically by the fulfillment company. You can then access software to see what your inventory levels are and let the fulfillment company know about inbound shipments.
10. Customs and Importing Guidance
One of the easiest places to go wrong when it comes to shipping happens before shipping. Before you can fill orders, you have to receive inventory. Often, that inventory comes from overseas. That means it has to clear customs and go through complex international freight forwarding processes.
Many fulfillment companies do not deal with customs, importing, or freight forwarding. They won't call people to put your inventory on a seafaring vessel. They won't call the trucking company to pick up pallets at the airport.
This isn't a bad thing, and that division of labor is part of what keeps costs low when it comes to order fulfillment. However, the fulfillment company should be able to answer basic customs and importing questions. If they can't answer your questions, they should be able to send you to an industry partner who can.
11. Returns Management
Sometimes, your products have to go back to the warehouse. Maybe your customer didn't like their order. Maybe it arrived damaged. In any case, a fair amount of orders will end up going back to where they came from. Ask your chosen fulfillment company how they will handle returns.
12. Kitting
Remember how picking and packing involves taking items from different areas and putting them into a single box? Imagine if you were running a sale where items were consistently bundled together. Ideally, you would want to pick and pack in advance.
That is where kitting comes in handy. Kitting is essentially picking and packing boxes in advance. That way, when common bundle orders come through, you can ship them quickly. Kitting is often cheaper than pick and pack because it involves preparing in advance.
13. Labelling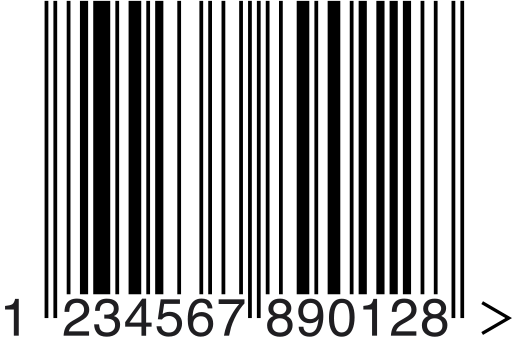 Barcodes are the language of the supply chain. Nearly every single item you order from any store online will have a barcode somewhere. This allows computer systems to automatically maintain inventory levels, among other very useful functions.
What happens if you forget to include a barcode, or other important label, on your item? With some fulfillment companies, you would be out of luck. However, many will print and apply labels for you at a marginal extra cost. This can save a lot of inventory that would otherwise not be able to leave the warehouse.
14. Inventory Auditing
Even if you have the best inventory control system in place, you need to perform manual inventory auditing sometimes. This can help you find errors in the inventory control process and it allows you to maintain accurate records for tax purposes. Ask your chosen fulfillment company if they provide manual inventory auditing services.
15. User Interface
Last but not least, you'll be communicating with your chosen fulfillment company through electronic means. At the very least, you will need to send orders by email. On the other extreme, you can integrate your shopping site with the fulfillment company's systems. By doing so, you can automatically send orders.
No matter what, though, you want to make sure you can easily send order information and manage your inventory. Research the software or application you will be using to communicate with your fulfillment company. Confirm that it is something you can really see yourself using in the long term.
Why does all this matter?
If you sell physical products, order fulfillment is a critical part of your business infrastructure. Once you reach a certain level of sales, you'll want to outsource fulfillment so you can focus on other matters, like selling more. However, you want to make sure your inventory is in trustworthy hands.
From shipping speed to services provided, from customer service to pricing, you need to be comfortable with your fulfillment company. By providing this list of 15 must-have features, we hope to better inform your research process.