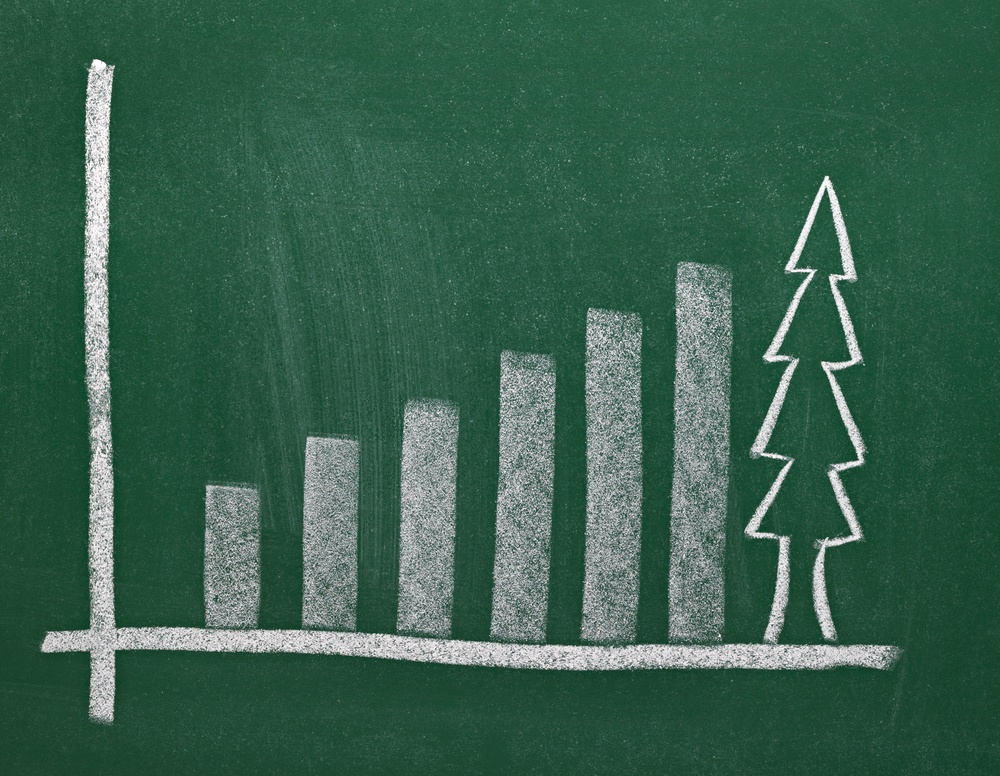 As the holiday season approaches, ecommerce merchants are gearing up to make most out of the opportunity. But will this year's sales meet our holiday expectations?
We are optimistic about this year's holiday season. Despite the gloomy state of global economy, ecommerce sales have shown growth over the past few months. MasterCard Advisors' Spending Pulse report estimates ecommerce retail sales to grow at 12-14% this year compared to last year. All signs point towards yet another windfall holiday season for ecommerce retailers.
"Overall, price-conscious consumers will shift more of their gift spending budget from stores to the Web in order to take advantage of specific features that make it easy to compare prices and find good deals on the Internet," according to Jeffrey Grau, senior analyst at eMarketer.
So, how should online merchants prepare for the holiday season?
Explore new sales channels
Most of the readers of this blog are already selling via their own webstore. While your webstore will always be your primary sales channel, you should also pay attention to secondary sales channels such as the Amazon marketplace. With 1.5 million visitors every day, selling on the Amazon marketplace can bring great exposure to many small/medium sized merchants. Amazon offers two ways to gain exposure - Amazon product ads, and Selling on Amazon market place.
Be efficient, be agile
Once you identify the right channels for selling your products, the next step is to streamline all your operations so that you won't be overwhelmed with sales coming in from different places. A good order management system that can aggregate orders across 3dcart and Amazon can greatly improve your efficiency and let you experiment easily with these new sales channels. Having an efficient business operation can go a long way to improving customer experience. Customers love to be delighted with prompt delivery and regular updates of their purchases. This translates to happier customers, better seller rating, repeat purchases and more sales!
Develop a holiday marketing plan
All successful business owners are also great marketers. You should create a marketing plan specifically to address the next few months. Write blog posts that are optimized for the long-tail of holiday-centric keywords Develop promotional landing pages that are designed to target holiday traffic. Send holiday marketing emails and use lead nurturing Monitor and promote your brand and products in social media with holiday keywords, If you use pay-per-click campaigns, then set your daily budget limits to account for the spike during black friday.
Learn from the past, prepare for the future
You can't predict the future, but you can be prepared for it. The best way to be prepared is to learn from last year's experience. What were the best and the worst parts of last year's holiday season? Did you run out of stock on high selling items? Did you overstock on slow moving items? Were you staffed enough to deal with the holiday rush? Did you get all the orders out on time? Learning from last year's experience will help you avoid the same mistakes this year.
Know your Pareto
80% of your sales will come from 20% of your products. So, you need to know what your top selling 20% products are. A good inventory management software will let you easily identify these products and reveal significant insights about them. Using your historical sales information, and a good inventory management software, you can identify the best selling products and the slow moving products for the holiday months. For the best selling products, based on last years sales numbers, you should prepare a sales forecast. Again, the point is not to be exact and accurate, but to understand the most likely outcome and be prepared for it.
Stock up in advance
If you fill orders from your own warehouse, then stock up your warehouse with the right quantity in advance. This means, you need to communicate the restocking purchase order to your supplier/manufacturer early. And you need to make enough physical space in your warehouse to deal with the additional stock. And most importantly, you need to free up enough cash to pay for the increased inventory.
Dropshippers beware
If you are planning to dropship your best selling products, then talk to your supplier in advance and reserve inventory for your orders. Because the last thing you want to happen is for the orders to come in and the supplier to run out of stock. Customers are particularly sensitive to backorders during holiday season because many of the holiday purchases are gifts. If you take an order and are unable to fill that order, you are going to be dealing with extremely unhappy customers leading to a poor brand image. So merchants who rely heavily on dropshipping need to be even more careful during the holiday season.