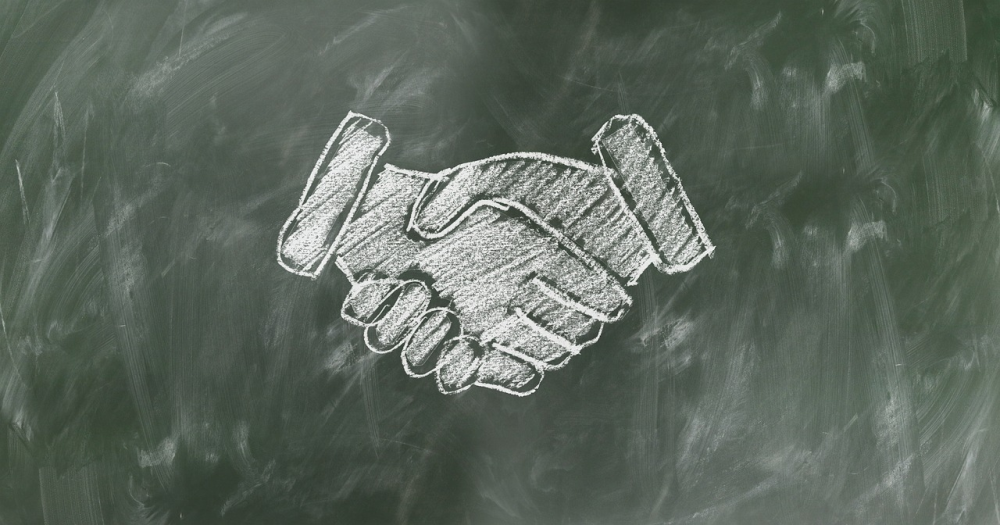 In today's world, eCommerce stores steal the show. In fact, they are popular by all ages, and tend to do really well even with their brick and mortar store fronts still around.
Part of the reason is because of word of mouth marketing. You see, everyone is always online and they are always sharing something. An eCommerce shop can use this existing behavior and can thus have multiple channels of promotion.
But, just because the channels are there, it doesn't mean word of mouth will flow on its own. A referral program can help amplify these channels and get word of mouth flowing (aka business promotion opportunities). Which is why many eCommerce businesses have found that after implementing some sort of rewards program, they can get their word of mouth to pick up.
You may be asking yourself, is word of mouth of mouth really worth the extra work? Well, let's put it in perspective. Running a program to get word of mouth to occur, isn't as difficult as it may seem. And after you've already put in work to get your business up and running, wouldn't you want to set it up for success anyway?
Let's take a look at a few referral marketing statistics that prove how powerful of a channel it is for word of mouth.
As you can see getting referrals can greatly help your eCommerce business. And if you're just starting your online store, you'll find that referrals can help you get ahead of the competition. After all, a recommendation from a friend is far more valuable than any other form of advertisement.
In order to get referrals, you need to create a referable business. The first part of getting referrals is to delight your customers. After all these are the people who will be sharing you. Making customers happy should be the goal of all businesses, yet some businesses still fail at bringing in quality leads, like referrals.
There are some things your eCommerce store can do, however, to help nudge customers to refer. Here they are.
1. Great customer service
It's no secret that customer service is key. Though an eCommerce store might not have very many direct interactions with customers, it's still an important factor in creating a happy customer base.
Between emails, in-app chat, FAQ's, knowledge bases, and phone calls, you have a variety of ways to provide grade 'A' customer support. The thing with most eCommerce stores, however, is that when a customer does ring in to talk, it's usually because they have a concern to deal with.
This is your chance as an eCommerce store to deliver exceptional service, and de-escalate a customer. No matter how irate they may be.
But, why is this important? Well, word of mouth travels fast, and you better believe an unhappy customer is more likely to share their bad experience with you than a good one. So for the sake of your online reviews and word of mouth, give good customer service when you can.
2. Go ahead and just ask for a referral
Because you're an eCommerce business you have plenty of touch points to gently nudge a customer to refer. Plus, in today's online world, you are already much more shareable than most other businesses.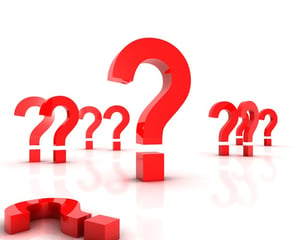 You have the opportunity to get customers to create user generated content - which is huge, and it acts as great advertisements on your behalf. All of which helps bring in customer's friends, family, and social media followers.
Another way to get them to share and refer is to just ask. You can do this by hosting a referral program and asking them to share your message. Or by asking them to show off their new digs (and tagging you), like an influencer program. In either case, you'll get your name out there, while developing brand awareness, trust, and a referral base.
Some easy ways to ask for a referral are:
Ask via invoice. Your email receipts are great ways to remind a customer to refer and share your product. Add in a fun image and a few instructions, and bam, you have a word of mouth advertisement aimed directly at a target market.
Create a pop up. Use this sparingly, especially if you already have a pop up on your site. But, asking for a referral as soon as a customer logs in to their account or on a confirmation page can be a great way to remind them and get them to refer.
Ask on social media. Your customers are already there. And if you interact with them regularly, you'll find some true fans. So use it as a platform to ask for referrals too. You can also promote your referral program here to get more people to sign up and start referring.
3. Delight your referrals too
Your referrals need a little love too. These people barely know who you are, so you have to make sure you're providing them with a reason to stick around in the first place.
If they don't see the value in shopping with you, then they likely won't convert to be a customer, and you'll have lost a referral.
So be sure that you introduce yourself and let them know who you are. You can do this by providing your customers with a quick introduction message.
You've probably seen an email receipt that reminds customers to refer. It might say something like "Introduce us to your friends!" Or "Give 15%, Get 15%" and link to a landing page. On this landing page you can provide a couple ideas of what your customers can say. If you use a referral software, you can even create predefined messages that can be shared on social media and via email! The point is to make sure your new customers (the referrals) know who you are.
4. Use an Incentive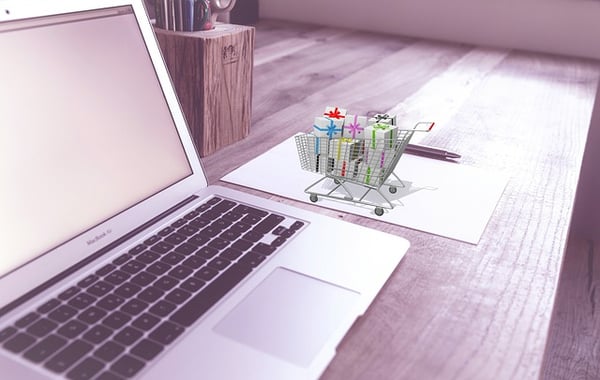 Yes, your customers may already love you. But, that doesn't mean they are going to automatically refer. Sometimes they need a little coaxing to get them to act. Offering them a small incentive can be just what they need. Store credit is a great incentive for an eCommerce store!
Your customers aren't the only ones who might need a little nudge. You should incentivize your referrals too.
You read that correctly. Just as you can persuade a customer to refer, you can persuade their referral to shop with a small incentive.
5. Create a landing page
Oftentimes eCommerce stores will just plop the referral onto their homepage and won't provide any sort of message to their new lead. This can cause confusion and cause the referral to abandon the website.
So if your customer invites their friend via a link, make sure the new customer knows what's going on once they click the link. They should know who you are, and what you do. To make things easier, if they decide to click on the link provided to them, make sure they are certain of any attached incentives or steps they should take, through a landing page or a pop up message.
6. Remember to say thanks
Make sure your customers feel appreciated. You probably already say thanks when they purchase something. So why not also tell them if they send you a referral too. You can easily track referrals with cookies, referral software, or assigning customers a unique referral code.
A referral is like a compliment. Customers don't have to refer anyone to you, therefore, when they do, they are doing you a huge favor. If you let them know their efforts are appreciated, it could prompt more referrals to happen! Besides, everyone likes a little validation.
7. Personalize the experience
We live in an automated world. So sometimes, we let personalization pass us by. Fortunately, marketing automation software has enabled us to put character back into automated experiences.
If you can help it, try to personalize where you can. This is incredibly important for your new customers and referrals to see.
You should at least try to use names. You can do this by making the referral message as personalized as possible. Use the customer's name, so that the referral can familiarize themselves with who and why they are being sent the message.
8. Start a referral program
Starting a referral program can help you accomplish all the ideas listed above. Plus it will make tracking referrals so much easier. You'll be able to note who referred who, and who needs to be rewarded. You can make it even easier by utilizing a referral marketing software. Which will automate each step of the referral process from invite all the way to incentive, and track the entire process.
If you have a proper referral program put in place, you can provide customers with some referral program literature too. Plus, you'll have plenty of resources to promote and share about your program. Meaning people will know you want referrals, and they will know how to give them to you. It's as simple as that.
Summary
As you probably see, getting referrals means you have to make yourself referable first. As an eCommerce store, you have the perfect platform for running a referral program. Not to mention, you have the advantage of turning people into repeat customers by offering an incentive (like store credit) to those who refer.
Getting referrals does take a little bit of work. But, you'll find that a lot of the processes can be included in your existing automations, and once you get referrals coming it you'll see it's worth the effort.
---