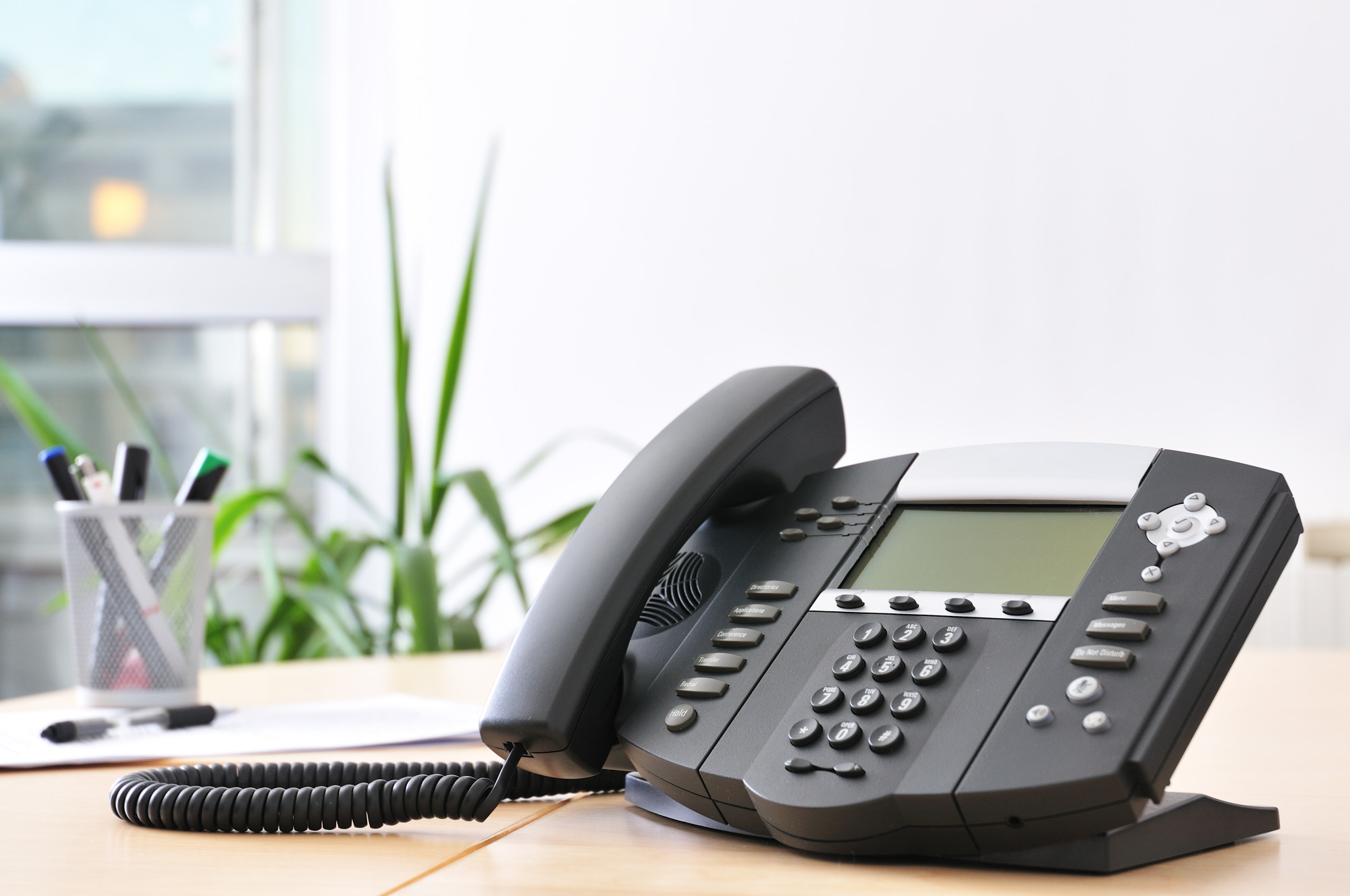 Businesses large and small depend almost entirely on their phone systems.
These business phone systems support more than just a large network for inbound and outbound calls. Most of these systems are VoIP-based phone systems with cloud hosting options. This enables a more affordable and scalable solution that supports collaboration between employees. This collaboration can also be done through several applications. It also provides you and your employees with the capacity to work outside of the office.
The benefits of installing a VoIP-based phone system include saving money, allowing for better customer service, increased productivity and the maximization of the overall efficiency and collaboration among teams. In this article, we're going to talk about what to look for in a business phone system and the best business phone systems on the market today.
Keep reading to learn more.
What to Look For in a Business Phone System
Whether you're looking for an office phone system for a small business or a larger corporate enterprise, your immediate needs will be similar. The nuances all come down to the context and volume of inbound calls your company can handle. They also depend on the size of your workforce, and the type of organization you're running.
When a company describes themself as "feature-rich", it means they offer a long list of features. This includes everything from caller ID to application integration. Each company will differ in terms of its included features. Some offer basic features with each plan while others offer them a-la-carte. This is also what separates small business phone systems from enterprise systems.
The best business phone systems, in general, will offer the following features:
Caller ID which allows your customers to know that it's you calling and not a telemarketer or scam artist. Of course, caller ID works both ways so you and your employees know who's calling as well.
Call Forwarding which allows you to have your calls forwarded to your cell phone or another smart device if you're out of the office. Call forwarding is essential to the small business phone system since you'll probably be working on the go a lot.
Auto Attendant which is like a digital secretary. It'll help customers self serve and be routed to the appropriate extension. The auto secretary is good for a higher volume of calls and can utilize a call-back service so customers don't have to wait on hold
Hold Music or messages that keep your customers entertained while on hold. Just be sure to skip the daytime talk show soft Jazz.
Voicemail which allows you to manage calls when you're not available on any device. The voicemail feature also conducts voicemail-to-email transcription. This is so you can read your messages and not have to worry about deciphering and taking notes.
Application Integration which is essential for syncing your CRM management software. This is especially important for businesses that deal with a high volume of sales. Make sure the app integration is universal. Your employees will likely have different smart devices.
Conference Calling which allows for digital meetings of more than two people. These can be strictly voice meetings or webcam meetings.
Number Porting and Toll-Free Numbers. Providers should let you choose between toll-free and local numbers. Especially if you're conducting business internationally. You don't want your customers charged for long-distance calls. Number porting allows you to transfer your phone number rather than change it. This saves you time and your customer base when switching locations.
Speed Dial which is self-explanatory, but necessary to allow for quick outbound calls.
Call Recording which allows the automatic documentation of each call to use as a reference. It also makes for a great training tool for new employees.
Other important features of business phone systems and call center software may include virtual faxing, SMS text messaging, and Hot Desking.

Though many apps like RingCentral provides all such features, but there are still more factors that need to be checked. Pricing and their customer support are a few of them. This is the reason for why sometimes you should consider RingCentral alternatives also. Therefore, before making your choice, assess the needs of your business as well as your employees.
The Best Business Phone System Providers
There are quite a few phone system providers to choose from. This can make it difficult to choose between business phone systems. You want to make sure it will suit the needs of your employees, customers, and overall business operations. Here are our top picks for the best business phone systems on the market today: Here are our top picks for the best business phone systems on the market today: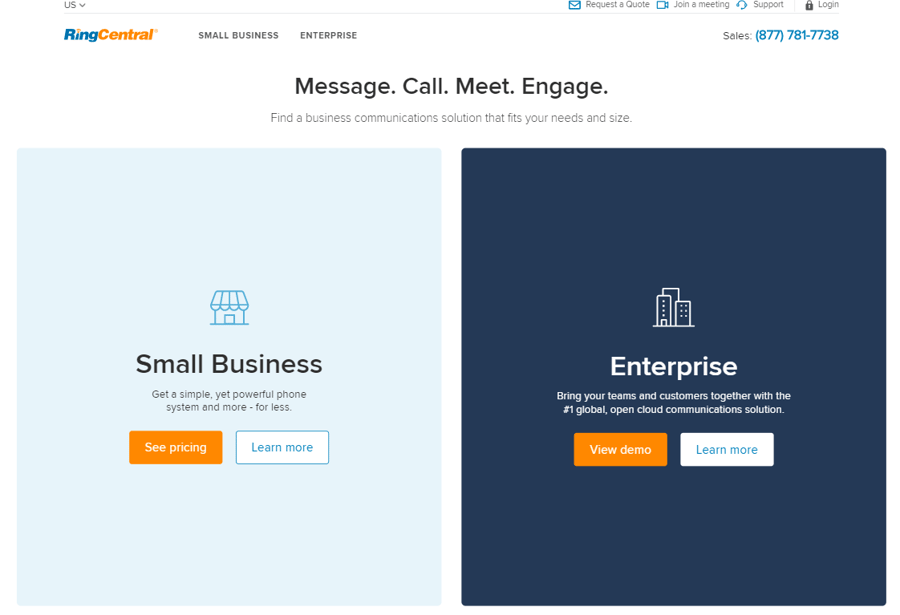 RingCentral is one of the best small business phone systems. They have four plan options that start at $29.99 per month, not including headsets. They're a great option for small businesses that want VoIP service with a hosted private branch exchange (hosted PBX) and call center tools. All plans include unlimited calling and SMS messaging, toll-free minutes, and mobile apps.
They're most basic plan covers up to 10 users, which is perfect for in-office start-ups. Their higher-level plans offer integration applications such as Zendesk and Salesforce. They also offer more features including automatic call reporting and predictive dialer. RingCentral has received a lot of positive feedback regarding its easy to use interface and robust features. They also offer the opportunity to scale up and down as needed with ease.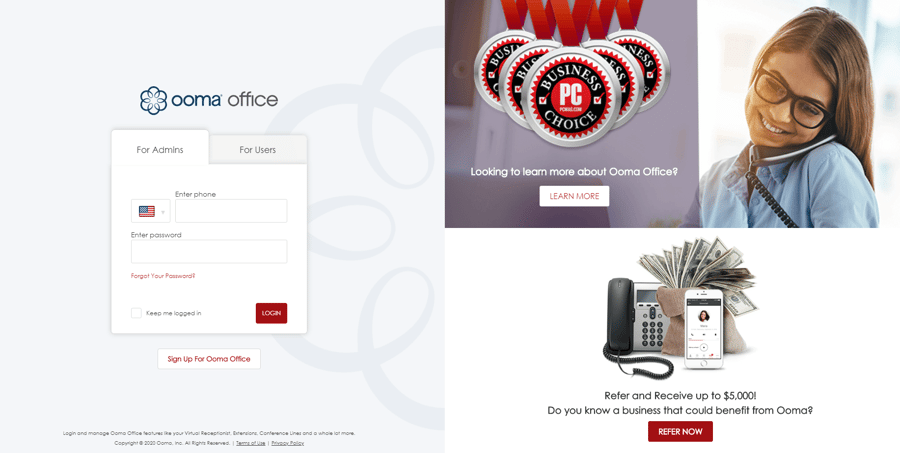 Ooma Office is a great option as far as small business phone systems go. They offer one affordable and comprehensive plan beginning at $19.99 per month per user. Their general features include unlimited calling in the United States and Canada. This also includes three-way conferencing. They have a range of office and mobility features as well. Those features include voicemail, a virtual receptionist, call transfer, hold music, call forwarding, smartphone apps, caller ID, toll- free numbers, and more.
Ooma Office has received a lot of positive feedback. They offer a one-plan option and robust features. The only downside to the company is that its hardware costs aren't included in its plan. There have also been some complaints of dropped calls. Overall, Ooma Office is very beneficial to small companies that serve a variety of industries.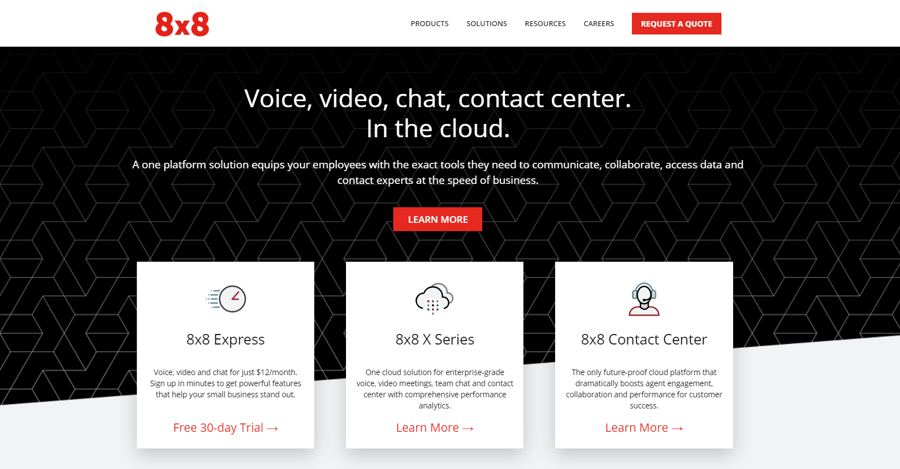 8X8 is the best business phone system for companies to have a high volume of international clients. Their plans range from $25 to $55 per user per month. Each plan includes unlimited domestic calling and unlimited international calling in specific sets. They also include a CRM integration feature in their most basic plan.
Their higher-level plans include mobile apps, call recording, an auto-attendant, and outbound predictive dialer, and calling for up to 47 countries. The highest level plan also includes post-call surveys, management analytics, and other features that track employee and company performance. This makes 8x8 a great business phone system for those who want to monitor their company's daily and overall progress.
While many customers feel that 8x8 is a bit pricey, they've given positive feedback in terms of the company's quality features and customer service team.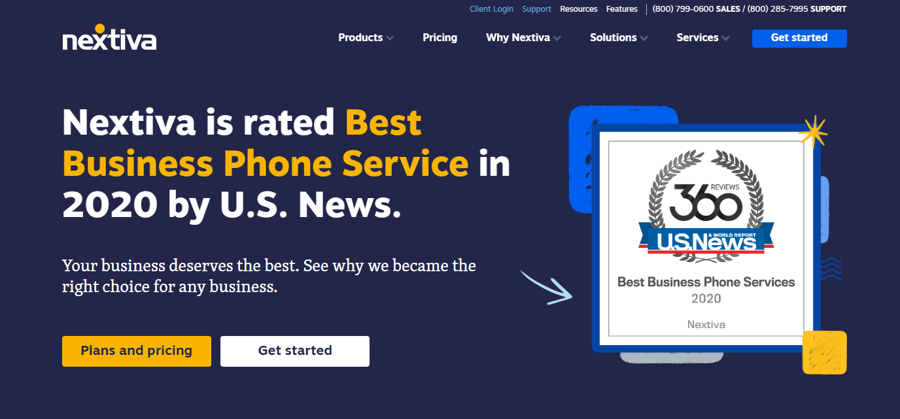 Nextiva is one of the highest-ranking business phone systems out there. It's affordable, starting at $19.95 per month and per user, and has all the features that businesses small and large could need. All Nextiva plans come with unlimited domestic calling, free phone numbers, voicemail and fax, and free number porting.
The more feature-rich plans include team collaboration tools, conference bridging for up to nine people, call recording, and Nextiva Anywhere. Nextiva Anywhere is a feature that allows users to make and receive calls from any device, anywhere—all using one number.
Users have reported that Nextiva is east to learn and use with good customer support and excellent call quality. It's the perfect solution for business owners with remote team members.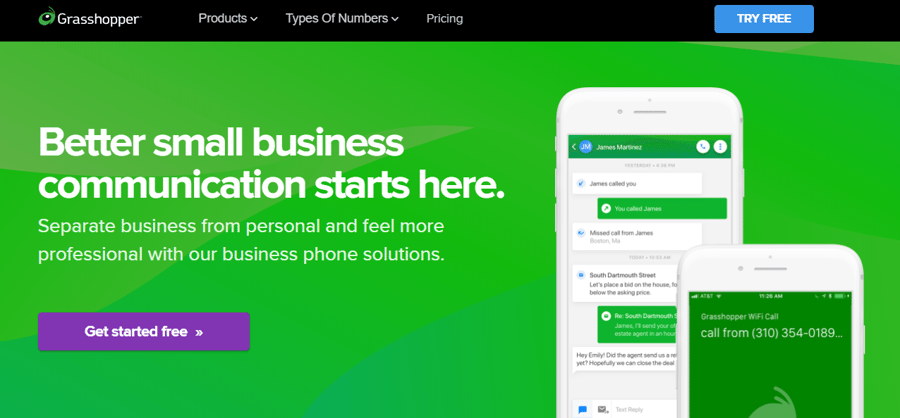 Grasshopper a small business phone system designed for the solopreneur and small business owner who wants to have a competitive advantage. Pricing for Grasshopper begins at $29 and can range up to $89 per month depending on the amount of phone numbers and extensions you need.
All plans include features like domestic calling, an auto-attendant, voicemail, voicemail to email transcription, faxing, call forwarding, toll-free numbers, vanity numbers, custom greeting, and SMS messaging.
Potential customers are drawn to Grasshopper's affordable plans, features, and ease of use. Unfortunately, there is talk about dropped calls, which could negatively impact day to day business.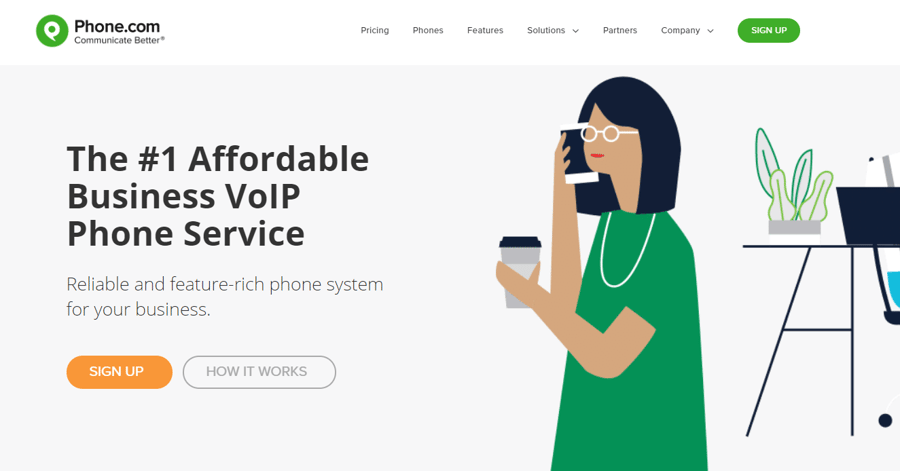 Phone.com is another fairly-priced business phone system that offers three service plans. Their pricing ranges from $29.99 to $59.99 per month. Their features include unlimited calling to select countries outside of the United States, faxing, and SMS messaging. They also have a full range of add-on features allowing you to customize each of their plans.
Phone.com has received a lot of positive feedback for its affordability and optional features add-ons. This small business phone system company is perfect if you plan on dialing and receiving a lot of international calls.
Choosing the Best Business Phone System
As we've mentioned, choosing between phone systems comes down to your needs as a company and the needs of your employees. Business phone system features can enhance your everyday communication. They can also keep your offices running efficiently and smoothly. As long as you choose the phone system that fits your needs and price range, it will only add value to your business.
Speaking of communication, we offer eCommerce strategies via software for your online business.