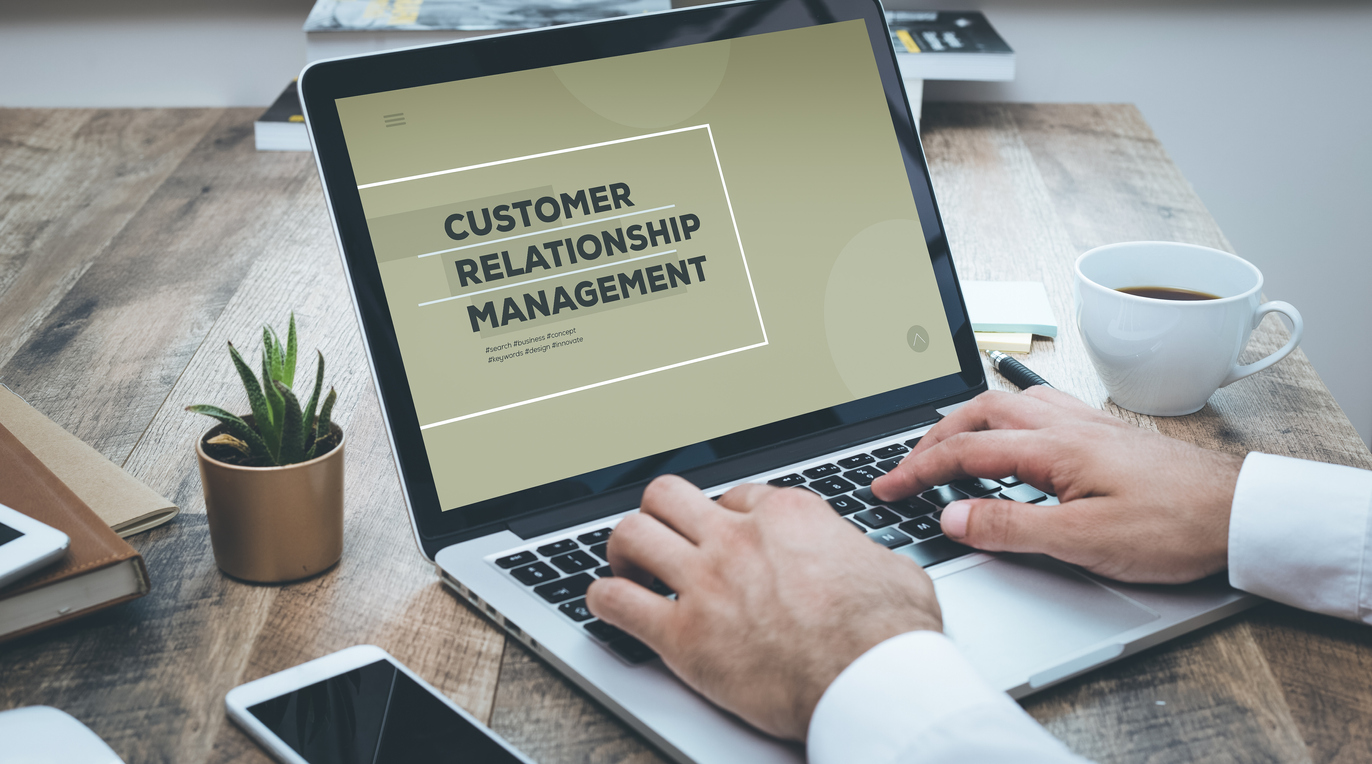 At the core of every online business is its customers. Because the nature of eCommerce is entirely virtual, it's vital that you go above and beyond to cater to every customer on as personal a basis as possible to make up for the lack of physical interaction. This is where customer relationship management comes in: by combining your customer's behavioral data with their order history, you can put a face to every transaction and communicate to them with that advanced knowledge.
While you very well can reach out to every customer with manually gathered information, employing the use of CRM software automates and streamlines that process. So, today we'll be going through the basics of eCommerce CRM software, and the top picks that you should consider integrating with your online store.
What is eCommerce CRM Software?
CRM, which stands for customer relationship management, is a crucial for online merchants to connect with and retain customers. Using CRM software, eCommerce merchants can better understand and track every step of the customer journey, from the initial visit on your site to their final purchase and beyond. CRM software typically works by connecting to your website (and any other sales channels) and tracking customer's behavior data in conjunction with your order history. The software will then make it simple for you to communicate with, sell to, and support your customers.
Because eCommerce is a much more impersonal form of shopping when compared to typical retail commerce, it's important that your online business goes above and beyond with customer service. Through eCommerce CRM software, you can personalize every customer that would otherwise be a faceless number in your system. Through that advanced personalization, every customer will feel catered to, boosting your retention rates.
Top 5 CRM Software for eCommerce
Now that you understand how important it is for your businesses to manage customer relationships, let's go through some of the most popular CRM software choices for eCommerce websites.

If you're running your online store using the Shift4Shop eCommerce platform, then you may have access to the built-in customer relationship manager. Using the Shift4Shop CRM, you can easily communicate with customers to answer questions, resolve ticketed issues, and much more. Your website's Contact Us page connects automatically to the Shift4Shop CRM, logging all of the received messages into one system. Within the CRM, you can reply directly to all customers using saved replies and dynamic variables for faster responses. Shift4Shop's CRM is completely customizable too: you can turn on a CAPTCHA filter to avoid bot spam, limit the ticket form to registered users only, and more.
The Shift4Shop CRM also makes things easy for your customers, who can see all of their CRM history within their account page; this includes tracking recent orders, an address book, last requests within 30 days, rewards, store credits, and gift certificates. Tickets can easily be resolved for customers by changing their ticket status from open to closed, or any other custom status you've added. If you'd like to utilize Shift4Shop CRM for your online store, then good news: it's available on the unlimited free eCommerce plan.
Pricing
Shift4Shop CRM is available in the free End-to-End eCommerce plan which requires you to use Shift4 Payments for credit card processing. It is also available on paid plans.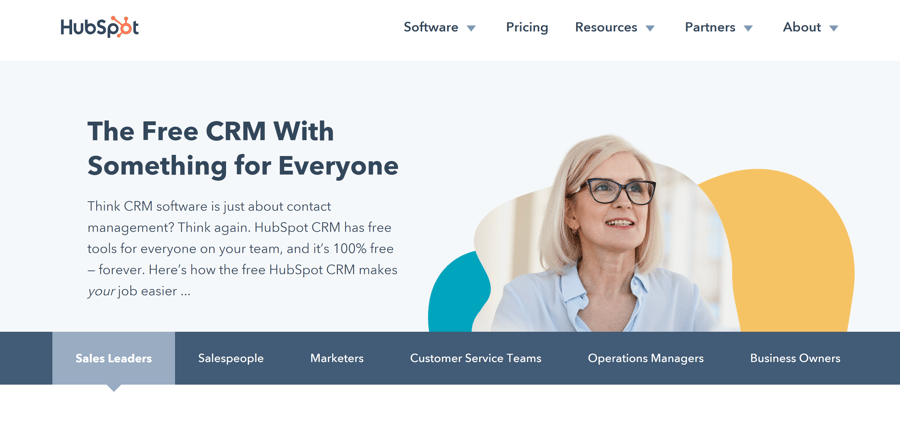 HubSpot CRM is free cloud-based CRM software that makes advanced customer relationship management affordable. Using HubSpot, you can manage and track all of your business relationship touchpoints, including your sales pipeline, customer support tickets and responses, live chat and chatbots, contact website activity, and new prospects visiting your site. HubSpot gives you the ability to add custom forms to your site and email your contacts in bulk through personalized email marketing campaigns as well.
Data is easy to monitor using HubSpot's built-in reporting dashboard, which includes reports on tickets (including tickets closed reports and time to close reports). HubSpot even makes communication within your business easier, by giving you the ability to support your sales team with deals and tasks, company insights, and meeting scheduling. If you'd like more advanced functionality from HubSpot, you can elect to pay for their more advanced services, including the Marketing Hub, Sales Hub, Service Hub, and CMS Hub.
Pricing
HubSpot CRM: Free
Marketing Hub: $50-$3,200/month
Sales Hub: $25-$120/month
Service Hub: $25-$120/month
CMS Hub: $300-$900/month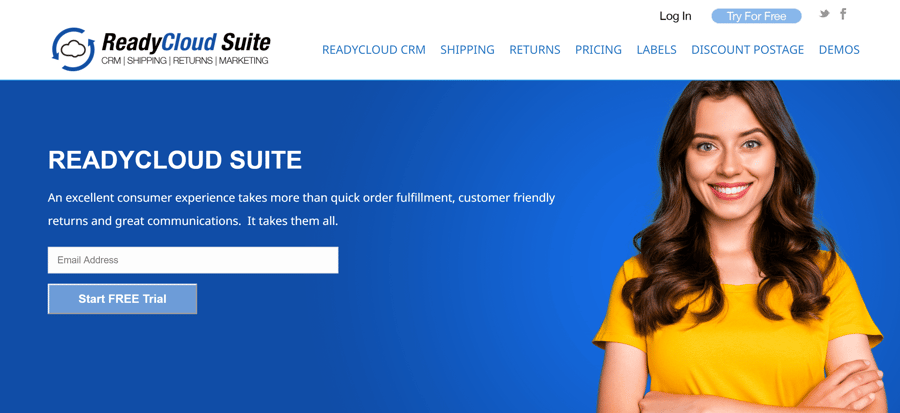 ReadyCloud Suite offers advanced cloud-based CRM software that streamlines your customer processes in a unique way. Mainly order-based, ReadyCloud CRM works by importing all of your order data from across all connected sales channels into their software to create instant customer profiles. These detailed profiles can be tagged to easily keep track of customers by habit, trend, or any other unique factor. ReadyCloud also provides advanced order details for every customer, including shipping timelines, tracking numbers, shipping and returns reports, and more. One of the most unique and useful features of ReadyCloud is its action alerts feature, which allows you to create automated programmable messages that can use almost any set of filters or logic (for order notifications, shipping notifications, etc.).
Email marketing is available with direct integration with Mailchimp and Constant Contact, which you can use to automatically create new email lists and track all associated campaign sales data. There are tools for management within your company through ReadyCloud as well, with easy team management and assignable tasks for individual or multiple team members. If you'd like more from ReadyCloud, you can investigate their shipping, returns, and marketing services.
Pricing
ReadyCloud CRM: $24/month per user
Add Sales Channels + Marketing: Free
Add ReadyShipper: $20/month per user
Add ReadyReturns: $99/month per site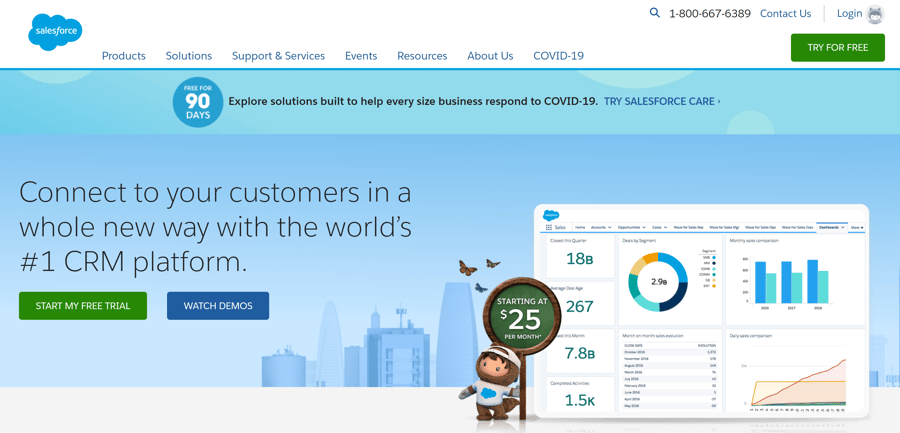 Salesforce is a comprehensive cloud-based CRM platform that divides its main service into "systems" which includes the Sales Cloud, Marketing Cloud, Service Cloud, Analytics Cloud, Data Cloud, Community Cloud, App Cloud, and IoT. For the purposes of this blog, we'll be discussing their functionality regarding sales, marketing, and customer service; however, be aware that Salesforce has a substantial number of features beyond this, working to cover every customer touch point and stage in the consumer lifecycle.
Regarding sales, you can use Salesforce to track all activity including leads, opportunities and customers, with which you can act on using personal marketing data and social insights. You can funnel leads through your pipeline, manage tasks for yourself our outsourcing, maintain open communication with your contacts, and manage products with custom quotes.
If you're looking for marketing tools, you can use Salesforce to create personalized email marketing campaigns, which you can send out to your contact list in bulk. Build and manage email campaigns and leads, all while monitoring analytics and setting up ROI goals.
Finally, in the realm of customer service, you're got a lot of options. Call management is streamlined with the ability to record calls, manage scripts, and maintain quality control of your team's service. You can also manage cases/tickets and customer portals, which customers can use to report issues, place orders, and view ticket statuses.
Pricing
Essentials: $25/month per user
Sales Professional: $75/month per user
Service Professional: $75/month per user
Pardot Growth: $1,250/month up to 10,000 contacts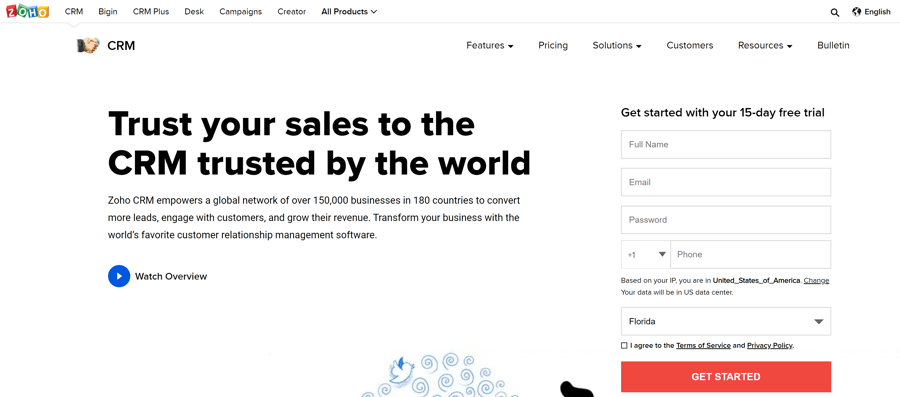 Zoho CRM is software with a major focus on capturing more leads through better customer relationships. One of Zoho CRM's strengths is its sales automation features, which include automated lead scoring, workflow automation, and a builder for sales processing rules. Their lead and deal management tools make it easy to capture leads, identify those that will convert, follow up with detailed contact information, close deals, track deal stages, and seize opportunities. Contact management is comprehensive with real-time insights about your customers, connection across multiple sales channels, social media channel monitoring, email communication syncing, and call logging/scheduling features.
Arguably the most unique feature of Zoho CRM is Zia, their proprietary AI-powered sales assistant. Zia can locate any information that you need from your CRM data at your request, using conversational prompts akin to Siri or Google Assistant. For example, you can ask Zia to retrieve lead and deal predictions to identify leads that are likely to convert, detect sales anomalies within your data, suggest the best time to contact leads based on past successful interactions, and much more. Of course, this feature infers that their real-time reports and insights features are also advanced, which you can access on your own without the need for Zia.
Pricing
Standard: $18/month per user
Professional: $30/month per user
Enterprise: $45/month per user
Ultimate: $55/month per user
Comparing the Best eCommerce CRM Software
Are you still unsure of which eCommerce CRM software may be best for your business? Let's boil this down into its essential parts and clearly compare and contrast the benefits and drawbacks of each popular platform.
CRM Software

Pros

Cons

Pricing

Shift4Shop CRM

Easy to use, customizable features
Built into every Shift4Shop store

Exclusive to Shift4Shop users
Lacks some advanced reporting

Available on all Shift4Shop plans including the free, unlimited End-to-End eCommerce plan

HubSpot CRM

Affordable pricing
Highly customizable
Integrates easily

Lacks advanced features
Not ideal for overly complex processes

Free (with extra fee for add-ons)

ReadyCloud

Easy integration with email systems
Unique customer organization system

Basic reporting features
Lacking in customer communication tools

$24 per user/month (with extra fee for add-ons)

Salesforce

Integrates with over 400 other programs
Covers nearly every aspect of the customer journey

Steep learning curve
Cost-prohibitive pricing for some businesses

$25/month - $1,250/month

Zoho CRM

Impressive suite of features
Advanced sales automation tools
Powerful sales AI

May be too complex for beginners
Less focus on customer service on-site

$18/month - $55/month
Wrapping Up
Personalization can make or break a customer's relationship with your business. With the right CRM software, you can easily interact with your customers on a personal basis, whether it's selling your product to them, solving a support issue, or simply monitoring their satisfaction across multiple channels.
Be sure to align your chosen CRM software with your unique business needs to ensure that you're getting the right features at the right price. For additional help finding the right CRM software for your business, you can check TechnologyAdvice's CRM Buyer's Guide