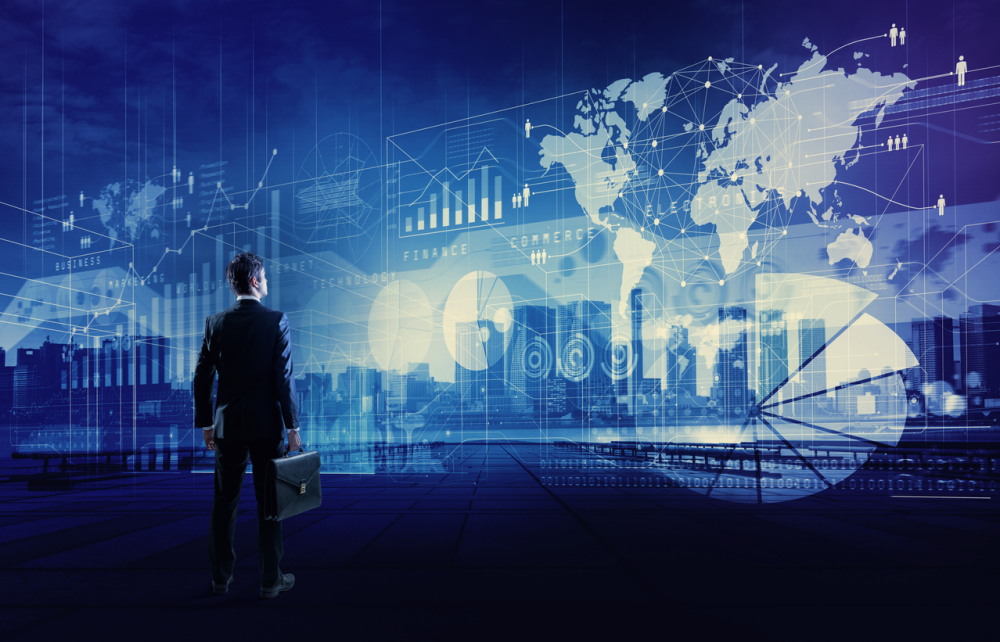 Constant growth and improvement are vital in eCommerce, and that's no exaggeration. The world of eCommerce has evolved so much and so quickly, that while selling online has become easier in some respects, it's become harder in others.
There are millions of online stores today, of all sizes, meaning customers can afford to be extremely picky. You often only get one chance to win these customers over, so you need every advantage you can get. Even established customers can be lost to a competitor — loyalty is hard to earn, and if your online store is lacking a feature these customers need, they won't hesitate to walk away.
Of course, the features available to your online store are entirely dependent on the tools and integrations built into the eCommerce platform you use. Since its beginnings in the late 1990s, 3dcart has always been focused on bringing together the maximum number of features to help business owners succeed online.
2018 saw three major 3dcart software releases: versions 8.1, 8.2, and 8.3. Each introduced a variety of enhancements ranging from quality-of-life improvements for store owners, to upgrades to existing features, to exciting new integrations and payment options. These platform upgrades fit with the overall vision of 3dcart: to ensure you can take full advantage of the most modern eCommerce tools and give you more options to appeal to your customer base.
Let's revisit the growth of 3dcart in 2018.
Revolutionizing Online Store Design with Core Themes
With the release of 3dcart version 8.1, we introduced our new Core Themes: fully-optimized online store templates built on the Core Templating Engine. The Core Templating Engine is a unique system built on the Bootstrap framework and presents a modular approach to theme design, opening up possibilities for designers and developers everywhere. Several cutting-edge design improvements are built into the engine with the goal of improving mobile-friendliness, page speed, SEO, and more. These include Google AMP for product pages, AJAX implementation for speedy data loading, and other modern essentials. Despite all these advancements, all customization on Core Themes can still be accomplished with HTML and CSS knowledge, and complete 3dcart Core Theme design documentation is available.
Many of our existing themes were overhauled and completely rebuilt on this powerful framework and we continue to translate others to these new standards. We've also released several entirely new Core Themes in the meantime, including both free and premium templates. In this way, we've made responsive, optimized web design easily accessible to every 3dcart merchant.
3dcart Online Store Manager Updates and Improvements
We've improved several aspects of the 3dcart Online Store Manager with an eye to increased functionality, better security, and enhanced ease-of-use.
2-Factor Authentication
Security is just as important to business owners as it is to customers, so in version 8.1, we introduced the option for 2-Factor Authentication for logging into the admin panel. This means you can choose to require an additional step for logging in to manage your store in case your password is compromised. You can choose from Google 2-Step Verification or Authy Two-Factor Authentication (2FA), both of which utilize a downloadable iOS or Android app to help verify your identity.
3dcart Admin Interface Redesign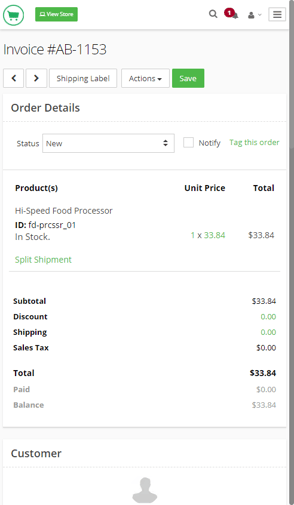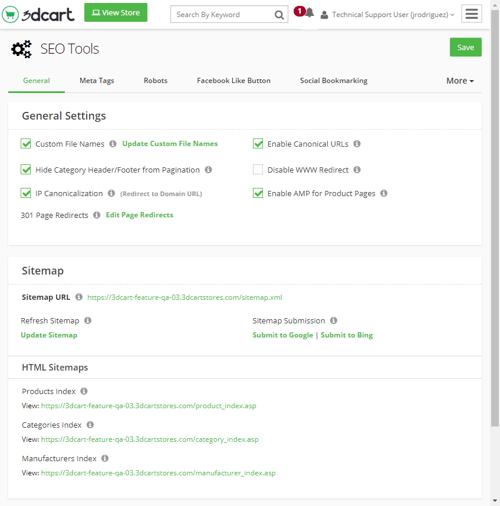 We took Online Store Manager improvements a step further in version 8.2 and completely redesigned the store admin interface to be easier and more convenient to use on all devices. We transitioned the entire 3dcart dashboard to responsive design, which adapts to any screen size and presents a streamlined interface for both desktop and mobile users. The redesign also included a reduction in negative space on every admin page to cut down on visual fatigue, and a reorganization of the Modules page to display more at-a-glance information (including more obvious Settings buttons). We also made tons of behind-the-scenes improvements to improve speed and usability, so it's easier than ever to run your store — no matter where you are.
CSV Data Import/Export Overhaul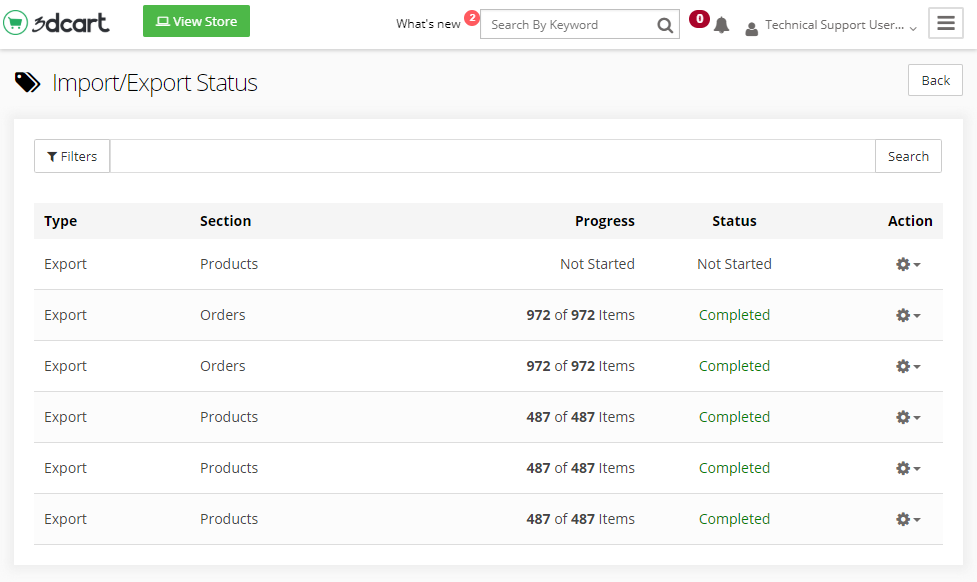 In all three 3dcart software updates, we introduced several improvements to the CSV Data Import/Export features to help streamline your workflow when using these tools. In 8.1 we released the first data import/export optimization update, which increased speed and performance across multiple data export types including orders, products, and customers.
In 8.2 we implemented the next step of this overhaul by changing the Product, Customer, and Order CSV exports to run automatically and take place in the background. This brought the dual advantage of freeing you up to work in other parts of the 3dcart admin while an export was taking place, and ensuring frequent data exports for merchants who rely on them for various purposes, such as record-keeping, inventory ordering, or accounting. You can schedule your automated CSV exports according to your needs, and specify filenames and an email address or FTP account to receive the exported files.
Version 8.3 saw additional improvements to 3dcart's data import/export functions as we expanded the automation and background processing to cover all data types, including Reviews, 301 Redirects, IP Security, Reward Points, Categories, and more. We also updated data imports so they are processed in the background as well. You can view the progress of each import or export on the Import/Export Status page or choose to receive an email when the import or export completes.
New and Enhanced Features
The bulk of 2018's major upgrades to the 3dcart Online Store Manager came in the form of new and improved built-in 3dcart modules. Unlike other eCommerce platforms that essentially outsource new features to third-party app developers, 3dcart takes on the mission of folding as many tools as possible directly into our software. This approach increases reliability, as you can rest assured that the features you rely on are fully compatible with each other and the 3dcart software as a whole. It also saves you the time and money you'd otherwise spend finding and purchasing apps. Many of the apps found in the 3dcart App Store are included free with certain plans, which is another way we differ from the competition — many other platforms retain their apps as separate purchases regardless of which tier of plan you choose.
The difference is clear in two major ways: your user experience and your pocketbook. We mentioned earlier how eCommerce is constantly changing and how important it is for your online store's software to remain up-to-date; if you're using a platform that skimps on the built-in tools, that means buying a new app every time a new feature becomes needed for your business.
Let's review how 3dcart expanded its built-in features in 2018:
Pre-Orders Module
We released our Pre-Orders module in version 8.1, bringing a streamlined method for handling pre-orders into 3dcart's "out-of-the-box" toolset. You can use it to set up products to be pre-ordered on your store and then have the orders automatically placed when the item becomes available. The Pre-Orders module works using an authorize/capture payment processing method and so requires a payment gateway with tokenization.
When the customer places the pre-order, their credit card is authorized for the purchase amount. When the product becomes available, the funds are captured and the order is automatically moved to New status, just like any other newly-placed order on your 3dcart store. The Pre-Orders module is convenient for your customers, opens new possibilities to your marketing, and makes the entire process seamless for you to handle. Currently, the Pre-Orders module is available on 3dcart Pro plan and higher.
Phone Orders Module Improvements
Despite the advancements in eCommerce, there's still room for the old-fashioned method of ordering over the phone. Some industries prefer to handle orders this way, and some customers would rather speak to a human than interact with a website. Either way, you need a smooth method of manual order creation to handle phone orders. 3dcart's Phone Orders module received a complete redesign in version 8.1 to include dynamic searches for customers and products, which makes it easier than ever to create orders manually and assign them to a specific customer record.
Upgrades to Automation Rules
Automation Rules can be a huge asset to any 3dcart merchant seeking a way to streamline their workflow and improve their marketing. In 3dcart versions 8.1 and 8.2, we improved the functionality of Automation Rules in several ways.
We added a category filter to allow you to trigger Automation Rules based on the product categories in a customer's purchase. We also enhanced the way the Automation Rules work with Customer Groups in two ways: you can now exclude new customers from automatic signup emails based on their group, and you can also have new customers added to a specific marketing campaign if they register on your store under a particular group.
GDPR Toolkit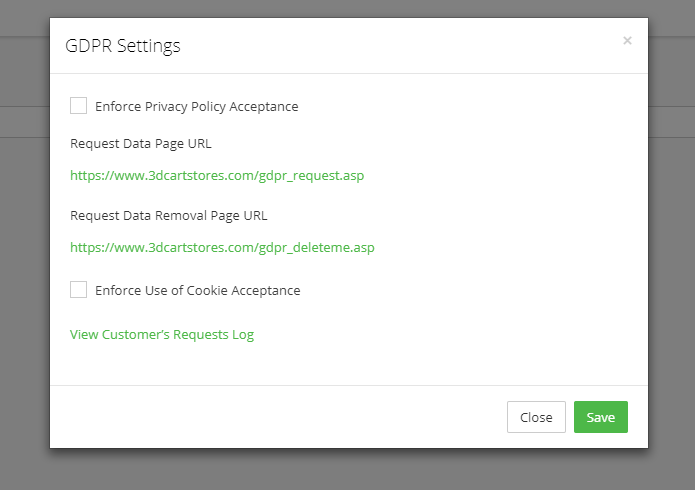 When the European Union introduced the GDPR (General Data Protection Regulation) in May of 2018, a large number of websites were left scrambling to comply. Online sellers worldwide need to meet the privacy standards stipulated in the GDPR if they want to do business with any customer within the EU. Some countries outside the EU are also adopting similar regulations.
In short, the GDPR requires any website that collects personal data (whether just email addresses for newsletter subscriptions or personal information such as billing and shipping addresses) to get full consent from users before collecting any data. Users must also be able to request their saved data at any time and have it deleted from your site if they so choose. The regulation also requires businesses to meet certain standards for data storage and protection, and prompt notification in case of a breach. Businesses that fail to comply with the GDPR can be subjected to sanctions and heavy fines.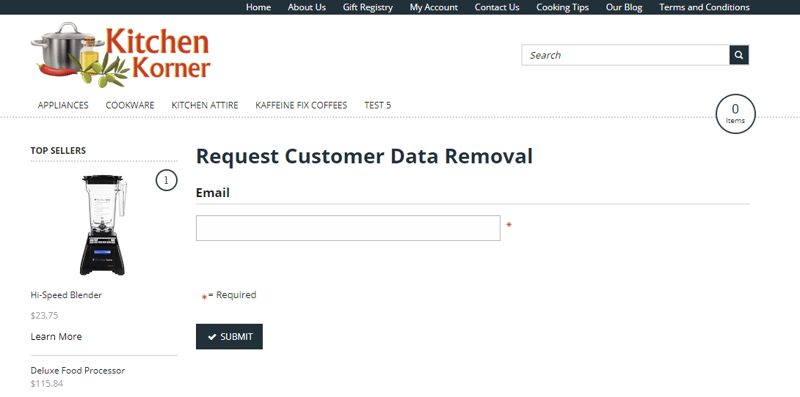 In version 8.2 we added the GDPR Toolkit to all 3dcart stores, providing several tools and shortcuts for merchants to get into compliance as quickly as possible. To ensure you have the full consent of your website visitors before you gather information, you can enforce a Cookie Acceptance popup across your site as well as a Privacy Policy Acceptance notification that will appear whenever a customer needs to provide their email address (such as account registration or newsletter signup form). The GDPR Toolkit also includes features for allowing customers to view and request deletion of their data.
Affiliate Program Cookie Customization
3dcart's Affiliate Program module saw a small, yet useful technical update in version 8.2: the ability to define the length of time affiliate cookies persist within a range of 30 to 360 days. Affiliate cookies are set on customers' browsers when they visit your website from an affiliate link. If the cookie expires before the customer makes a purchase, the customer is no longer associated with that affiliate, and the affiliate loses credit for the lead. Having the ability to choose the lifespan of affiliate cookies means you can adjust your Affiliate Program to be more forgiving, or alternately, to have a shorter timeframe in order to motivate affiliates to move faster on leads.
Promotion Manager Improvements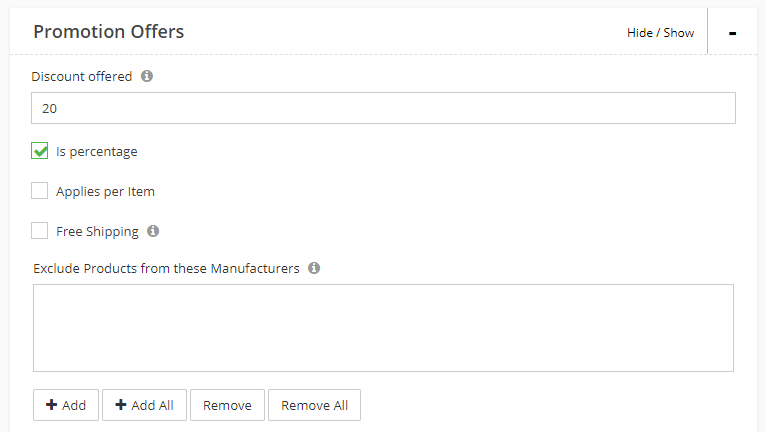 Coupons and promotions are the lifeblood of any retailer's marketing efforts, whether you choose to draw people in with exclusive coupon codes, hold a category- or site-wide sale every few weeks, or offer another type of special deal. 3dcart's Promotion Manager is already the most flexible built-in coupon and promotion creator in the industry, but we made it even better with versions 8.2 and 8.3.

Our updates included improvements to both usability and customization. First, we added the option to select or exclude all manufacturers while creating a promotion, rather than needing to click each one manually. It's now much easier to set up a promotion based around different manufacturers of your products. Next, we added the ability to make multiple Customer Groups eligible for a promotion, as opposed to offering them only to a single group or to all customers. You now have more control and choice as to how you offer the promotions you create, meaning you can bring in new marketing strategies.
Reward Points Improvements
Reward Points are one of the most tried-and-true methods of earning customer loyalty, as the idea of accruing points encourages customers to register on your website and return time and again. In version 8.2, 3dcart's Reward Points module was improved with the ability to distribute different Reward Point amounts based on a product's Advanced Options. Advanced Options are useful for pricing certain product variants differently as needed, such as when a variant costs extra to manufacture or ship. Now, you can ensure that customers receive a proportional amount of Reward Points when they purchase a more expensive product variant.
In version 8.3, we also added a new setting to allow you to control which order status must be reached before Reward Points are dispersed to a customer's account. This prevents the accrual of Reward Points from an order that later turns out to be fraudulent.
Enhancements to Digital Downloads (eProducts)
Version 8.3 saw a similar upgrade to Digital Downloads: you can now designate a required order status for customers to receive their download links to your eProducts. This reduces the risk of a customer receiving your eProduct before payment has been made successfully. We also improved the eProduct serial number system for efficiency so stores with large numbers of serial numbers will not experience interference with other store systems, e.g. a slowdown at checkout.
Make-an-Offer Price Haggling Upgrade

Sometimes an online seller doesn't have an exact price in mind and wants to allow customers to make an offer stating what they're willing to pay for a product. Previously, you could merely accept or decline a customer's offer, but with version 8.3 we updated the Make-an-Offer Price Haggling module to introduce the ability to make a counteroffer to the shopper. This opens up new avenues for negotiation and makes it easier for you to arrive at a price that both you and the customer consider fair.
Product Q&A Improvement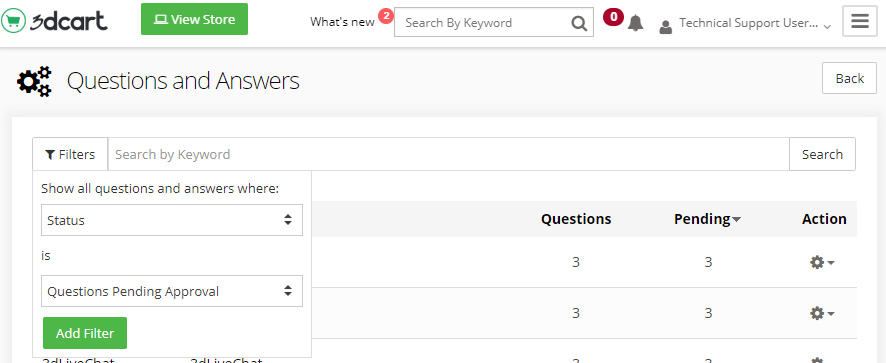 3dcart's Product Q&A module lets you allow customers to post their questions directly on the product page, where they can be answered by store admins or by other customers. This is similar to the Q&A feature found on Amazon and can be extremely helpful for customers trying to make a decision. Customer questions can also help you identify weaknesses in your product information — for example, if you left an important detail out of the description. In version 8.3, we added a filter to the Product Q&A module that lets you view all unanswered questions so you can address customer inquiries quickly. This inspires confidence in your customer service, and by extension your products and brand.
Improvements to the Shipping Methods Display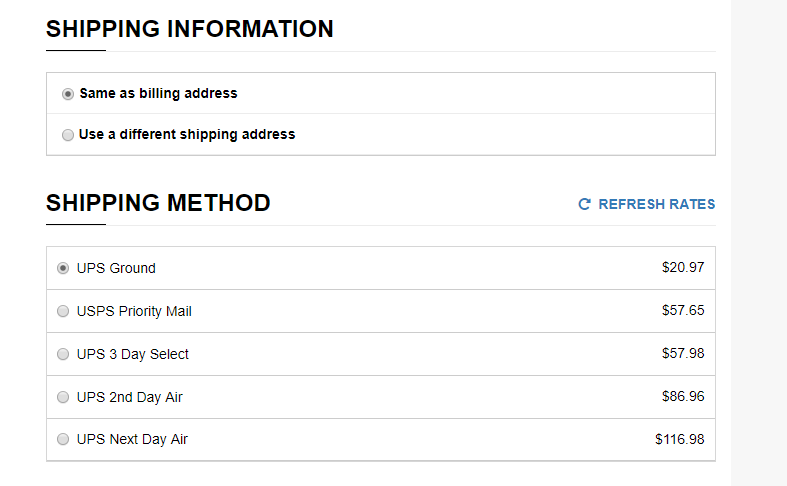 Some online merchants like to make multiple shipping carriers available to their customers for a variety of reasons. In 3dcart version 8.3, we overhauled the shipping methods display at checkout to better inform your customers as to the different shipping methods you offer. Previously, each carrier was only displayed one at a time with their rates grouped together. We updated this display to instead list all of an order's applicable shipping carriers, methods, and rates displayed together so customers can better understand their options. This feature is not enabled by default, as we didn't want to interfere unexpectedly with our merchants' checkout pages, but you can turn it on in your 3dcart control panel.
FraudWatch Fraud Filters Enhancements
3dcart's FraudWatch module is a powerful tool that combines data on common traits of fraudulent behavior with community feedback on buyers to help identify and prevent fraudulent purchases. In version 8.3, we added a new fraud filter to help flag suspicious orders. This new screening rule is based on the number of failed transactions by a customer, which can be a strong indicator of attempts to make a fraudulent purchase — especially when a given customer uses numerous declined cards in quick succession.
Other Improvements
As part of our mission of constant improvement and growth, we made several other small enhancements to different 3dcart features:
Canonical URLs have been extended to cover Extra Pages.
Extra product field variables can now be added to category and search result templates.
Custom Google Analytics JavaScript can be used if you enable Universal Analytics in the Google Analytics section (with the option to restore to default immediately).
Log timestamps have been added to all orders created via REST API.
Certain account types can now add unlimited order status types.
New and Improved Integrations
3dcart supports a wide range of popular business software and services for everything from accounting to marketing and beyond. Our integrations are developed to ensure your business can fully benefit from using your favorite software in conjunction with the 3dcart platform. 2018 saw the appearance of several new integrations and improvements to existing ones.
Drip Integration
Drip is a powerful automated marketing solution that handles extreme personalization and customization. With Drip, you can set up highly-targeted emails and Facebook ads, along with other precision marketing campaigns. In version 8.1, 3dcart introduced a complete integration with Drip, including full synchronization between your 3dcart store and your Drip account. You can use all your customer and purchase data, newsletter subscriber list, and more to give an incredible boost to your marketing.
TradeGecko Integration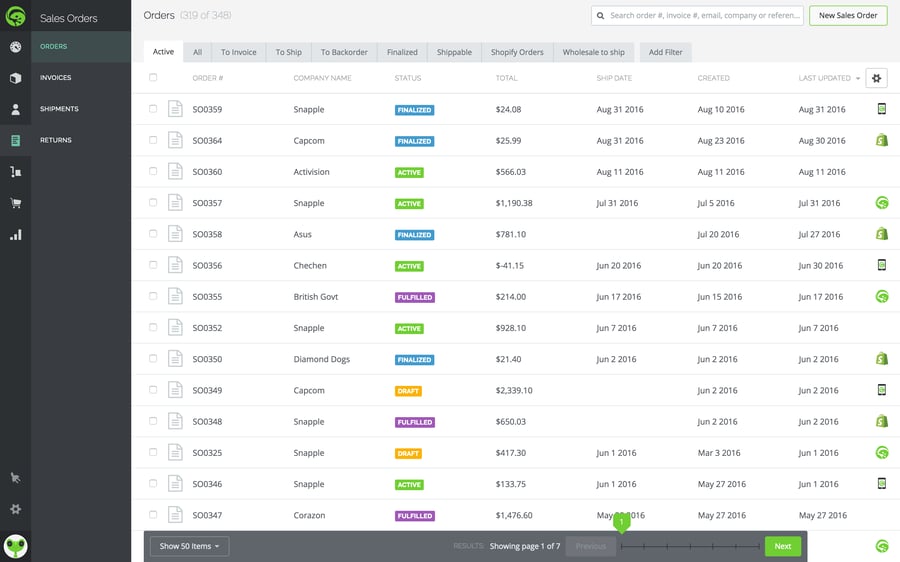 Multichannel selling is the name of the game these days, and TradeGecko is one of the best solutions out there for synchronizing your orders and inventory across multiple online stores, marketplaces, and other channels. With version 8.2, our new TradeGecko integration made it possible to handle all your 3dcart inventory and order management through your TradeGecko dashboard. Orders placed on your 3dcart store are sent to your TradeGecko account, and other information such as inventory numbers, pricing, product descriptions, and more are kept synchronized between your TradeGecko account and 3dcart store, with updated data on an hourly basis.
Houzz Integration Upgrade
Back in 2017, 3dcart introduced an integration with Houzz, a popular marketplace for products relating to home and landscape design. Originally, our integration allowed merchants to download orders from Houzz for processing in their 3dcart store, but we added yet another valuable feature in version 8.2: product feed functionality. That means you can upload your 3dcart products to your Houzz marketplace via an automatic daily update. In short, 3dcart and Houzz are now fully integrated with two-way synchronization.
Improved Shipping Integrations
3dcart version 8.1 also introduced a couple of improvements to our existing shipping integrations. Australia Post was updated to ensure display of their latest shipping rates, and we improved our USPS integration to allow merchants to use the "Signature Required" option when printing labels from the 3dcart dashboard. Signatures can be important when shipping high-value orders and are also sometimes needed for certain industries.
New and Upgraded Payment Solutions
One of the most important factors in the success of any business is how well it serves its customers, and in the eCommerce landscape of today, this often translates to the need to accept a variety of payment methods. Some payment types are purely digital-based, while others have their roots in more traditional methods. Other payment methods offer customers options they otherwise wouldn't have. The two main reasons to accept multiple payment methods are to 1. make sure your customers can pay using their favorite method, and 2. present customers with the types of options that help convince them to buy.
The payment methods you accept in your online store should be chosen solely for their merits to your business and your customers, not because your eCommerce software doesn't give you enough choice. That's why 3dcart integrates with almost 200 payment providers — more than any other platform in the industry. In 2018, we continued to improve our payment solutions, including new and upgraded integrations with several providers.
Google Pay Integration
Google Pay is a digital wallet that allows customers to make purchases using the saved information in their Google Wallet, whether they're visiting your website on Android or the Chrome desktop browser. Google Pay has millions of daily users who prefer it over other payment methods, and as of 3dcart version 8.1 this popular payment provider is integrated directly with 3dcart.
Square POS and Square Register
3dcart merchants who sell face-to-face gained an additional choice of point-of-sale system in 2018: the Square POS app and its hardware-inclusive counterpart Square Register. Our integration brought about total compatibility and synchronization between Square's POS app and your 3dcart dashboard, whether you use Square POS on your own device or a complete Square Register setup.
3-D Secure 2.0 Support
In version 8.1, 3dcart introduced support for 3-D Secure 2.0 through our integration with Cardinal Commerce, which includes a variety of extra authentication security features for all major credit cards. Verified by Visa, Mastercard SecureCode, American Express SafeKey and Discover ProtectBuy are all under the 3-D Secure 2.0 umbrella, and each offers an additional layer of security for cardholders through an extra identity verification step.
PayPal Express Integration Upgrade
3dcart's PayPal integration received a couple of important upgrades throughout versions 8.1 and 8.2. You can now opt to accept purchases from customers without PayPal accounts through the Guest Checkout option of PayPal Express, a valuable tool for stores that rely heavily on PayPal. We've also added refund processing capabilities to PayPal Express and provided a means for Braintree merchants to enable PayPal Credit.
Our most exciting PayPal upgrade is full 3dcart support for the PayPal Smart Payment Buttons. These buttons present a dynamic selection of payment methods based on intelligent analysis of the most relevant payment types for each individual shopper. With Smart Payment Buttons, customers will automatically see popular payment methods like PayPal and PayPal Credit, Venmo, and local alternative payment types.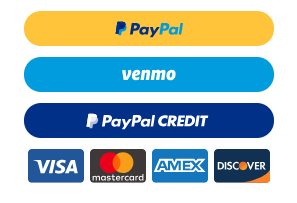 The new PayPal setup also allows customers to log into their PayPal account within the View Cart or Checkout page within a modal window, meaning they won't be directed away from your site. This improves both user-friendliness and trust.
Affirm Payment Integration
In version 8.1 we released an integration with Affirm, a loan payment solution that customers can apply for if their order reaches $50. As the merchant, you are paid in full immediately while Affirm assumes all the risk relating to billing the customer. Tests have shown that accepting Affirm on your online store can raise conversions by up to 20% as customers are more willing to spend when they have financing options.
Klarna Payments Integration
Klarna is a versatile payment option that's extremely popular in Europe and seeing expansion in the US. Klarna offers a financing payment method similar to Affirm, in which the customer can pay for their purchase in installments while you are paid up front. Klarna also supports invoice-based payments in which the customer doesn't need to pay until they receive their order — but you are still paid in full at the time of purchase by Klarna, which then takes on the responsibility of billing the customer. Klarna is another fantastic payment method that encourages customers to take the plunge on larger purchases.
Bread Finance Integration
Bread is a leading pay-over-time consumer lending solution that offers white-label financing for customers shopping on your online store. Customers can easily pre-qualify as they shop and will see a personalized per-month payment amount that is constantly updated while they add products to their cart. Like other financing options, Bread ensures you are paid immediately and handles the process of billing the customer.
Fattmerchant Integration
In 3dcart version 8.3 we launched our integration with Fattmerchant, a complete merchant processor with a strong focus on transparent, fair, and predictable pricing — all of which are always healthy for your budget. Fattmerchant offers a unique no-contract, subscription-based pricing model that allows you to pay the lowest cost of interchange pricing, which is the processing rate set by the credit card providers. Fattmerchant doesn't add any markups or extra fees to this pricing; instead you can accept all major credit cards for a single monthly fee.
Other New and Updated Payment Integrations
We've also added more payment processors to our ever-growing list of supported providers and improved several of our existing integrations:
What Will 2019 Bring for eCommerce?
As we at 3dcart step into the New Year, we're excited to see the new technology, innovations, and trends that are sure to emerge in 2019, and we're just as excited to have the opportunity to bring those new advancements to you: our merchants. We are proud that you rely on 3dcart to run your business and for over 20 years we've remained devoted to bringing you the best eCommerce platform on the market.
If you want to stay ahead of the game in eCommerce, you can't afford to fall behind. As the year progresses, rest assured we'll keep on top of things to bring you the latest eCommerce breakthroughs as soon as possible. In fact, we're already hard at work on the next major 3dcart release, which will arrive in February. Stay tuned, as there's much more to come in 3dcart version 9!