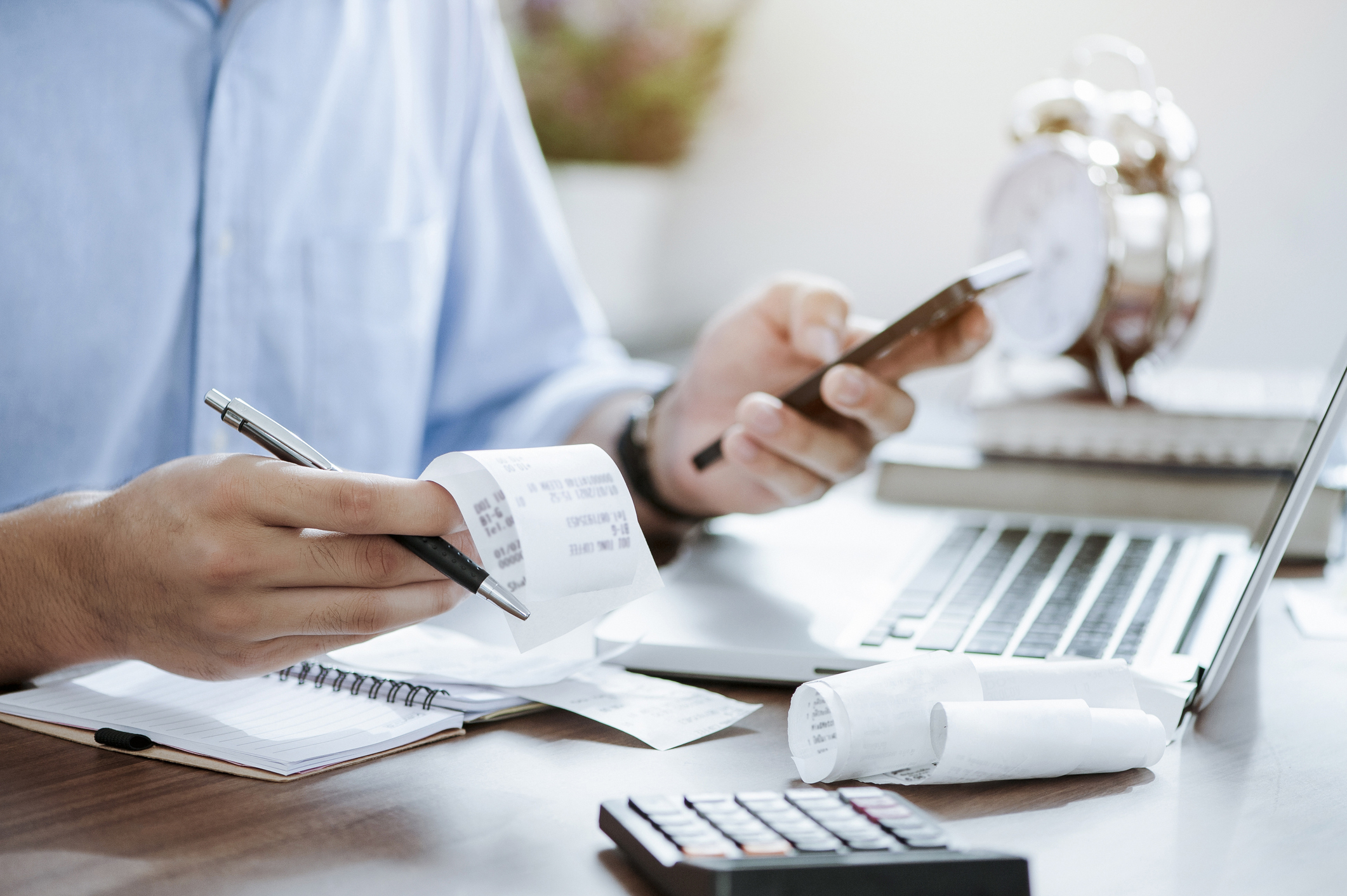 The eCommerce industry has grown exponentially in recent years. That said, aspiring entrepreneurs should consider launching their click-and-order stores. Even brick-and-mortar businesses should transition into online stores. But while focusing on boosting your sales, also pay attention to your expenditures.
Your eCommerce expenses are as equally important as your business income. To maintain your cash flow, the rule of thumb is to strike a balance between the two.
Whether you're running or starting an online business, here are eCommerce expenses to expect and manage.
15 eCommerce Expenses Online Businesses Should Expect
Many people have recently taken the plunge into eCommerce, especially amid the pandemic. Globally, there are now almost ten million online retailers, 2.5 of which are in the U.S.
Launching an online business costs less than setting up a physical store. However, it doesn't necessarily mean you'll spend less running an online business. The truth is, there are a lot of expenses involved.
As such, you should stay on top of your expenditures. This way, you'll earn more than you spend on your online business. Doing so is a viable solution for maintaining a consistent cash flow.
Here are 15 eCommerce expenses grouped into three categories that you should expect.
Initial Expenses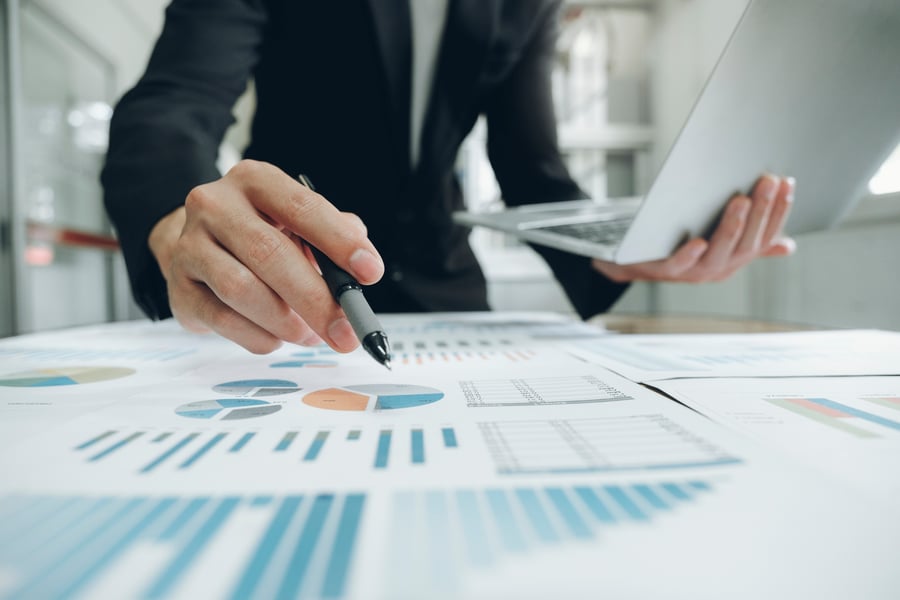 One advantage of an eCommerce business is eliminating the need to set up a physical store. However, you must meet online requirements to establish a legitimate click-and-order store.
Here are the initial expenses to prepare for your eCommerce startup.
1. Legal Certificate Fee
Mark Pierce, CEO of Cloud Peak Law Group, underscored the need to operate a business legally. "Whether you run a physical or an online store, you should secure a license to operate. Visit the small business administration (SBA) website. Or contact your local authority to check the requirements."
As far as eCommerce expenses, you need to secure legal certificates. In total, these certificates come to a minimum of $300, as per Become. They include:
Business Licensing
Business Insurance
2. Website Development Cost
As an eCommerce business, having a website is a prerequisite. You may use social media channels to sell your products or services online. You may even launch a free WordPress blog as your online site.
However, leveraging an eCommerce website for your online business is best. Note that robust website creation and design involve certain costs. Depending on your eCommerce platform, you may have to pay for the domain name and the online platform.
For example, if you choose a free eCommerce platform like Shift4Shop, you won't need to pay for a domain name or development. You can register a free domain name and customize your website yourself with the included tools. Additionally, free website themes are available and editable. However, if you'd like custom development done to your website, then you may need to pay for that separately.
3. Website Plugin Expenses
As part of your website requirement, you may need to install some plugins. These are additional (and often third-party) apps necessary for your online website. Some of these are and can be easily integrated. However, some apps require payment for installation or monthly/yearly use.
As for eCommerce expenses, you may need additional plugins for inventory, accounting, and marketing. The costs are usually per sale, varying from one vendor to another. Make sure you install those only vital for your online business operation. Again, these costs will depend on your eCommerce platform of choice — some will have a long list of features built-in.
4. Initial Material or Product Supply Cost
How will you start your eCommerce business if you don't have the products? Looking for the right supplier is crucial at the onset. More importantly, come prepared for the initial material or product supply cost. Make sure to shop around and negotiate with your chosen supplier.
Jeremy Starke, Content Director at Brick Finds & Flips, manages a Lego reselling business. "We supply the products and help clients build their business. What we realize is that the right supply partner can make a difference in their business success."
These costs will also vary depending on your business model. For example, if you plan on starting a dropshipping business, you won't need to pay any upfront product costs.
5. Initial Logistics
Even at the start, you have to deal with the initial logistics of your eCommerce business. Consider three things: warehouse, actual production, and shipping. And as always, they all come with some fees.
Of course, the logistic costs vary from one service vendor to another. On Amazon, you choose between Fulfillment by Amazon and Fulfillment by Merchant. Regardless, you must pay for storage, inventory, and shipping services that you may use.
Ongoing Expenses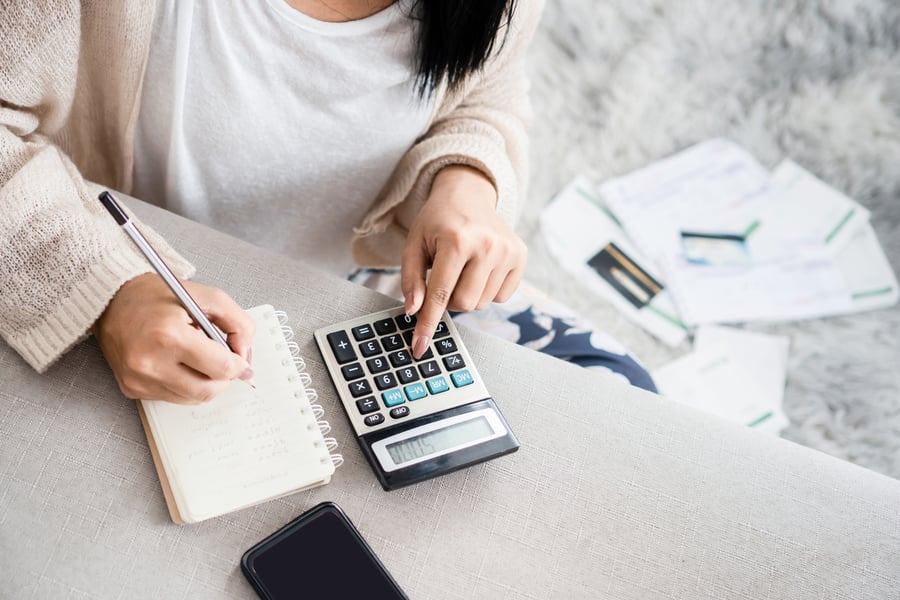 The eCommerce expenses don't end after establishing your online store. Understand that you have to spend on a handful of things regularly. They serve as fuel to keep your store's engine running.
Here are ongoing expenses you should prioritize.
6. Platform Payments or Hosting Fees
Earlier, we mentioned the potential costs of website development and third-party apps. However, the expenses to run your online site don't end there. Depending on your eCommerce platform, you may need to pay monthly, quarterly, or even yearly fees.
In most cases, you either pay for a subscription (typically monthly or yearly) or a one-time license fee. You may also need to pay a web hosting fee if that's not included in the platform fee. If you use a free hosted platform, then you won't need to worry about these fees.
7. Material or Product Supply Costs
Ongoing supply is integral to your eCommerce operation. Whether you procure raw materials or actual products, you must be financially ready. Set a contract with your supplier to define the supply schedule, bulk order, and overall cost.
It's best to consider working with wholesale eCommerce suppliers. These vendors usually sell materials or products at lower prices. They even give you special discounts if you have regular bulk orders from them. Hence, choose the right supplier and negotiate so that you'll save money in the long run.
8. Ongoing Logistics
Earlier, we tackled the initial costs of logistics. Of course, logistics is vital to your eCommerce business operation. Keep in mind, however, that it comes with ongoing expenses. Take note of the following:
Warehouse: This involves recurring fees for storing your products and housing the production.
Production: The actual production of your goods or items will cost you a lot. Why? There are many fees involved, including prototyping, supplies, etc.
Shipping: You'll need to hire an international or local delivery service to ship your products.
It's best to work with an eCommerce platform that can handle everything for you. Alternatively, you may want to partner with a third-party vendor to take care of all logistical aspects. Note that the name of the game is: cost-efficiency.
9. Transactional Costs
You must always stay on top of all transactional costs. What are these? They are processing fees charged by banks and creditors for online transactions.
For instance, your online business might accept credit cards, PayPal, or online wallets. These financial institutions will charge your customers extra fees. But on the flip side, you may also have to pay for partnering with their secured payment gateways.
Some eCommerce platforms will also charge transaction fees on top of these payment processing fees. However, not all eCommerce platforms will charge this, so do your research when choosing your store's platform.
10. Marketing and Advertising Expenses
Running a business won't be complete without marketing and advertising. While advertising involves selling, marketing involves contacting customers and promoting your brand. And they usually come with some expenses.
SEO: The SEO process involves optimizing your website, creating relevant content, and building links. The goal is to rank first on the search engine results pages (SERP). While SEO is organic and not paid advertising, you may want to hire an SEO expert to handle your optimization.
PPC: Pay-per-click advertising has the same goals as SEO — for online visibility. However, it's a form of paid search. This means that you must pay for every successful ad click on a SERP. However, such clicks lead prospects to your website.
Email Marketing: Email remains a powerful marketing tool in business. You can use this to reach out to potential and regular customers. You may want to invest in email marketing software for your outreach campaigns.
Content Marketing: Marketing involves the creation of content pieces (articles, photos, or videos). You may need to hire copywriters, content writers, photographers, and video editors.


11. Cybersecurity Expenses
Another vital consideration in the eCommerce business is cybersecurity. You must protect your online business from the following cyberattacks:
Password Attack: Hackers can steal passwords to access your business data and customer details.
Malware Attack: This malicious software looks legitimate but steals information.
Phishing Attack: This attack occurs when cyber criminals send malicious emails to target victims. When they open these emails, they steal sensitive data and confidential information.
Man-in-the-Middle (MIM) Attack: This eavesdropping attack intercepts communication to gain access to data.
Peter Robert, CEO & Co-Founder of ECS, said that cyberattacks have a negative financial impact.
"If you risk your business data, you'll lose a lot of money. You'll also be financially and legally liable for risking customer information. Such risks come with a hefty penalty and could result in a business shutdown," Robert added.
You may want to pay for third-party security and monitoring solutions to protect your business. However, ensure that you look into what your eCommerce platform and hosting provider include for security.
Other Related Expenses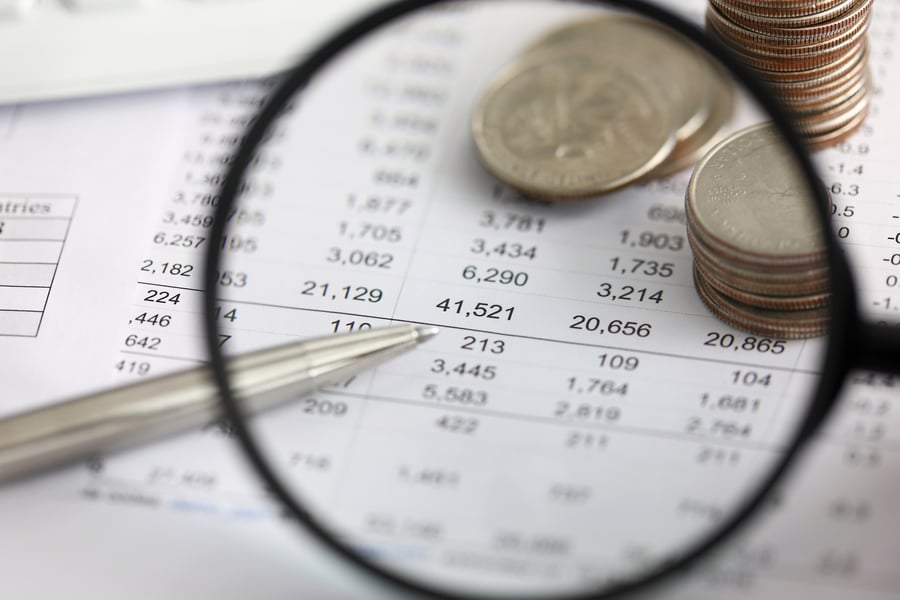 There are many other expenses involved in running an eCommerce business. Neglecting them might cause negative repercussions in your operation. Therefore, you shouldn't miss them.
Here are other related expenses you should keep in mind.
12. Employee Salaries
You'll need to worry about employee salaries unless you're a solo entrepreneur. But as your eCommerce business grows, you may need a handful of people to help you. If it's a big online store, you need a team to manage your production, support, and many other aspects.
Of course, you must pay your workers fairly and provide them benefits. When adding employees to your payroll, ensure you have a booming business. Otherwise, you have to regulate your workforce headcount.
13. Utility Bills
When running an eCommerce business, you may think you no longer have to pay utility bills. Yes, you may save on these if you don't have a physical store. However, still consider your own internet and electricity bills vital to your online operation.
Never forget to include your utility bills on your list of expenditures. Some business owners fail to do so since they are running an online business. Skyrocketing net or electricity bills can make a dent in your business' finances.
14. Maintenance or Repair Cost
Maintenance or repair cost is another expense you shouldn't neglect. Yes, you may not need to operate various tools and equipment since you don't have a physical store. However, you may have some devices and equipment pieces you need to maintain.
Let's take your computer or laptop, for instance. If it fails, you need to repair it for continuous online operation. Also, consider its regular maintenance to ensure an undisrupted eCommerce business.
15. Taxes
Taxes are part and parcel of life. They do not only apply to physical retail stores. They also impact eCommerce entrepreneurs. Non-compliance with tax obligations leads to penalties (additional business expenses).
Thus, it's crucial to stay on top of your tax obligations. If it helps, consider hiring a tax professional to oversee your tax reporting and filing.
6 Proven Tips for Managing eCommerce Expenses
It's one thing to list all the expenditures involved in your eCommerce business. It's another to manage them. Whenever possible, find ways to reduce these expenses.
However, 78% of retailers plan to increase their eCommerce budget. Specifically, they are investing in:
Order fulfillment (51%)
User experience (48%)
Diversified supply chain (38%)
But while such investments are essential, know how to manage your eCommerce expenses. Here are eight practical tips for you.
1. List and categorize your eCommerce expenses.
There's a line drawn between listing all your expenses and spending only when needed. The former is the best way to stay on top of your online business finances. The latter becomes a recipe for business chaos and financial shortcomings.
That said, sit down with your employees and list all your eCommerce expenditures. Consider all those mentioned above. Then, categorize them as initial, ongoing, and related expenses.
Make sure not to miss out on even one expense. More importantly, ensure you have enough funds for all of these. It helps your eCommerce business if you are clear about what you spend upfront or regularly.
2. Assess all your eCommerce expenses and cost-cut.
All your listed expenditures are valid. You include them because they are necessary for your eCommerce business operation. However, it doesn't mean that you must strictly stick to them. The truth is, there are many ways to reduce your expenses.
Dean Kaplan, CEO of Kaplan Collection Agency, made some eCommerce recommendations for cost-cutting. Below are some of these:
Look for cheaper materials.
Negotiate with suppliers.
Use more cost-efficient packaging.
Work with more affordable shipping companies.
Reduce product returns.
Regulate your utility consumption.
Employ free digital marketing tactics.
Have just enough employees.
3. Separate your business bank account from your personal account.
One of the biggest eCommerce mistakes is mixing personal and business finances.
Yes, you may not seek funding or apply for a business loan for your startup. You may be using your own money to finance your startup. However, you shouldn't have one bank account for both. Open a separate bank account and set aside enough capital outlay.
Catherine Schwartz, Finance Editor at Crediful, suggests bank accounts best for small businesses:
Business checking account
Business savings account
Business certificate of deposit (CD) account
Business money market account
Merchant account
However, Schwartz also recommends digital bank accounts for online businesses. These include Mercury, Bluevine, Wise, Revolut, and Oxygen.
4. Record and track all your expenditures.
Bookkeeping and accounting are vital parts of the overall equation. Both functions are crucial to managing your financial health.
While bookkeeping entails recording all transactions, accounting involves analyzing and reporting your finances. No matter the business size and type, they should be a part of your business practice.
As far as your eCommerce business, track all your expenses every month. Compare these with your monthly sales revenue. Remember: The goal is to earn more than you spend on your business.
5. Hire a professional bookkeeper and accountant.
Earlier, we mentioned the importance of bookkeeping and accounting. Both functions are integral to your eCommerce business for maintaining your cash flow.
You might be good at creating quality products or delivering outstanding services. You might even be adept at sales and marketing. However, financial management is a complex and time-consuming job — and business owners are notoriously short on time. It may be better to leave this to the following professionals:
Bookkeepers: They'll record all your financial transactions, including expenditures. Most professional bookkeepers no longer use paper or spreadsheets for financial tracking. They now employ software automation for seamless recording and monitoring.
Accountants: They are responsible for calculating and analyzing your finances, expenses included. They present financial reports and help you make sound business decisions. Ultimately, they can help your business grow and succeed.
Tax Specialists: They record your eCommerce taxes all year round. Most importantly, they are responsible for tax filing during the tax season. They'll ensure your business makes your tax obligations to avoid legal implications.
6. Invest in software automation.
The last tip on the list is to consider software automation. You can invest in an accounting tool or app for your eCommerce business. That way, you won't have to track your expenditures manually.
Most systems have advanced features like automatic calculation, data analytics, and business reporting. This software will make your accountant's work more accurate, efficient, and seamless. Ultimately, it will help you manage your online business expenses.
The Bottom Line
The eCommerce industry gives entrepreneurs plenty of opportunities. But as a business owner, always stay on top of your finances. To maintain your cash flow, pay attention to your income and expenses. Remember: The goal is to increase your profits and reduce your expenditures.
That said, consider all the eCommerce expenses discussed above. List all expenditures in your online business and find ways to cost-cut them. More importantly, follow our recommended tips for managing your outgoing cash flow.
With these in mind, you'll be able to manage your financial health. Ultimately, you'll see your eCommerce business grow and flourish!