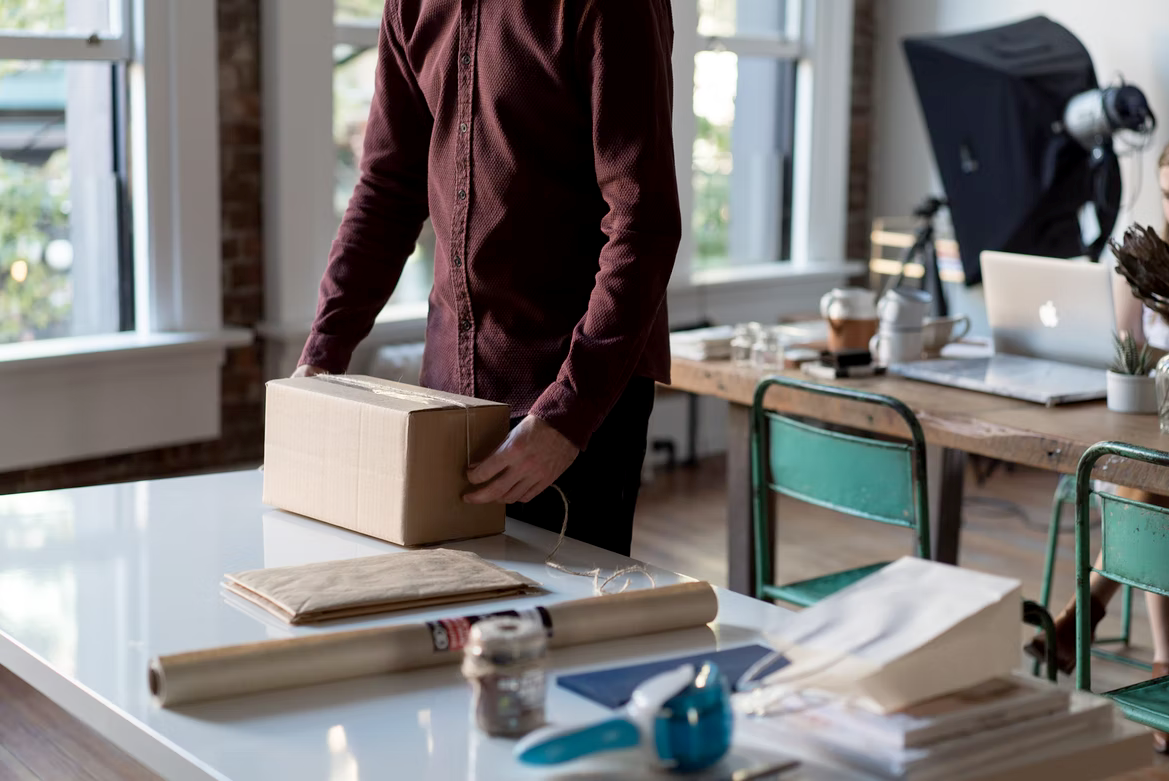 During the recent global pandemic, some businesses were able to recoup losses or even experience growth through several adaptation strategies. One of the most important tactics was for brands to focus on their local customers by offering delivery services.
While it appears that the worst of COVID-19 may be behind us, there's no sign that the current trend for online shopping is slowing down. In fact, according to Investopedia, the demand for online shopping is increasing.
Many businesses like yours have likely at least considered local delivery to hedge against future disruptions and uncertainty. The reality is that eCommerce brands like yours should implement local delivery to drive sales and grow revenue.
What is Local eCommerce Delivery?
If you're an eCommerce merchant with a physical product, you should already know everything about delivering items to your customers in a large geographical region. Local delivery concerns the storage, order preparation, and fulfillment or delivery of your products to customers located near your storage depot or brick-and-mortar shop.
Typically, local delivery will be handled by a different process than your other logistics. Your in-house team or external local services can handle the complete order fulfillment process. Only customers within a small radius (one to five miles) of the depot typically will qualify for local eCommerce delivery.
Customers who fall outside your predefined region will have to visit the store to collect their items or use your regional delivery process.
What are the Benefits of Local Delivery?
Delivering to the customers in your local area can benefit your business (and your customers) in various ways.
Establishing a local connection
Ecommerce is a brilliant evolution of areas like retail; however, having the entire reach of the internet can make it easy for us to ignore our local areas. It's not rocket science, and no business communication guide is required. Offering a local delivery option allows you to reach out to a unique customer segment pointedly.
Many consumers prefer to shop locally and may have never heard of your company before, let alone be aware of your proximity. These customers will prefer to shop with your brand once they take notice of your local delivery campaign.
Meeting and exceeding customer expectations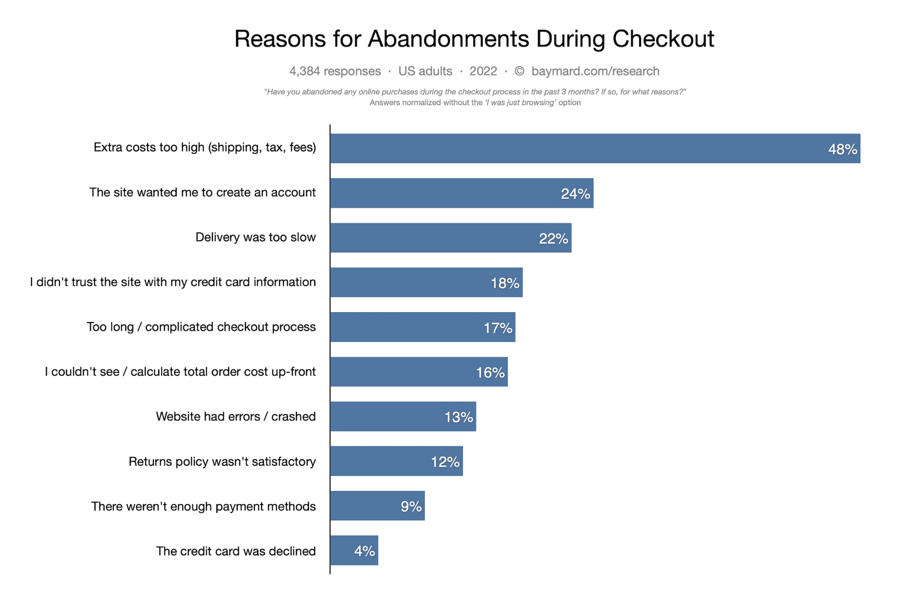 Source: Baymard
Online shoppers expect flexible and convenient options for getting their purchases delivered. Of course, eCommerce merchants like you will be forever waging war with shopping cart abandonment. But did you know that the number one reason nearly half of shoppers abandon their cart during checkout is that extra costs are too high?
Local delivery lets you offer a more affordable, or even free, option to win back abandoned online shopping carts. Additionally, you're immune to the delays and disruptions that can plague regional and international couriers when you have a locally structured delivery strategy. Also, you can use a reliable sales and business CRM to help your team sell more and handle customer queries and complaints. This means your local customers will always be able to get their orders quickly.
Increasing sales
As stated previously, many local businesses, including craft breweries and restaurants, turned to local deliveries to survive. Now, businesses like yours can look to local fulfillment to increase revenue.
Local delivery options lead online shoppers to spend more per order. And shoppers may choose to purchase from you rather than a business that doesn't offer local delivery.
This increase in sales is due to several factors. The big ones are convenience and the growing support of consumers for local businesses. By hitting on both of these points, you'll build a culture of quality and increase your sales.
Staying prepared
Creating a focused delivery system and growing your local customer base will help future-proof your business for the unknown. When disruption hits global markets, you'll be less reliant on third-party logistics (3PL) or other shipping methods. Instead, your local delivery infrastructure will be more robust and resilient to stand up against uncertainty.
And when the worst happens, you won't have to scramble your sales and marketing teams to develop a local campaign; you'll already have a loyal and aware customer base within the local community.
How to Build and Implement Local Delivery for eCommerce
So you're ready to set up local delivery for your customers. Before you can get started, you need to draw up some blueprints. These simple steps will help guide you to success.
Step 1: Choose a home base.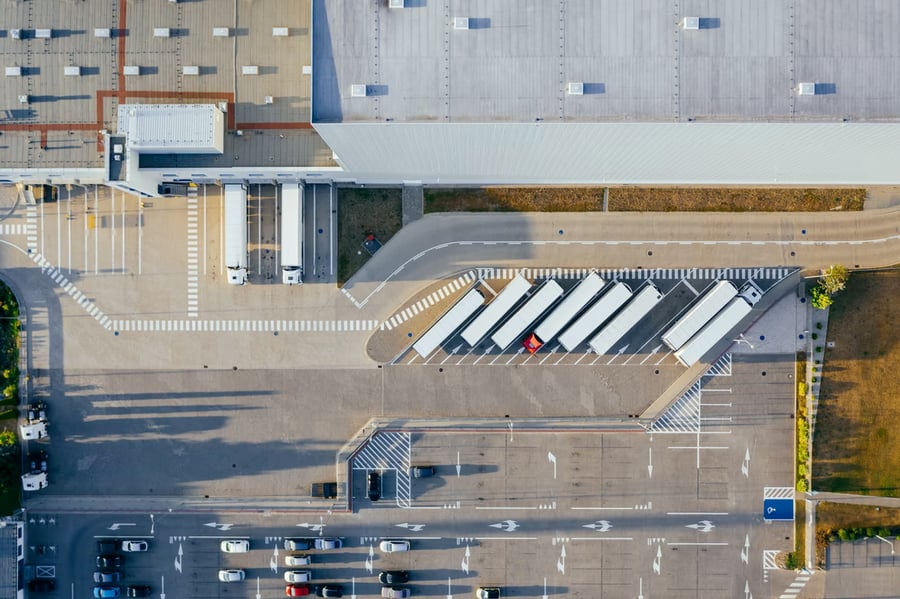 You might be a sole trader in retail eCommerce or have an armada of brick-and-mortar locations at your disposal. Whatever the size and model of your business, your product's journey has to start somewhere. You'll need to decide which depots, warehouses, fulfillment centers, or physical stores will manage your orders.
This first step in your local delivery logistics will help narrow down where you can conduct short-range fulfillment. Where you have items ready to be prepared for shipping may also determine what courier options are available.
Step 2: Find a suitable delivery radius.
You should now have one more location planned for local delivery. Now, it's time to decide just how far "local" will mean for orders made from your online store. A standard radius for local delivery is between one and three miles. Of course, exactly how far you choose to go will depend on many factors, including road/traffic conditions and population density.
Going bigger or smaller both have their pros and cons. The wider your reach, the more customers you'll entice. The larger you go, the more complex the logistics. While getting more orders is good, it can go wrong if your system isn't prepared to handle them.
Focusing on a smaller radius will make delivering excellent service and prompt deliveries to your hyper-local customers easier. Of course, if you go too small, almost no visitors to your website will be eligible for local delivery.
Step 3: Calculate your local pricing.
Even before global events disrupted the shopping experience, customers regularly made purchases online. Thanks to behemoths like Amazon, consumers now expect free delivery when shopping on the web. A study found that 91% of US shoppers have abandoned a purchase due to a lack of free shipping.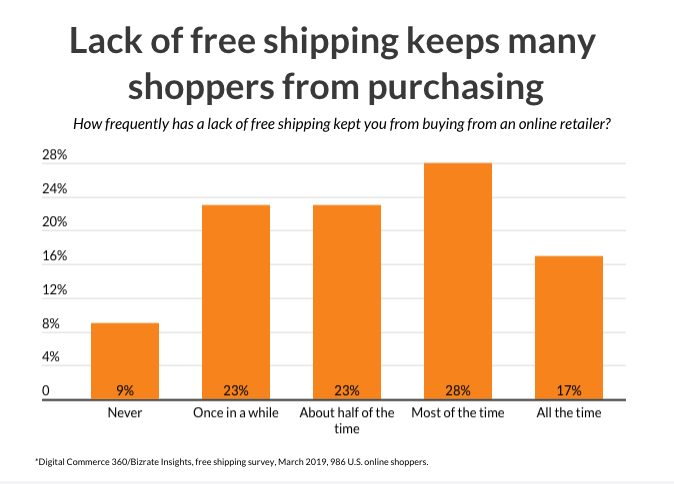 Source: Digital Commerce 360
That said, offering free local delivery may not be possible for smaller businesses or difficult-to-deliver items. It will depend on what your operating costs will be to staff a small full-time delivery team. Instead, you can rely on local courier services or crowd-sourced delivery services, like Uber Eats and DoorDash.
With shipping, it's a balancing act of appealing to the most customers while still being profitable. And when it comes to delivery service, you don't want to cut corners. Don't go with a courier option that isn't trusted just so that you can offer free shipping.
Step 4: Pick a timeframe that works for you.
When it comes to online purchases, timing is just about everything (well, timing and cost). This doesn't mean you have to offer same-day shipping and delivery. The good news is a Google survey found that 77% of shoppers say reliable shipping in two days or less is an important factor in their buying decisions.
Since you're focusing on the local area, you should be able to get items to your customer's doorsteps in two days or less. For products that require fabrications, customization, or other alterations, make sure customers are aware of any additional lead time.
It's more important to many customers to get an order quickly and on time versus saving money on shipping. Oracle found that 13% of customers stated a late delivery would cause them to abandon a retailer permanently.
The key is to offer a prompt delivery service to your local customers that's consistently on time. So if it takes more than two days for your product to be delivered, make sure you don't miss the stated shipping window.
Step 5: Choose your delivery team.

Lastly, you'll need to decide who's completing the product journey for your local customers. When possible, using your local team can have added benefits as they're already on the payroll, have a company uniform, know the local area, and can give customers a complete brand experience.
Often, eCommerce companies like yours are built on small teams. In this case, you could opt to outsource your local delivery. There may be local services that you can use. This can be a great touch in place of a regional courier as it keeps operations close to home.
It would be best if you always considered the costs of whichever option you choose, as it will likely affect your customers' wallets (and your website's conversion rates).
5 Best Practices for Local eCommerce Delivery
Business instant messaging solutions can boost your marketing capabilities when implemented correctly. Likewise, local deliveries can add a strong and supportive revenue stream when done right. Follow these best practices to ensure you get it right the first time.
1. Make your first offer your best offer.
As stated, free next-day delivery isn't a must for most customers. But if you can pull it off, you'll reap the rewards. Offer the best price and shipping terms you can to your local customers.
Sometimes, setting an order minimum for free shipping is the best option. Not only will this enable you to offer free shipping, but it can also help boost your average order value (AOV) for local customers.
2. Offer free returns.
Chances are you already have fulfillment solutions for regular online customers; you offer either free or affordable shipping on returns. Don't treat your local customers any differently than those outside your community. Treat them even better if you can! Give them the option for a quick and painless return; you can even allow them to return a product to your physical store themselves.
3. Be transparent
Make any policies for shipping, payment, and returns for local deliveries accessible at the time of purchase. Full policies should be easy to find on your website, and you should highlight any differences between local deliveries and your regular shipments. This informs customer expectations.
4. Use an eCommerce and logistics platform.
Solutions like an omnichannel eCommerce management platform can level up your logistics. These will make it easier for your team to organize your local delivery system and improve any areas where necessary. For example, an eCommerce solution will make it painless to adjust your local delivery radius and pricing options with just a few clicks.
5. Participate locally.
Personalized marketing messages can work great online. Don't forget about the real world too! Sponsor local clubs and events in your community. Participate in local events and get to know your local customers face-to-face. You can also use this opportunity to promote your business and its local delivery program.
Get Ahead of the Curve with Local Delivery
You may conduct most business in the virtual world, but you should still stake your claim in the real one. Local deliveries are an easy way to use your existing resources and build value from your local communities. Customers will appreciate the option of local delivery and reward your business with many online purchases.
There's no time to wait. Get started now, and start reaching out to those customers in your town.