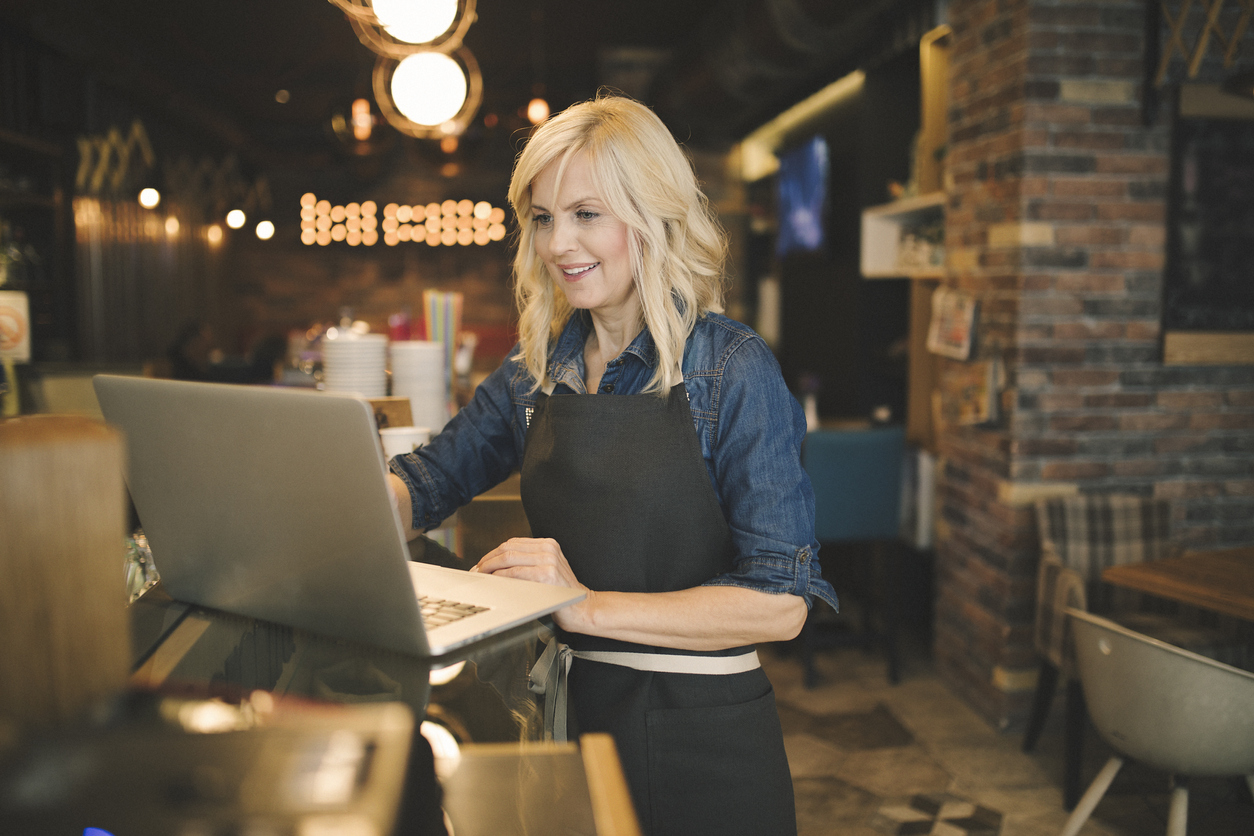 Over the last five years, online transactions have doubled their total retail market share, growing from seven to fourteen percent according to Statista. While the pandemic has certainly accelerated the growth of the eCommerce industry, its growth prior to 2020 suggests that this has simply been a speeding up of the inevitable.
Common wisdom seems to suggest that the shift in consumer behavior towards buying products online is bad news for smaller, local retailers. Proponents of this view say that the rise of eCommerce means that shop proximity is less of a factor in consumers' buying decisions and that it pits smaller businesses against behemoths like Amazon.
Despite these apparent downsides, my company United Tires, a retailer of used tires, has successfully switched from being a local brick and mortar retailer to making over 95% of our sales online. This switch has allowed us to more than quadruple our revenue in the last 18 months.
What makes this case particularly interesting for local retailers is that a large part of our success comes from leveraging our existing local presence to dominate online sales in our city and state. This gave us the foundations to start scaling nationwide.
Here is a breakdown of some of the tactics that we used to create a "local eCommerce" presence.
1. Let your existing customers know that you are selling online.
Unsurprisingly, the easiest way to get your first eCommerce customers is by tapping into the customer base of your existing brick-and-mortar operation. Share the news as soon as you build your new website.
In the couple of months that precede and immediately follow the launch of your eCommerce store, make it prominent on all your customer communications that you will be starting to sell your products online. Announce it through your website and socials or send a mass email to your loyal customer database. We found that many customers, especially younger ones, will switch from buying in-store to buying online immediately.
Other than the obvious morale boost of making your first few online sales, funneling your existing customers to buying online can help the eCommerce arm of your business grow for the following reasons:
The less time that you and your team spend running the offline, brick-and-mortar side of your business, the more time that you have in getting the eCommerce side of your business off the ground. Funneling your existing customers online will therefore allow you to focus your energy towards building up your online store.
As a result of the Rankbrain algorithm update, having traffic that goes to your site and converts gives you a nice early boost in search engine rankings. Furthermore, having people search your brand name to buy online will help establish you as an entity online.
Serving these earlier customers well with quick delivery can help build your early eCommerce customer base through word of mouth. This can also give you the opportunity to test out your fulfillment systems.
In short, letting your existing customers know about your expansion to eCommerce can give your eCommerce store some early traffic and momentum. Offering the option to "click and collect" can also help ease the transition of your existing customers from visiting your store to buying off you online.
2. Leaflet the areas that you want to target first.
Although eCommerce marketers tend to focus on online channels such as SEO and PPC to market their products, local leafleting is still one of the most cost-effective ways to spread awareness about a new business or service on a local level.
Leafleting is particularly effective for promoting eCommerce businesses as it immediately reminds potential customers about the convenience of having products delivered to your doorstep. For this reason, it is particularly suitable for marketing products that are commonly purchased in-store rather than online.
Letting people know that they now have an option to have products that they would usually need to purchase in-store be delivered to their home is a good reason to mail them. This makes your leafleting campaign seem like it provides real value to people, rather than just being an act of self-promotion.
To ensure the best ROI from a leafleting campaign, focus on small areas at a time, targeting locations where you can offer free or next-day delivery. This will allow you to add that as a benefit in your leaflet copy which should entice more people to start buying your products online.
3. Focus on areas where you can offer free or next-day delivery.
Aside from people's desire to support their local businesses, a reason why consumers may opt for a local online retailer is to tap into free, discounted, or faster delivery.
When setting up your initial eCommerce offering, it's important to get an understanding of the geographic locations where you can reliably offer free and/or next-day delivery. You have a competitive advantage in these areas over most other retailers (Amazon notwithstanding, sadly) so you should look to get a foothold in these locations as quickly as possible.
Factors that affect the price and timeliness of delivery include:
The distance between you and your potential customers
The US shipping zone that you and potential customers reside in
The size and weight of products that you sell
Who your fulfillment and delivery partners are
Part of your strategy to transition from brick and mortar to selling online should be working out what geographic locations you can feasibly offer free or next-day delivery to. This will involve discovering what your next-day shipping costs will be to different locations, and then working out where you can justifiably deduct these costs from your margins.
When you have worked out the locations that you can offer free or next-day delivery, you should look to specifically try to acquire new customers in these areas. Ways that you can do this include:
Geo-targeted adverts on Google and Facebook
Advertisements in newspapers local to your target locations
Setting up your service areas on your Google My Business profile to state that you serve your targeted locations
Make sure you state explicitly in your ad copy that you offer free and/or next-day delivery to the relevant locations.
5. Utilize local reviews wherever possible.
A big part of building a local reputation for any type of business is to get social proof from people in the local community that you are targeting.
People want reassurance that the products that they are buying will be of good value and high quality, and testimonials and custom-made videos about people's experience with your business are the best way of providing this evidence. Plus, when people see testimonials from people who live local to them (perhaps even from people that they know) they will come to associate your brand with a sense of familiarity that will only take them closer to becoming a customer of yours.
Again, if you already have an offline retail presence, then the best way to generate testimonials is to reach out to your existing customer base. If you keep track of your interactions with each customer in a CRM, then try to solicit testimonials from customers who have had multiple interactions with your business. These repeat customers are most likely to give you positive reviews.
If you are building a local eCommerce presence without this retail background, you will need to do a little more work to get reviews. A good attitude to take when it comes to soliciting reviews is: "if you don't ask, you don't get." You will be surprised with how willing customers are to give reviews if you simply ask them. Developing a way of automating the soliciting of reviews through your CRM should get you plenty of reviews in a short period of time.
When getting reviews, you should try and get reviews in as many formats as possible, including text and videos. This allows you maximum opportunity to repurpose your customer reviews into other forms of content. Such content can include:
Google reviews that help with local visibility through Google My Business and local SEO
Text reviews added to product pages to include locally relevant keywords on these pages
Video reviews repurposed into social media posts and adverts
You can also give samples of your products for local influencers and bloggers to review if you want to really amplify your marketing efforts.
6. Focus on building local links to your website.
Appearing on other websites that write regularly about your local area, and are visited in the most part by traffic from your local area, will tell search engines that your website is particularly pertinent to people in this location. You will therefore rank better in searches made by people local to you.
Some ways that you can build links from websites in a specific location are:
Getting listed in local directories (this also helps with your Google My Business rankings)
Offering content for blogs of local businesses, which should contain a link back to your website
Sponsoring local events and institutions (sports teams, etc.)
Giving away free products to locals in need (and being covered by local journalists)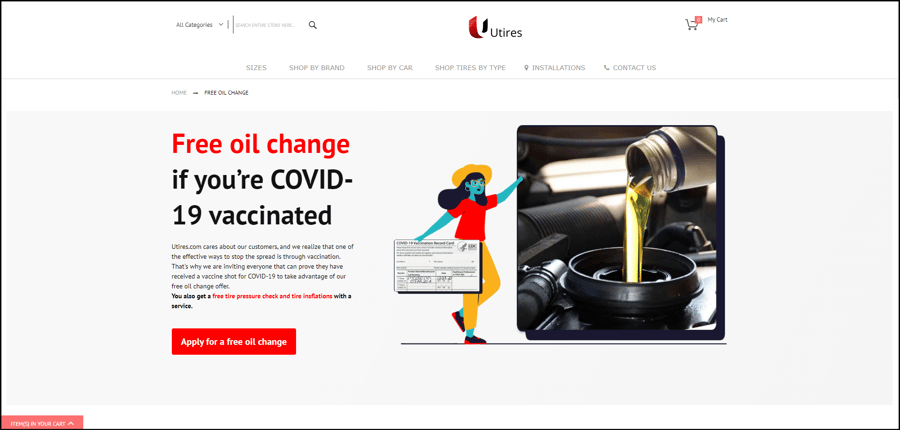 An example of a local giveaway that we ran. This got us features and links from 6 local newspapers.
In addition to helping your eCommerce store rank better in searches that are made locally, these tactics should all spread local offline awareness about your eCommerce store. This again should drive traffic, brand searches, and sales – all of which should contribute to your budding presence as an online retailer.
More and more these days, online visibility reflects offline visibility, so traditional PR tactics can help you build your online presence more than you might expect.
Wrapping Up
If you are a local brick-and-mortar retailer who thinks that the grass might be greener on the digital side, you should be encouraged by the fact that your existing local presence should give you a good head start when it comes to building your eCommerce brand.
The most efficient way to build an eCommerce brand is to continue focusing on the local market and slowly expand outwards. You want to pay particular attention to becoming the market leader in locations where you can offer free and/or next-day delivery, as these are locations where you have a true competitive advantage. The best ways to target these areas are with geo-targeted PPC, building relationships with other local businesses, and with local PR.
It's also worth including traditional, offline marketing tactics like leafleting and local sponsorships to help build local awareness of your eCommerce store. Displaying reviews from local people, and getting local keywords in that way, can also help with ranking for local keywords with high purchase intent.