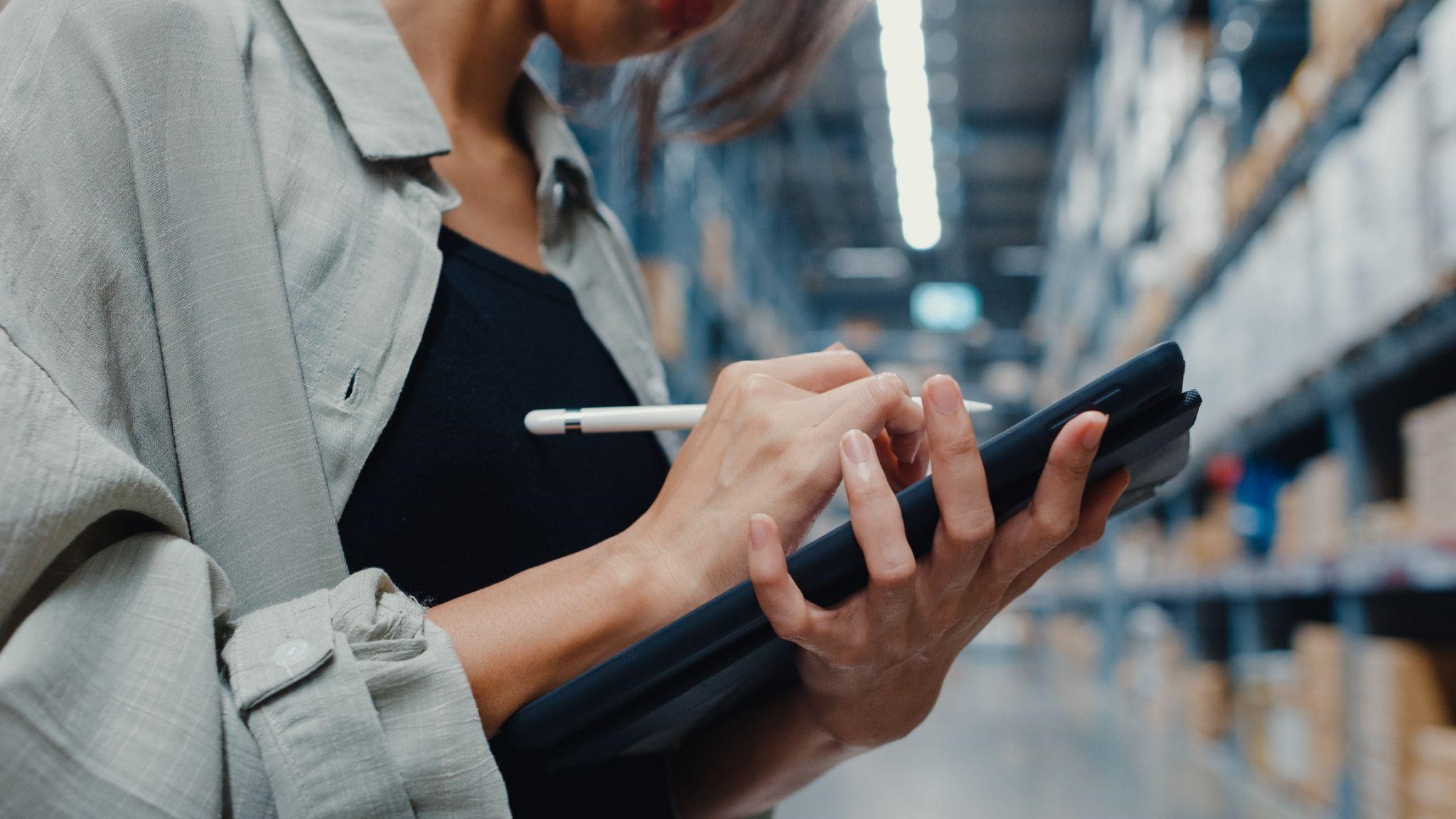 Running a business requires a variety of moving parts. Payroll, marketing, and suppliers are just a few. Finding quality suppliers can take up a lot of time — and if there's one thing that business owners are short on, it's time. However, price, quality control, and communication should be carefully considered when looking for a supplier.
Wholesale suppliers, in particular, have gained massive popularity in this age of online small businesses. It's hard to find an eCommerce shop without some kind of resource of this nature on speed dial. This is partially due to various benefits (of which we'll get into more detail later) that businesses can receive regardless of industry.
That said, don't just work with the first wholesaler you find. Taking the time to find the right people to supply your product can make a significant difference in your business operations. Everything from shipping times to expenses and product quality can and will be determined by your wholesale supplier. Your sales and company image can be negatively impacted by a subpar or untrustworthy partner.
However, finding a quality supplier can give you a long-lasting beneficial partnership that will be with you through thick and thin. Fortunately, understanding a few essential tips on where and how to find a good wholesaler can easily start you on the path to forming an unbeatable team with people you trust.
Let's start with a brief explanation of wholesale suppliers and what they can mean for your business.
What are Wholesale eCommerce Suppliers?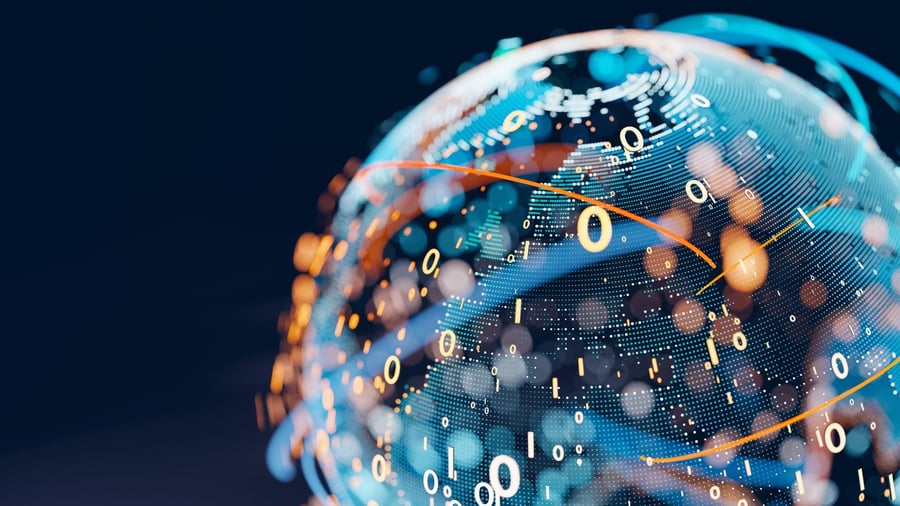 Every eCommerce store needs a supplier to obtain its products and supplies. However, purchasing products on an individual basis from every day retailers simply isn't practical. That's where wholesale suppliers come in.
Wholesale eCommerce suppliers sell products to businesses in bulk at a significant discount. This helps businesses maintain a decent profit margin while securing a large amount of product.
Buying wholesale can be helpful for any type of online business. For instance, if you sell cookware, you'll want to find a trusted supplier that uses solid and food-safe materials that can stand up to everyday use.
How Do Wholesale Suppliers Benefit eCommerce Businesses?
As implied before, there are various benefits to obtaining your products and supplies from wholesalers, including reduced pricing for bulk purchases. This is a fairly common practice across many industries, particularly in restaurants and other service markets. And according to recent statistics, that trend isn't slowing down any time soon — the rate of eCommerce in wholesale distribution soared in 2020 with a weighted 26.3% increase from 2019 to 2020.
Purchasing from wholesalers also gives you the understated benefit of being able to expand your operation to wherever your distributor ships. This gives you the potential to expand globally at an unprecedented rate and opens you up to various new markets. If you are competing with a variety of similar businesses in your area, wholesale may just be the way to push your business over the edge.
How to Find Wholesale eCommerce Suppliers
Finding a trustworthy, quality wholesale supplier will depend on your industry. Certain product wholesalers may be difficult to find, especially in less popular sectors. However, there are still some tried-and-true paths to finding your perfect distributor that nearly anyone can take.
Start Local
While you can't source every product locally, it's a good place to start. Not only are you supporting your local economy, but you may also find suppliers with shorter shipping times based on location alone. Working with local distributors also enables you to inspect products in person rather than wait for samples to be shipped to you.
Go to Trade Shows
Trade shows are industry events where businesses, manufacturers, and wholesalers show off what they have. This allows you to network and vet tons of products within a relatively short period. You will also have the benefit of being able to speak to a representative that can answer your questions.
Check Wholesale Directories
Fortunately, we live in an era where you can quickly access directories that can lead you to a list of vetted, convenient wholesalers. Alibaba and IndiaMart remain excellent tools for finding such resources. You can also sort suppliers based on their production methods, from dropshipping to private label.
5 Tips for Building Relationships with Wholesale Distributors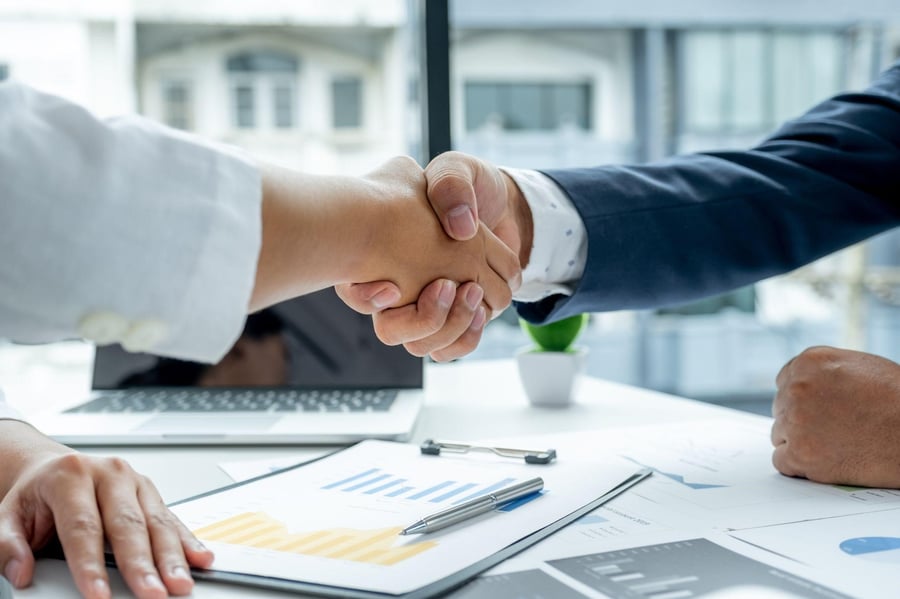 Now, you understand the importance of wholesale distributors and where to find them. However, the question remains on how exactly to form those relationships in the first place. After all, building any business relationship takes a lot of effort and can be downright nerve-wracking sometimes.
With some guidance and practice, however, you will be a master at finding trustworthy distributors and maintaining that partnership for years to come. Here are a few tips to help you get started.
1. Research wholesalers and distributors in your product category.
Thanks to the power of search engines like Google, you can pull up a list of various wholesalers in seconds. By narrowing your search to specific products and major brands, however, you are much more likely to find a relevant distributor. From there, you should carefully research reviews for your potential partner to see what other retailers have to say about them.
Additionally, you want to make sure that they have plenty of experience in whatever your business is producing. If possible, ask for samples or a portfolio of products relevant to your industry. Don't be afraid to ask questions about manufacturers they work with and how things are produced.
If you are having difficulty finding the results you want through an internet search engine, we advise seeking advice from other retailers. Going to relevant forums or talking to other business owners at trade shows are excellent ways to get great word-of-mouth referrals.
Regardless of your research route, ensure that the reviews you see are consistent. You want any distributor you work with to demonstrate excellence throughout their operations, regardless of industry.
2. Get in contact with your wholesaler of choice.
Once you have a few good potential leads, it's time to start the vetting process. This means asking questions that will give you insight into whether or not you can and should work with a particular distributor. Once you have the general contact information of who you want to work with, you can contact a representative to find a good time to discuss your potential business with them.
Any trustworthy representative will be happy to answer your questions directly. Don't be afraid to prepare follow-up questions. Here are some good questions to start with:
What is your minimum order amount?
Do you have liability insurance?
What is your return policy?
What happens if something is wrong with my order?
What factors might cause prices to change?
Can you give me an estimate of the total cost of my average order?
If you are still unsure of the direction you want to take at this point, don't be afraid to ask your representative for advice. They will be happy to recommend products and trends that are popular in your industry or that will simply benefit you at the moment.
3. Do your due diligence before agreeing to work with your wholesaler.
In addition to a detailed vetting process, it is important to do due diligence before agreeing to work with a wholesale distributor. You are putting a lot of capital upfront to invest in this. Not every operation can provide the same product at the same price point. Going with the wrong wholesale partner can affect your overall margins.
Make sure that you understand the fine print on any contract before signing it. In other words, you may want to consult with a business lawyer to make sure that any legal agreement is airtight and beneficial.
Fortunately, as an eCommerce shop owner, you have the benefit of not being as restricted by location as a brick-and-mortar store. You can afford to take the time to do your homework. Regardless of who you choose, you want to ensure they understand your needs and industry upfront.
4. Evaluate your dropshipping options.
Specific industries, such as fashion, frequently rely on a dropshipping model to acquire products and supplies. However, finding a good dropshipper can often be a laborious process that takes a fair amount of resources and vetting. If your supplier provides dropshipping, that could be an asset to your business. Typically, your wholesaler will allow you to dropship with lower upfront investment.
Additional benefits to this model include listing your products for sale without purchasing the item first. Once your customer buys the product, your dropshipper will receive that order and send it to the end customer. This removes time and resources typically involved with keeping a well-stocked inventory, managing shipping, and more. You will also be able to quickly scale orders because you're not bound by a physical location and a set number of in-house employees.
With dropshipping, your business can very well have the flexibility to offer a variety of products that it may not otherwise be able to as quickly. However, not every business fits the dropshipping model. If you're looking to sell unique, custom-branded products that customers can't get anywhere else, it may not be the right method for you.
5. Continue to maintain your relationship with your distributor.
You've found a top-notch wholesaler that can fulfill your needs and help grow your business. At this point, it's time to nurture and maintain that relationship. One easy way to accomplish this is by always paying promptly. Certain small favors, such as referring them to other retailers, will also put you in their good graces.
Transparent, prompt communication is always valued as well. You must consistently state your business goals to see how they can help you reach them. That way, they aren't surprised when something needs to be changed or adjusted.
If you take the time to maintain a positive relationship with your distributor, you are doing more than simply protecting a business resource. If you have a good relationship with your supplier, they're more likely to take special care of your products and possibly even provide deals that most wouldn't have access to. They may even help guide your business towards a new level of success.
Wrapping Up
Wholesale distributors are an essential part of doing business online. While you won't necessarily need one for your operations, it could very well be the missing puzzle piece to being and staying competitive. With a bit of know-how, you'll have found an excellent distributor that can provide you with everything you need and more at your fingertips.