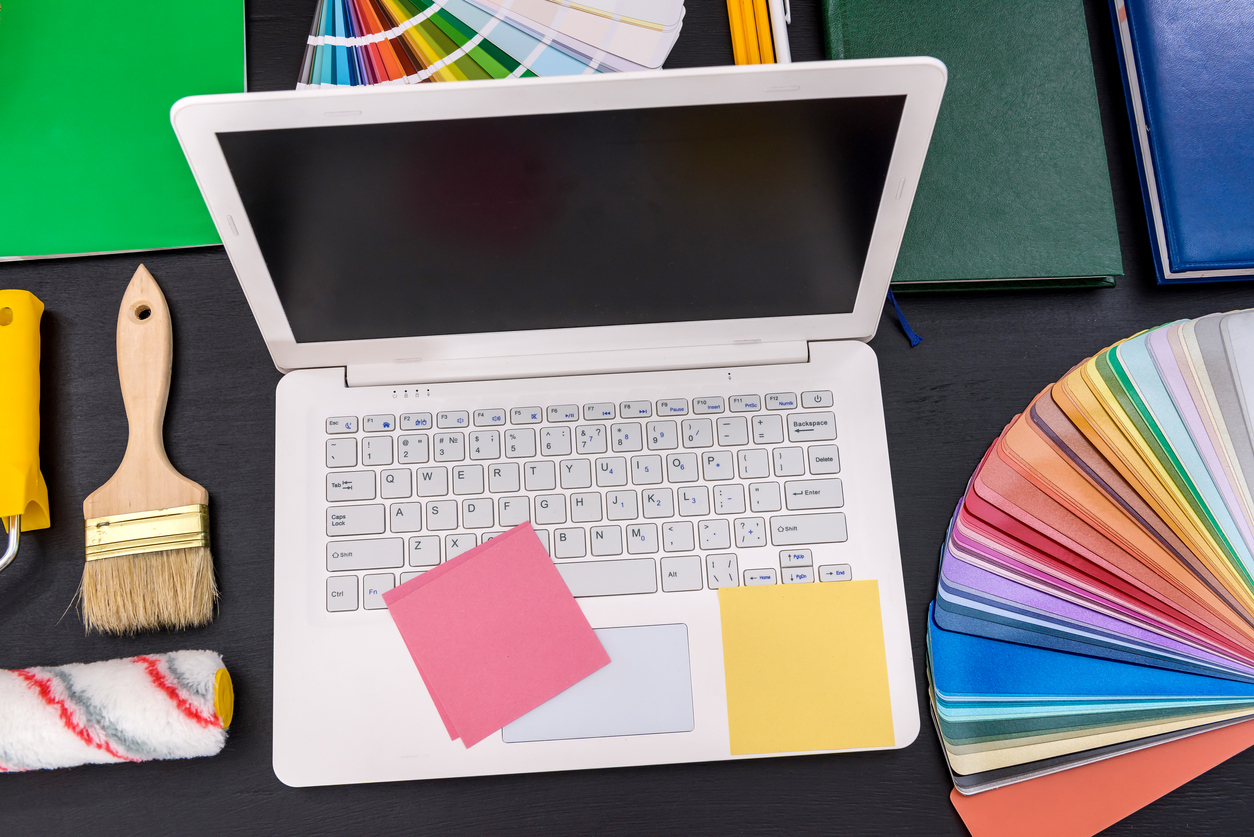 For years in the internet community, there's been constant debate over what the best browser is to use. While each browser offers its own unique selling points, there's usually only one browser that comes out on top: Google Chrome.
Chances are, you're using Google Chrome to read this article right now. If you are, but you haven't done anything to customize it, then you're missing out; one of the best parts of Google Chrome is how you can personalize the user experience to your specifications with themes, apps, extensions and more. By installing a Google Chrome theme, you're not just making your browser window look pretty – you can actually help boost your own productivity by doing so. Let's dive into what Google Chrome is all about and what the best Google Chrome themes are for optimizing your browsing experience.
The History of Google Chrome
Before Google became the giant tech company that it is, they were a small company that focused on providing the best search engine available to internet users. But, once co-founders Sergey Brin and Larry Page worked with Mozilla Firefox developers to build the first version of what would become Google Chrome, everything changed. Led by Sundar Pichai, Google Chrome officially went into development and was announced to release in September 2008 in the most Google way possible – through a short comic explaining all of its features. After it's first public release, the browser quickly surged in popularity and went through many versions before becoming one of the best web browsers available today.
Initially released for just Microsoft Windows, Google Chrome has now been ported to macOS, iOS, Android and even Linux. Google has even built an entire operating system, called Chrome OS, that utilizes Google Chrome as its main component and the platform for all of it's web apps.
Is Google Chrome the Best Browser?
After 11 years, Google Chrome has established itself as the example by which other browsers follow suit. Even Microsoft Edge, the newest iteration of Microsoft's classic Internet Explorer, is now based on Google's Chromium code that was used to make the Google Chrome browser. So, what makes Google Chrome one of the best options out there for internet browsing?
Simple & Easy to Use
Google Chrome is widely regarded as one of the easiest to use browsers on the market. Aside from the fact that it seamlessly integrates across all devices and with all of your Google accounts, Chrome's browser makes it a point to streamline the user experience as much as possible. On desktop, everything you need to navigate your browser is right at the top – your search bar/URL bar, your tabs, your bookmarks and navigation buttons like back, forward and refresh are all right there. On mobile, its design is fully optimized for smaller screens as well.
Fast Loading Times
There's nothing worse than fighting with your internet browser to accomplish a simple task like clicking a hyperlink or going back to your previous page. Compared to most other browsers, like Microsoft edge and Mozilla Firefox, Google Chrome comes out on top as one of the fastest browsers available. Using it's V8 JavaScript engine, it's able to load web pages at incomparable speeds, making your browsing experience quick and painless.
Advanced Security
If you're an internet user, then it's no secret that the web can be a dangerous place. Thankfully, Google Chrome goes above and beyond to maintain web security best practices and protect all of its users from any bad actors or malicious sites online. On every site you visit, Chrome makes it abundantly clear in the URL bar whether or not they're secured with HTTPS or unsecure with the HTTP protocol. If Chrome suspects that the site you're visiting is part of a known phishing or malware attempt, it takes up your entire window and blocks the site from you.
Up-To-Date Software
To keep their users safe and their browser fully functional, Google Chrome regularly updates its software every few days. Whether it's a bug found in the code that can be exploited, or a simple usability glitch that needs to be changed, Google is constantly on top of keeping their browser safe and easy to use with it's updates. They've even designed their browser to check for a new update every five hours, so you'll never need to worry about manually tracking down each update.
Apps & Extensions
Since Google Chrome is a Google product, it's designed to sync seamlessly with all of their other apps, including Google Docs, Google Translate and Gmail. Beyond their proprietary apps, Google has a Web Store to provide users with extensions to enhance their browsing experience and cater to their own personal wants and needs. Extensions can be officially designed by Google or made by third parties and include everything from online shopping apps like Honey to productivity apps like Evernote. The Chrome Web Store is also where they house Google Chrome themes, which we'll get to in a second.
The Best Google Chrome Themes for Productivity & Style
Now that you understand just how powerful Google Chrome can be, let's move to the more fun side of things: the aesthetic of your browser. But, don't think that your Google Chrome theme is all about style, because the way your browser looks can affect how you get work done. Let's go through out picks for the best Google Chrome themes for purpose and pleasure.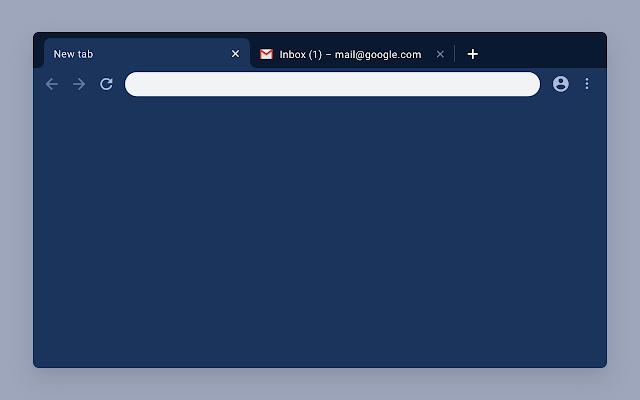 Looking for an aesthetically pleasing theme that doesn't distract from the work you're doing? Designed by The Chrome team themselves, the Slate theme is described as "cool and compromised." This minimalist theme uses low contrast cool blue tones that can help you to relax throughout a stressful workday or keep you focused on the task at hand. Maintain minimalist design around your work desk/area can help keep distractions at a minimum, optimizing productivity as a result; the same goes for your virtual desktop. Without any busy design elements and one consistent color palette, this theme will make our browser feel like a sleek, well-oiled machine.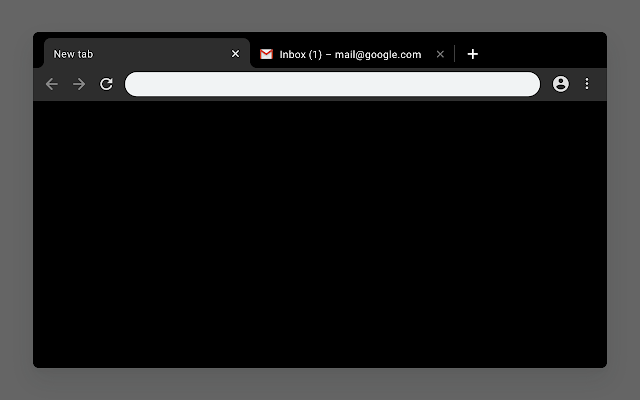 If you're into monochrome minimalism, then the Just Black theme for Google Chrome may be the best option for you. Just Black is also designed by The Chrome team, describing it as the perfect theme for "when you're feeling extra moody." Whether or not you're feeling down, this theme will surely make your eyes happy; dark colors are proven to reduce eye strain when looking at a screen for hours on end. With white text that pops off this dark grey and black color palette, Just Black is a simple and sleek theme that will only improve your work performance.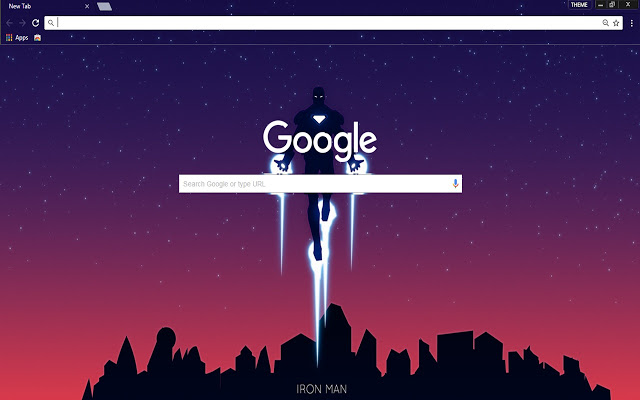 Are you a professional by day, but a comic book nerd at night? Extend the action figures on your work desk to your virtual desktop with the Iron Man – Material Design theme for your Google Chrome browser. While this theme references a classic comic book hero, it utilizes artwork that's minimal and clean with a color palette that's dark and rich. It's not loud like typical comic book art, so you won't have to worry about your browser distracting from your work. Work doesn't always have to be serious; personalize your browser and make everything feel a little more monotonous by activating this constellation-inspired theme.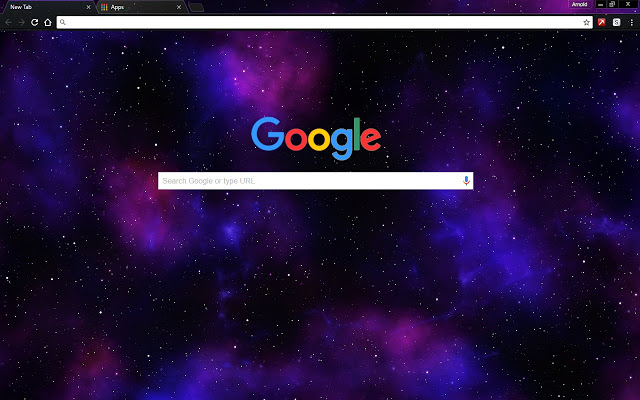 Do you love the star-studded night sky of the previous theme, but you're not interested in Marvel? Then try out the Nebula theme, integrating a dark and colorful rendition of the galactic night sky with your browser window. This theme is easy on the eyes with its dark colors, but it's not one swathe of a single color – there's pops of purple and blue and constellations strewn about its design. The galaxy image reaches beyond the New Tab screen, meaning that each tab at the top of your browser window will have its own unique speckling of stars and planets. If you're looking for a theme that inspires you to reach for the stars every day, then check out the Nebula theme.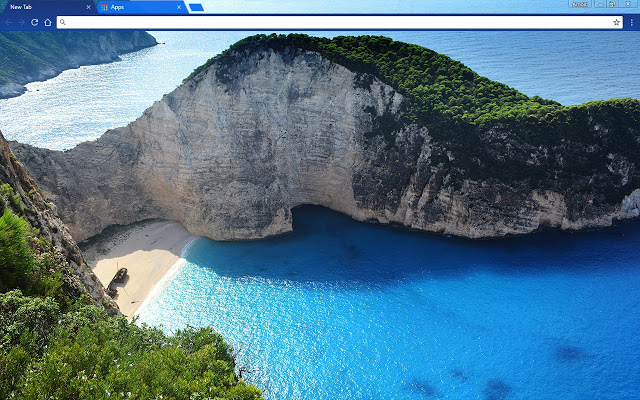 Some days, you may feel the overwhelming desire to escape to a beautiful beach and relax in the sand rather than tackle the day's work ahead of you. Luckily, rather than having to book a plane ticket to a tropical destination, you can just install the Greek Beach theme to be instantly transported to a beautiful breach and cliff side. Giving you a view of pristine blue water and lively green nature, this theme will brighten your day and wake you up as soon as you open your Google Chrome browser. If you find yourself cooped up inside all day staring at a screen, nature-inspired themes like this one are a great way to reintroduce the beauty of the world into your mindset.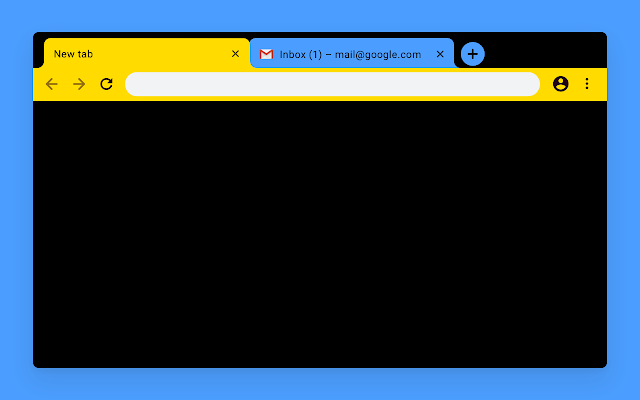 We're finishing off this list with a theme designed by the Google Chrome theme with the primary purpose of keeping you organized and productive – High Contrast Colorful. This theme unites "the brightest of the bright" with "the darkest of the dark" according to The Chrome team, and they're not lying. Based on a stark black background, this minimalistic theme makes the tab you're currently on a bright yellow while every other tab you have open is a cool cerulean. This helps to streamline your work process by making it easy to switch back and forth between tabs – especially if you have a lot of tabs open. The color scheme is dynamic, making work less monotonous as well. Give your eyes and brain a break by installing this optimized theme on your browser.
What're Your Browser Preferences?
Everyone has their own unique style of using the internet. Some users prefer to have as little tabs open as possible, while others would rather use their tab window as an encyclopedia of their entire browsing history. So, what browser do you prefer to use to access the internet, and what's your favorite style of online exploration? Did we miss any of your picks for the best Google Chrome themes? Let us know down below!