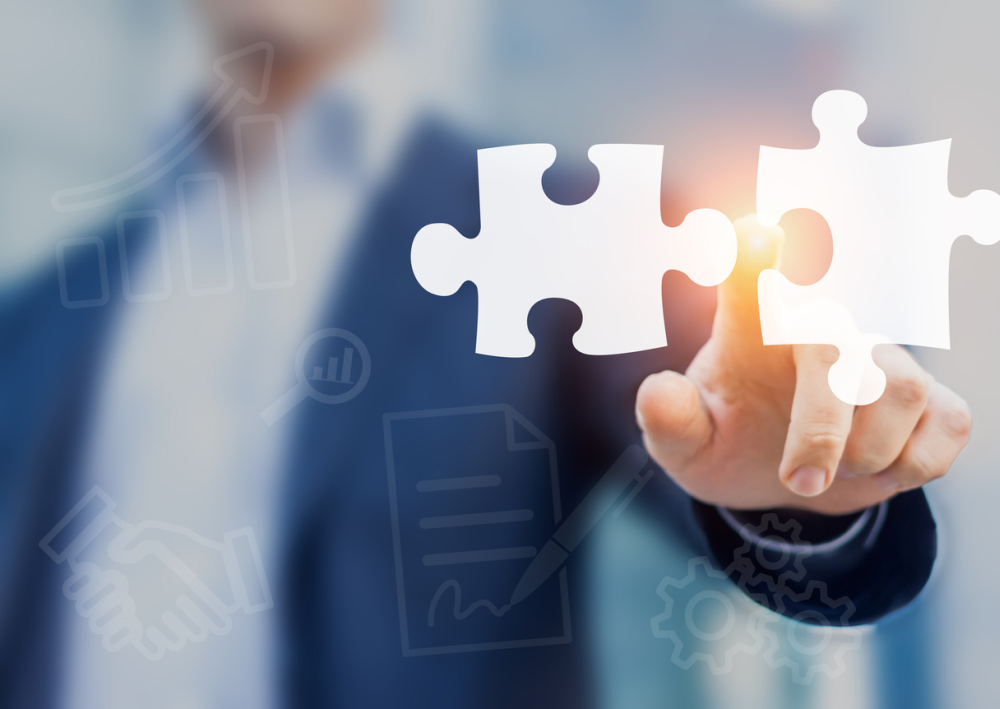 New apps, services, and companies are constantly springing up in the world of eCommerce. Any company that does business online should always keep an eye out for the best ones on the market in order to stay fresh and competitive.
Updating your toolbox like this has the potential to make operating your shopping website far better and more efficient than before.
One example of these game-changing solutions is Zapier, a platform that gives online store owners the tools to create connections between the apps they use.
You can customize these connections, or "zaps", to create cause-and-effect relationships. When something happens to one app — known as the Trigger — it makes one or more things happen on another app — known as the Action, or Actions.
Zapier has partnered with hundreds of apps, giving you the power to create countless combinations between them. These zaps include being able to connect the top eCommerce platforms — their partners include 3dcart, Shopify, Magento, and BigCommerce — with many different apps, resulting in more automation for your website.
Learning more about what kinds of zaps you can make could enable you to handle all aspects of your eCommerce business with greater efficiency. Here are the top integrations that Zapier lets you make that can help you grow your online store.
1) Generate Invoices for New Orders with QuickBooks Online
Writing up new invoices is necessary for each new order that you receive. However, you regularly receive a barrage of orders — something that is great for business, of course — having to sit down and create individual invoices can be a time sink. Thankfully, for the most part, an invoice is simply a template that needs only minor edits based on the specifics of the order.
Using Zapier to connect your eCommerce website with QuickBooks Online can enable that program to automatically generate invoices when you receive a new order. You can choose from a variety of templates and customize them as much as you want, and QuickBooks Online will fit in the information as directed. This saves significant amounts of time and effort that could be better spent on tasks that are more important and less repetitive.
2) Connect Your Site's Orders and Customers to Xero
Xero provides online accounting software that can handle several different kinds of tasks, and that includes programs for writing invoices. If you zap this program with your online website, it can create new invoices for every new order, with no human presence required. Once you configure the settings for what information goes where on the invoice, you are all set for automated invoice creation.
When you connect with Xero, every user who registers to your website is also transferred to the program. This includes not only new customers, but also those who are already in your database. This is just another way that zapping Xero can save you time and effort.
3) Add New Customers as Users to Your Helpdesk with Zendesk
Products and platforms from companies like Zendesk can give you the means to provide top-notch customer support. If you want to add your site's new customers as users to your helpdesk, you can save yourself a great deal of time by simply zapping your platform of choice with Zapier.
Once you make this connection, any new customers are automatically added as Zendesk users. That way, your customers can write in with less hassle. With Zapier's app connections, no one has to make a new account for your customer service platform on their own.
4) Create New Contacts from Each New Order with Infusionsoft
Engaging your customers is vital for a growing business, and programs like Infusionsoft can help you see customer information and track their activity. To do this, you first need to create records on Infusionsoft for each customer who places an order with your website. You could do this manually, one by one, but it can be rather inconvenient — especially for larger businesses that have many customers.
Zapping your eCommerce platform with Infusionsoft greatly simplifies the job by allowing you to do this automatically. Instead of having to create the records yourself, the zap will do it all for you by plugging information from the order into the proper places for the record on the app. When you need to access a record for a particular contact, it will already be there for you.
5) Transfer Info from Orders to Spreadsheets with Google Sheets
Writing order information onto spreadsheets, using programs like Google Sheets, bears some similarities to creating invoices for orders. They are both necessities for conducting business. They are both rote and tedious tasks. And luckily, they can both be easily done with computer automation.
Zapier can help you take care of the job by letting you connect your online store with Google Sheets. Once you receive a new order, the zap will create a new row on the relevant spreadsheet and plug the information into it. All you need to do is adjust the settings on the zap one time and you will not need to touch it again.
6) Keep Your Team Updated on Every New Order with Slack
Slack allows you to send messages to an entire group of people at once, which means you can keep everyone informed on new orders. While this sounds great in theory, the realities of human error can still get in the way. People can easily forget or make mistakes in their messages, which can result in spotty updates and general confusion.
Why risk that when you can configure the program to send messages on its own? You can automate communication by zapping eCommerce apps and Slack. Any time a new order comes in, Slack will immediately post a message so that everyone on the team stays in the know.
7) Place New Customers on Mailing Lists with ActiveCampaign
Maintaining email marketing campaigns can seriously bolster business growth, but they may require a great deal of effort. You can use an app that can help you automate your email campaigns, like ActiveCampaign. The catch is that even if you are already using this, you still have to keep track of who is and is not receiving these emails.
Creating a zap between your website and this email marketing platform can help with that problem. You can customize the connection so that when your store adds a new customer from an order, they are also immediately added as a contact on ActiveCampaign. Once you set up that zap, all this activity happens without any further effort on your part. This saves you a bit of time and labor, which is always worthwhile when it comes to email marketing.
8) Add All Your Customers to Email Campaigns with MailChimp
MailChimp is a platform that provides easy-to-use marketing automation software specially designed to meet the needs of small businesses. Trying to automate as many tasks in email campaigning is a worthwhile effort, and zapping your eCommerce site with MailChimp can help you reserve many such tasks for the programs.
Connecting MailChimp with your store will allow you to automatically add all your customers to its contact list, so that your marketing messages receive access to their emails immediately. This means that it will automatically add anyone who registers with your site, as well as anyone who has already registered in the past.
9) Stay Organized with Trello Boards Based on New Orders
When someone places an order with your store, it will go through a number of stages before reaching the customer's doorstep. Keeping track of which orders are in which stages can be difficult even for smaller businesses. You have to stay organized so that everything happens as smoothly as possible, or else you risk dissatisfying customers and losing their business.
Zapier allows you to integrate online stores with Trello, a platform where you can organize information in the form of "boards" that consist of "cards." You can customize a zap that automatically copies information from a new order on your 3dcart store and pastes it onto a new card on your Trello board. This is an easier way to stay on top of what is going on with your shop.
10) Connect with HubSpot and Increase Productivity
HubSpot provides tools that help with marketing and sales, as well as a free CRM to help you automate the more tedious tasks of running an online business. With Zapier, you can boost the productivity of your shopping site even further with up to 24 possible HubSpot integrations.
Triggers include the placement of an order, the change of an order status, or the addition of a new customer. Actions include creating new contacts, calendar tasks, social media messages, and blog posts; adding new contacts to a workflow or list; and many more. Zapier lets you configure these connections however you want.
11) Reach Your Audience Instantly With SimpleTexting
SimpleTexting is the leading web-based platform for SMS marketing and business texting. Their software gives organizations the ability to send marketing campaigns, share important alerts, and provide 1-on-1 customer service using text messages. Thousands of organizations in North America rely on SimpleTexting to connect with their audiences. And with a powerful suite of features including segments, autoresponders, data collection and analytics, their platform is designed to help businesses start and scale their SMS efforts.

Connecting SimpleTexting to your store can create automated processes that cut back on busy work and save you time. Send a text message confirmation via SimpleTexting when a new order is placed. Add new customers as SimpleTexting contacts to keep them engaged in your brand. Send a text when an order status has changed to enhance your customer experience. The options to connect are limitless!
Integrating your preferred eCommerce platform with Zapier can make running an online store as smooth as possible for you. Automation can reduce the time you spend on repetitive tasks, giving you more time for the parts of your work that matter most. Using Zapier, you can vault far ahead of your competitors while running your business more easily and more profitably.