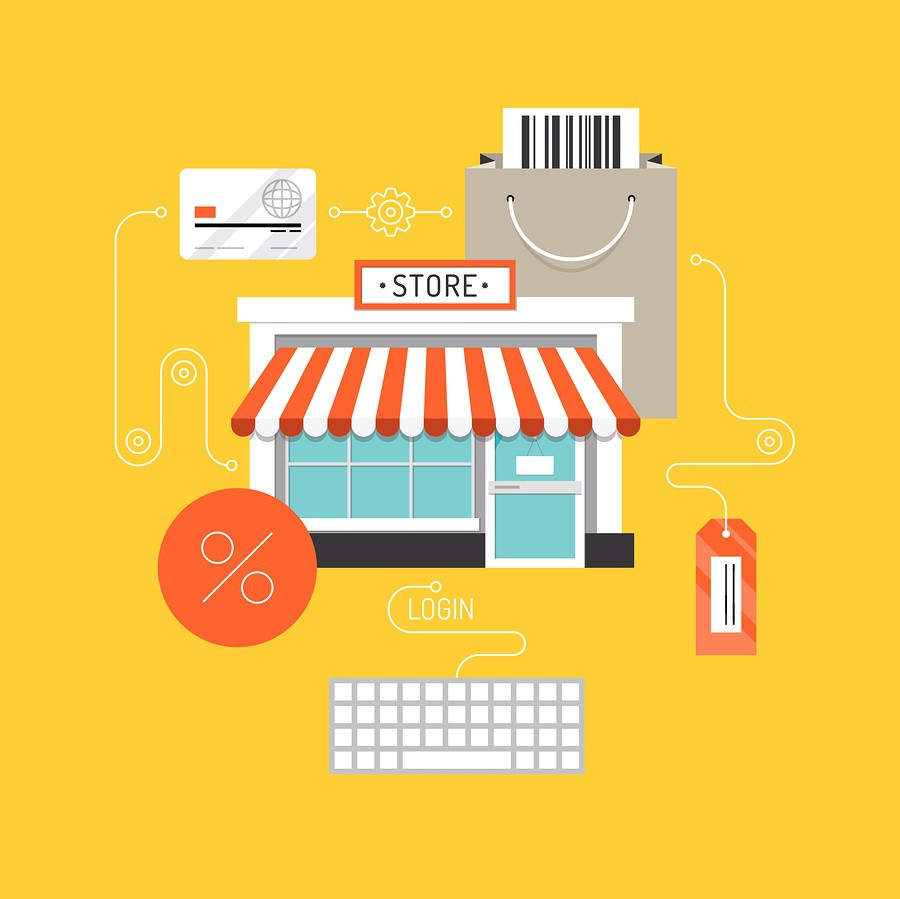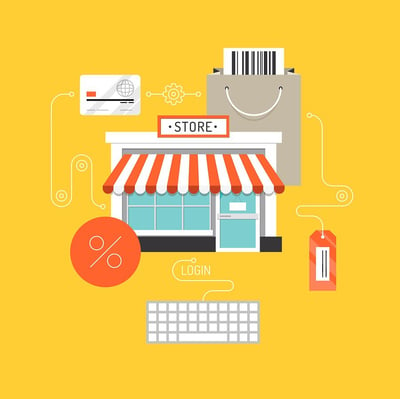 The eCommerce marketplace is a large and ever-growing swath that sees thousands of new entrants each day. According to Statista.com, between the years 2002-2013, eCommerce sales ballooned from just $72 billion to a staggering $322 billion per year. They are estimated to increase exponentially in the short years that lie ahead, as mobile shopping truly takes force. Anyone with motivation, a computer, an internet connection and something to sell can hop on the eCommerce bandwagon and become a part of the e-retailer revolution. The difference between scoring sweet sales time and time again and just blending into the rest of the mix, however, depends upon a number of underlying factors. Use these top-10 suggestions to supercharge your online store for success.
One: It's All About Good Imagery
You've heard that old time saying before: A picture is worth a thousand words. Well it really is when it comes to selling more products at your online store. A Smashing Magazine article advises that you will want to offer as much imagery as possible to give shoppers better perspective. This means that you should feature professional photos that offer different angles and views, captured in high-resolution. Enable your shoppers to be able to really get a good idea of what your products look like to encourage more sales.
Two: Your Branding Matters Greatly
A well designed logo can mean the difference between customers remembering your brand or forgetting about it. According to Entrepreneurship.org, you want to assure that your brand connects to your target market, invoking emotional and cultural responses in a visual capacity that helps drive home your nameplate. Do this, and shoppers can more easily recall your store the next time they hop online to shop for a related item.
Three: Offering White-Gloved Customer Support is Critical
This one is obvious but needs to be said: offer the best customer support as possible.
A SalesForce article underscores this notion, where a study they conducted found that over 90% of companies that offered inconsistent customer service experienced decreased satisfaction overall.
Similarly, a Forrester study found that shopping cart abandonment rates are directly linked to customer support, and that 55% of these rates are intrinsically associated with the level of support that you are offering, namely at the time of checkout.
According to E-Consultancy, over 80% of your customers will need some form of support during the checkout process.
Four: Market Thyself Diligently
You should aptly weigh your options with traditional SEO versus pay-per-click (PPC). The difference being that PPC ads are not long-lasting; they are gone as soon as you end your campaign. SEO, while perhaps costlier at first, will procure much longer-lasting results, according to a report by Big Thinking Online. If you are operating on a thin budget, consider targeting only a few keywords at a time to trim your budget down, and look into more affordable and outsourced SEO services providers.
Five: Evangelize Your Brand on Social Media
Social media is your direct and personal connection with your target demographic. What's more is that it's free to use. Keep these following statistics in mind when considering how you can integrate social media to aid in your marketing efforts.
A study that was conducted by ShopSocially found that social media helped over 85% of companies gain better rankings on the search engines due to the amount of traffic and social signals that social ambassadorship created.
According to a study that was conducted by Fedelta, over 70% of people rely upon social media during the decision making process for an online purchase.
A Pew study found that over 73% of adults with internet access use social media, with a staggering 71% using Facebook.
Six: Build an Online Following and Market to Them
As you continue to attract new customers to your online store, don't overlook the power of marketing to them with a newsletter. Newsletters are powerful tools that can help you stay fresh in the minds of your existing customers; not to mention that they can help you attract new customers, too. According to a PC World article, newsletters help to cement your brand; they solidify your niche in the mind of the consumer; and they create a satiable intrigue that drives more response.
Seven: Deliver Handsome-Looking Packages
It's all about appearance. In this case, how your packages are presented when they arrive on the doorstep of your eagerly awaiting customers. Make sure you take the time to carefully and neatly pack each item. Consider dropping in a "thank you" note and a coupon code, too, that's good for a discount off their next purchase. Imagine what you would want to see after spending money at an eCommerce store, and integrate such a presentation into your shipped packages to woo and intimate customers as they excitedly open their parcels and examine the goods that they purchased from your business.
Eight: Customer Reviews Can Increase Awareness and Improve Sales
Reviews are powerful tools that can actually spur more sales as a result of increased awareness. Even negative reviews can present your business with the opportunity to earn back a disparaged customer's business, as well as to demonstrate a strong policy of dispute resolution to prospective and existing customers.
According to a Nielson report, over 69% of customers read reviews and product suggestions that are made by other online customers.
According to E-Consultancy, over 87% of customers rely upon information that they find in reviews to make a purchasing decision.
Bad reviews can be responded to, allowing you to gain critical feedback that can be used to improve your customer service process.
Good reviews can make your business shine like a star, and can serve to attract more customers to your storefront.
Nine: Implement an Effective Returns Management Process
Shoppers are scrupulous at online stores, and with a plethora of shopping choices available to them, there are plenty of options that they have. If your online store is not offering a progressive returns policy, you could be losing customers. A Forrester study, which was conducted on behalf of UPS, found a shocking connection between offering generous returns and attracting or retaining customers.
Over 80% of customers stated they would be likelier to make a purchase if they knew a generous returns policy was in place.
Over 80% of customers stated they were loyalists to online stores that offered easy and generous returns.
Over 72% of customers stated that they would be less prone to make future purchases from stores that didn't offer easy returns.
Ten: Offer Low-Cost Shipping & Handling
Certainly, shipping and handling costs are going to be one of your greatest expenses yet they are also something that can detract customers from making a purchase at your online store, too. Back in 2009, the North American Technographics Retail Online Survey found that a key factor driving shopping cart abandonment rates was shipping and handling costs being too high, accounting for the 44% of abandoned shopping carts. In 22% of the instances, respondents stated that shipping costs were stated too late during the checkout process. To counter this, make sure that your checkout process is short and that shipping and handling costs are listed upfront. Consider using a discount postage provider to offer lower shipping and handling rates to your customers. Providers like Express 1, Endicia and Stamps.com can tie you into generous discounts on USPS postage; these are savings that you can then pass onto your customers to attract more sales and improve upon retention and loyalty.
About the Author
Michael Lazar is a Growth Hacker for TrueShip. The company makes multi-carrier 3dcart shipping software that's designed to streamline eCommerce order and fulfillment. When he is not busy helping to grow TrueShip and keep their users informed of all things shipping and returns, Lazar enjoys spending time with his wife, his two kids and his three hyperactive pets. You can follow his posts online at the official TrueShip Blog.
All 3dcart users get $15 off their first month of ReadyShipper shipping software with the discount code 3dcartSAVINGS at checkout on TrueShip.com.