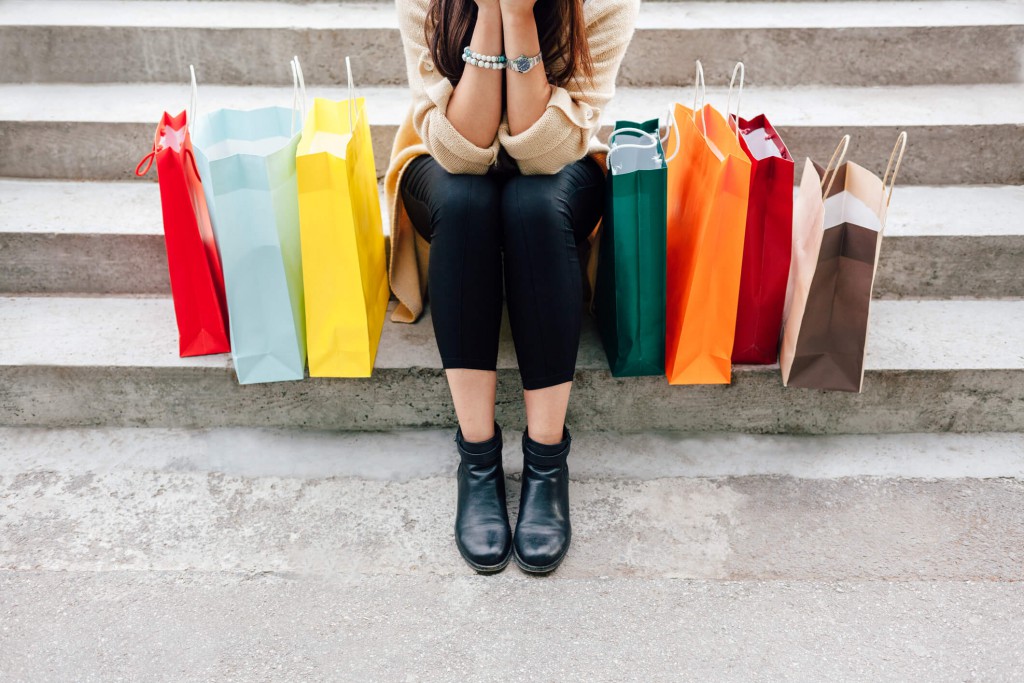 Google Shopping has become crucial for eCommerce businesses to utilize in order for their online store's products to get effective exposure on Google. Here at 3dcart, we understand this need, and are proud to have introduced our new Automated Google Feed service to make this process quick and easy for any merchant. But, what exactly is Google Shopping anyway, and how is 3dcart's service set up in your store? Keep reading to find out what makes Google Shopping so important and what we offer.
What is Google Shopping?
When someone goes to Google and searches for a product, the first result at the top of their page is a feed of relevant products. This feed is part of the Google Shopping service, which was created to allow users to search for products online and easily compare them between different retailers. Google Shopping involves three platforms: Google Merchant Center, Google AdWords, and Google Analytics.
Google Shopping makes it easy for businesses to connect with customers, increase their online visibility, and gain an edge over their competitors. Search for any product these days, and you'll be treated to a useful, clean view of deals from all over the Internet.
With Google Shopping, you're able to create advertising campaigns for your products that will show up on Google with AdWords and track your campaign's success with Google Analytics. Today, we'll be focusing on the Google Merchant Center, because that's where your store's product feed is going to live. 3dcart has made it easier than ever to create your own automated Google Feed within your online store manager.
3dcart's Automated Google Feed Service
With so many benefits, you're hopefully selling your products on Google Shopping, too! Having grown tremendously since its launch in 2011, Google Shopping ads are essential now more than ever for bringing in new customers and increasing traffic.
To help online store owners more easily manage their Google Shopping ad campaigns, 3dcart is excited to announce our new Automated Google Feed service. In a just a few simple steps, you can now easily generate a feed of your products to use on Google Shopping. By using our service, you'll have your store's newly optimized PLA's (product listing ads) on the Google Shopping network in no time.
How to Get Started
In order to get started with 3dcart's Automated Google Feed Service, you'll need to have done a few things first:
Create a Google Merchant Account: This is where you'll set up your store presence for a variety of Google Merchant services, including Google Shopping product feeds.
Enable the Google Product Feeds Add On: This service is available as an add on to your 3dcart store, allowing you to automate your product feed for Google.
Add Unique Product Identifiers: In order for Google to show the products on your feed, it will need a unique identifier. If your product doesn't have options, then it needs a Manufacturer Part Number (MPN) and Global Item Number (GTN). If it does have options, or variants, then you need both of these numbers in addition to the Advanced Options.
Now, here's the 4 key steps to follow in order to get your Google feed automated:
1. Enable Google Feeds
You're able to enable Google Product Feeds in the Shopping Engines section of your 3dcart online store manager. This section also includes the XML Google Feeds Path, last script run, process feed time, target country, and XML file generation feature. We'll come back to the XML file in a bit.
2. Add Product to the Feed (Manually)
There are two ways to add products to your Google Feed – either manually or via CSV file import and export. First, let's discuss the manual method.
In your 3dcart store's product list, select whichever item you'd like to add to your feed. Once you navigate to the Google Products Feed section of your product's advanced tab, you'll be presented with a variety of designations that the feed will need to use. These specifications will either be prepopulated from your product information, or you will need to manually select them:
Basic Product Information: This includes product ID, title, description, category, type, image links, condition, etc.
Availability and Price: This will be prepopulated by the product's base price.
Unique Product Identifiers: This includes brand, GTIN, and MPN.
Product Variants: This includes color, size, gender, age group, material, pattern, size type, and size system.
Tax and Shipping: This will include shipping weight, units of measurement, height, width, length, and label.
Adult Products: You'll need to mark down whether or not your product is an adult product so that Google can show it to age appropriate audiences.
3. Add Products to the Feed (CSV Import)
Next, let's discuss the CSV import method of adding products to your Google Feed. In the Export/Import section of your products, there will be a Google Product Feed section. You can do either of the following here:
Export: This function allows you to export products you've marked for Google feed or products that aren't marked into a file. You can also export based on product categories.
Import: This option allows you to import a formatted CSV file that adds products to your Google feed.
There are a variety of columns in your CSV file that you can populate with your product's information. These columns are largely the same as the specifications mentioned previously. To make things easier, we recommend adding a few products manually to the feed, then exporting that CSV file to work off of as a basis to add the rest of your products.
Once you're done populating your file, you're good to go and can import it into your store's Google Product Feed!
4. Generate and Use your XML File
Now that you have your products added to the feed, you'll need to submit them to your Google Merchant account so they can actually show up with Google Shopping. To do this, you'll have to generate an XML file of your product feed (like we mentioned earlier). Once you choose to generate your XML file, you'll be supplied a URL upon completion that you can add to your Google Merchant account.
In the feeds section of the Google Merchant Center, enter basic information for your feed. This includes mode, target country, name, etc. Then, you can add the URL to the proper section and select "fetch now" so that your feed can be processed and automated.
Google Shopping Feed Tips & Tricks
SEO Optimize Your Feed: Make sure that your product titles and descriptions include targeted keywords. Also, be sure to include descriptive details in your product titles, including information such as brand name, color, size, model number, or material type. However, avoid keyword stuffing in both your titles and descriptions; Google will penalize you for this.
Add Negative Keywords: You can help refine your Google Shopping campaign by adding known irrelevant terms for search queries with low CTR and high impressions, referred to as "negative keywords."
Focus on Best-Selling Products: It's a good idea to create a separate ad group of products that are top-selling in your store so that you can optimize this group with higher bids for more exposure. You can do the same for products with lower conversion rates; move them to an ad group where you bid lower so you don't waste money on ineffective ads.
Don't Slack on Product Images: Your product's image in the Google Shopping feed is one of the most important contributing factors to getting someone to engage with your ad. Make sure that your product is visible in the thumbnail, the image has a white background with good lighting, and that you avoid text, logos, and watermarks. Strive for an overall clean and compelling image.
Congratulations, your store's products are now automated with 3dcart onto the Google Shopping Feed! If you want to find out more about our Google Shopping Setup services, read our Knowledge Base article or check out our app for more details.