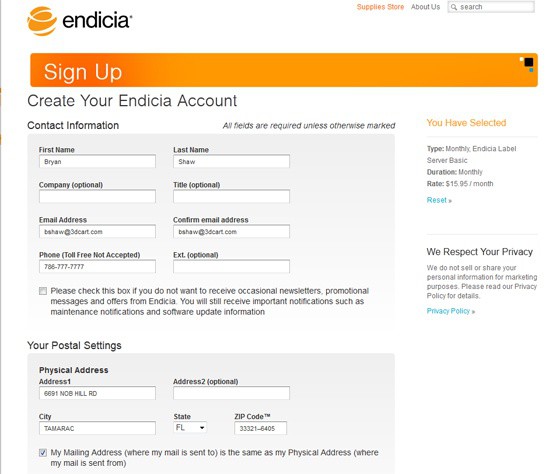 Online store owners have a thousand things to worry about, but thanks to the recent partnership formed between 3dcart and Endicia, shipping and logistics is no longer one of them.
Endicia offers electronic postage solutions that make organizing and printing shipping labels easy. For e-commerce merchants, Endicia handles all of your postage and shipping needs so you can focus on what really matters, growing your business.
Endicia's flexible software features an easy-to-use interface and custom options for maximum efficiency. And now that Endicia's a native feature inside the 3dcart solution, getting started is easy.
If you're and existing 3dcart merchant (if not, why not?), all you need to do is login to your Store Manager and navigate to the "Settings ---> Shipping ---> Shipping Settings" tab.
If you already have an Endicia account, you can enter your credentials here.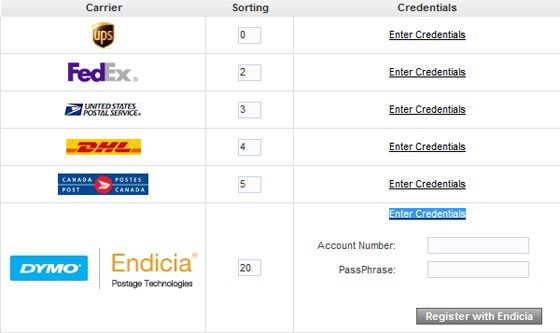 If you would like to create an account with Endicia, simply click the "Register with Endicia" button and you'll be redirected to the following page.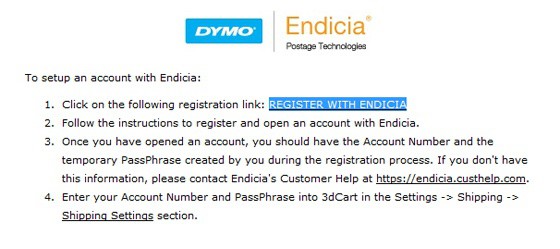 From here, simply follow the registration link to try Endicia's Basic Label Server plan risk free for 30 days!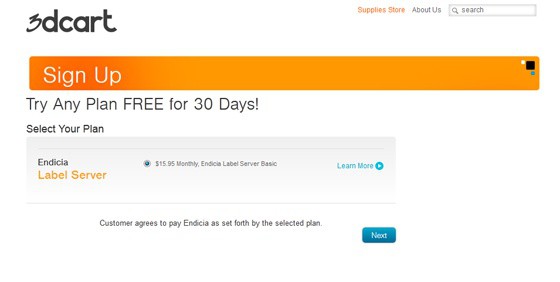 Now it's time to register! All you need to do is enter some information before clicking the "Complete Sign Up" button.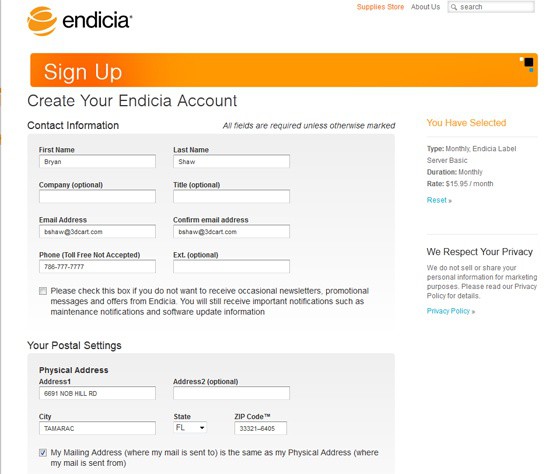 Once you've finished the registration process, you will need to wait a few minutes for a confirmation email that will contain everything you need to get started. After retrieving your account number and passphrase, return to your 3dcart store manager and enter the necessary credentials before clicking the "Save Settings" button.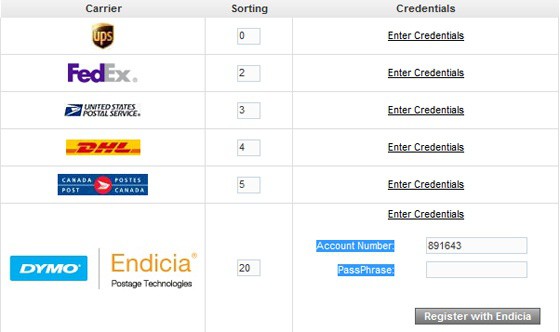 Now that you're registered with Endicia, you can start creating shipping labels, print postage and manage your orders with ease. To get started, simply select an order in your store and click "Edit." Now, after reviewing and processing the order, click the "Label Manger" button.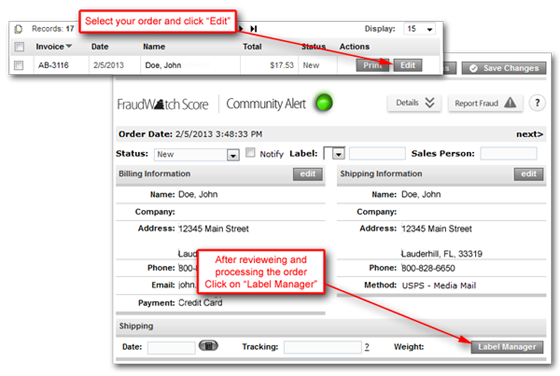 From here you will be able edit and print shipping labels, get a quote for shipping and execute orders through the U.S. Postal Service.

Once the necessary information has been entered and the shipping price selected, you will get a confirmation that your label was created successfully.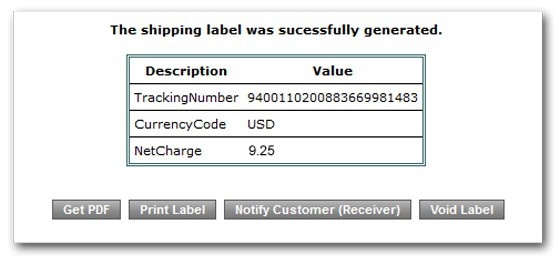 Now that you've generated a shipping label, you will receive a tracking number and have the ability to edit your label further, if needed. If no additional edits are required, however, simply print the label and your product will be ready to ship!

Endicia currently offers four solutions for online sellers. The Endicia Premium Account is perfect for small-to medium size businesses and cost $15.95/month. For large e-store owners, you may want to consider Endicia's Professional Plan for $34.95/month. Also, Endicia offers a special plan for Mac users, as well as a Free Marketplace Solution for Amazon and eBay sellers. For more information on the incredible options offered by Endicia, click here.
Together, 3dcart and Endicia are revolutionizing the ecommerce industry by offering shipping, postage and label printing services rolled into one easy solution. Now you can spend less time managing orders and more time doing what you really love… selling products.
If you have any questions about the new 3dcart and Endicia partnership, please feel free to contact Endicia's customer support department at 1-800-576-3279.