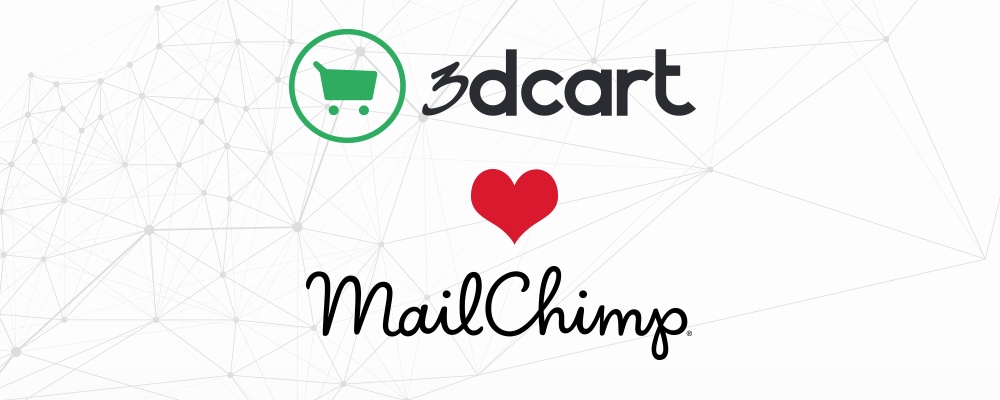 We at 3dcart are happy to announce that we've overhauled our MailChimp integration, and the new version is immediately available in your 3dcart Online Store Builder under Modules as MailChimp (v2). This upgraded integration brings all of MailChimp's advanced eCommerce capabilities directly into your 3dcart store, allowing you to use them all to your full advantage.
What are these features and what do they do?
The MailChimp connection overhaul allows you to import the following data from 3dcart to MailChimp:
Your customers (the only feature available in the previous version)
Your products
Customer order history
Customers' carts
This data allows the following MailChimp features (and more) to be used by 3dcart merchants with a paid MailChimp subscription:
Welcome Emails: Send an email to new customers to welcome them to your store
Abandoned Cart Emails or Email Series: Send an automated, custom email or series of emails to customers who abandoned their shopping cart
Best Customers: Email your best customers with coupons, early sale announcements, or other bonuses in appreciation for their repeat business
Product Follow-Up: Send an email to follow up with a customer after a purchase, either for any product or for a specific product
Category Follow-Up: Send an email promotion for related items when a customer buys from a specific category
Customer Re-Engagement: Catch up with customers who haven't been back to your store in a while
MailChimp's drag-and-drop editor allows you to create attractive, conversion-optimized emails utilizing your imported 3dcart data. Together, 3dcart and MailChimp provide the perfect system for successful email campaigns and increase of sales!
For more information on connecting MailChimp to your 3dcart store, please visit How do I use 3dcart's Integration for MailChimp (v2)?