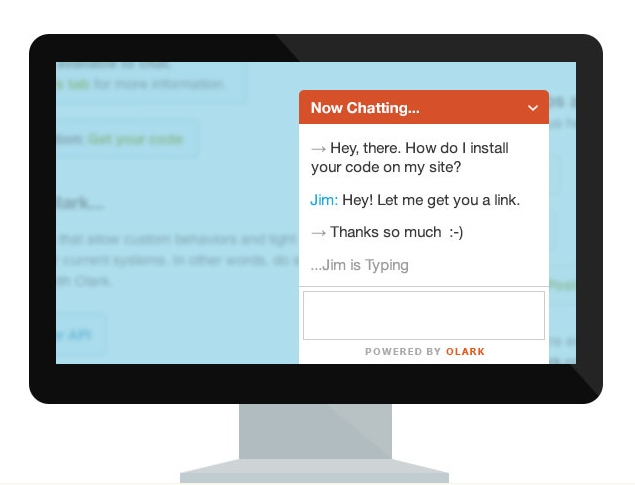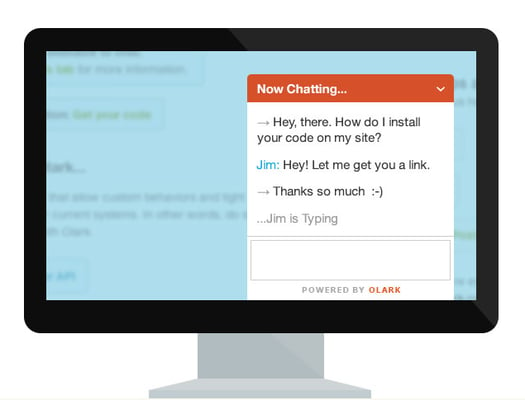 Whether you participate in marketing forums or read authoritative websites on ecommerce, you'll surely come across this same conclusion about live chat--- it can boost your business!
The great news for 3dcart merchants is that Olark Live Chat, a premium provider that's bound to do wonders for your online store, is being offered for a 14-day free trial.
What are the perks of using Olark Live Chat? Take a look at these amazing benefits reported by those who have used it:
1. Build Trust and Loyalty
Here's the real deal when it comes to online selling: It's very difficult to build trust at the start when you're a faceless business. Brick and mortar stores have the advantage of human interaction through their sales force, cashiers, and other employees. A smile and a friendly gesture can go a long way in making customers trust you and eventually become loyal to your brand.
What's wonderful is that you can have this advantage too--- through Olark Live Chat. When you approach a particular visitor who's aimlessly wandering around your e-store, you can strike up a conversation and offer help. When you guide a returning customer through his shopping ordeal, it can make a big difference the next time this person decides whether to buy from you or your competitor.
2. Provide Instant Help
Do you know how frustrating it can be for prospective buyers to have to wait even for just a day to get an answer to their query about your product? Those hours of waiting can lead to a change of mind or a decision to purchase somewhere else.
On the other hand, if you can provide instant help through live chat, you can gain an upper hand in this regard. Olark Live Chat allows you to guide a customer right on his own browser window! For instance, if he is trying to look for good gift ideas, you can show him right the options right then and there. If he's trying to decide between two items, you can point out the specifications of each one on the spot.
And of course it will be easier for you to answer any concern right away and thus increase the chances of closing a sale or making a customer happy.
3. Increase Sales
Sometimes when you're shopping in a physical boutique, isn't it that you're driven to buy when a salesperson is able to answer your questions or convince you that the product is perfect for your purpose? This is definitely possible with live chat.
What's even better is the fact that Olark Live Chat enables you to actually talk to a customer that's about to abandon his cart. Rather than emailing afterward, you can convince him to push through with the sale at that very moment. Hence, chatting can save the sale.
In addition, you can do the "Go large?" McDonald's type of upsell through the chat. By providing added information about related products or add-ons that the customer might also be interested in, you can increase the actual sale. You may also want to inform customers about certain promos or discounts you're having at the moment which can also drive them to buy more.
4. Know and Understand Customers
This live chat provider can also provide you with basic info about customers roaming around your online store, plus the pages they have recently viewed and if they are returning visitors. These things can boost your conversation and allow you to tweak your sales pitch to suit a customer's background and needs.
Moreover, you can actually gain insight into analytics regarding your customers' behavior. The reports will lead you to come up with wiser decisions for your business in order to increase your profits in the long run.
5. Make Customers Happy
The fact that there's an actual human being around to help or provide assistance can make customers happier. They can have a better shopping experience at your online store when they know they can ask questions at any time and be given answers at once. With Olark Live Chat, you can even direct them to particular departments or staff members who are more equipped to respond to their concerns. This way, you're definitely enhancing your customer service.
With these superb benefits, there's no doubt that your online business will soar higher. Word of mouth will spread the news and make more people flock to your store and join your community of happy customers. To learn more about Olark Live Chat, view the Olark Live Chat App in the 3dcart App Store.