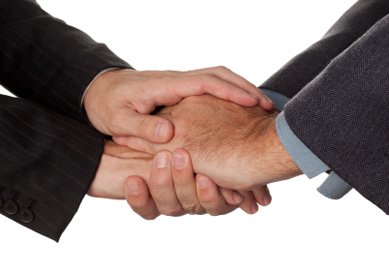 For decades, maybe centuries, groups of neighbors have rallied together to form community watchdog groups. Through their combined strength, these watch groups have found success stopping criminals that might otherwise hit them close to home.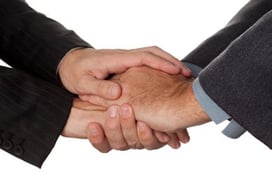 The sense of security we get from a community is palpable. Online, communities have found their own purpose, especially in the world of ecommerce.
At 3dcart, our customer community helps drive product development. Some happy customers go as far as becoming evangelists of sorts, spreading the word about our solution to other merchants and aspiring storeowners.
Most recently, we've worked on solidifying the bonds of our community by creating our own community watch group. As part of our recent FraudWatch feature release, we also launched an integral protective wall against fraud: the Community Alert.
The Community Alert sources information from other 3dcart merchants to calculate the risk of a transaction. Storeowners report instances of fraud into the system, which spits out risk scores in real-time to other merchants in the 3dcart community.
Why should you sign up for Community Alert? Here are five reasons your community might be your best guard against fraud.
1. It's based on human reporting.
In the days of automation, it's nice to have validation from a real person with real experience. Don't get us wrong—we think automation is great. But a human touch can be affirming, especially in the sensitive case of fraud.
2. A hard-earned lesson is one worth sharing.
When you're part of a community, you gain a support group with members who take their personal lessons to heart. This collective experience can help you avoid the same mistakes your neighbors once made.
In some cases, those mistakes may have produced hard-earned lessons, increasing the chance that community members are willing to share them with each other.
3. Solutions aren't always clear-cut.
Automated software is making more complex decisions every day. But for the most part, the decisions it makes are pretty clear-cut. It can't take every factor into account. A real person, however, can analyze information to find more complex solutions. They can make suggestions for proceeding that no software can.
And this is why…
4. Qualitative analysis helps you make a more informed decision.
Automation typically returns mathematical answers based on probability. But community members can tell stories, offer opinions and explain why they made certain decisions more thoroughly than computers.
When it comes down to it, an automated fraud alert can't always why a transaction is risky. Information sourced from a real person, on the other hand, may include an explanation, offering helpful information to guide your hand.
5. A community fosters trust.
Trust is so important in today's business. A community of like-minded people with similar goals fosters its own sense of trust. As a result, you'll feel (and actually become) a more secure business.
A trusting community is a valuable commodity. Find the trust you need to make your business better by getting started with a community like 3dcart's, including more than 16,000 online merchants who know ecommerce.
Check out Community Alert today.
Community Alert is a great resource for 3dcart merchants. Contact support@3dcart.com today to sign up for FREE for the beta launch.