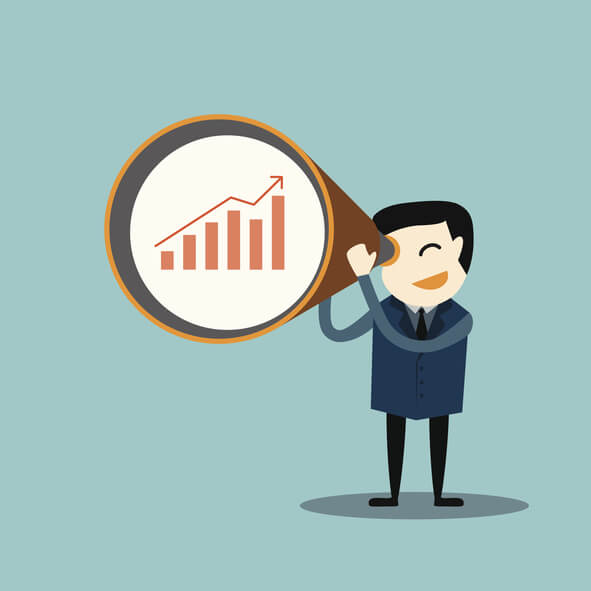 One of the many challenges of being an eCommerce store owner is getting more sales. You might already have social media strategies in place or maybe you rely on word of mouth to generate sales but did you know one of the best ways to increase sales is by tweaking your shipping methods?

According to a study done by north american technographics 44% of shopping cart abandonments are due to shipping and handling costs being too high, and 22% were due to shipping and handling costs being shown too late in the checkout process! Just by tweaking those two things you can reduce shopping cart abandonment by 66%! Here are 5 ways that we have found to make the highest impact on your conversion rate by tweaking your shipping methods!
1. Offer free shipping over a specific cart value, higher than your average order, automatically.
Shipping charges are the number one reason customers abandon their shopping cart but offering free shipping across the board is not always a viable option for every eCommerce store; you might have a really low average order value that would cause you to lose tons of money on shipping or you might have really large and heavy items that are too expensive to ship for free on their own, so you can always exclude them from your free shipping promotion. The solution? Offer free shipping over a certain cart value! Free shipping with conditions can be your most successful marketing tool.

When determining your free shipping threshold it is important to know your average order value, if you set your threshold too low you risk lowering your average order value. If you set your threshold too high you risk increasing your shopping cart abandonment rate. The best way to set your free shipping threshold is by adding the price of one item to your average order value. For example: if your average order value is $50 and your average product price is $25 you should enable free shipping over $70. By using this strategy NuFace increased their orders by 90% and increased their average order value by 7.32%! That's a massive boost in sales! And we are just getting started!
2. Offer expedited shipping as well as free shipping
Now that you have conditional free shipping setup you can move to our second tweak! Many online retailers are giving their customers more options at checkout, by only offering free shipping you can be excluding a large portion of customers. Sometimes people prefer to spend a little on shipping in order to get their items faster and sometimes it's a necessity, you never know when a customer might really need your product before the weekend! By offering expedited shipping methods on top of your free shipping method you can be sure that you are covering all the bases and not losing customers to another retailer that can get your customer their product faster. This tweak might not increase your sales as much as offering free shipping but it is an easy tweak and the improvement to the customer experience is priceless!
3. Give your customers the most accurate rates possible. Do not overcharge / undercharge
When a customer's cart does not qualify for free shipping it's important to charge your customers the correct price for shipping. Getting this right can be tricky! The best way to calculate shipping without over or undercharging is by pulling the shipping cost directly from the courier in real time. This is called courier calculated shipping. Make sure these rates are accurate by comparing your prices being displayed at checkout with the prices you are being charged by your courier this will ensure that you are not losing money on shipping or losing a customer due to high shipping costs.
4. Show shipping options before checkout
With shipping it's important to clearly set the expectations before the customer checks out, even with free shipping customers want to know when to expect their product in the mail and the sooner they see these dates in the checkout process the better. By not posting your expected delivery dates you may end up losing customers that are used to the current speedy shipping standards that are so prevalent in online retail stores. Sometimes customers will be browsing for a product that they need for a certain date, displaying the expected delivery date before the final checkout step will help build confidence and trust and help you secure those high priority orders!
5. Put extra thought and care in the packaging of your items
One of the biggest complaints that affect future sales and return orders is caused by lack of packaging: Products damaged in shipping. This is a relatively easy fix! Be sure to package delicate products properly with bubble wrap / packing peanuts. No matter how good your products are nobody wants a damaged product! This is also a great opportunity to strengthen your branding and company image, when someone receives a shipment from you it is the first physical impression they receive, put some nice touches on it and you will be sure to leave a lasting impression on all your customers!
How Advanced Shipping Manager helps online retailers manage their shipping methods

Advanced Shipping Manager is an app that integrates with 3dcart seamlessly allowing total control over your shipping rates. Advanced Shipping Manager makes setting up conditional free shipping a breeze (with or without excluding items), and also allows you to display accurate shipping rates and delivery estimates for all your shipping options! No matter how complicated your shipping rules are Advanced Shipping Manager can handle them all! Using our app, you can easily quote real-time rates from parcel and freight couriers, support dimensional weight calculations, and much more!