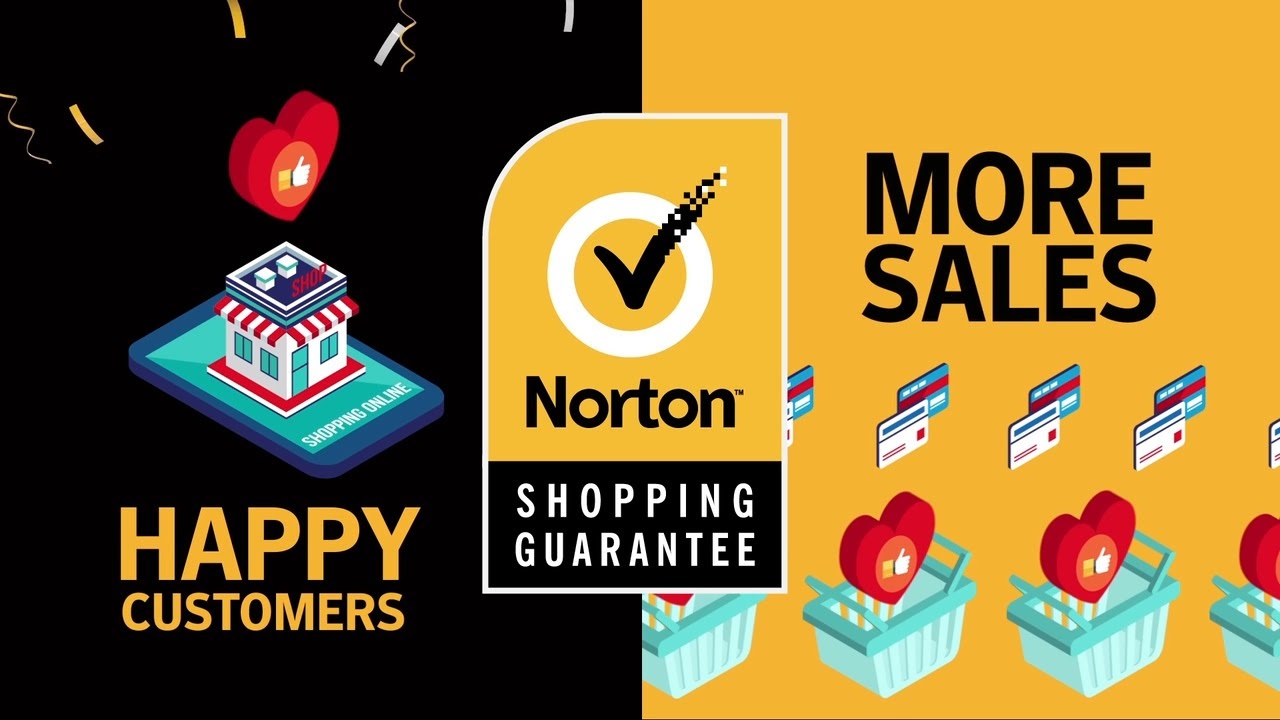 Although the convenience of shopping online can't be denied, half of consumers today are still doubtful about making a purchase over the Internet. Their fears are easy to understand, what with sensationalized news of data breaches and pages full of online shopping horror stories. In such an environment, it can be extremely difficult to establish trust. That's why 3dcart has partnered with Norton Shopping Guarantee to provide a solution.
Norton Shopping Guarantee is loved by merchants and customers alike for the services it provides. By signing up, merchants introduce several benefits to pass along to their customers:
Customers making a purchase through an eCommerce site with Norton Shopping Guarantee are eligible for $10,000 worth of Identity Theft Protection from Norton, should they experience any incident of identity theft within the next 30 days, regardless of source.
The $1,000 Purchase Guarantee covers situations in which customers have a problem with an order and are unable to reach a resolution through customer service.
The $100 Lowest Price Guarantee is offered to customers to make up the price difference if an item they bought from your store should drop in price within 30 days of their purchase.
These features vastly increase customer confidence, as when they see the Norton Shopping Guarantee badge on your site, they will know they are shopping with a merchant who is committed to protecting their information, providing excellent customer service, and selling at the best prices. In fact, 75% of consumers agree that they feel more confident shopping at a store with Norton Shopping Guarantee, and 77% say they are more likely to return.
In turn, merchants report a typical increase in sales and conversions of 7% and a 5% increase in repeat buyers. Norton Shopping Guarantee's features raise conversions by making customers feel safe, guaranteeing good service, and easing concerns about getting the best price, not only converting new customers but reducing cart abandonment by undecided shoppers who leave your site to look elsewhere.
Through its partnership with Norton Shopping Guarantee, 3dcart is proud to offer the Norton Shopping Guarantee app at an exclusive discount. 3dcart merchants are also eligible for a free 60-day trial before purchasing. Norton guarantees a 20x to 30x return on investment, as paying for the service increases sales to the point that it easily pays for itself 20 or 30 times over.
3dcart merchants opting to use Norton Shopping Guarantee pay only $9.99 per month (after the 60-day free trial), as opposed to regular Norton pricing of $89.99. More sales await, and your customers will thank you!