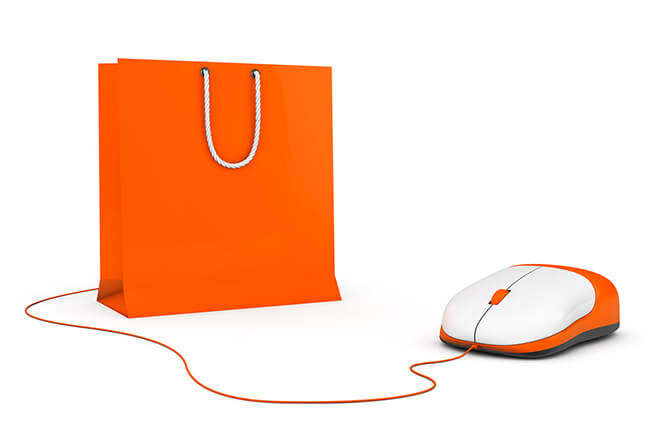 Online retailers have a lot on their plate. From cart abandonment to SEO, the conversion funnel is a ticking clock that never stops. At the core of any successful online store is customer service. A lot of retailers are so focused on the sale that they often fail to consider what happens afterwards.
What happens during the after-buying experience, when the customer needs to make a return?
Retailers go to great lengths to ensure that it's as simple and straightforward as possible for a customer to checkout and order the products that they want to buy. But if the customer has an issue with the product after the fact, often they are faced with a discouraging process that ultimately makes the return more complicated than the original purchase.
For years, online retailers have been mistakenly led to believe that product returns were both a hassle and a pain point for their bottom line. But newer, emerging studies are finding that there are ways to actually profit from product returns while simultaneously improving profits, customer service and loyalty.
Easy Returns Increase Profits
A recent UPS report – "Pulse of the Online Shopper" – determined that 81% of shoppers are more likely to buy online when easy returns are offered. What's more, 65% of them take the time to read your return policy before they make a purchase.
When you think about it, this makes a lot of sense. If you could buy the same thing at a brick and mortar store for the same price, and it's easier to just drop it off if the product doesn't suit you, then you would want to know that this same shopping convenience is being extended to online. Otherwise, online shopping just isn't as convenient for you.
To answer the looming question, in conclusion: Yes, offering hassle-free product returns can make you money. But how much?
A CNBC report found that profits from free returns can soar by as much as 357%. A 49-month survey that followed two prominent online retailers concluded that: "After a free-return shipping policy was instituted at one of the retailers, average spending per customer increased by $620 over two years. At the other, it went up $2,500."
The solution: Make returns easy for your customers and they become more loyal and spend-happy. Furthermore, they'll tell other prospective customers about your store, its offerings and its friendly returns policy.
The Science Behind Profiting From Returns
There is a science behind profiting from returns, albeit a rather new one for ecommerce. A Science Daily report found that retailers can indeed profit from offering hassle-free returns. In a recent study that followed 26,000 customers over a six-month period, it was found that cost-free returns positively influenced consumer buying patterns.
For the study, the customers were divided into control groups. By effectively managing the cost of returns and how customers that made returns were retargeted to, it was found that the group that offered free returns generated $1.8 million as compared to the group that didn't, which generated just $1.22 million – a sizable 25% difference in sales over 180 days.
The study's authors, J. Andrew Petersen (University of North Carolina) and V. Kumar (Georgia State University), concluded that: "Retailers who do not consider product returns in their measure of customer value (even simply as a cost that needs to be managed) are missing out on profits they could be obtaining by understanding and allocating resources to product-returning customers. Paying attention to these customers pays off."
Large Retailers Lead the Way
The big name retailers lead the way with their offering of hassle-free returns to consumers. Names you already know of – like Amazon, Zappos, Zalando, Target, Nordstrom's and plenty of others – offer an ironclad return policy. And they are all enjoying increased profits from it, too.
Take for example Zalando and Zappos, two of the largest online clothing and footwear retailers. Each has an aggregate product return rate measuring at about 50%. And each offers hassle-free, no-questions-asked returns with prepaid shipping. But neither is going to change a thing. One reason is that customers who make the most returns often also make the most purchases.
Even with sizing apps that are available, many customers buying apparel want to know that they are getting the right fit the first time around. This can often result in the customer buying several items of the same style at the same time, but in different sizes, and then later returning the ones that don't fit.
This convenience is also something that the customer craves when shopping online. It certainly results in more returns that a retailer has to absorb. But it also means that the customer remains an avid, loyal brand ambassador who frequently orders from the store, too.
"A world without returns would be nice, but it's unrealistic. For us, the question is: can the business be profitable with returns? And we are certain that we can. And to end the discussion, I will tell you: the overall return rate for Zalando is 50%," said Rubin Ritter, managing director of Zalando.
Infographic: Can Product Returns Make You Money?
To better drive home this thesis, we leave you with this illustrated infographic. It can help you better understand how easy product returns can improve profits, and what changes you can make now to help improve your returns policy and conversion funnel.
About ReadyReturns
ReadyReturns is a plug-and-play, automated returns solution for your online store.
ReadyReturns lets you automate your 3dcart returns policy with customizable rules to determine when an order can be returned, who pays the return shipping and where it is to be sent. Consumers process their own return through a friendly workflow, made popular by the largest online marketplaces, to create a return packing list and shipping label in minutes.
ReadyReturns is now available in the 3dcart app store with a 30-day free trial, with the option to continue service for as little as $25 a month.
Get started today by visiting: https://apps.3dcart.com/ReadyReturns.
Shipping with UPS? Find out if you qualify for special subsidized pricing.