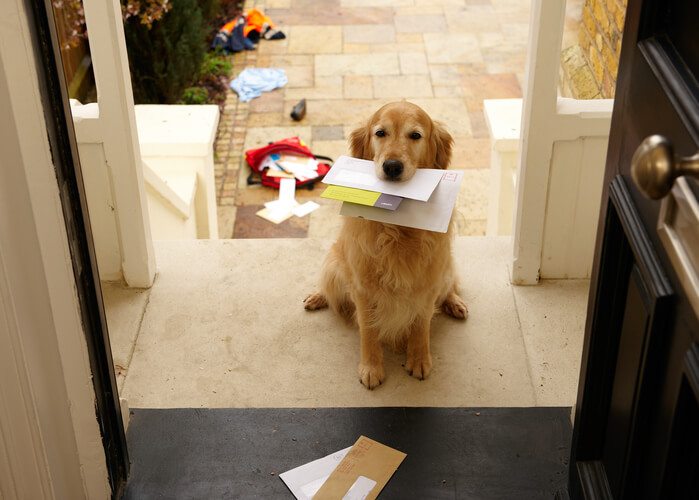 Today's customers aren't only shopping on the go, they're checking out in a hurry, too. As an increasing number of shoppers opt for the convenience of their mobile phones, more and more online merchants are discovering inane typos are to blame for their costly, carrier-imposed penalty fees.
What an invalid delivery address will cost you
It happens. And it's out of your control. After all, you can't sit and watch your customer every time she makes an order. How would you even know whether or not the address is correct?
When a bad address is entered on one or two orders, the penalties don't seem to add up to much. But customers enter bad addresses more often than that. For a large retail organization, these penalties can become substantial losses. For a smaller organization, they can be crippling to your bottom line.
How much does a bad address cost you? Here's a quick look at how FedEx structures address correction fees.
FedEx for Packages: For smaller packages through FedEx, you'll incur an $11 charge for address correction.
FedEx for Freight: For larger freight items, you're looking at $65 fee.
FedEx for Multiweight (Express): Dealing with address correction for multiple packages weighing more than 200 pounds will cost $84.
FedEx for Multiweight (Ground): This one runs up a $38.15 tab.
None of these are negligible for an ecommerce business of any size. UPS and other shipping companies charge similar rates.
Unfortunately, invalid shipping addresses are more than just an expensive nuisance, they can spell disaster for your business's reputation and customer experience as well. A wrong address can result in the delay of a delivery, generate a returned package to your business, or even end at the wrong address. As for your customer waiting at home for their package? There's a high probability you've lost their loyalty, and with it their lifetime value.
Despite the prevalence of checkout errors, there are ways to eliminate the potential roadblocks between customers and their purchase. And the solution is simpler than you might imagine: an address verification service.
An AVS is a system that verifies whether a customer's entered address is registered with a major shipping carrier(s), such as USPS, and informs customers when a wrong shipping address has been entered, ensuring your products are always shipped to the correct place.
3dcart's Address Verification can seamless integrate with your Single Page Checkout or Multi-page Checkout process to automatically verify and standardize the shipping address provided by the customer.
Address Verification features include:
The Address Verification add-on will check the domestic destination address using the USPS address matching system.
Address Verification will display the correct shipping address to the shopper during checkout, fixing any typos and format issues according to USPS standards to avoid delivery delays.
If there are multiple matches to one address, Address Verification will prompt the shopper for a selection, giving them the opportunity to correct the problem before the order is completed.
Address Verification for Online Stores
Address Verification is a brand new service that we're proud to offer our merchants. It's a simple system that works on without your intervention, adding to 3dcart's suite of automation tools targeting more efficient online business.
Most importantly, it helps merchants recoup the losses from faulty addresses by preventing them.
We've put together two scenarios to show how Address Verification works. Here's an automatic address replacement scenario.
The shopper inputs his address information on the checkout page. He accidentally switches two numbers in his zip code.
The Address Verification module scours the USPS database for a matching address. With the faulty information, it won't find one. It does, however, find a closely related match with the correct address information.
It updates the address information on the next page of the checkout, prompting the shopper to review the address. The error is fixed before the shipment goes out, saving you the cost and hassle of correcting the error.
Here's another scenario. In this case, Address Verification finds multiple matches.
The shopper inputs her address information on the checkout page. This time, she forgets to add the suffix after the street name, Briar.
The Address Verification module hits the database again, but it finds two possible matches. One is for "Briar St." and the other is for "Briar Court."
On the next page, the shopper is prompted to choose the correct option, ensuring the package is delivered to the correct address.
Ready to start saving money with more accurate shipping? Visit the 3dcart App Store, where you can find the Address Verification add-on.