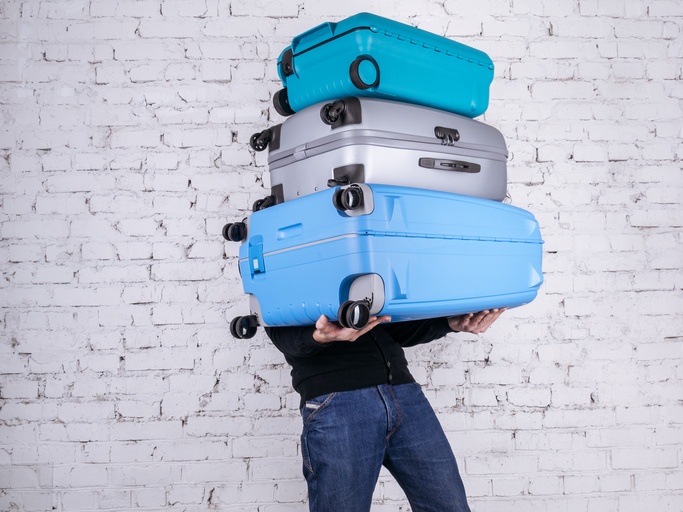 If you're a Volusion store owner and have become fed up with the restricted payment options, lack of features, obsolete Volusion themes, and tons of hidden and unexpected fees, you're probably looking for a new platform. Naturally, you may be nervous about making the switch.
You've put years of hard work into your store and your customer base. What if you lost all that you've accomplished?
Countless online merchants are in the same boat right now, weighing the pros and cons of migrating from Volusion to a new platform. Thankfully, migrating to 3dcart is simple and reliable enough that you can do it yourself, without worrying about losing your data.
Get started by creating a 3dcart account, and once you've done so, your store is only 6 steps away from a smooth and painless move.
1. Configure Your Store Settings, Payment, and Shipping
Edit your general store settings as you see fit, and configure your payment and shipping options. With 3dcart, you have a choice of over 100 payment gateways to implement for your customers. Your store also supports real-time shipping calculations for several major carriers worldwide, such as FedEx, UPS, USPS, DHL, Endicia, Canada Post, and Australia Post. You can also set up free or flat-rate shipping— with 3dcart, all these options are under your control.
2. Export and Import Your Store Data
After exporting your products from Volusion, you'll need only to make some simple changes to the headers in the CSV export file, and then you're ready to import. You can upload your images manually, or access your files via FTP to upload all at once. The choice is yours, but if you have a lot of images, the latter is much easier.
Be sure to bring your customers along too! You can export them from Volusion and import them into 3dcart with ease. If you need help with either of these imports, our Knowledgebase has articles on importing your customer information and products.
3. Bring Over Your Content Pages
3dcart's Site Content section allows you to easily create content pages and menu links. If you need more detailed information, our Knowledgebase can provide answers to your questions.
4. Set up Email
Set up your email accounts with 3dcart's free SmarterMail, or through your preferred email client e.g. Microsoft or Thunderbird. Detailed instructions can be found in our Knowledgebase.
5. Choose Your Store's Look with a Responsive Theme
Now for what many people consider the most fun part: design! 3dcart offers over 100 professionally-designed responsive themes, which can all be completely customized to match your store's look and feel. Another option is to migrate your existing design over to 3dcart. Contact us to begin the process, and in a few business days your complete layout and graphics will be reproduced in your 3dcart store, perfectly intact.
6. Point Your Domain Name to Your 3dcart Store
Now you're ready for takeoff! Point your domain name to your 3dcart store, and you're all set. We have a guide for you if you need help making this change— don't worry, it's simple.
Need Help Migrating?
We understand that even with step-by-step instructions, the migration process can seem difficult or worrisome, so our support team is here 24/7 to answer any questions and help address any issues you may have.
You can even hand the whole process over to our experts, and relax with the knowledge that your store will be moved to 3dcart while you deal with other business duties or simply take a break. Contact our sales team at 1.800.828.6650 or check out the Volusion Migration Package. Be sure to contact us if you're a new 3dcart customer, as your migration will be completely FREE!