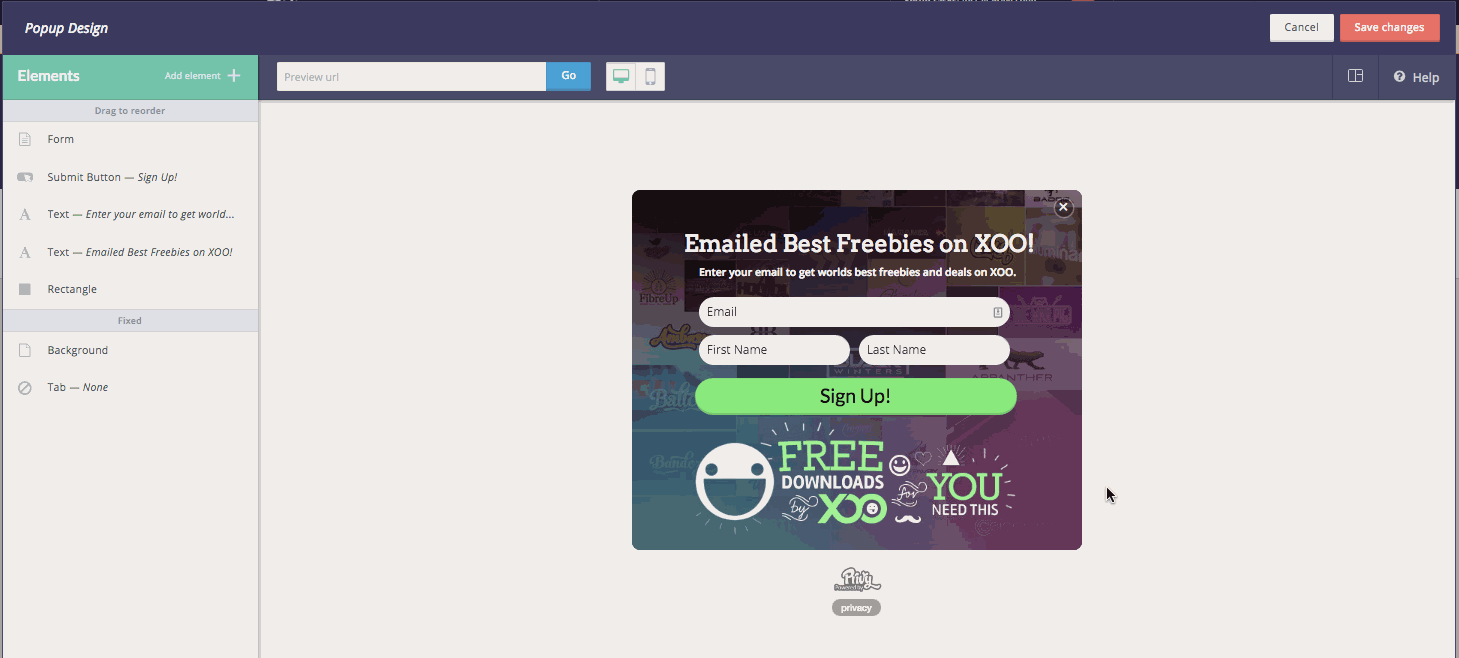 3dcart is currently partnered with over 200 eCommerce companies. We're constantly on the lookout for vibrant, innovative partners that can bring state-of-the-art solutions and services to our customers.
For the month of March, our Partner of the Month is Privy. Our team interviewed Samantha Goodnow, Content Marketing Manager, to help 3dcart merchants get insight into their company and solution.
1. Please provide some general background and history on your company:
Privy was founded in 2011 to help marketers convert more website traffic into email subscribers and drive more revenue. Now, over 100,000 marketers use Privy across the globe. The company is backed by Hubspot, and other great investors.
2. What's the main service your company offers?
The Privy platform provides all the tools you need to design, target and publish opt-in forms on your ecommerce site.
3. Describe the integration and how long you've been a partner with 3dcart.
We partnered with 3dcart about a year ago to simplify the process of using Privy on your 3dcart website.
4. What are the benefits for 3dcart merchants that use your solution?
3dcart merchants can use Privy to rapidly grow their email list with customizable popups, exit intent banners, and powerful targeting.
Users can look forward to
Capturing more email addresses with pop-up windows and banners that automatically sync with Mailchimp, Klaviyo, Bronto, Constant Contact and dozens more popular services.
Easily designing custom forms with Privy's intuitive drag and drop designer, and building conversion experiences that fit seamlessly into their existing site and brand.
Easily configuring, tracking, and distributing coupon codes that get visitors to sign up for their email list, make a first purchase, and come back to their stores for more.
5. What are your solutions' biggest strengths?
The biggest strength is that Privy is a one-stop solution for effectively growing email lists. There are so many customizable options, but what most users love is just how easy it is to use Privy with all of their ecommerce or email applications. And how easy it is from every aspect: from technical standpoint, to the design capabilities, and the ability to create campaigns that engage with visitors the way they want them to.
6. How does your solution compare to similar solutions in the market?
Of course other providers offer popups for your website, but Privy is unique in several ways:
Privy offers an always free plan with unlimited email signup volume.
The Privy designer makes it super simple to build on-site conversion experiences that truly blend in with your website, without any IT. The breadth of display types we offer is unmatched.
Support. We take in our response times. And we don't discriminate. Even free users benefit from livechat, which during business hours has an average of 10 minute responses.
7. What plans do you have for future development of your solution?
Privy's focus on website conversion is just the beginning. Establishing the top of your funnel using Privy is a starting point. Our roadmap is pushing into cart abandonment next. Given the sale at which we understand the behavior of your site visitors, what they're looking at, what they're buying, and more importantly what they don't buy, you can expect new innovative cart abandonment features in the near future.
8. Any other thoughts for our readers, who are mainly e-commerce merchants?
Coupon code 3dcart gets new users 30% off any paid plan for 2 months.For more info visit privy.com/3dcart