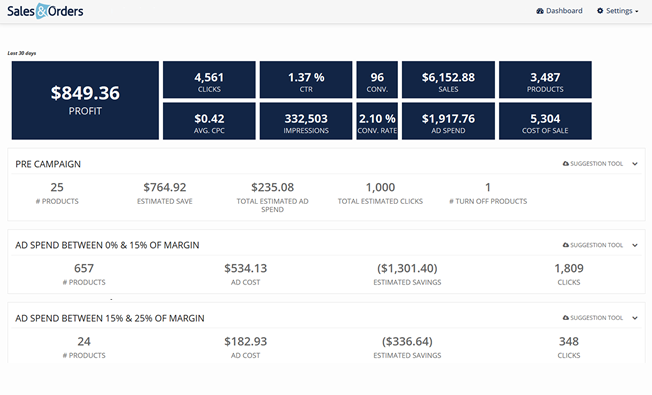 3dcart is happy to introduce our newest App Store partner, Sales & Orders.
The Sales & Orders application is the easiest way for store owners to track and monitor SKU Level or Product Level performance of Google Shopping Campaigns. With a store owner's interest in trying out Sales & Orders, they receive a dedicated AdWords Certified Profitability Coach who will assist in setting up and linking all Google Channels (Merchant Center, AdWords, Analytics) and creating Google approved product data feeds.
Upon completion of the initial setup, store owners can really begin to take advantage of the Sales & Orders app which tracks product level advertisement performance, measures profit & loss based on actual campaign margins and utilizes algorithm-driven CPC suggestion tools to reduce ad waste. By partnering with Sales & Orders, online store owners are able to remove the headache involved in trying to decipher complicated AdWords terminology & functionality and, instead, actually focus on increasing profit and reducing loss at the SKU level. Sign up for a free 15 day trial.