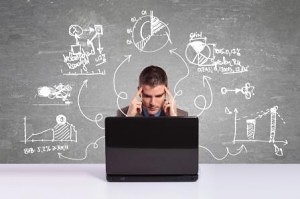 By Ben Ocken, Associate Marketing Manager at Endicia

Running an ecommerce business may seem as simple as producing and selling a fantastic product. But in order to be truly successful, you've got to know how to ship.
But shipping can seem intimidating, and it's often hard to know where to start. That's why we've mapped out five key things you need to consider to get your ecommerce shipping off the ground.
First off – should you use FedEx, UPS or the USPS?
The answer to this question – for many ecommerce businesses – is usually "all three."
A successful shipping operation won't use one carrier for everything, but will instead rely on a mix of services for its products. Each carrier offers specific strengths and weaknesses, and here's a brief summary you can refer to:
The U.S. Postal Service (USPS) – good for lightweight packages (up to 40 lbs.) being delivered to a residential address
FedEx – often the most cost-effective option for time-definite deliveries
UPS – offers economical Ground shipping for large, heavy packages (up to 150 lbs.)
What's the deal with dimensional weight pricing?
You might have heard talk about dimensional weight pricing – but what exactly is it?
To put it briefly, dimensional weight pricing takes into consideration a package's size – in relation to its weight – in order to determine shipping costs. UPS and FedEx recently began applying this pricing method to all Ground shipments in 2015, which means some businesses may see price increases when it comes to shipping larger, lightweight products.
To determine the most economical shipping option, you'll need to calculate the dimensional weight of your products. If the dimensional weight trumps the actual weight, you may want to explore alternative shipping carriers, such as the USPS.
Should you offer free shipping?
It seems like everyone's offering free shipping these days, but before you dive in head-first, take the time to research whether free shipping is right for you. You can do this by:
Understanding your sales. Conduct a cost analysis on the products you sell to determine your margins. Then compare to your products' shipping costs and ask what you can reasonably afford to cover.
Lowering your shipping costs. Compare rates across carriers to see who offers the best deal. Keep in mind that there is room to negotiate with carriers for the lowest price possible.
What's your returns process like?
When it comes to ecommerce shipping, you've got to think about more than just the outbound package. Shoppers need a convenient way to return products as well.
According to ComScore, 62 percent of shoppers want a return shipping label right in their box, and 61 percent want "easy-to-print" return labels.
That's why it's important to look for shipping software that allows you to create return shipping labels that aren't charged unless used and can be included in outbound shipments or emailed upon demand.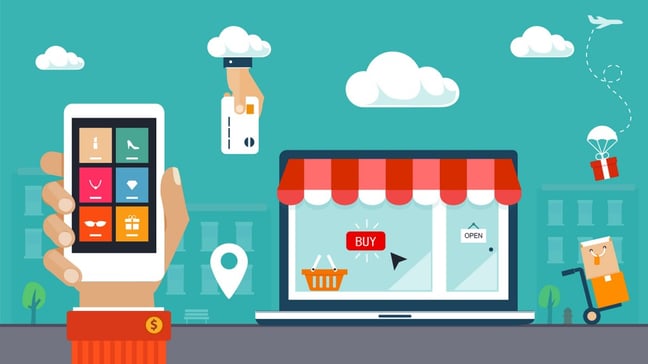 Will you ship internationally?
International shipping is a great way to extend your business' reach and secure additional revenue. And – contrary to popular belief – it's not that hard to do.
Again, look for shipping software that can save your business time by prefilling customs forms and alerting you to individual country product bans.
And there you have it – the inside scoop on how to get your ecommerce shipping off the ground. With these five things in mind you'll be ready to kick-start your ecommerce business and ship with ease.
For more insight on shipping and running a successful online business, visit Endicia's blog The Savvy Shipper.