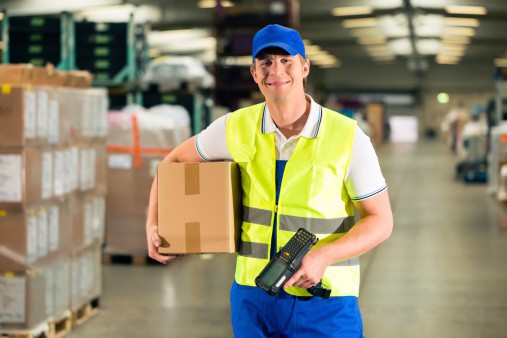 When you're running an online business, it's certainly a MUST that you have an amazing shipping partner you can rely on. For some online stores, it's not only one but several different companies that take care of shipping their products to customers.
What can even be more taxing in the long run is when you've expanded to various sales channels online and you need to log in to different platforms to manage all the orders.
But what if you can actually integrate all these selling venues into just one shipping solution where you get to monitor all the deliveries and produce shipping labels from this one place? Well, that would certainly save you a lot of time, money, and effort. It's bound to be more efficient too, decreasing the possibility of errors and problems.
Hence, it's essential to have a shipping partner that offers a central solution for your shipping needs, no matter how many branches or sales channels you operate. Below are the top 5 signs you ought to check out in a potential shipping solution.
1. Proven Reliability
You can tell a company's reliability through its track record. ShipRobot, for instance, has been around for quite some time and is known to be helpful and valuable to many different online merchants. Going over various reviews and testimonials on authority websites and ecommerce discussion forums will give you insight on the wonderful benefits this software can give you.
2. Efficient Automation
Having a shipping solution incorporated not just into your online store but synced with all your sales channels is essentially to make your operations easier when it comes to delivering products. Hence, you ought to ensure that you pick one with efficient automation.
ShipRobot not only syncs orders easily from multiple sites, but updates order statuses automatically and even emails tracking numbers to you and your customers without the need for prompting. What's more, you don't have to waste time copying and pasting shipping labels or creating them. The right labels are produced instantly for you!
3. Easy Rate Comparison
Wouldn't it be of great help if your shipping solution can also provide a fast and easy comparison of shipping rates not just locally but internationally? This will take a big load off your shoulders because you need not do it manually every now and then. You'll be greeted with real-time, updated rates in your dashboard.
With ShipRobot, you can enjoy such an advantage. It will allow you to save money when you get to pick the best rates at all times.
4. Trustworthy Security
Another important sign to watch out for is security. How secure are your products and the data you feed the software you're using? Of course you don't want your confidential information leaking out, such as the number of orders you get across multiple channels every single day.
Make sure to double-check the type of security technology your chosen shipping solution uses. 3dcart retailers who have tried using ShipRobot have all reported that they are happy with its security.
5. Up-to-Date Technology
You can check out other shipping solution options aside from ShipRobot, but surely this software is one of the most excellent you'll find out there. Apart from having all the other signs mentioned above, the company can assure you that it always utilizes up-to-date technologies. New features and innovations are regularly introduced and integrated too.
At present, you'll surely be happy to discover that ShipRobot is partnered with UPS, Canada Post, USPS, and FedEx among other big names in the shipping industry. It's a great app offered to 3dcart merchants for a very minimal price which you only have to pay after the 30-day trial.
So if you haven't found all these top 5 signs in any other shipping solution, you must give ShipRobot a shot. Your business deserves it.