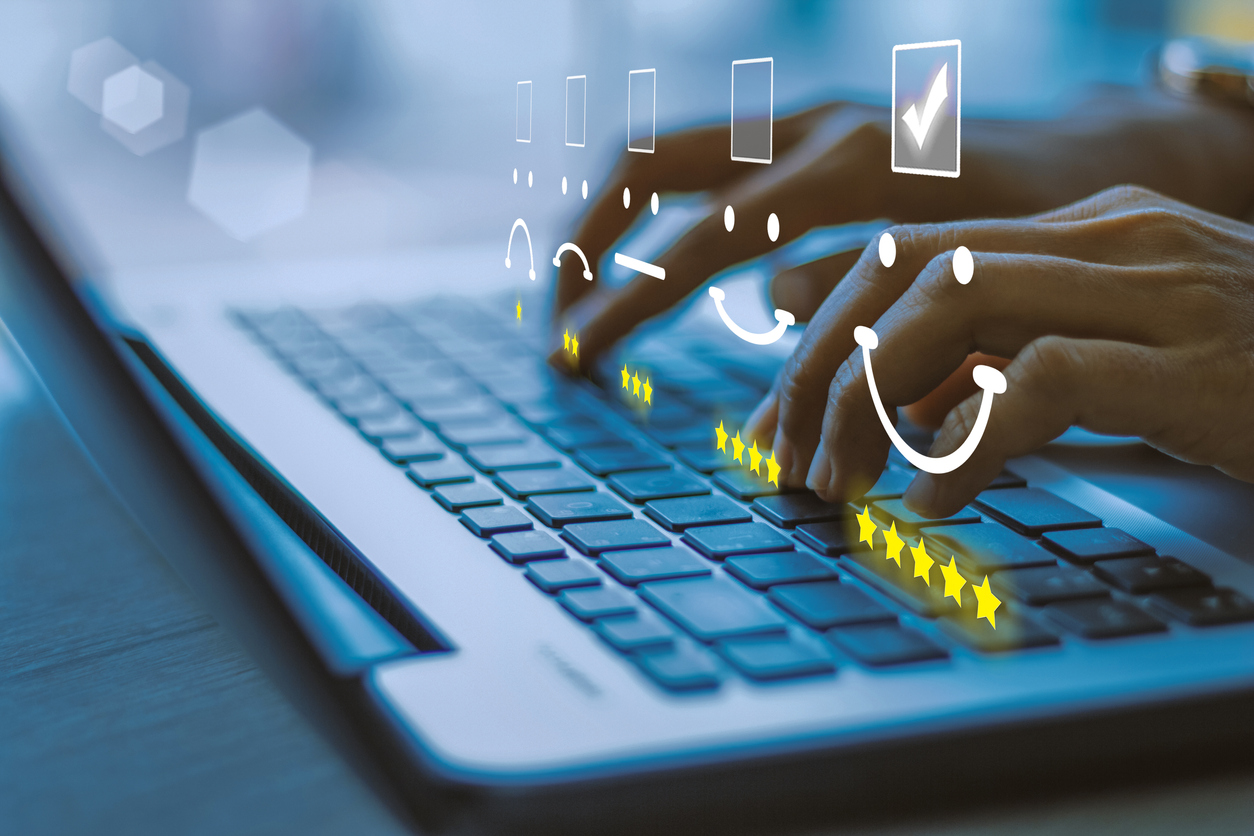 "The customer is always right" is one of the most overused quotes for customer service. It's hard to say where this quote originated from, but some sources indicate that it could be traced back to 1909.
Allegedly, a London department store founder used this quote to assure his customers that they would get good services in his store, which would make the saying more than 110 years old today. This says something about how vital customer service is for businesses to survive and grow.
While our generation knows that customer service is essential, more and more importance has been placed on the consumer experience.
Moreover, along with the rise of digital marketing, online and offline businesses are increasingly focused on researching and implementing the marketing funnel and the consumer experience to provide a smooth-sailing purchasing journey for their prospects.
One of the reasons why customer service is even more critical today than it was, let's say, 50 years ago, is that customers are spoiled for choice now.
Fifty years ago, the internet as we know it did not exist. Today, you can shop anytime, anywhere, and research the products or services that you're looking for on the go.
The online shopping experience has also evolved rapidly in the past years. Your customers can now search for and choose their service providers by location radius, opening hours, reviews, delivery services, prices, and many more.
To put it simply, customers have many more choices available, which is why customer loyalty is harder to retain. However, that does not mean that a customer will never settle.
Your pricing may be a little higher than your competitors', and you might not have the exact product model that your customer wants.
But if you're known for good customer service, their good experience with you over time could keep them coming back to you again and again.
Below, we will be discussing ten tips to boost customer retention and increase your eCommerce sales.
1. Check your Page Load Speed
Let's review how your customers might have stumbled upon your website. They probably searched a query related to your business on Google or other search engines first.
If the query happens to match the keywords that you're primarily targeting on your website, then your customers probably clicked on your website.
After all, the search results listing your website title and description seem to match what they were looking to find.
This is where you need to review your website performance. If your website takes more than three seconds to load, then you might have lost your prospect simply because of the loading speed.
53% of mobile site visits are abandoned if pages take longer than 3 seconds to load, so you may want to hop on to website testing tools such as PageSpeed Insights.
You might not have much control over this if you're hosting your eCommerce store on a major eCommerce site, but this would be helpful if you're selling on your website.
2. Use Customer Service Tools
Future-proof your business by keeping a customer database and your interactions with them.
Customer relationship management (CRM) tools will be handy for many of the other tips that we'll be sharing below, which should highlight their importance.
Various CRM options are available depending on your company size and needs. You may have heard of HubSpot and Salesforce — these are two of the most popular CRM platforms, but other platforms could be more sensible cost-wise for smaller businesses as well.
These tools can record your interactions with your customers, and you can attach various sorts of labels and categories to them for marketing purposes.
You can also filter your customers by how long they have been with your business, their membership status, and the like.
With CRM tools, you can automate your marketing emails and drip campaigns, among other features.
Look up some of these CRM tools and get a trial period first to see if their solutions would be a good fit for you.
3. Get a Hosted Contact Center
Another critical action for good customer service in any company is to make it easy for your customers to contact you for inquiries, support, and complaints.
Micro and small businesses could make do with having just one customer service representative, but larger companies should invest in more contact options and more staff for customer servicing.
Customer service interactions are no longer limited to phone call interactions. Many companies now have dedicated company software for customer inquiries from various platforms.
However, hosting this software on the company's server could be costly, especially when you need to hire someone for the maintenance services.
This is why a hosted contact center is highly recommended — it hosts the software you need remotely, and you can access it as long as you have an internet connection.
Your customer service representatives can use the software from wherever they are to handle emails, phone calls, live chat, and any other customer service platforms that you're on.
Having a wide variety of contact options and talking to an actual human would continuously improve the interaction quality, especially compared to the chatbots available widely these days.
4. Use Email Newsletters
Email newsletters are still so important to increase customer retention and engagement. Your Facebook posts may slip past your customers due to the algorithms, but your emails should have no trouble getting to your customers.
You can use email newsletters to inform your customers about your upcoming flash sale, provide them with an exclusive voucher code for their birthday, give them a teaser for your forthcoming new products, and much more.
Some email marketing platforms also allow you to set up automated onboarding emails for customers who sign up for your promotional emails.
This would include a sequence of emails that your customers will receive to guide them through your product selection as they retain their membership with you. Customers can receive emails regarding your current promotions, how to check their product warranty, the opt-in upgrades available, and so on.
These trickle emails would be easier for customers to digest, compared to if you were to send them one lengthy email they wouldn't be bothered to read through.
There's plenty to explore and implement, and you only have to test and amend your email marketing campaigns for optimal reach and engagement.
5. Explore New Payment Solutions
Cart abandonment is the bane of many eCommerce businesses. Your prospects added your products into their cart, but they did not check out.
Be sure your customers know that their information is secure when they browse and shop on your eCommerce site.
They might be hesitant to check out due to the product prices, even if they did need the products.
Consider implementing new payment solutions which would allow your customers to pay later or pay in installments.
This step is more crucial for businesses selling products that could be rather expensive, such as electronics, household furniture, and luxury goods.
These new payment solutions would be less taxing on your customers' wallets, which could, in turn, make them more willing to spend.
For example, a recent study found that a 'Buy Now, Pay Later' payment option decreased the cart abandonment rate by almost 40%.
6. Use Customer Accounts
Allow customers to sign up for an account on your website, which can allow them to track their orders and view their past orders with you.
While this would not be a problem if your store is made with a popular eCommerce platform, you may need to implement these accounts on your custom-built website for eCommerce.
However, if your customers are only purchasing from you for the first time, they may balk at having to sign up before they can even check out.
The sign-up process could be a little too high-commitment for them, knowing that they will have to provide their email address, contact number, and other personal information.
So, suppose you're implementing a customer account system. In that case, you can let your customers check out as a guest before offering them the option to create a customer account afterward to track their purchases and come back to shop with you.
You can even incentivize this step by providing redeemable voucher codes for their subsequent purchases with you after they create their account.
7. Employ Fulfillment Notification System
An order fulfillment notification system is a must-have for all eCommerce businesses. As long as you're selling your products online, your clients will want to know where their purchased items are and when they can expect them to be delivered.
They will also want to be able to check their tracking number and which logistics partner you're working with so that they can have more detailed notifications on the status of their parcel delivery.
Give your customers the option to sign up for email or text notifications for updates regarding their order — when they're ready to be shipped out, when the charges have been collected by their logistic partners, and when they're out for delivery.
First-time customers will feel more confident in purchasing from you if they can track their orders and receive real-time notifications.
8. Remarket and Retarget
Your prospects may not purchase your products immediately. They may need several days to finalize their decision to check out the items in their carts.
The bigger the purchase, the longer they may need to finalize it. This is where you can remarket and retarget your prospects, whether it's with ads or inbox messages reminding them that there are still items in their carts.
You can also appeal to them with a unique discount code to encourage them to check out and complete their purchase.
Some businesses would also offer free delivery to invite them to check out the items in their carts.
Remarketing campaigns also work very well with time-limited offers since you can send them an email or a text to update them on the time remaining before the offer expires.
9. Run a Customer Retention Program
Reward your best customers for their loyalty. A membership card or customer ID associated with their purchases can keep customers coming back to you for more.
One of the most straightforward customer retention programs that you can run is the points redemption system.
Let your customers sign up as members and collect points as they purchase. At the same time, provide them with a catalog to show them the products they can redeem with you as long as they accumulate enough points.
Depending on your business, you can provide simple household products such as toasters and handheld vacuums, or go for more premium gift options such as electronics and their peripherals.
Gifts are a strong incentive for customers both new and old, so start them off with some easily redeemable products such as company-branded cups, mugs, notebooks, and T-shirts.
10. Let Your Customers Do the Talking
Testimonials are powerful. Despite the increased usage of social media, digital ads, and the like, word-of-mouth recommendations are still strong today.
You can run social referral programs so that your current customer base can bring in more new customers for you.
Provide them with incentives for actions taken by their peers, such as new sign-ups, app installs, and purchases with referrals.
When a customer refers their peers to you, they could be backing you up with reasons to purchase from you, their favorable experiences with you, and other similarly positive references.
An article from Forbes shared that 78% of B2B marketers found referral programs generating good or excellent leads for their business.
Aside from referral programs, you can also provide incentives for your existing customers to leave reviews on your website.
Allow your customers to leave ratings on your products or their experience with your customer service representatives.
You can also invite them to provide you with a recommendation on your Facebook page.
Conclusion
Since you have spent so much time and resources on getting new customers, focusing on keeping them should be a top priority.
Developing and implementing the tips above takes time but is well worth the effort. Keep the customer experience top of mind by offering convenient ways for them to contact you, offering different payment options, and creating customer accounts with fulfillment notification systems.
In addition, paying attention to page speed, using the right tools, and employing retargeting and remarketing strategies will go a long way in boosting customer retention and increasing sales.