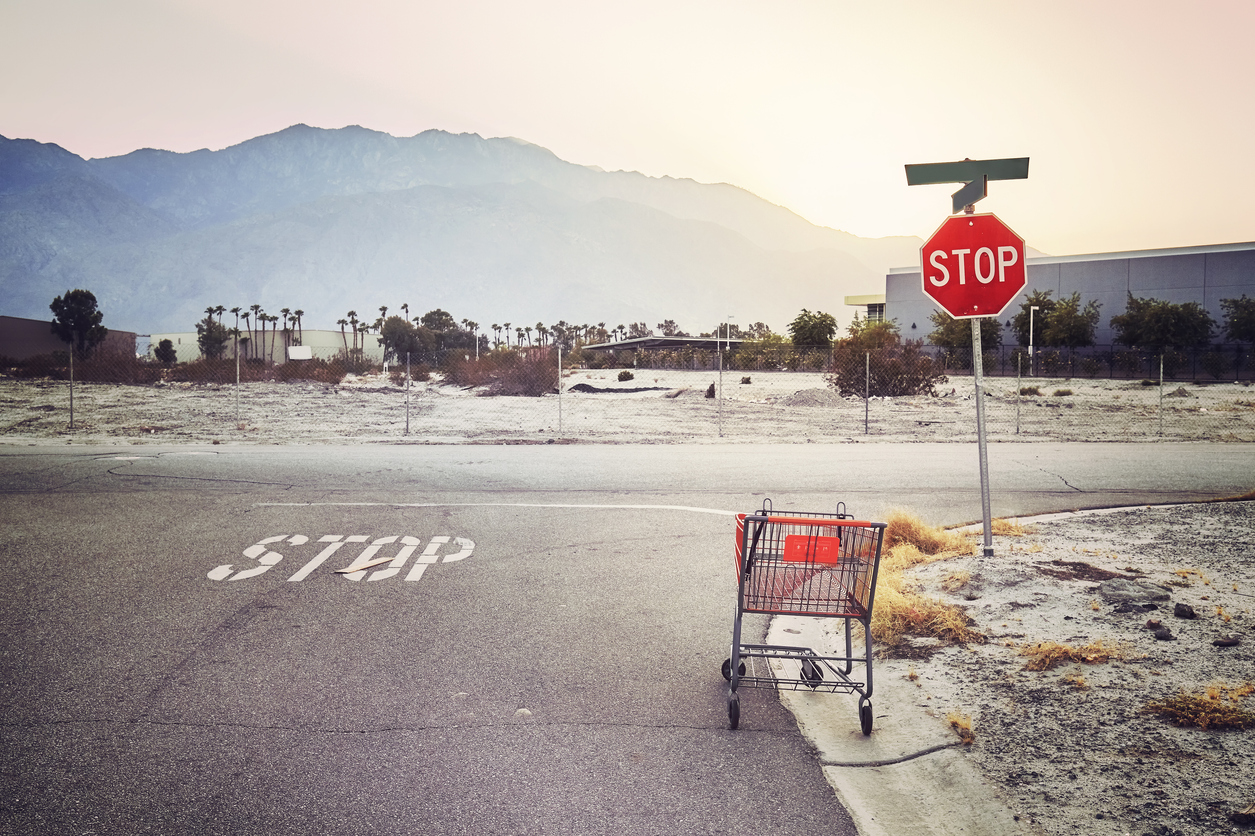 Cart abandonment - it's the stuff of nightmares, and with good reason too. Cart abandonment rates stand at a terrifying 69.57% tall; that's more than three in every five customers leaving your website without paying. But, what's scarier is that you're still using the same cart abandonment tools to fight a multiplying problem. Fear not – the experts at CartStack are here to uncover cart abandonment solutions to help you to recover profits in your sleep.
Why Traditional Cart Abandonment Solutions Aren't Working
It's 2019 – Amazon is delivering by drone, eBay is searching by image, and your cart abandonment emails still aren't working. It's not that traditional cart abandonment solutions are entirely bad – they have the right idea, but they also:
Require Engagement
Basic cart abandonment emails are only sent to website visitors who have an account, were logged in and have added something to their shopping cart. This effectively ignores your less engaged visitors who haven't yet signed up or made it past the product details page.
Require Extensive Development
Basic cart abandonment tools are advertised as 'plug and go' but that's often far from the truth. They often require extensive development and constant testing, updating, and attention.
Work in Silo
Cart abandonment customer leads that fail to convert sit there wasting away in your recovery software without ever being shared to your other eCommerce marketing automation software and CRM platforms.
Don't Tell You the True Picture
Perhaps one of your biggest opportunities for recovery is the employee who was browsing on a desktop at work to later buy on a phone at the bus stop. But, you wouldn't know that because basic cart abandonment tools don't track conversions across devices - skewing your statistics.
They're a Scattergun Approach
Basic cart abandonment campaigns send the same message to everyone, minimizing personalization and discouraging engagement. This might work for your hottest leads, but it can alienate the rest of your audience by omitting the information they need to make their purchase decisions - cutting your results in half, or worse.
In short, website abandonment is a massive conversion funnel leak, and traditional cart abandonment tools aren't doing anything to make the hole or the puddle any smaller.
What Needs to Change?
The leak needs fixing, and the puddle needs mopping - in other words, you need to implement a combination of on-site and recovery campaigns that enable you to send the right message at the right time. We're going to say that again because it's really important: the right message at the right time.
On-Site Vs. Recovery Campaigns
So, what are on-site and recovery campaigns?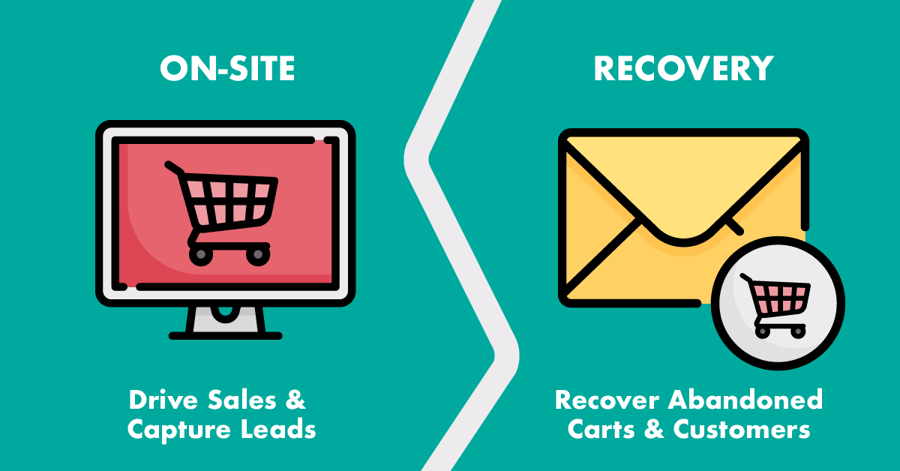 On-site campaigns attempt to fix the problem of website abandonment in the first place, by targeting shoppers with offers before they leave, while also gathering important contact information about them.
Recovery campaigns are emails that attempt to bring cart & browse abandoners back to your website to buy something, using the important contact data gathered by your on-site campaigns.
On-site and recovery campaigns work together to minimize the problem and maximize the solution - and your cart abandonment strategy should 100% include them both. Now, to look at how.
On-Site Campaigns: Drive Conversion & Empower Recovery Campaigns
On-site campaigns are much more than a website banner saying, "please don't leave!" To truly drive conversions and empower recovery campaigns, you must implement the following on-site solutions.
Real-Time Capture
How many people visit and leave your website without logging in or adding an item to their shopping cart? 92% - that's nine out of ten people that your standalone plugin isn't touching. Yet you can overcome this and capture five times more emails in the process by using a real-time lead capture tool.
A real-time lead capture tool collects email addresses as soon as they're typed in by tracking and recording leads across your entire website in real-time, regardless of whether a visitor logs in or not. All you need to do is implement ways to encourage visitors to key in their email address, such as live chat, contact forms, popups and, especially, the shopping cart page (where 30-50% of page visitors will type in their email address at least) - and then watch your email leads quintuple.
Real-time Audience Segmentation
Now that you have more email addresses and engagement levels to work with, you need to find a way to properly segment your audience so that you can send the right message at the right time (see, we told you that was important). Use a cart abandonment solution that performs real-time audience segmentation – automatically segmenting users based on behavioral data captured while they were on your website, and then queuing them in an email campaign relevant to their stage in the eCommerce sales funnel.
Exit Intent Popups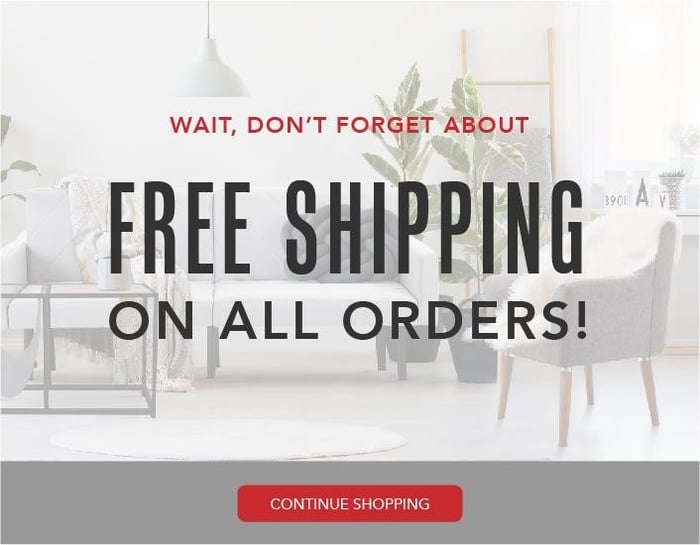 Never underestimate the potential of a good exit intent popup. Not only do they drive new sales by helping to combat the potential reason for abandonment (i.e. a free shipping reminder or 10% off coupon for price-comparison shoppers), but these targeted offers also help you capture more email addresses to segment into recovery campaigns.
Send my Cart
Some people need a little extra space and time before making a purchase - wanting to think it over during dinner, get a friend's opinion, or simply check their bank balance. Cater to this audience by offering an alternative to abandonment: an exit-intent send my cart tool, that enables them to quickly pick up where they left off at a later date. Plus, as an added bonus, you get their email address too.
Push Notifications
Push notifications are all the rage at the moment, and for a good reason - they offer you a way to communicate with your customers that's more immediate and difficult to ignore than email. It's important to use a cart abandonment solution that offers timed browser push notifications so that you can remind visitors about their basket at the most optimal opportunity.
Recovery Campaign #1: Cart Abandonment Strategies That Recover Lost Customers
So, now that we've minimized the problem, it's time to maximize the solution by using the contact details acquired by your new on-site campaigns to send out cart abandonment emails. But, before you slip back into your old habits, consider these crucial cart abandonment email tips.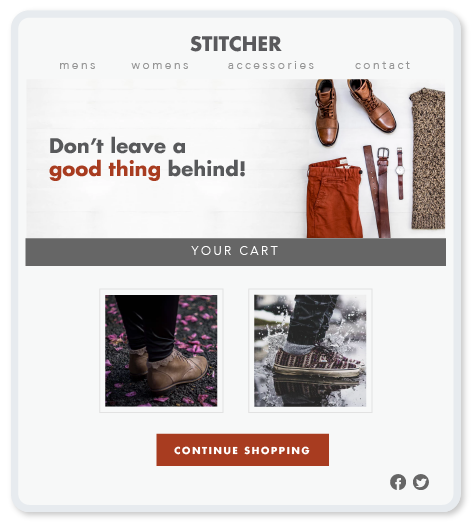 Speed
The best time to send cart abandonment emails is between 20-30 minutes. Anything before that, and you've peaked too soon - anything after that and your recipient is either busy doing something else or has already become a customer of your competitor.
Personalization
Personalization attracts, engages, and converts – but, it's more than just a name. Sure, address your customer by their first name, but couple this with dynamic content that shows the items they viewed, any items they may like, and calls to action relevant to their stage in the buyer's journey. Not only is this helpful to your customers, but it also generates click-through rates of 75%.
Incentives
Your potential customer has left your website for a reason - and while that reason is probably dinner, it could also be because of product, shipping, or total cart price. Incentive your customer back to their purchase by offering relevant and personalized deals and discounts.
Psychology
According to Harvard professor Gerald Zaltman, the subconscious brain is responsible for 95% of purchasing decisions. Use this to your advantage by incorporating loss aversion marketing tactics into your recovery emails - igniting FOMO and refueling their desire to buy.
Testing
Finally, you should be A/B split testing your campaigns so that you can tweak the timing, content, imagery, and calls to action until you find the perfect combination. 15% recovery rates are more than achievable with the right tools - don't settle for less.
Recovery Campaign #2: Browse Abandonment Strategies That Recover Lost Customers
And it doesn't stop there. Your new on-site campaigns have gathered the contact details of a new breed of audience: the 98% who didn't add anything to their shopping cart, AKA browse abandoners. Browse abandonment emails require a slightly different approach, including:
Speed
The best time to send browse abandonment emails is within one hour and no later than 24 hours after abandonment. Because these customers are slightly less engaged with your brand, an email arriving too soon could scare them off, so the softly-softly approach works best here. And, as always, tailor your content to their stage in the journey. Remember, they haven't added anything to their basket yet, so you can't reuse the content of your cart abandonment emails.
Personalized Product Recommendations
Dynamic personalized product recommendations were made for browse abandonment email campaigns. These customers have yet to make up their mind on what they want to buy - giving you the perfect opportunity to insert personalized product recommendations, comparisons, and alternatives to help. Not only does personalization increase the chances of customers shopping with you by 45%, but because browse abandonment leads aren't as warm, they'll need more visual cues to become re-engaged and encouraged back to your website.
Tip: Don't forget to include social proof about you and your products - 80% of customers trust these as much as personal recommendations.
Beyond Abandonment Strategies That Recover Lost Leads
So, we've minimized the problem, and maximized the solution; what next? Some of these leads won't convert - it's a fact of life. But, there are a few more strategies you can implement to recover these leads later down the line.
Zapier
Zapier integrates your cart abandonment solution with your other marketing tools, CRMs, and ESPs (email service providers), sharing the contact information for future marketing campaigns. You can even share enriched contact information by using cart abandonment tools (such as CartStack) that scour the web for details, including social media profiles and organizations.
Session Replay
Session replays visually show you your conversion leaks so that you can understand why someone left your website. This can help you to identify and fix problems that you might have otherwise been unaware of.
Machine Learning
Finally, machine learning takes your product recommendations to another level – leading to better email personalization, which leads to more conversions.
Wrapping Up
And that's, how you run a 2019 recovery strategy - reducing the problem with on-site campaigns, enhancing the solution with a cart and browse recovery campaign, and implementing some final tips and tricks to convert even the choosiest of customers.